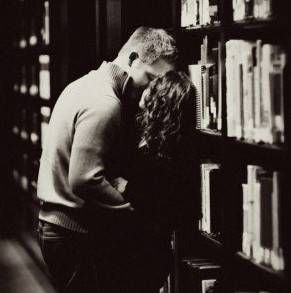 This content contains affiliate links. When you buy through these links, we may earn an affiliate commission.
Around the same time my classmates discovered Judy Blume's Forever, I discovered a bookshelf in my basement. The top shelf was cramped with squat, chubby books with exotic colors and titles like Highland Velvet and Silver Angel and Wild is My Heart. But the first book I grabbed was a newer, less cracked and worn book that I'd seen my mother reading a few days before (which I have mentioned here on Book Riot before): Jude Deveraux's Legend. From then on, I was hooked on romance novels. I would sometimes read them over and over again when I couldn't get to the library (before high school, when I had more expendable income, I usually spent my allowance on collecting ALL of the Backstreet Boys' import CDs and videos. I had a misguided childhood). Since then, I have stuck to the genre, even as I have expanded my reading to include several others.
But if you don't have a nearly two decade history in the genre and want a few to start you on your way, or you've read a couple and don't know where to go from there, here are a few romance novels you might like.
Note: Some of these are actually books in series, and…they're not always the first one. Also, for the most part, I have limited the definition of romance to include stories that are encapsulated in one volume instead of a long run.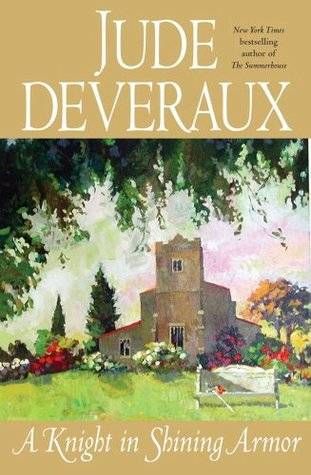 A Knight in Shining Armor – Jude Deveraux (Contemporary/Vaguely Supernatural)
This is an oldie but goodie, that several readers have claimed is one of their favorites. Dougless Montgomery (one of the many carrying that surname in Jude Deveraux's novels) is stuck in modern-day (well, 1988) England by herself when she encounters a literal knight. Like, in armor. He swears he's not from around there. She doesn't believe him. Until he disappears and she finds herself in a really authentic-looking Medieval Times set.
Seize the Night – Sherrilyn Kenyon (Paranormal)
So this is actually the sixth book in the series (Goodreads says 5 but does not include the book that is the "introduction" to the universe). It features, however, my favorite relationship in the entire Dark Hunter universe–two ancient Roman brothers who now have to interact as Dark Hunters, servants of the goddess Artemis. If you want a paranormal series to consume quickly, this one would be it, and you'd get more of the story behind the New Orleans-based Greek Vampire Hunter Crewe.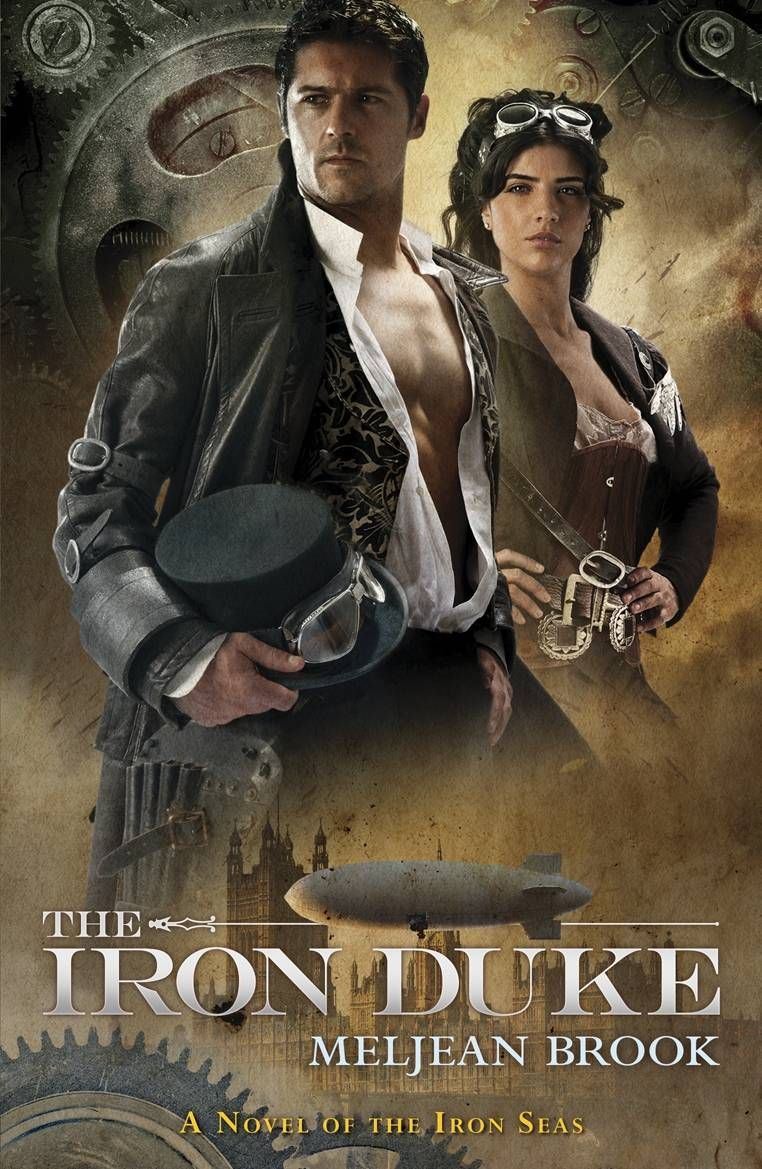 The Iron Duke – Meljean Brook (Steampunk)
Airships, zombies, royal intrigue. You know you wanna. This is not the steampunk world of Soulless, my friends. Here, there's just iron, steam, and a marvelous alternate universe in which the Huns made it past China and DaVinci's work didn't get lost for centuries. Both well-researched and well-created. Oh, and adorable. Did I mention adorable? Mina Wentworth is a heroine to get behind, and Rhys…well, Rhys will grow on you, I promise.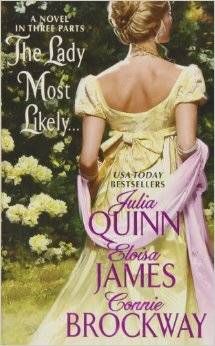 The Lady Most Likely…A Novel in Three Parts – Julia Quinn, Eloisa James, Connie Brockway (Historical)
If you want to experience a few of the powerhouses of Historical Romance but don't have time to read ten series, try this on for size. This is just what it says: one novel. One hero, one love match, and several writing styles that somehow managed to flow together when necessary.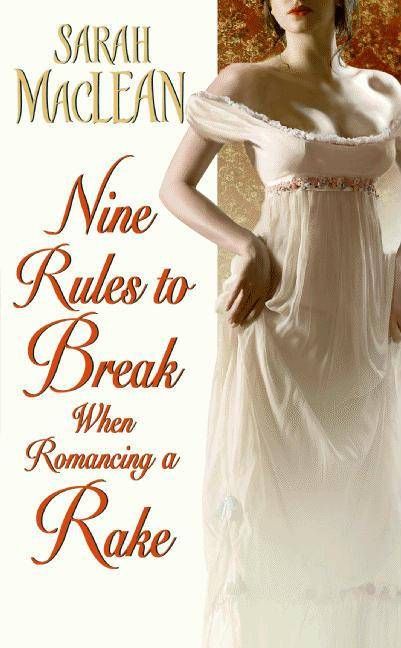 Nine Rules to Break when Romancing a Rake – Sarah MacLean (Historical)
Guaranteed to make you cackle on one page and fan yourself the next. This was my first Sarah MacLean and I immediately added every other book she's written to my to-read list (though I haven't gotten around to ANY of them, dashitall). Our heroine, Lady Calpurnia, begins the novel by making a list. And man, what a list. The ensuing execution of said to-do list is hilarious and wonderful.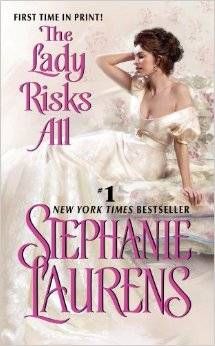 The Lady Risks All – Stephanie Laurens (Historical)
If you're interested in a little more intrigue to go with your steam and witty repartee, Stephanie Laurens is definitely the way to go. In The Lady Risks All, Miranda Clifford strikes up an interesting relationship with Neville Roscoe, the most fashionable Boss of some unfashionable endeavors. There are some obvious Big Reveals and the book itself is longer than some, but I enjoyed it.
(Also in this category, What the Duke Desires by Sabrina Jeffries)
Destiny's Embrace – Beverly Jenkins (Historical)
Beverly Jenkins is a powerhouse in Romance, but doesn't get a lot of notice as a Black Author. If you're looking to diversify (especially considering this very white list I'm so sorry), her novels are an interesting look at an underrepresented group in history. Also, they're pretty hot. Destiny's Embrace is the first in a trilogy about three brothers in 1880s California.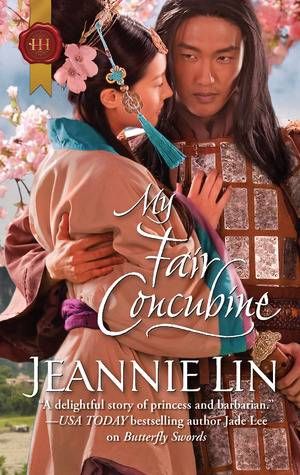 My Fair Concubine – Jeannie Lin (Historical)
My Fair Lady in Tang Dynasty China? Yes, please. When you put an innocent but intelligent tea girl in the path of a nobleman who needs a girl to impersonate his sister, sparks fly. Well, tea flies first, which gets her fired. We don't particularly like Fei much either when we meet him, but he'll totally grow on you. Regardless of the whole "impersonating my sister" thing, there is a deep fondness that grows incrementally in this one.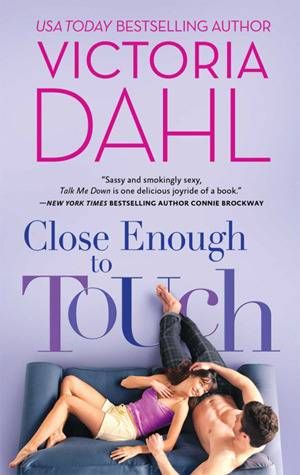 Close Enough to Touch – Victoria Dahl (Contemporary)
The setting makes this book. Jackson Hole, Wyoming is totally a place I would move to if I ever fell off a building, hit my head, and decided I wanted to move to a town smaller than Cheers. Where everybody not only knows your name but also all your business. The supporting cast do wonders for the main couple (who both have problems getting their sh*t together), and the questions build until the effort rolls into actual immense satisfaction.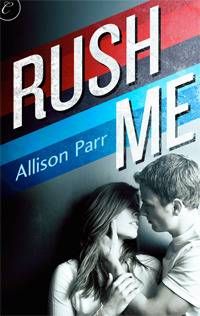 Rush Me – Allison Parr (Contemporary)
How do you feel about sports romance? Because I love sports romance. I read two football romances very close to each other and while the other one might have an opera singer with a concussion, this one definitely wins. Rachael, a post-grad publishing intern, accidentally crashes a party full of burly men she doesn't recognize. Hey! Turns out they're all players for the (nonexistent IRL) New York Leopards. Sweetness ensues. A Gronking to Remember this is not.
(Other books in the hilarious sports category include Susan Elizabeth Phillips's Chicago Stars series and Rachel Gibson's Chinooks Hockey.)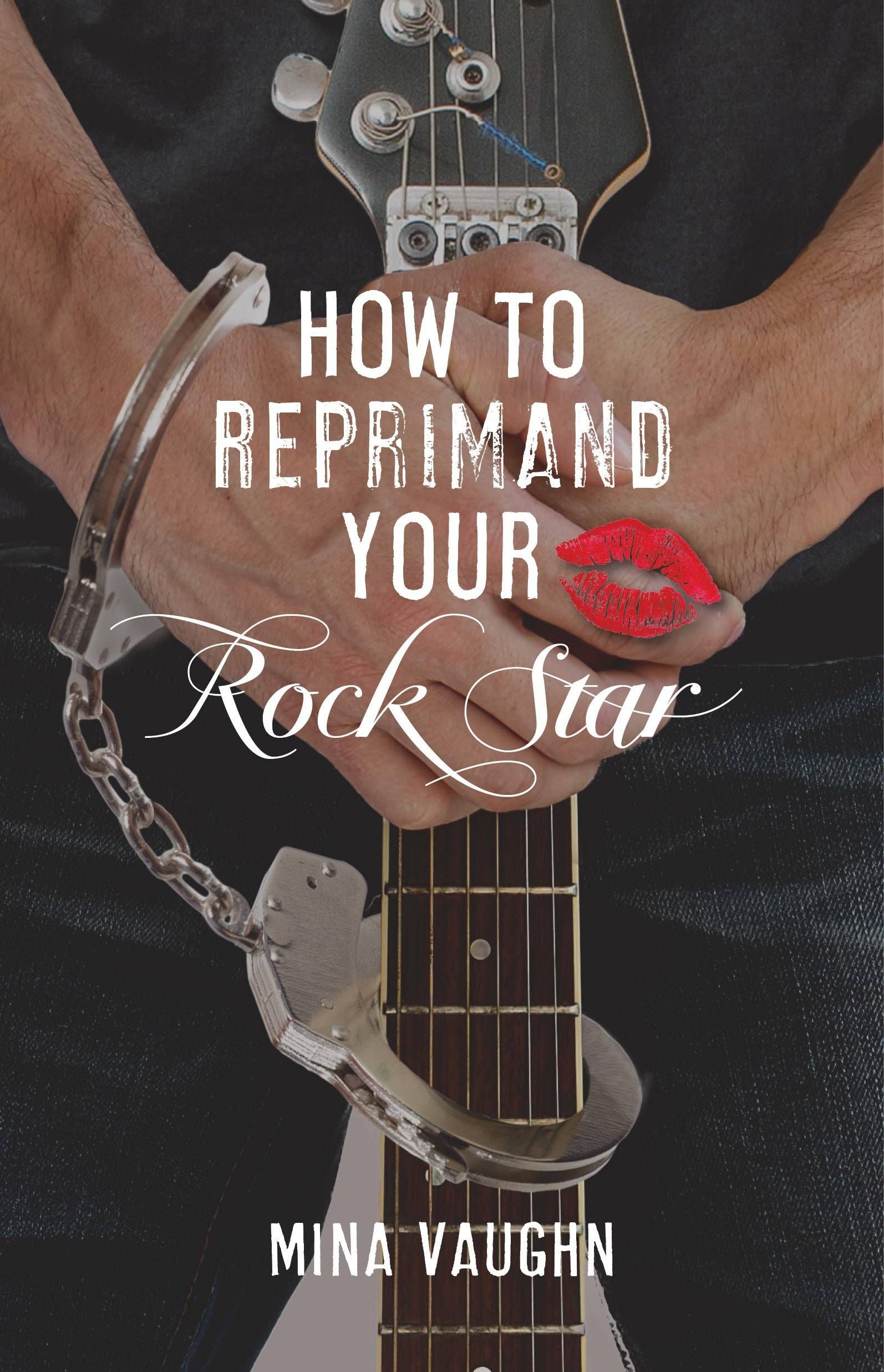 Bonus: How to Reprimand Your Rock Star – Mina Vaughn (Contemporary)

This would actually be classified as New Adult, but I'm going to include it anyway because I loved it more than I should have. If you don't like ambiguously supernatural, girl-athlete-meets-rock-star-and-discovers-she-likes-tying-him-up-coming-of-age type stories, this is not for you.
Other highlights include Eloisa James' Fairy Tales books and Julia Quinn's Bridgertons. And just like Jessica Tripler said, who doesn't love Bet Me? Though, if we're going Black Dagger Brotherhood I prefer Lover Avenged.
There are several categories not represented in these ten books. What's your go-to recommendation for someone interested in getting into romance?
____________________
In the market for the most romantic shirt in the history of shirts? You can get it at the Book Riot Store!