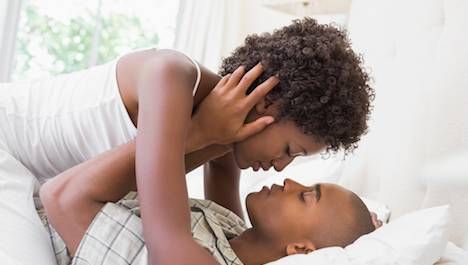 Romance/Erotica
10 Excellent Romance Novels that Happen to be Self-Published
Sponsored by Reedsy.


While self-publishing has become the preferred route of many famous romance authors, it still takes a steep learning curve if you're just starting out… Which is where Reedsy comes in!
Reedsy Learning is a free program that features a selection of over 25 writing and publishing courses. Created by some of the best professionals in the industry, each course lasts just 10 days, with a new lesson arriving in your inbox every morning. These fun-sized knowledge nuggets can be absorbed in less than 5 minutes — perfect to enjoy on your morning commute or over a cup of coffee.
---
Self-publishing has come a long way in the past decade. It's gone from that stigmatic place where authors who couldn't sell their books to big publishing companies went to get some return, to a budding place filled with books and authors that are of the same quality as big-five publishing (and sometimes better). These authors might have gotten tired of pitching to the larger publishers and gone ahead and printed on their own, or they might have set out to publish something that wouldn't fit in the world of traditional publishing. A significant demographic that has almost always been seen in self-publishing is authors of color; while the heavy hitters like Beverly Jenkins, Sherry Thomas and Brenda Jackson have been producing proliferous content for decades, others have not made their ways into the world of traditional publishing. And as companies like Riptide and Dreamspinner came about, other marginalized romance groups like those writing LGBTQ love stories and kink were finding their homes while others still wandered.
But with the advent of Amazon Digital Services, LLC, Smashbooks, and other routes that are not quite Indie, it's gotten easier than ever to get a complete book published for mass consumption.
Here are some of the self-published books that have made it to the top of my favorites list:
Trade Me by Courtney Milan
Courtney Milan is one of those authors who can write a contemporary or a historical novel and still be pretty much flawless. For the most part, she publishes her own books, and we are all the better for it. In Trade Me, a scholarship student challenges a wealthy tech mogul to try living two weeks in her shoes. And to her surprise, he accepts it.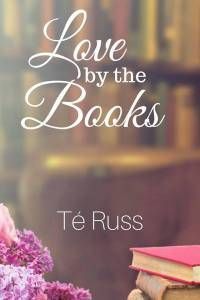 Love By the Books by Te Russ
You might remember me referencing this as my favorite book of 2017 so far. Follow a literary agent and a bookseller as they participate in the most adorable and dorky courtship.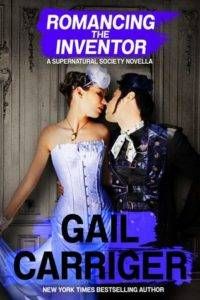 Romancing the Inventor by Gail Carriger
Gail Carriger has a long, strong history in traditional publishing, but has recently stepped out on her own, creating Gail Carriger, LLC and publishing things that are not always directly part of the Parasolverse. Romancing the Inventor features Genevieve Lefoux, a character familiar to those who have read either of Carriger's traditionally published series. Here, she has a workshop in the countryside, and an interest in housemaid Imogene Hale.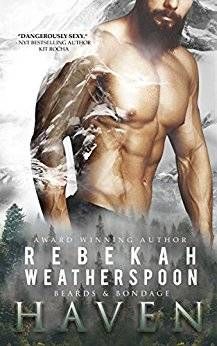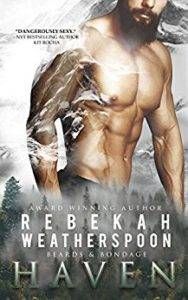 Haven by Rebekah Weatherspoon
Beards. Bondage. Dog.
What more could you ask for?
Let it Shine by Alyssa Cole
I love all of Alyssa Cole's books, self-published or traditional, but this one stands out as a definite leader in her work. Having first appeared in the anthology The Brightest Day: A Juneteenth Historical Romance Anthology, this longer novella lets us see the growth of Sophronia and Ivan, two childhood friends who are now working towards change with the people of SNCC and others participating in the Civil Rights Movement of the 1950s and 60s.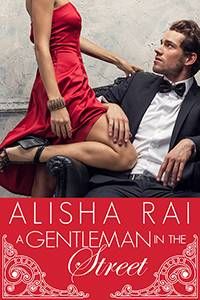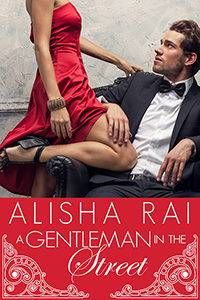 A Gentleman in the Street by Alisha Rai
Alisha might have just published her first book with Avon, but she is no newbie on the scene. This book is great to read if you've finished Hate to Want You and just need more, because Akira and Jacob are just as concrete, just as compelling, and a little more sexy. (I know, right? How is that possible?!)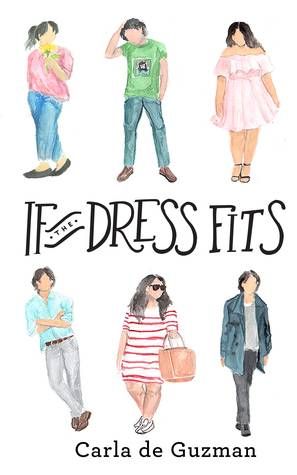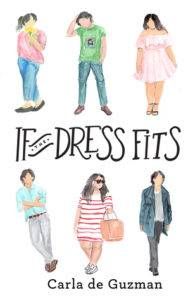 If the Dress Fits by Carla de Guzman
Carla de Guzman is a member of #romanceclass, a magical group of Filipino authors who have all gone through the process of collectively producing, publishing, and often self-publishing their work. If the Dress Fits is a damn-near-perfect friends-to-lovers story that is also about self love and body positivity. If you want to feel good, this is the book for you.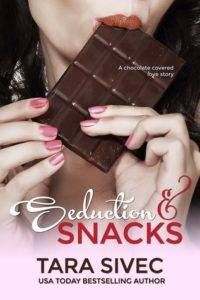 Seduction and Snacks by Tara Sivec
If you're looking for a follow-up to the hilarity that is anything by Alice Clayton, this is a good place to start. Take a single mom with the most adorably hellish toddler, the old flame who contributed to the creation of said toddler, a few sex toys, and the scent of chocolate, and you've got a hell of a good time.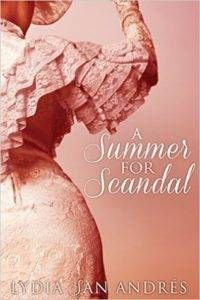 A Summer for Scandal by Lydia San Andres
Set in the Spanish Caribbean of the early 1900s, this book gives voice to a group rarely represented in historical fiction. Emilia Cruz writes a serial saga under a pseudonym, and Ruben Torres writes scathing reviews of said serial in the safety of anonymity. And when they meet at a party, sparks fly—but not the safe kind. Bickering and banter are at their best in this book, the first in what will hopefully be many many more.
Painted Faces by LH Cosway
Nicholas has known one thing since he was eight years old: there was no feeling better or more profound than performing as a female impersonator. When he meets his new neighbor, Fred, they hit it off immediately, and the two become essential for each other, both personally and professionally. This is a story that sets the average person's conception of sexuality and masculinity on its head.
***
What's your favorite self-published romance?
Save