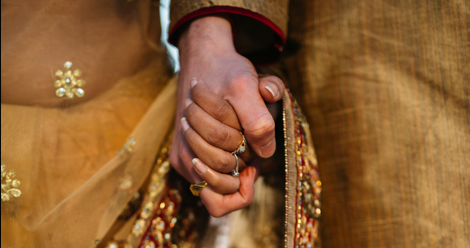 Lists
100 Must-Read Books by International Romance Authors
This content contains affiliate links. When you buy through these links, we may earn an affiliate commission.
Sponsored by Becoming Cliterate: Why Orgasm Equality Matters—And How to Get It by Dr. Laurie Mintz.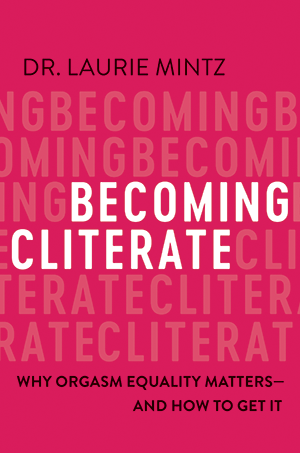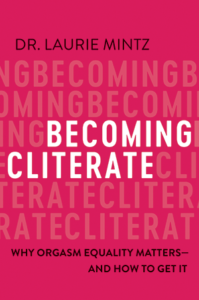 In Becoming Cliterate, psychology professor and sexuality expert Dr. Laurie Mintz addresses the "orgasm gap"—the significant gap in the rate at which men and women orgasm during sex, leaving women far less satisfied than men. Grounded in research but written in an approachable, often humorous tone, Becoming Cliterate first explains the cultural factors that contribute to this gap, and then moves on to explain how we can fix it, including a detailed guide for reaching orgasm both alone and with a partner. (Hint: It's all about the clitoris.)
---
In an effort to discover new authors and increase the exposure to diverse stories of love from around the world, here's a list of international romance authors. I strived for some lesser known romance names and I'm including U.S. territories. Some authors were also born in other countries, but they were under British control at the time. Hopefully, I've made those locations clear. I know there are tons more international romance writers, but I was only searching for books that had been translated into English, which made the search much harder.
All In by Simona Ahrnstedt (Sweden): A contemporary romance set amongst the Swedish banking elite with a hero out for revenge.
Of Love and Shadows by Isabele Allende (Peru): A journalist and her investigative photographer form a bond while seeking out a young girl rumored to have magical abilities.
In Too Deep by Tracey Alvarez (New Zealand): To help out her nearly-bankrupt brother, Piper Harland returns to New Zealand's Stewart Island, where the man who broke her heart still lives.
The Wingman by Natasha Anders (South Africa): A wallflower seeks out a bad boy to play her pretend boyfriend for her sister's upcoming wedding.
Playing by Her Rules by Amy Andrews (Australia): Style columnist Matilda Kent is begrudgingly roped into interview her ex-boyfriend, rugby star Tanner Stone.
Burn for Me by Ilona Andrews (Russia): This is more urban fantasy with romantic elements, but man, it's so good with magic, scarred billionaires, and a P.I. heroine.
The Proposal by Mary Balogh (Wales): An opposites attract historical romance between an aristocratic widow and a no-nonsense, ex-military officer.
No Safe Zone by Adite Banerjie (India): In order to save the organization she works for, Qiara Rana returns to New Delhi to seek help from the man who stood her up nearly a decade ago in this romantic thriller.
Spring Moon by Bette Bao Lord (China): A work of romantic historical fiction with a "pampered daughter" conflicted about her foretold destiny.
Doctor January by Rhoda Baxter (England): When his lab partner's crappy ex returns to her life, James Hibbotson must decide whether to keep his partnership with the intelligent Beth or confess his feelings.
Bitter Spirits by Jenn Bennett (Germany): A paranormal romance set during the roaring '20s with a con-artist heroine posing as a medium and a bootlegger hero.
Riseby Karina Bliss (New Zealand): Tasked with helping rockstar Zander Freedman write his memoir, acclaimed biographer Elizabeth Winston's self-control is pushed to its limits.
Obsession by Florencia Bonelli (Argentina): What happens when a Saudi prince and a pediatric surgeon meet on a flight to Paris? This is the first book in the whirlwind romance between Eliah Al-Saud and Matilde Martinez.
I Watch You by Irene Cao (Italy): The first in an erotic trilogy where an art restorer is torn between a good friend and a temperamental chef.
A Paratrooper in a Pear Tree by Jianne Carlo (Guyana): When Destiny Driven finds parachutist Lincoln Chapman unconscious in her pear tree outside her cabin, she doubts she'll be getting any work done "sexing up" an author's manuscript.
Dominic by L.A. Casey (Ireland): A new adult romance with a heroine who has a ton of emotional baggage and an Irish boxer who wants to break down her walls.
Those Pricey Thakur Girls by Anuja Chauhan (India): One young woman tries to find her place amongst her large family, four sister, and a Darcy-esque journalist.
The Silent Touch of Shadows by Christina Courtenay (England): A time travel romance split between present day and fifteenth century Kent with a genealogist heroine.
Old Magic by Marianne Curley (Australia): A young woman must convince the newcomer hero that he possesses something magical in this young adult romance.
The Moon in the Palace by Weina Dai Randel (China): Mei, a young concubine, hopes to leave an impression on the Emperor, but quickly finds her loyalties in jeopardy.
Lady of Asolo by Siobhan Daiko (England/Hong Kong): Set in both sixteenth century Italy and the present, Fern finds herself attracted to architect Luca, though her recurring time-slip into Cecilia's consciousness during her affair with a passionate artist might cause her sanity to crumble.
The Officer's Bride by Lara Daniels (Nigeria): Nafisah refuses to fall in love with a member of Nigerian's intelligence service, but when she meets Eddy, she begins to doubt her first impressions.
Capcir Spring by Jean de Beurre (Scotland): Two people take refuge in the Pyrenean mountains, hoping to confront their demons and preserve a historic archaeological site.
Alex & Eliza by Melissa de La Cruz (Philippines): A YA romance between a young Alexander Hamilton and Eliza Schuyler.
Beginner's Guide: Love and Other Chemical Reactions by Six de los Reyes (Philippines): Molecular Genetics graduate student Kaya Rubio hopes to harness the power of science to find a suitable boyfriend candidate at her cousin's wedding.
A Bollywood Affair by Sonali Dev (India): Bollywood director, Samir Rathod, journeys to Michigan on behalf of his brother to secure a divorce from his arranged bride.
The Blind Date by Delaney Diamond (Virgin Islands): A woman gets set up on a blind date with the man she shared an amazing one night stand with years ago.
The Emperor's Conspiracy by Michelle Diener (England): Disappearing gold, a rags-to-riches heroine, and a secret agent are packed into this romantic historical mystery.
A Midnight Dance by Lila DiPasqua (Canada): A Cinderella-esque historical romance with a prince charming and a heroine drowning in her father's debt.
Passionate Pen by Dedunu Dissanayake (Sri Lanka): Reporter Dinuka only has eyes for her neighbor, but she's suddenly caught off guard when her married boss confesses his feelings for her.
The Glassblower by Petra Durst-Benning (Germany): Three intelligent sisters learn to carry on their father's glassblowing legacy, a professions usually reserved for men.
The Yard by Aliyyah Eniath (Trinidad & Tobago): A second chance romance where a woman returns to her childhood home after fleeing years before.
Iris After the Incident by Mina Esguerra (Philippines): A tender and emotional romance between two people trying to rebuild their lives after a sex scandal.
Back to the Good Fortune Diner by Vicki Essex (Canada): After her losing her job in New York City, Tiffany Cheung takes a job at her family's Chinese diner and puts her into the path of her high school crush.
A Way from Heart to Heart by Helena Fairfax (England/Uganda): Grief stricken from her husband's death, Kate Hemingway throws herself into running a charity for teen girls where she meets former journalist Paul Farrell.
A Weekend of Misbehaving by Carmen Falcone (Brazil): A young woman finds herself roped into a fake relationship with a charming art dealer.
Sin on the Strip by Lucy Farago (Canada): A hot romantic suspense between a P.I. hero and a woman who runs a club for abused and homeless women.
When I See Your Face by Devika Fernando (Sri Lanka): After escaping an abusive relationship, Cathy hopes to rebuild by starting her own cake business. Unfortunately, she must reconcile that her new crush looks exactly like her ex.
Summer of Love by Katie Fforde (England): Sian Bishop and her young son relocate to the English countryside, but Sian doesn't expect to run into explorer Gus Berresford who seems naggingly familiar.
Indiscretion by Helen Fielding (Egypt): Set in historic Spain, Alexandra de Falla gives up her life in England to reunite with the family she's never quite known.
Samson's Lovely Mortal by Tina Folsom (Germany): A vampire bachelor must hide his supernatural abilities from the woman he loves. Also…the heroine is an auditor and the vamp hero sees a therapist.
A Royal Romance by Jenny Frame (Scotland): An enemies to lovers, royal lesbian romance. Hello!
Hidden in Paris by Corine Gantz (France): A young widower renovates a house in the heart of Paris, opening it up to a variety of interesting lodgers.
Reality Dawn by Kate Genet (New Zealand): A lesbian scifi romance with a heroine who can travel to different dimensions.
The Little Paris Bookshop by Nina George (Germany): A French bookseller doesn't realize his life is about to change after living in isolation for many years.
When in Rome by Amabile Giusti (Italy): As Carlotta approaches her thirtieth birthday, she's thrown for a loop when her new roommate happens to be a gorgeous writer.
Exquisite Revenge by Abby Green (England): A forced proximity/stranded romance set on luxurious Greek island.
For Real by Alexis Hall (England): A highly recommended gay romance with an age difference and BDSM elements.
My Rogue, My Ruin by Amalie Howard (Trinidad & Tobago) and Angie Morgan: A curious heroine becomes taken with a Robin Hood-esque masked crusader.
The Goblin King by Shona Husk (Australia): A Beauty and the Beast inspired tale with a cursed Goblin King on a quest to find his queen.
A Company of Swans by Eva Ibbotson (Austria): A young ballerina travels to Brazil where she meets a mysterious adventurer.
Yesterday's News by Kajsa Ingemarsson (Sweden): A down on her luck heroine tries to rebuild her life by opening a new restaurant.
Close to You by Kara Isaac (New Zealand): A nerdy contemporary romance where the hero and heroine meet on a Tolkien tour in New Zealand.
Watermelon by Marian Keyes (Ireland): A get-your-groove back romance set in Dublin, where a single mom falls for a young dude after her husband's betrayal.
The Samurai's Garden by Patricia Kiyono (Japan): A historical romance between a former samurai warrior and a woman who (you guessed it) kind of hates samurai.
Bootie and the Beast by Falguni Kothari (India): A contemporary romance between a partying, supermodel heroine and a nose-to-the-grindstone, workaholic CFO.
Real Men Don't Break Hearts by Coleen Kwan (Australia): Ally Griffin is in quite a pickle when she realizes her new landlord is the man she blames for being left at the altar.
Kodiak's Claim by Eve Langlais (Canada): Langlais is a queen of shifter romances and this one has a city girl who meets a Kodiak bear shifter.
Devil's Bride by Stephanie Laurens (England/Ceylon – Sri Lanka): A historical romance between a feisty governess and an infamous rake.
Angel Heart by Marie Laval (France): A young widow finds herself in the midst of an adventure, with a hint of the supernatural, after her husband's death.
A Hollywood Deal by Nadia Lee (Japan): A modern marriage of convenience romance between a billionaire actor and his assistant.
Boomerang Bride by Fiona Lowe (Australia): After being conned by her online fiancé, an Australian bride is stranded in Wisconsin.
Captured by the Highlander by Julianne MacLean (Canada): An enemies to lovers historical romance where a highlander hero steals his nemesis' bride-to-be.
Don't Forget to Remember by Sonia Mael (Malaysia): A star-crossed lovers romance where two people are separated by cultural differences and a malicious relative.
The Contract by Zeenat Mahal (Pakistan): Two single parents – one a rich businessman and the other a former school teacher – enter into a marriage of convenience to help raise their children.
One Night: Promised by Jodi Ellen Malpas (England): An erotic trilogy that begins with a one-night stand.
A Veil of Glass and Rain by Petra March (Italy): Two childhood friends reunite years later, but a lot has changed in the decade they've been apart.
Daughter of the Forest by Juliet Marillier (New Zealand): An epic fantasy romance inspired by "The Six Swans" myth.
Within Reach by Sarah Mayberry (Australia): An emotional, "off-limits" romance between a single dad and a family friend.
Love in Lowercase by Francesc Miralles (Spain): Linguistics teacher, Samuel, might just find love with the help of a stray cat named Mishima.
10 Hours in Seoul by Mitta (Malaysia): Emma Lam falls head over heels in love for Korean business heir, Ji Wook, but never expected it to last after she left Seoul. But now Emma is back and Ji Wook hasn't forgotten her.
Mismatch by Lensey Namioka (China): A YA romance with a heroine who feels out of place after her family moves out of the city and into the suburbs.
Take One Arranged Marriage by Shoma Narayanan (India): While Tara Sundaram is definitely attracted to her chosen husband-to-be, she definitely has some ground rules for him.
Undying Affinity by Sara Naveed (Pakistan): A taboo relationship between a privileged young woman and her finance professor.
The Wild Marquis by Miranda Neville (England): An opposites attract relationship between a bookseller heroine and a wanton hero.
Find You in Paris by Alix Nichols (France): A contemporary romance with an enemies-to-lovers attraction, a fragrance mogul, and an art photographer.
Lemonade by Nina Pennacchi (Italy): A young woman becomes a pawn in a hero's thirst for revenge in Victorian England.
The Deepest Ocean by Marian Perera (Sri Lanka): A scifi romance that has sea captain and a mysterious heroine who can control a shark.
Sins of the Flesh by Caridad Piñeiro (Cuba): Caterina Shaw is undergoing an experimental medical treatment, which gives her unexpected abilities. Mick Carrera is the man chosen to hunt her down in this erotic paranormal romance.
With You I Dance by Aarti V. Raman (India): Following a tragedy, a ballerina returns home to Mumbai, hoping to open her own dance school.
The Italian Girl by Lucinda Riley (Ireland): A historical romance set in Italy and with opera singers!
Sweet Savage Love by Rosemary Rogers (England/Ceylon – Sri Lanka): An old school romance that started a lot of readers' romance addiction.
Burns Like Fire by Mindy Rosko (Canada): A paranormal romance with a heroine who can start fires and a hero searching for vengeance.
Going the Distance by Mila Rossi (Romania): Reporter Samantha Wellington probably shouldn't have slapped light heavyweight champ Trent Page considering she needs him for an interview.
Spellbound by Margit Sandemo (Norway): A fantasy romance between a orphaned peasant girl and a mysterious, mythical "wolf-man."
A Quick Bite by Lynsay Sands (Canada): Vampire Lissianna wasn't expecting her Mr. Right to come in the form of a very human doctor.
Castle of the Wolf by Sandra Schwab (Germany): A Beauty and the Beast-esque Gothic romance with a heroine determined to prove her inheritance.
The Girl in Times Square by Paullina Simons (Russia): Romance with a hint of mystery, Lily Quinn turns to NYPD detective Spencer Patrick O'Malley after her roommate disappears.
Slave to Sensation by Nalini Singh (New Zealand): A psychic heroine and a shifter hero are unlikely allies in this paranormal romance.
The Do-Gooder by Jessie L. Star (Australia): Motivated by grief and bad karma, a college student sets out to do good deeds as a way to pay for her past actions.
The Girl He Left Behind by Shilpa Suraj (India): A second chance romance where a hero must create a marketing campaign for the woman he had loved and left.
Keeping Secrets by Kiru Taye (Nigeria): A man wakes up from a coma not remembering the beautiful wife who sits at his bedside.
The Werewolf Prince and I by Marian Tee (Philippines): A nerdy girl falls for her billionaire boss, who also happens to be a werewolf prince.
Not Quite a Husband by Sherry Thomas (China): A second chance historical romance with a heroine who shirks propriety to become a doctor.
Songs of Our Breakup by Jay E. Tria (Philippines): Breakups are awkward, even more so when you both play in the same band, but fame has its perks in the form of meeting a famous Japanese actor.
The French for Love by Fiona Valpy (England): Englishwoman, Gina, takes over renovations of her aunt's dilapidated French home with the help of a charming stonemason.
A Love Rekindled by Myne Whitman (Nigeria): After living in the U.S., Efe Sagay heads back to Nigeria to work for a prestigious hotel chain. She just hopes she can avoid her ex-fiancé while she's there.
The Prince She Never Forgot by Scarlet Wilson (Scotland): A woman shares a New Year's kiss with a stranger. However, that stranger happens to be a prince.
Love is Never Past Tense by Janna Yeshanova (Russia): The first book in a romantic saga set in Soviet Russia.
Hero by Samantha Young (Scotland): An alpha hero with a chip on his shoulder hires a woman, whose family he hates most, to be his personal assistant.
Are there any international romance writers you want to put on people's radar?