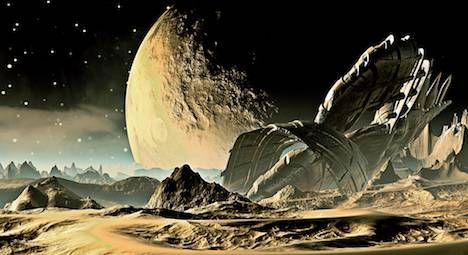 This Riot Recommendation on YA sci-fi books is sponsored by Your One and Only by Adrianne Finlay.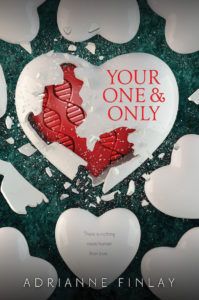 Jack is a walking fossil. The only human among a sea of clones. It's been hundreds of years since humanity died off in the slow plague, leaving the clones behind to carry on human existence. Over time they've perfected their genes, moving further away from the imperfections of humanity. But if they really are perfect, why did they create Jack? Meanwhile, Althea-310 struggles with the feeling that she's different from her sisters. Her fascination with Jack doesn't help. As Althea and Jack's connection grows stronger, so does the threat to their lives. What will happen if they do the unthinkable and fall in love?
---
I can't be chill about a good sci-fi story (she types bleary-eyed after a Star Trek: The Next Generation all-night marathon). And as the kids in my extended family grow into teenagers, I need them to get into the genre too. Or else I'm going to have to learn how to use that snappy chat thing if I want to relate to them, and I just don't have the storage on my phone. So I asked for your favorite works of YA sci-fi. You told me and now I've got a library hold list that's going to give me so much cred with the youths.
Citizen of the Galaxy, Podkayne of Mars, and Farmer in the Sky by Heinlein
Needle and Through the Eye of a Needle by Hal Clement
The Mushroom Planet series by Eleanor Cameron
Ender's Game by Orson Scott Card
Interstellar Pig by William Sleater
The Lucky Starr series by Isaac Asimov writing as Paul French
Little Brother by Cory Doctorow
A Conspiracy of Stars by Olivia A. Cole
Red Rising Series by Pierce Brown
The Lunar Chronicles series by Marissa Meyer
Time Storm by Gordon R. Dickson
The Zodiac series by Romina Russell
Bumped and Thumped by Megan McCafferty
The Solar Queen series by Andre Norton
Feed by M. T. Anderson
The Binti series by Nnedi Okorafor
Dogsbody by Diana Wynne Jones
Starswept by Mary Fan
Nyxia by Scott Reintgen
The Uglies series by Scott Westerfeld
Starflight by Melissa Landers
Avalon and Polaris by Mindee Arnett
Growing Up Weightless by John M. Ford
This Mortal Coil by Emily Suvada
Boneshaker by Cherie Priest
On the Edge of Gone by Corinne Duyvis
The Mortal Engines series by Philip Reeve
Leia: Princess of Alderaan and Defy the Stars by Claudia Gray
Amish Vampires in Space by Kerry Nietz
The Illuminae Files series by Amie Kaufman and Jay Kristoff
The Tripods series by John Christopher
Invictus by Ryan Graudin
Ready Player One by Ernest Cline
The Islands at the End of the World by Austin Aslan
The Earthseed series by Pamela Sargent
The Abyss Surrounds Us by Emily Skrutskie
The Carve the Mark series by Veronica Roth
Terminal Alliance by Jim C. Hines
The Forever War series by Joe Haldeman
The Riverworld series by Philip Jose Farmer