Nonfiction
Excellent Nonfiction About Girls for Tween and Teen Readers
This content contains affiliate links. When you buy through these links, we may earn an affiliate commission.
Reading about girls and women — both real and fictional — has played such a huge role in my own self understanding. It is incredible to know there are other women who have the same wants and desires, as well as similar challenges and frustration, and know that the possibility for me exists. This was especially important to me as a young reader. Seeing girls do and act and be showed me that I could also do and act and be.
A question came to me not too long ago from a reader who had the opportunity to help build a library collection for a girls' group. The group helps empower and educate tween and teen girls, and the email asked if I had suggestions of great non-fiction that would do well in a collection for them. I immediately knew this was something worthy of a whole post.
But for this post, took into consideration not the gender of the readership but rather, the gender of the individuals highlighted in the books. These nonfiction reads are not only great for girls. They're great for all genders and those who choose not to identify as any gender. These books span age categories, too, meaning that some books are written "for" middle graders while others are written "for" adults.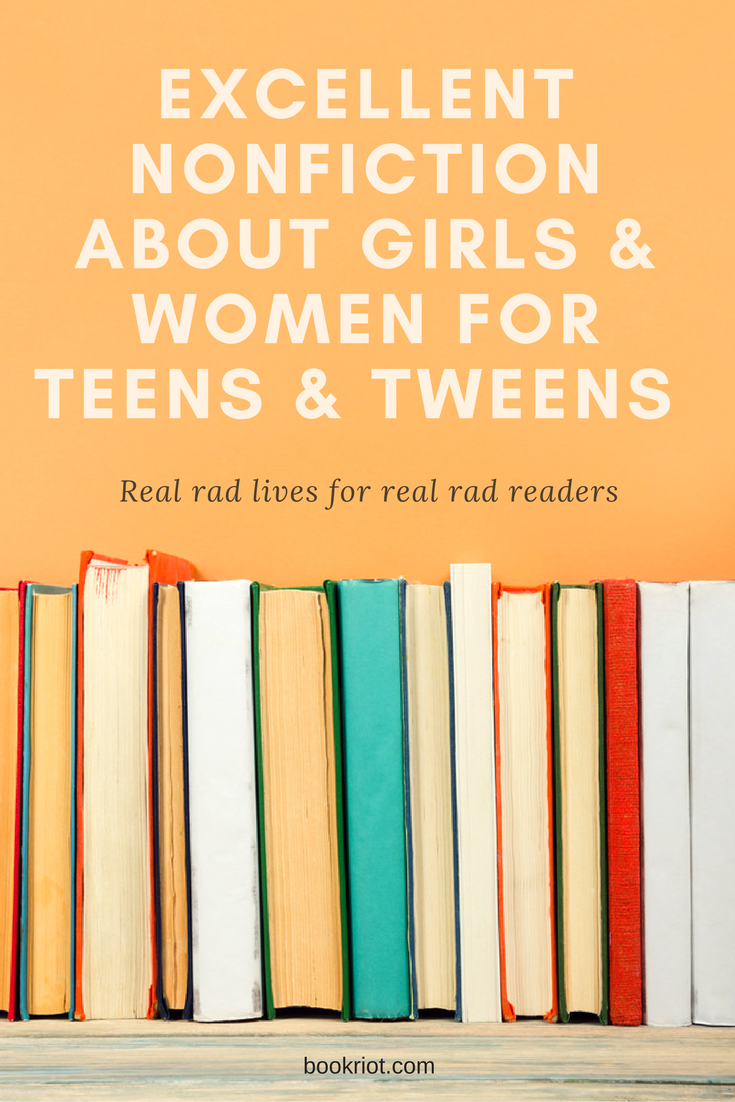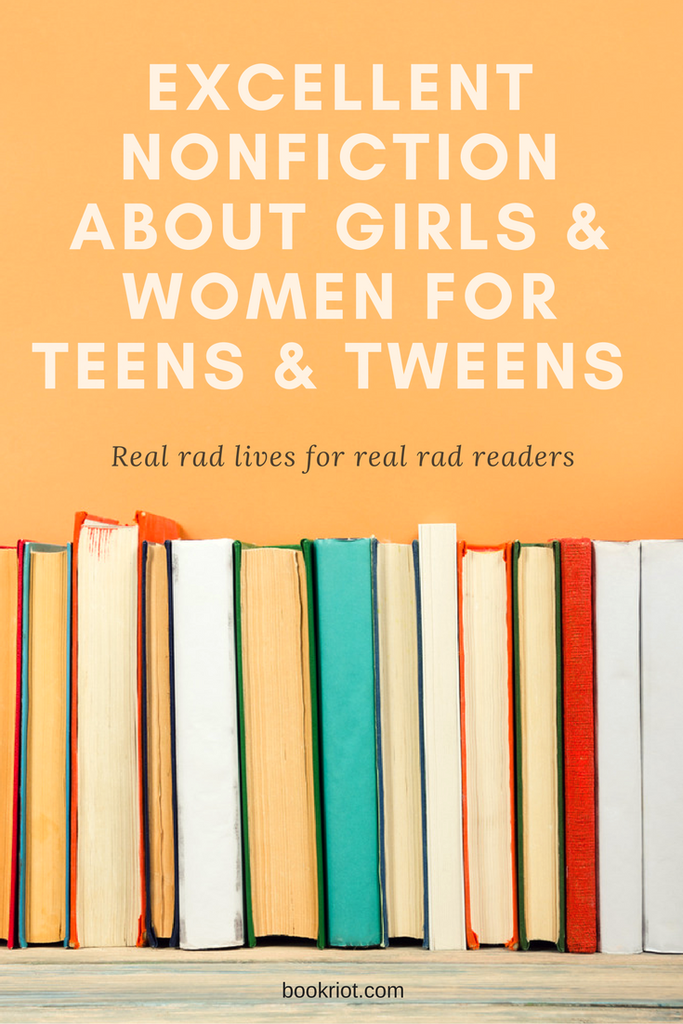 These are famous and not-so-famous lives, as well as stories of triumph and stories of challenge. Some are essays, some are biographies or memoirs, and still others are more narrative, thought-provoking works.
These are real women who've lived real lives. What they have in common is that young readers who want great nonfiction about girls and women will want to check them out.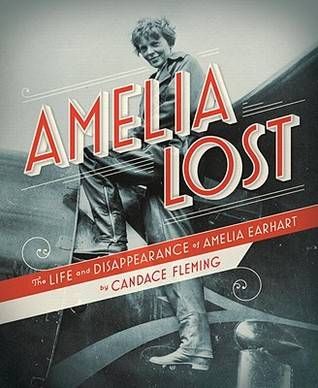 Amelia Lost: The Life and Disappearance of Amelia Earhart by Candace Fleming
In alternating chapters, Fleming deftly moves readers back and forth between Amelia's life (from childhood up until her last flight) and the exhaustive search for her and her missing plane. With incredible photos, maps, and handwritten notes from Amelia herself—plus informative sidebars tackling everything from the history of flight to what Amelia liked to eat while flying (tomato soup)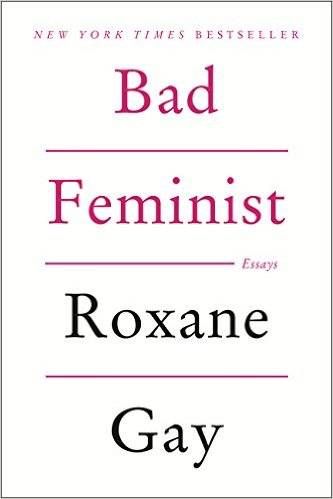 Bad Feminist by Roxane Gay
In these funny and insightful essays, Roxane Gay takes us through the journey of her evolution as a woman of color while also taking readers on a ride through culture of the last few years and commenting on the state of feminism today. The portrait that emerges is not only one of an incredibly insightful woman continually growing to understand herself and our society, but also one of our culture.
Bad Feminist is a sharp, funny, and spot-on look at the ways in which the culture we consume becomes who we are, and an inspiring call-to-arms of all the ways we still need to do better.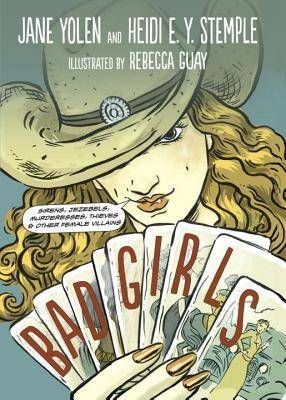 Bad Girls: Sirens, Jezebels, Murderesses, and Other Female Villains by Jane Yolen and Heidi EY Stemple
From Jezebel to Catherine the Great, from Cleopatra to Mae West, from Mata Hari to Bonnie Parker, strong women have been a problem for historians, storytellers, and readers. Strong females smack of the unfeminine. They have been called wicked, wanton, and willful. Sometimes that is a just designation, but just as often it is not. "Well-behaved women seldom make history," is the frequently quoted statement by historian and feminist Laurel Thatcher Ulrich. But what makes these misbehaving women "bad"? Are we idolizing the wicked or salvaging the strong?
In BAD GIRLS, readers meet twenty-six of history's most notorious women, each with a rotten reputation. But authors Jane Yolen and Heidi Stemple remind us that there are two sides to every story. Was Delilah a harlot or hero? Was Catherine the Great a great ruler, or just plain ruthless? At the end of each chapter, Yolen and Stemple appear as themselves in comic panels as they debate each girl's badness—Heidi as the prosecution, Jane for context.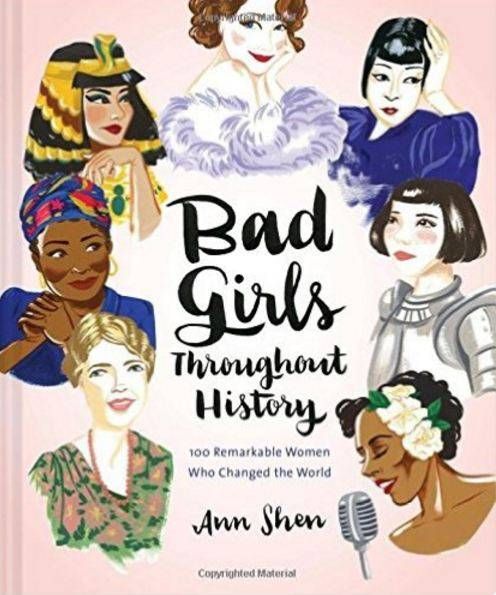 Bad Girls Throughout History: 100 Remarkable Women Who Changed the World by Ann Shen
Aphra Behn, first female professional writer. Sojourner Truth, activist and abolitionist. Ada Lovelace, first computer programmer. Marie Curie, first woman to win the Nobel Prize. Joan Jett, godmother of punk. The 100 revolutionary women highlighted in this gorgeously illustrated book were bad in the best sense of the word: they challenged the status quo and changed the rules for all who followed. From pirates to artists, warriors, daredevils, scientists, activists, and spies, the accomplishments of these incredible women vary as much as the eras and places in which they effected change.
Becoming Maria: Love and Chaos in the South Bronx by Sonia Manzano
Set in the 1950s in the Bronx, this is the story of a girl with a dream. Emmy award-winning actress and writer Sonia Manzano plunges us into the daily lives of a Latino family that is loving–and troubled. This is Sonia's own story rendered with an unforgettable narrative power. When readers meet young Sonia, she is a child living amidst the squalor of a boisterous home that is filled with noisy relatives and nosy neighbors. Each day she is glued to the TV screen that blots out the painful realities of her existence and also illuminates the possibilities that lie ahead. But–click!–when the TV goes off, Sonia is taken back to real-life–the cramped, colorful world of her neighborhood and an alcoholic father. But it is Sonia's dream of becoming an actress that keeps her afloat among the turbulence of her life and times. Spiced with culture, heartache, and humor, this memoir paints a lasting portrait of a girl's resilience as she grows up to become an inspiration to millions.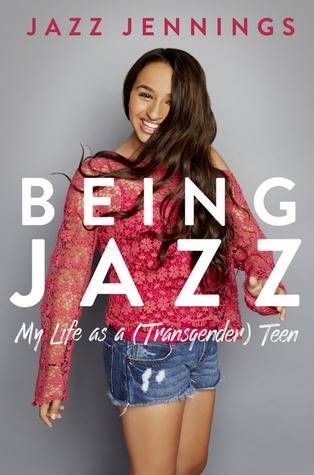 Being Jazz: My Life As A (Transgender) Teen by Jazz Jennings
Jazz Jennings is one of the youngest and most prominent voices in the national discussion about gender identity. At the age of five, Jazz transitioned to life as a girl, with the support of her parents. A year later, her parents allowed her to share her incredible journey in her first Barbara Walters interview, aired at a time when the public was much less knowledgeable or accepting of the transgender community. This groundbreaking interview was followed over the years by other high-profile interviews, a documentary, the launch of her YouTube channel, a picture book, and her own reality TV series—I Am Jazz—making her one of the most recognizable activists for transgender teens, children, and adults.
In her remarkable memoir, Jazz reflects on these very public experiences and how they have helped shape the mainstream attitude toward the transgender community. But it hasn't all been easy. Jazz has faced many challenges, bullying, discrimination, and rejection, yet she perseveres as she educates others about her life as a transgender teen. Through it all, her family has been beside her on this journey, standing together against those who don't understand the true meaning of tolerance and unconditional love. Now Jazz must learn to navigate the physical, social, and emotional upheavals of adolescence—particularly high school—complicated by the unique challenges of being a transgender teen. Making the journey from girl to woman is never easy—especially when you began your life in a boy's body.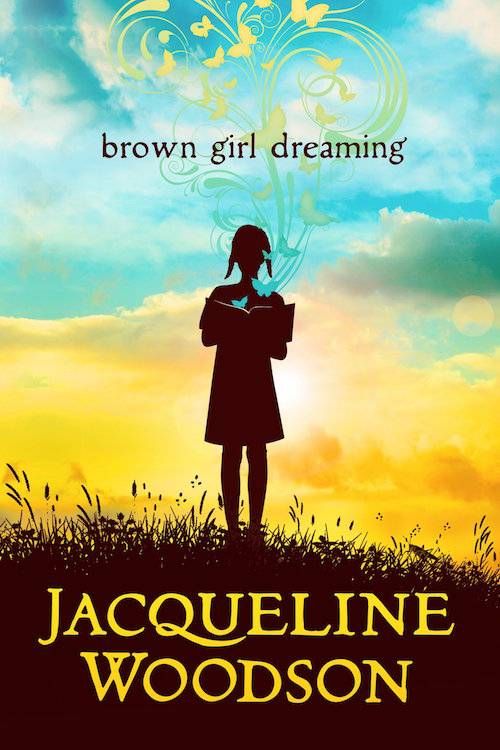 brown girl dreaming by Jacqueline Woodson
Raised in South Carolina and New York, Woodson always felt halfway home in each place. In vivid poems, she shares what it was like to grow up as an African American in the 1960s and 1970s, living with the remnants of Jim Crow and her growing awareness of the Civil Rights movement. Touching and powerful, each poem is both accessible and emotionally charged, each line a glimpse into a child's soul as she searches for her place in the world. Woodson's eloquent poetry also reflects the joy of finding her voice through writing stories, despite the fact that she struggled with reading as a child. Her love of stories inspired her and stayed with her, creating the first sparks of the gifted writer she was to become.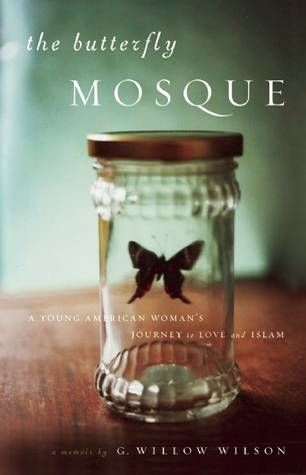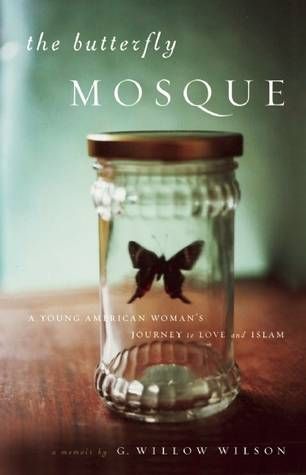 The Butterfly Mosque: A Young American Woman's Journey to Love and Islam by G. Willow Wilson
When G. Willow Wilson—already an accomplished writer on modern religion and the Middle East at just twenty-seven—leaves her atheist parents in Denver to study at Boston University, she enrolls in an Islamic Studies course that leads to her shocking conversion to Islam and sends her on a fated journey across continents and into an uncertain future.
She settles in Cairo where she teaches English and submerges herself in a culture based on her adopted religion. And then she meets Omar, a passionate young man with a mild resentment of the Western influences in his homeland. They fall in love, entering into a daring relationship that calls into question the very nature of family, belief, and tradition. Torn between the secular West and Muslim East, Willow records her intensely personal struggle to forge a "third culture" that might accommodate her own values without compromising the friends and family on both sides of the divide.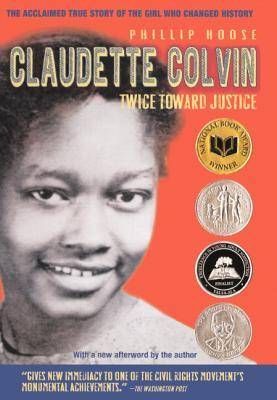 Claudette Colvin: Twice Toward Justice by Phillip M. Hoose
On March 2, 1955, an impassioned teenager, fed up with the daily injustices of Jim Crow segregation, refused to give her seat to a white woman on a segregated bus in Montgomery, Alabama. Instead of being celebrated as Rosa Parks would be just nine months later, fifteen-year-old Claudette Colvin found herself shunned by her classmates and dismissed by community leaders. Undaunted, a year later she dared to challenge segregation again as a key plaintiff in Browder v. Gayle, the landmark case that struck down the segregation laws of Montgomery and swept away the legal underpinnings of the Jim Crow South.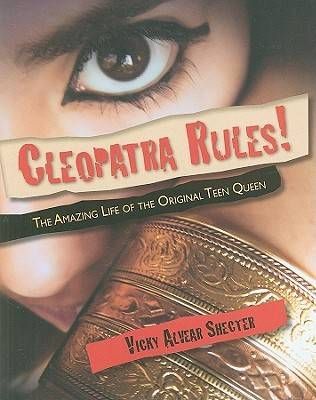 Cleopatra Rules!: The Amazing Life of the Original Teen Queen by Vicky Alvear Shecter
Good. Evil. Dangerous. Glamorous. Will the real Cleopatra please stand up? Almost everything we know about the last queen of Egypt came from her enemies—the Romans. Now it's time to meet the "real" Cleopatra, a ruler more complex, brilliant, and powerful than we ever knew. Cleopatra didn't just rock the boat when she became queen at seventeen. She rocked the world with brilliant alliances that kept her in power and in control. When Mark Antony tried to put Egypt under his thumb, she negotiated for—and won—more territory than any Egyptian ruler had snagged in generations. Cleopatra didn't just play by the rules. She made them up as she went along. She bowed to no one, including Octavian—the future Caesar Augustus—who never missed an opportunity to pump out anti-Cleopatra propaganda. The queen of Egypt has fascinated the world for thousands of years. It's time to find out why. So, on your knees, commoner! The world's most brilliant and outrageous queen—Cleopatra VII, the last Pharaoh of Egypt—is about to make her entrance.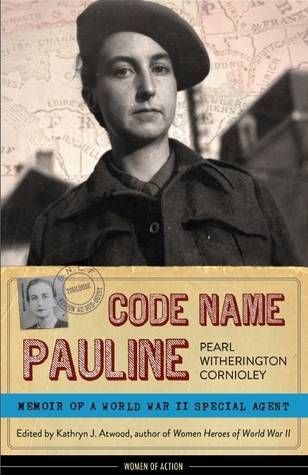 Code Name Pauline: Memoirs of a World War II Special Agent by Kathryn J Atwood
One of the most celebrated female World War II resistance fighters shares her remarkable story in this firsthand account of her experience as a special agent for the British Special Operations Executive (SOE). Told through a series of reminiscences—from a difficult childhood spent in the shadow of World War I and her family's harrowing escape from Paris as the Germans approached in 1940 to her recruitment and training as a special agent and the logistics of parachuting into a remote rural area of occupied France and, later, hiding in a wheat field from enemy fire—each chapter also includes helpful opening remarks to provide context and background on the SOE and the French Resistance. With an annotated list of key figures, an appendix of original unedited interview extracts—including the story of Pearl's fiancé Henri who escaped a German POW camp to become Pearl's second-in-command—and fascinating photographs and documents from Pearl's personal collection, this memoir will captivate World War II buffs of any age.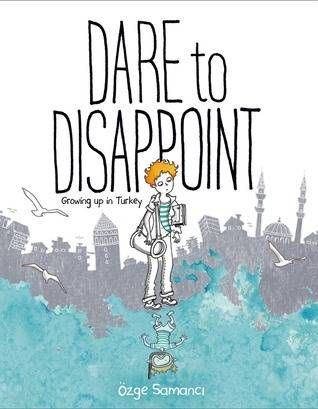 Dare to Disappoint: Growing Up in Turkey by Ozge Samanci
Growing up on the Aegean Coast, Ozge loved the sea and imagined a life of adventure while her parents and society demanded predictability. Her dad expected Ozge, like her sister, to become an engineer. She tried to hear her own voice over his and the religious and militaristic tensions of Turkey and the conflicts between secularism and fundamentalism. Could she be a scuba diver like Jacques Cousteau? A stage actress? Would it be possible to please everyone including herself?
In her unpredictable and funny graphic memoir, Ozge recounts her story using inventive collages, weaving together images of the sea, politics, science, and friendship.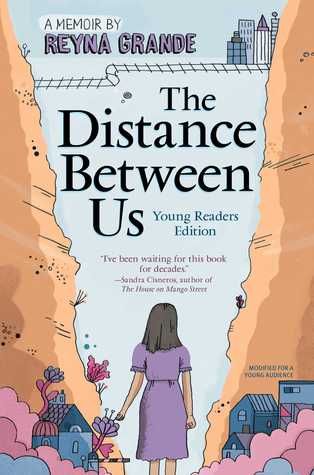 The Distance Between Us by Reyna Grande (either the adult version or the young reader edition)
When her parents make the dangerous and illegal trek across the Mexican border in pursuit of the American dream, Reyna and her siblings are forced to live with their stern grandmother, as they wait for their parents to build the foundation of a new life.
But when things don't go quite as planned, Reyna finds herself preparing for her own journey to "El Otro Lado" to live with the man who has haunted her imagination for years: her long-absent father. Both funny and heartbreaking, The Distance Between Us beautifully captures the struggle that Reyna and her siblings endured while trying to assimilate to a different culture, language, and family life in El Otro Lado (The Other Side).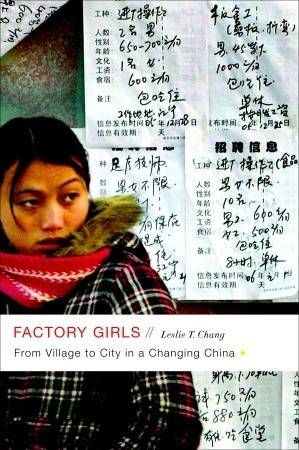 Factory Girls: From Village to City in a Changing China by Leslie T Chang
China has 130 million migrant workers—the largest migration in human history. In Factory Girls, Leslie T. Chang, a former correspondent for the Wall Street Journal in Beijing, tells the story of these workers primarily through the lives of two young women, whom she follows over the course of three years as they attempt to rise from the assembly lines of Dongguan, an industrial city in China's Pearl River Delta.
As she tracks their lives, Chang paints a never-before-seen picture of migrant life—a world where nearly everyone is under thirty; where you can lose your boyfriend and your friends with the loss of a mobile phone; where a few computer or English lessons can catapult you into a completely different social class. Chang takes us inside a sneaker factory so large that it has its own hospital, movie theater, and fire department; to posh karaoke bars that are fronts for prostitution; to makeshift English classes where students shave their heads in monklike devotion and sit day after day in front of machines watching English words flash by; and back to a farming village for the Chinese New Year, revealing the poverty and idleness of rural life that drive young girls to leave home in the first place. Throughout this riveting portrait, Chang also interweaves the story of her own family's migrations, within China and to the West, providing historical and personal frames of reference for her investigation.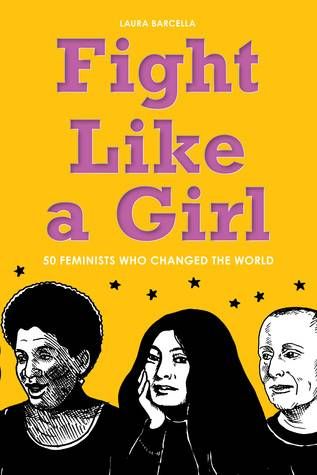 Fight Like A Girl: 50 Feminists Who Changed The World by Laura Barcella
Nearly every day there's another news story, think piece, or pop cultural anecdote related to feminism and women's rights. Conversations around consent, equal pay, access to contraception, and a host of other issues are foremost topics of conversation in American media. And today's teens are encountering these issues from a different perspective than any generation has before—but what's often missing from the current discussion is an understanding of how we've gotten to this place. Fight Like a Girl introduces readers to the history of feminist activism in the U.S. in an effort to celebrate those who paved the way and draw attention to those who are working hard to further the feminist cause today.
The Girl From The Tar Paper School by Teri Kanefield
Before the Little Rock Nine, before Rosa Parks, before Martin Luther King Jr. and his March on Washington, there was Barbara Rose Johns, a teenager who used nonviolent civil disobedience to draw attention to her cause. In 1951, witnessing the unfair conditions in her racially segregated high school, Barbara Johns led a walkout—the first public protest of its kind demanding racial equality in the U.S.—jumpstarting the American civil rights movement. Ridiculed by the white superintendent and school board, local newspapers, and others, and even after a cross was burned on the school grounds, Barbara and her classmates held firm and did not give up. Her school's case went all the way to the Supreme Court and helped end segregation as part of Brown v. Board of Education.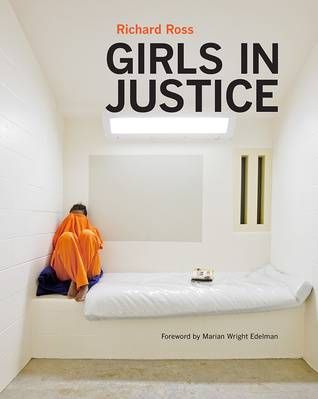 Girls in Justice by Richard Ross
With appallingly high rates of abuse in their histories, exploitation around every corner, and a very different set of needs once 'inside,' girls are brought into the juvenile justice system by a unique set of social forces and experience incarceration much differently than boys. Girls in Justice, the much-anticipated follow up to Juvenile in Justice, turns our focus specifically to girls in the system, and not a moment too soon. While the number of youth in the juvenile justice system has steadily declined, girls are a growing share of youth arrested, detained and committed. A rare, multidimensional look at these girls' vulnerable lives, Girls in Justice speaks to the unique issues they face with both hard-hitting words and Richard Ross' evocative images. Essays from some of the top girls' criminology scholars and advocates in the U.S. give readers a picture of their work with young women in the system as well as cold, hard facts about the issue. As with Juvenile in Justice, the photographs are accompanied by girls' first-person stories, as told to Ross in interviews from over 250 detention facilities across the U.S. Even for those who work with girls in the system daily, this book is sure to expand your understanding of the realities of these girls' lives.
Headstrong: 52 Women Who Changed Science–and the World by Rachel Swaby
In 2013, the New York Times published an obituary for Yvonne Brill. It began: "She made a mean beef stroganoff, followed her husband from job to job, and took eight years off from work to raise three children." It wasn't until the second paragraph that readers discovered why the Times had devoted several hundred words to her life: Brill was a brilliant rocket scientist who invented a propulsion system to keep communications satellites in orbit, and had recently been awarded the National Medal of Technology and Innovation. Among the questions the obituary—and consequent outcry—prompted were, Who are the role models for today's female scientists, and where can we find the stories that cast them in their true light?

Headstrong delivers a powerful, global, and engaging response. Covering Nobel Prize winners and major innovators, as well as lesser-known but hugely significant scientists who influence our every day, Rachel Swaby's vibrant profiles span centuries of courageous thinkers and illustrate how each one's ideas developed, from their first moment of scientific engagement through the research and discovery for which they're best known. This fascinating tour reveals these 52 women at their best—while encouraging and inspiring a new generation of girls to put on their lab coats.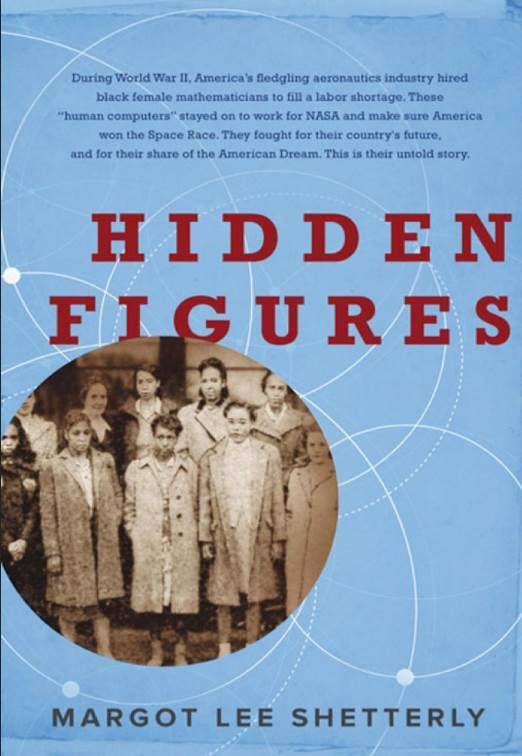 Hidden Figures: The American Dream and the Untold Story of the Black Women Mathematicians Who Helped Win the Space Race by Margot Lee Shetterly
Before John Glenn orbited the Earth or Neil Armstrong walked on the moon, a group of professionals worked as "Human Computers," calculating the flight paths that would enable these historic achievements. Among these were a coterie of bright, talented African-American women. Segregated from their white counterparts by Jim Crow laws, these "colored computers," as they were known, used slide rules, adding machines, and pencil and paper to support America's fledgling aeronautics industry, and helped write the equations that would launch rockets, and astronauts, into space.
Drawing on the oral histories of scores of these "computers," personal recollections, interviews with NASA executives and engineers, archival documents, correspondence, and reporting from the era, Hidden Figures recalls America's greatest adventure and NASA's groundbreaking successes through the experiences of five spunky, courageous, intelligent, determined, and patriotic women: Dorothy Vaughan, Mary Jackson, Katherine Johnson, Christine Darden, and Gloria Champine.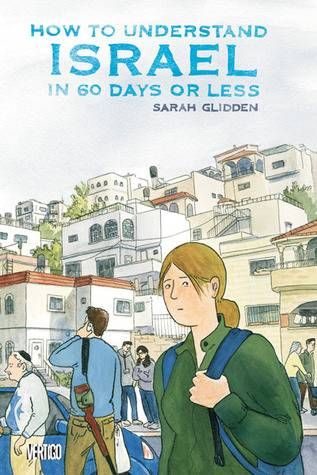 How To Understand Israel in 60 Days or Less by Sarah Glidden
Sarah Glidden's charming and funny travel memoir of her trip through Tel Aviv, Jerusalem, the Golan Heights, Masada and other historic locales, brought to life with lush watercolors in all of their quirky and breathtaking detail.
At the same time, ISRAEL is a sensitive, deeply thoughtful and personal examination of a highly charged issue, an account of a journey Sarah never expected to take. Her experience clashes with her preconceived notions again and again, particularly when she tries to take a non-chaperoned excursion into the West Bank. As she struggles to "understand Israel," Sarah is forced to question first her beliefs, then ultimately her own identity.
I Am Malala: How One Girl Stood Up for Education and Changed the World: Young Readers Edition by Malala Yousafzai
Malala Yousafzai was only ten years old when the Taliban took control of her region. They said music was a crime. They said women weren't allowed to go to the market. They said girls couldn't go to school.
Raised in a once-peaceful area of Pakistan transformed by terrorism, Malala was taught to stand up for what she believes. So she fought for her right to be educated. And on October 9, 2012, she nearly lost her life for teh cause: She was shot point-blank while riding the bus on her way home from school.
No one expected her to survive.
Now she is an international symbol of peaceful protest and the youngest- ever Nobel Peace Prize nominee. In this Young Readers Edition of her bestselling memoir, which includes excessive photos and material, we hear firsthand the remarkable story of a girl who knew from a young age that she wanted to change the world-and did.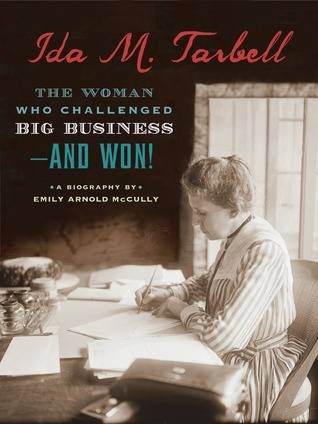 Ida M. Tarbell: The Woman Who Challenged Big Business — And Won! by Emily Arnold McCully
Born in 1857 and raised in oil country, Ida M. Tarbell was one of the first investigative journalists and probably the most influential in her time. Her series of articles on the Standard Oil Trust, a complicated business empire run by John D. Rockefeller, revealed to readers the underhanded, even illegal practices that had led to Rockefeller's success. Rejecting the term "muckraker" to describe her profession, she went on to achieve remarkable prominence for a woman of her generation as a writer and shaper of public opinion.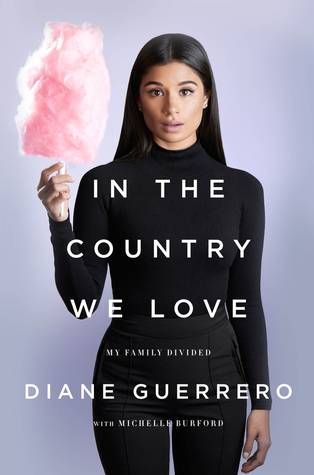 In The Country We Love by Diane Guerrero
Diane Guerrero, the television actress from the megahit Orange is the New Black and Jane the Virgin, was just fourteen years old on the day her parents and brother were arrested and deported while she was at school. Born in the U.S., Guerrero was able to remain in the country and continue her education, depending on the kindness of family friends who took her in and helped her build a life and a successful acting career for herself, without the support system of her family.
In the Country We Love is a moving, heartbreaking story of one woman's extraordinary resilience in the face of the nightmarish struggles of undocumented residents in this country. There are over 11 million undocumented immigrants living in the US, many of whom have citizen children, whose lives here are just as precarious, and whose stories haven't been told. Written with Michelle Burford, this memoir is a tale of personal triumph that also casts a much-needed light on the fears that haunt the daily existence of families likes the author's and on a system that fails them over and over.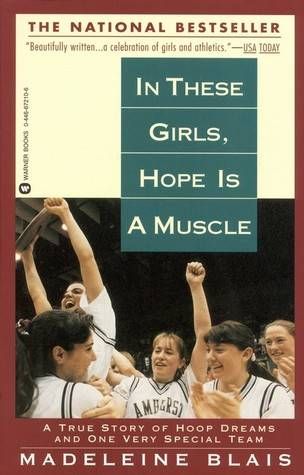 In These Girls, Hope Is A Muscle by Madeleine Blais
A Pulitzer Prize-winning journalist tells the story of a high school girls' basketball team's championship season and their fierce, funny, sisterhood-is-powerful quest for excellence. Reminiscent of A Sense of Where You Are and Friday Night Lights, Blais's book takes readers through an incredible season of the Lady Hurricanes of Massachusetts.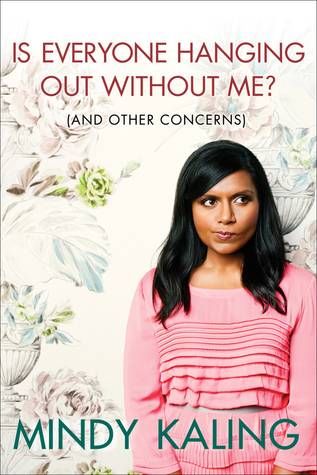 Is Everyone Hanging Out Without Me? by Mindy Kaling
Mindy Kaling has lived many lives: the obedient child of immigrant professionals, a timid chubster afraid of her own bike, a Ben Affleck–impersonating Off-Broadway performer and playwright, and, finally, a comedy writer and actress prone to starting fights with her friends and coworkers with the sentence "Can I just say one last thing about this, and then I swear I'll shut up about it?"
Perhaps you want to know what Mindy thinks makes a great best friend (someone who will fill your prescription in the middle of the night), or what makes a great guy (one who is aware of all elderly people in any room at any time and acts accordingly), or what is the perfect amount of fame (so famous you can never get convicted of murder in a court of law), or how to maintain a trim figure (you will not find that information in these pages). If so, you've come to the right book, mostly!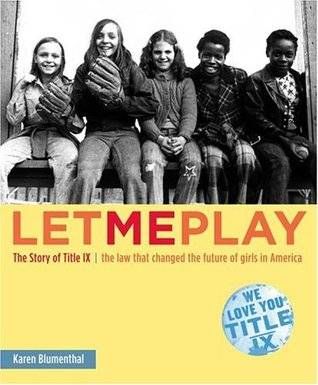 Let Me Play: The Story of Title IX by Karen Blumenthal
Can girls play softball? Can girls be school crossing guards? Can girls play basketball or ice hockey or soccer? Can girls become lawyers or doctors or engineers?
Of course they can… today. But just a few decades ago, opportunities for girls were far more limited, not because they weren't capable of playing or didn't want to become doctors or lawyers, but because they weren't allowed to. Then quietly, in 1972, something momentous happened: Congress passed a law called "Title IX," forever changing the lives of American girls.
Hundreds of determined lawmakers, teachers, parents, and athletes carefully plotted to ensure that the law was passed, protected, and enforced. Time and time again, they were pushed back by fierce opposition. But as a result of their perseverance, millions of American girls can now play sports. Young women make up half of the nation's medical and law students, and star on the best basketball, soccer, and softball teams in the world. This small law made a huge difference.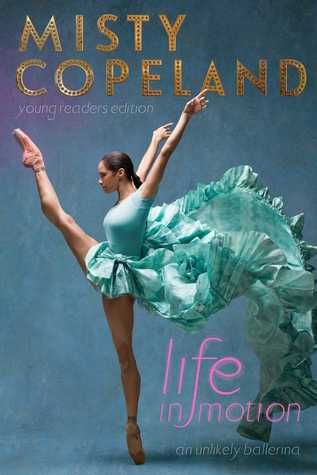 Life in Motion: An Unlikely Ballerina (Young Readers Edition, December 6) by Misty Copeland and Brandy Colbert
As the first African-American principal dancer at the American Ballet Theatre, Misty Copeland has been breaking down all kinds of barriers in the world of dance. But when she first started dancing—at the late age of thirteen—no one would have guessed the shy, underprivileged girl would one day make history in her field.
Her road to excellence was not easy—a chaotic home life, with several siblings and a single mother, was a stark contrast to the control and comfort she found on stage. And when her home life and incredible dance promise begin to clash, Misty had to learn to stand up for herself and navigate a complex relationship with her mother, while pursuing her ballet dreams.
Little Fish: A Memoir From A Different Kind of Year by Ramsey Beyer
Told through real-life journals, collages, lists, and drawings, this coming-of-age story illustrates the transformation of an 18-year-old girl from a small-town teenager into an independent city-dwelling college student. Written in an autobiographical style with beautiful artwork, Little Fish shows the challenges of being a young person facing the world on her own for the very first time and the unease—as well as excitement—that comes along with that challenge.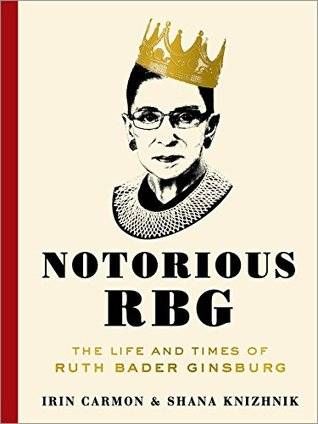 Notorious RBG: The Life and Times of Ruth Bader Ginsburg by Irin Carmon and Shana Knizhnik
Supreme Court Justice Ruth Bader Ginsburg never asked for fame—she was just trying to make the world a little better and a little freer. But along the way, the feminist pioneer's searing dissents and steely strength have inspired millions. Notorious RBG: The Life and Times of Ruth Bader Ginsburg, created by the young lawyer who began the Internet sensation and an award-winning journalist, takes you behind the myth for an intimate, irreverent look at the justice's life and work. As America struggles with the unfinished business of gender equality and civil rights, Ginsburg stays fierce. And if you don't know, now you know.
Persepolis by Marjane Satrapi
Persepolis paints an unforgettable portrait of daily life in Iran and of the bewildering contradictions between home life and public life. Marjane's child's-eye view of dethroned emperors, state-sanctioned whippings, and heroes of the revolution allows us to learn as she does the history of this fascinating country and of her own extraordinary family. Intensely personal, profoundly political, and wholly original, Persepolis is at once a story of growing up and a reminder of the human cost of war and political repression. It shows how we carry on, with laughter and tears, in the face of absurdity. And, finally, it introduces us to an irresistible little girl with whom we cannot help but fall in love.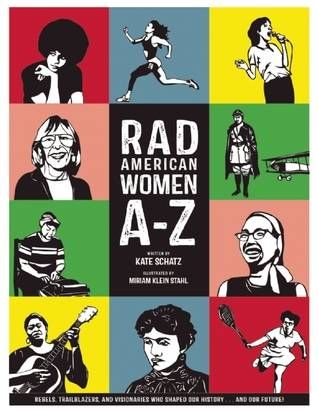 Rad American Women A-Z: Rebels, Trailblazers, and Visionaries Who Shaped Our History . . . and Our Future by Kate Schatz and Miriam Klein Stahl
Like all A-Z books, this one illustrates the alphabet—but instead of "A is for Apple", A is for Angela—as in Angela Davis, the iconic political activist. B is for Billie Jean King, who shattered the glass ceiling of sports; C is for Carol Burnett, who defied assumptions about women in comedy; D is for Dolores Huerta, who organized farmworkers; and E is for Ella Baker, who mentored Dr. Martin Luther King and helped shape the Civil Rights Movement.
And the list of great women continues, spanning several centuries, multiple professions, and 26 diverse individuals. There are artists and abolitionists, scientists and suffragettes, rock stars and rabble-rousers, and agents of change of all kinds.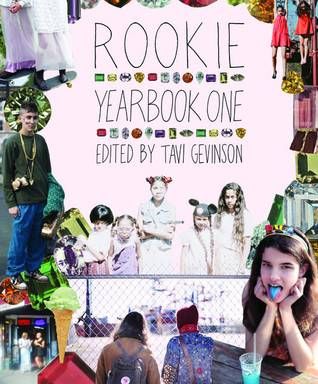 Rookie Yearbooks by Tavi Gevinson
Tavi Gevinson started her personal blog, Style Rookie(https://www.thestylerookie.com), in 2008, when she was eleven years old. It was a place where, from the confines of her bedroom in the suburbs, she could write about personal style and chronicle the development of her own. Within two years, the blog was averaging fifty thousand hits per day. Soon fashion designers were flying her around the world to attend and write about fashion shows, and to be a guest of honor at their parties.
Soon Tavi's interests grew beyond fashion, into culture and art and, especially, feminism. In September 2011, when she was fifteen, she launched Rookie (https://rookiemag.com), a website for girls like her: teenagers who are interested in fashion and beauty but also in dissecting the culture around them through a uniquely teen-girl lens. Rookie broke one million page views within its first six days. Rookie Yearbook One collects articles, interviews, photo editorials, and illustrations from the highly praised and hugely popular online magazine.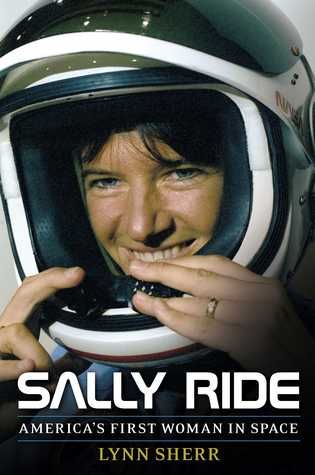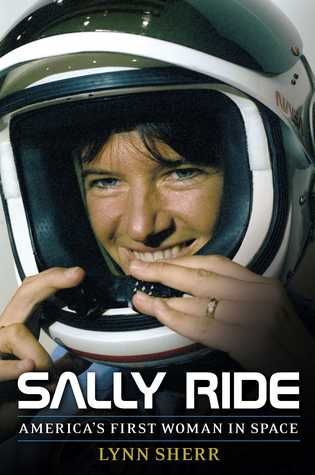 Sally Ride: America's First Woman in Space by Lynn Sherr
The definitive biography of Sally Ride, America's first woman in space, with exclusive insights from Ride's family and partner, by the ABC reporter who covered NASA during its transformation from a test-pilot boys' club to a more inclusive elite.
Sally Ride made history as the first American woman in space. A member of the first astronaut class to include women, she broke through a quarter-century of white male fighter jocks when NASA chose her for the seventh shuttle mission, cracking the celestial ceiling and inspiring several generations of women.
After a second flight, Ride served on the panels investigating theChallenger explosion and the Columbia disintegration that killed all aboard. In both instances she faulted NASA's rush to meet mission deadlines and its organizational failures. She cofounded a company promoting science and education for children, especially girls.
Soldier Girls by Helen Thorpe
In Soldier Girls, Helen Thorpe follows the lives of three women over twelve years on their paths to the military, overseas to combat, and back home, and then overseas again for two of them. These women, who are quite different in every way, become friends, and we watch their interaction and also what happens when they are separated. We see their families, their lovers, their spouses, their children. We see them work extremely hard, deal with the attentions of men on base and in war zones, and struggle to stay connected to their families back home. We see some of them drink too much, have illicit affairs, and react to the deaths of fellow soldiers. And we see what happens to one of them when the truck she is driving hits an explosive in the road, blowing it up. She survives, but her life may never be the same again.
Taking Flight: From War Orphan to Star Ballerina by Michaela DePrince
Michaela DePrince was known as girl Number 27 at the orphanage, where she was abandoned at a young age and tormented as a "devil child" for a skin condition that makes her skin appear spotted. But it was at the orphanage that Michaela would find a picture of a beautiful ballerina en pointe that would help change the course of her life.
At the age of four, Michaela was adopted by an American family, who encouraged her love of dancing and enrolled her in classes. She went on to study at the Jacqueline Kennedy Onassis School at the American Ballet Theatre and is currently a member of the Dutch National Ballet's junior company. She has appeared in the ballet documentary "First Position," as well as on "Dancing with the Stars, Good Morning America," and "Nightline."
In this engaging, moving, and unforgettable memoir, Michaela shares her dramatic journey from an orphan in West Africa to becoming one of ballet's most exciting rising stars.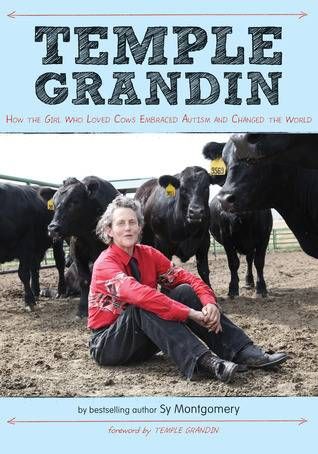 Temple Grandin: How The Girl Who Loved Cows Embraced Autism and Changed The World by Sy Montgomery
When Temple Grandin was born, her parents knew that she was different. Years later she was diagnosed with autism.
While Temple's doctor recommended a hospital, her mother believed in her. Temple went to school instead.
Today, Dr. Temple Grandin is a scientist and professor of animal science at Colorado State University. Her world-changing career revolutionized the livestock industry. As an advocate for autism, Temple uses her experience as an example of the unique contributions that autistic people can make.
This compelling biography complete with Temple's personal photos takes us inside her extraordinary mind and opens the door to a broader understanding of autism.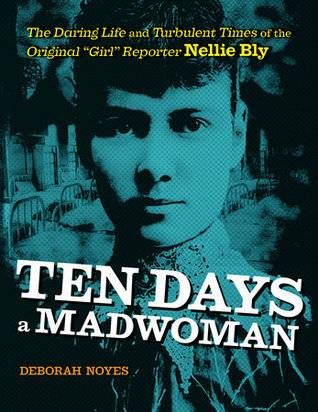 Ten Days A Madwoman by Deborah Noyes
Young Nellie Bly had ambitious goals, especially for a woman at the end of the nineteenth century, when the few female journalists were relegated to writing columns about cleaning or fashion. But fresh off a train from Pittsburgh, Nellie knew she was destined for more and pulled a major journalistic stunt that skyrocketed her to fame: feigning insanity, being committed to the notorious asylum on Blackwell's Island, and writing a shocking exposé of the clinic's horrific treatment of its patients.
Nellie Bly became a household name as the world followed her enthralling career in "stunt" journalism that raised awareness of political corruption, poverty, and abuses of human rights. Leading an uncommonly full life, Nellie circled the globe in a record seventy-two days and brought home a pet monkey before marrying an aged millionaire and running his company after his death.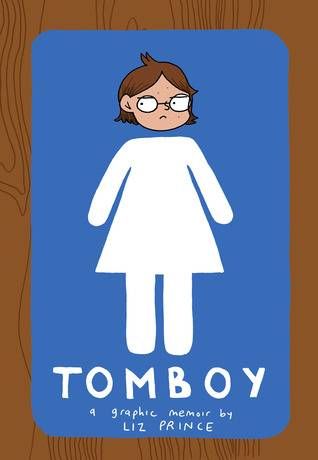 Tomboy by Liz Prince
Growing up, Liz Prince wasn't a girly girl, dressing in pink tutus or playing pretty princess like the other girls in her neighborhood. But she wasn't exactly one of the guys, either. She was somewhere in between. But with the forces of middle school, high school, parents, friendship, and romance pulling her this way and that, "the middle" wasn't exactly an easy place to be.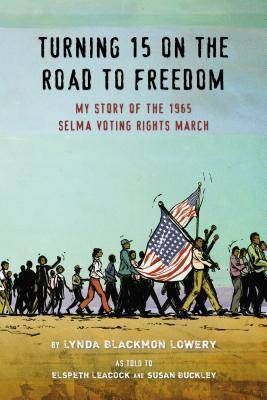 Turning 15 on the Road to Freedom: My Story of the 1965 Selma Voting Rights March by Lynda Blackmon Lowrey
As the youngest marcher in the 1965 voting rights march from Selma to Montgomery, Albama, Lynda Blackmon Lowery proved that young adults can be heroes. Jailed nine times before her fifteenth birthday, Lowery fought alongside Martin Luther King, Jr. for the rights of African-Americans. In this memoir, she shows today's young readers what it means to fight nonviolently (even when the police are using violence, as in the Bloody Sunday protest) and how it felt to be part of changing American history.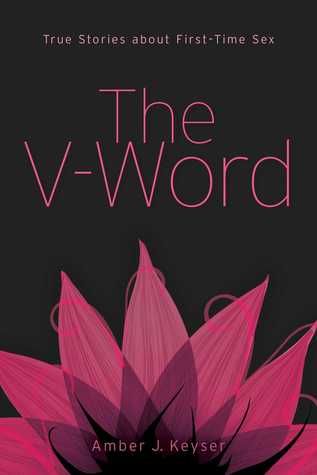 The V-Word: True Stories About First Time Sex edited by Amber J. Keyser
The V-Word pulls back the sheets on sex. Queer and straight. Relished and regretted. Funny and exhilarating. The seventeen women in this book (including Christa Desir, Justina Ireland, Sara Ryan, Carrie Mesrobian, Erica Lorraine Scheidt, and Jamia Wilson) write about first-time sex—hot, meaningful, cringe-worthy, gross, forgettable, magnificent, empowering, and transformative.
Whether you're diving in or whether you're waiting, we hope these stories will help you chart your own course.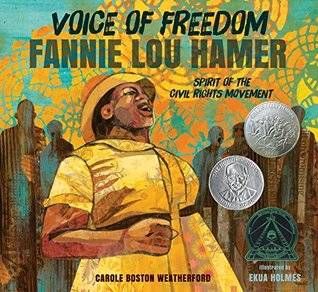 Voice of Freedom: Fannie Lou Hamer: The Spirit of the Civil Rights Movement by Carole Boston Weatherford
"I am sick and tired of being sick and tired."
Despite fierce prejudice and abuse, even being beaten to within an inch of her life, Fannie Lou Hamer was a champion of civil rights from the 1950s until her death in 1977. Integral to the Freedom Summer of 1964, Ms. Hamer gave a speech at the Democratic National Convention that, despite President Johnson's interference, aired on national TV news and spurred the nation to support the Freedom Democrats. Featuring luminous mixed-media art both vibrant and full of intricate detail, Singing for Freedom celebrates Fannie Lou Hamer's life and legacy with an inspiring message of hope, determination, and strength.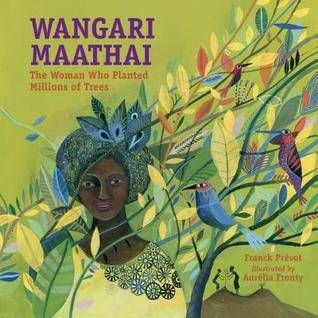 Wangari Maathai: The Woman Who Planted Millions of Trees by Franck Prévot
Wangari Maathai received the Nobel Peace Prize in 2004 for her efforts to lead women in a nonviolent struggle to bring peace and democracy to Africa through its reforestation. Her organization planted over thirty million trees in thirty years. This beautiful picture book tells the story of an amazing woman and an inspiring idea.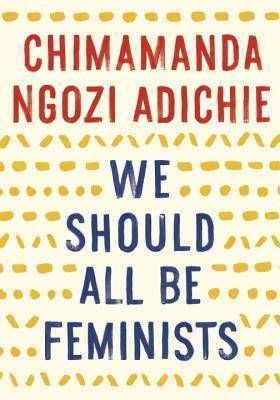 We Should All Be Feminists by Chimamanda Ngozi Adichie
What does "feminism" mean today? That is the question at the heart of We Should All Be Feminists, a personal, eloquently-argued essay—adapted from her much-viewed TEDx talk of the same name—by Chimamanda Ngozi Adichie, the award-winning author of Americanah and Half of a Yellow Sun. With humor and levity, here Adichie offers readers a unique definition of feminism for the twenty-first century—one rooted in inclusion and awareness. She shines a light not only on blatant discrimination, but also the more insidious, institutional behaviors that marginalize women around the world, in order to help readers of all walks of life better understand the often masked realities of sexual politics. Throughout, she draws extensively on her own experiences—in the U.S., in her native Nigeria, and abroad—offering an artfully nuanced explanation of why the gender divide is harmful for women and men, alike. Argued in the same observant, witty and clever prose that has made Adichie a bestselling novelist, here is one remarkable author's exploration of what it means to be a woman today—and an of-the-moment rallying cry for why we should all be feminists.
Yoko Ono: Collector of Skies by Nell Beram and Carolyn Boriss-Krimsky
This lyrical biography explores the life and art of Yoko Ono, from her childhood haiku to her avant-garde visual art and experimental music. An outcast throughout most of her life, and misunderstood by every group she was supposed to belong to, Yoko always followed her own unique vision to create art that was ahead of its time and would later be celebrated. Her focus remained on being an artist, even when the rest of world saw her only as the wife of John Lennon.
Yoko Ono's moving story will inspire any young adult who has ever felt like an outsider, or who is developing or questioning ideas about being an artist, to follow their dreams and find beauty in all that surrounds them.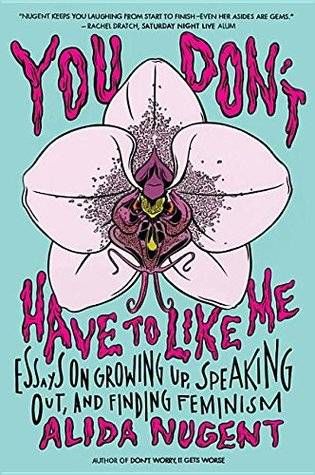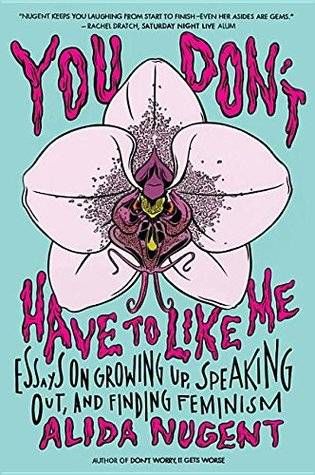 You Don't Have To Like Me by Alida Nugent
Alida Nugent's first book, Don't Worry It Gets Worse, received terrific reviews, and her self-deprecating "everygirl" approach continues to win the Internet-savvy writer and blogger new fans. Now, she takes on one of today's hottest cultural topics: feminism.
Nugent is a proud feminist—and she's not afraid to say it. From the "scarlet F" thrust upon you if you declare yourself a feminist at a party to how to handle judgmental store clerks when you buy Plan B, You Don't Have to Like Me skewers a range of cultural issues, and confirms Nugent as a star on the rise.
____________________
Want more book lists kind of like this one? I've rounded up great illustrated collective biographies of women, books that have fun with feminism, and non-fiction that explores the lives of teen girls.