Feminism
Hearing Girls: Non-Fiction About Girls, Women, and Feminism
This content contains affiliate links. When you buy through these links, we may earn an affiliate commission.
When I'm not reading YA fiction, I'm consuming non-fiction, especially of the "pop" psychology or sociology variety. What tends to check all my boxes with non-fiction is what falls into the category of "work about girls and women." Some of it is explicitly feminist in leaning and others are not, despite discussing the very things feminists care about. Some of it follows a narrative while others tend to fall into the essay category — a realm of writing I not only love but that I think women are able to really find and share their voices.
I don't believe you have to agree with everything in a non-fiction book for it to be good. In fact, I think a non-fiction book can become really good for me when I find myself disagreeing with many points; the more my mind wants to think about things, the more I'm interacting with the book. Books that last the longest for me are the ones that have some sort of intellectual or emotional impact.
Here's a look at a handful of recent and forthcoming books that fall squarely into the category of non-fiction about girls, women, and feminism worth checking out. I've read each of these and recommend them for the thought fodder, even though I wouldn't say I agree with everything they each say. I'm a firm believer than teenagers are able to read what interests them in adult non-fiction when they're ready to do so, same as they would with fiction, so the books here which aren't marketed for YA would still be perfectly suitable for teens who have an interest. I have a feeling, perhaps from experience, that many teen girls are interested in reading work that's focused exclusively on them or about them in a way where their voices are the ones being discussed.
These descriptions come from Goodreads, so it's worth noting there's a bit of sensationalism with a few of them. I'm always a bit surprised to see how copy to describe a book can twist what's going on with the book in ways that seem to disagree with what the book's actually saying. In books like these, there's sometimes an inadvertent blame/causation placed upon girls for behavior, rather than the bigger issue of social or cultural politics.
I'd love any recommendations from others of books on similar themes and topics, especially as they relate to girls and women of color. It's worth noting that the two essay collections in here share voices of women of color, and the two research-based books make clear their research involved voices from girls of color (and they acknowledge where their blindspots are, which I think is as important).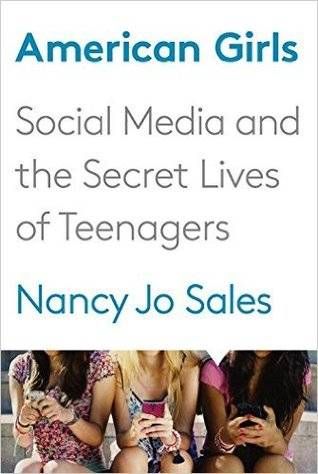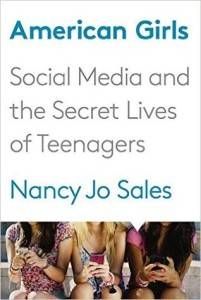 American Girls: Social Media and The Secret Lives of Teenagers by Nancy Jo Sales (Knopf, February 23)
With extraordinary intimacy and precision, Sales captures what it feels like to be a girl in America today. From Montclair to Manhattan and Los Angeles, from Florida and Arizona to Texas and Kentucky, Sales crisscrossed the country, speaking to more than two hundred girls, ages thirteen to nineteen, and documenting a massive change in the way girls are growing up, a phenomenon that transcends race, geography, and household income. American Girls provides a disturbing portrait of the end of childhood as we know it and of the inexorable and ubiquitous experience of a new kind of adolescence—one dominated by new social and sexual norms, where a girl's first crushes and experiences of longing and romance occur in an accelerated electronic environment; where issues of identity and self-esteem are magnified and transformed by social platforms that provide instantaneous judgment. What does it mean to be a girl in America in 2016? It means coming of age online in a hypersexualized culture that has normalized extreme behavior, from pornography to the casual exchange of nude photographs; a culture rife with a virulent new strain of sexism and a sometimes self-undermining notion of feminist empowerment; a culture in which teenagers are spending so much time on technology and social media that they are not developing basic communication skills. From beauty gurus to slut-shaming to a disconcerting trend of exhibitionism, Nancy Jo Sales provides a shocking window into the troubling world of today's teenage girls.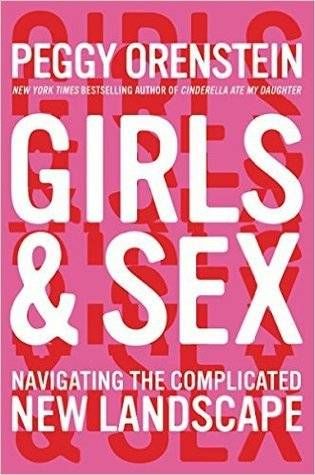 Girls and Sex: Navigating the Complicated New Landscape by Peggy Orenstein (Harper, March 1)
With casual hookups and campus rape relentlessly in the news, parents can be forgiven for feeling anxious about their young daughters. They're also fearful about opening up dialog. Not Orenstein. A contributing writer to the New York Times Magazine and the New York Times best-selling author of books like Cinderella Ate My Daughter, Orenstein spoke to psychologists, academics, and other experts in the field and, yes, 70 young women to offer an in-depth pictures of "girls and sex" today.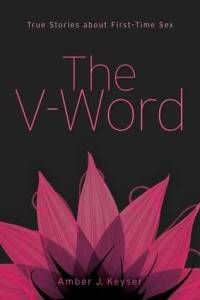 The V-Word: True Stories About First-Time Sex edited by Amber J. Keyser
An honest and poignant collection of essays by women about losing their virginity in their teens. The V-Word captures the complexity of this important life-decision and reflects diverse real-world experiences. Includes helpful resources for parents and teens.
Losing it. Popping your cherry. Handing in your V-card.
First time sex is a big unknown. Will it be candlelight and rose petals or quick and uncomfortable? Is it about love or about lust? Deciding to have sex for the first time is a choice that's often fraught with anxiety and joy. But do you have anyone telling you what sex is really like?
In The V-Word seventeen writers (including Christa Desir, Justina Ireland, Sara Ryan, Carrie Mesrobian, Erica Lorraine Scheidt, and Jamia Wilson) pull back the sheets and tell all, covering everything from straight sex to queer sex, diving-in versus waiting, and even the exhilaration and disappointment that blankets it all. Some of their experiences happened too soon, some at just the right time, but all paint a broad picture of what first-time sex is really like.
Funny, hot, meaningful, cringe-worthy, gross, forgettable, magnificent, empowering, and transformative, the stories in The V-Word are never preachy, but provide a map for teens to chart their own course through the steamy waters of sex.
(Full disclosure: I am one of the seventeen writers included in this collection but I've read this cover-to-cover and think it is invaluable).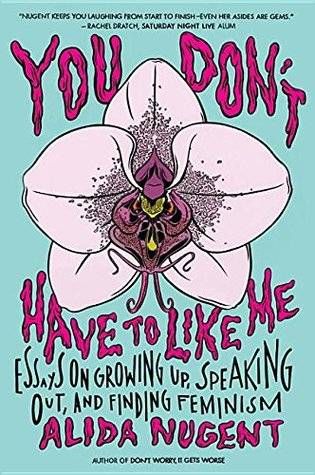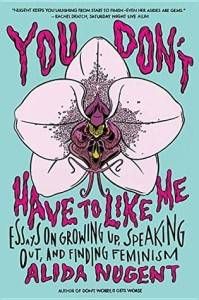 You Don't Have To Like Me: Essays on Growing Up, Speaking Out, and Finding Feminism by Alida Nugent
Nugent is a proud feminist—and she's not afraid to say it. From the "scarlet F" thrust upon you if you declare yourself a feminist at a party to how to handle judgmental store clerks when you buy Plan B, You Don't Have to Like Me skewers a range of cultural issues, and confirms Nugent as a star on the rise.
This book hit my mailbox recently and though I haven't read it yet, it sounds absolutely like it fits my reading interests to a T. I've heard Hurley speak before and know she shares a language with me on a number of topics.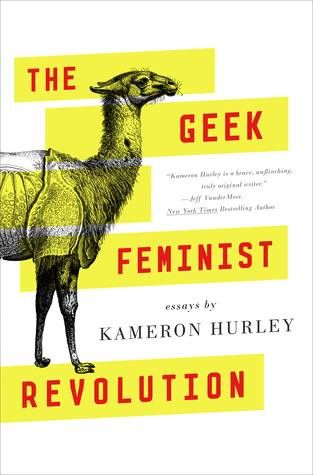 The Geek Feminist Revolution by Kameron Hurley (Tor, May 31)
The Geek Feminist Revolution is a collection of essays by double Hugo Award-winning essayist and science fiction and fantasy novelist Kameron Hurley.
The book collects dozens of Hurley's essays on feminism, geek culture, and her experiences and insights as a genre writer, including "We Have Always Fought," which won the 2014 Hugo for Best Related Work. The Geek Feminist Revolution will also feature several entirely new essays written specifically for this volume.
I picked this book up recently but haven't gotten to it yet, in part because it's got the same title as a YA novel I just finished…which tackled a very similar topic.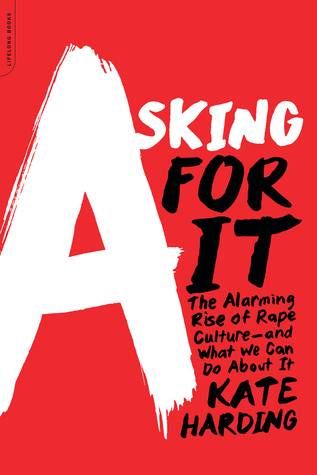 Asking For It: The Alarming Rise of Rape Culture and What We Can Do About It by Kate Harding
Dominique Strauss-Kahn's arrest. Congressman Todd Akin's "legitimate" gaffe. The alleged rape crew of Steubenville, Ohio. Sexual violence has been so prominent in recent years that the feminist term "rape culture" has finally entered the mainstream. But what, exactly, is it? And how do we change it?
In Asking for It, Kate Harding answers those questions in the same blunt, bullshit-free voice that's made her a powerhouse feminist blogger. Combining in-depth research with practical knowledge, Asking for It makes the case that twenty-first century America—where it's estimated that out of every 100 rapes only 5 result in felony convictions—supports rapists more effectively than victims. Harding offers ideas and suggestions for addressing how we as a culture can take rape much more seriously without compromising the rights of the accused.
And finally, I am waiting anxiously to get my hands on a copy of this. Knowing West's voice and perspective, I suspect it's going to be outstanding: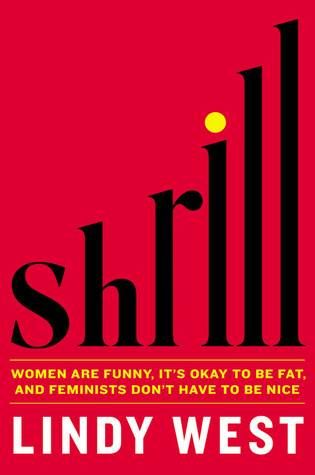 Shrill: Women Are Funny, It's Okay To Be Fat, and Feminists Don't Have To Be Niceby Lindy West (Hachette, May 19)
Lindy West is ferociously witty and outspoken, tackling topics as varied as pop culture, social justice and body image. Her empowering work has garnered a coast-to-coast audience that eagerly awaits SHRILL, her highly-anticipated literary debut.
West has rocked readers in work published everywhere from The Guardian to GQ to This American Life. She is a catalyst for a national conversation in a world where not all stories are created equal and not every body is treated with equal respect. SHRILL is comprised of a series of essays that bravely shares her life, including her transition from quiet to feminist-out-loud, coming of age in a popular culture that is hostile to women (especially fat, funny women) and how keeping quiet is not an option for any of us.