Opinion
What To Read When You Don't Know What To Read
This content contains affiliate links. When you buy through these links, we may earn an affiliate commission.
There are days when you need a book, and you don't what that book should be. You recognise the need to read, more than anything; that sort of half-fractured sense of not being who you are and not quite knowing why, and just knowing that a book will solve the problem. But how do you find the book to read when you don't know what to read?
You begin with forgiveness. You begin by ignoring the TBR pile, the one that forms an ever more precarious tower by the side of your bed, and you forgive yourself for ignoring it. You forgive yourself the assignment that's due, the errands that need doing, because this moment isn't for that. It is for rediscovering the part of yourself that you've just maybe lost a little.
And then you move towards the delightful things. Grey days and fractured hearts need rich, bright books. They need books that fill your soul, written in language that soothes your soul and brings you back to a point of heart-whole strength. When you don't know what to read, you should read something that makes you remember why you read in the first place.
For me, there's only ever been one book that does that. There are others, of course, but this one that hits home for me every single time. That book is A Little Love Song by Michelle Magorian.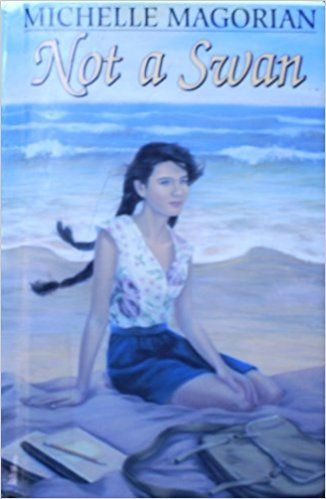 (Also, A Little Love Song was also published in the US as Not A Swan. The US edition includes an extra sister, and honestly? I've never read it. I'm not sure that I even want to. My heart belongs to the UK edition, so much that I even wrote part of my thesis about it.)
A Little Love Song is a young adult novel set in the second world war. It is about many things but I think that, at its heart, it is about women, and how they come to terms with the strange and odd freedom that the second world war has provided them.
I think it's better than Goodnight Mister Tom–a novel that Magorian's maybe more known for–and I think it's probably one of the best young adult stories that I've ever come across. A lot of that rests in the quietly frank nature of Magorian's storytelling, and also in how the characters have sex. Girls, women, have sex, and enjoy it. They have sex with the wrong people, and they have sex with the right. It's a story of growing up, honestly and occasionally deeply painfully, and I love how Magorian lets her characters experience the truth of their lives.
People learn to live and to love and to be with each other as people. Not as ciphers, nor gender stereotypes; they just fall in love and out of love, and people are people and I love this book so much I could write a run on sentence for days about it – whenever my heart is broken, it makes my heart whole.
Every time I read A Little Love Song, it feels like I'm falling in love with books all over again.