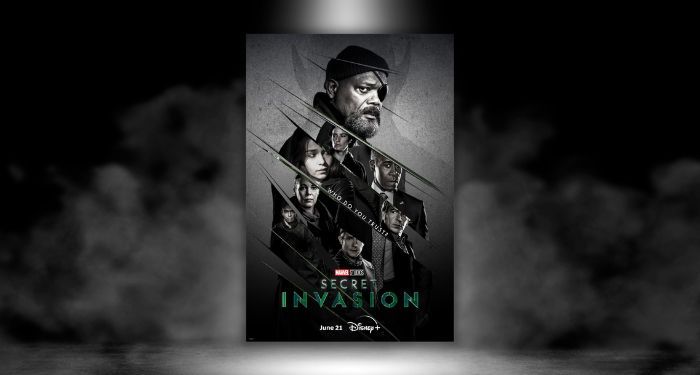 This content contains affiliate links. When you buy through these links, we may earn an affiliate commission.
Marvel's Secret Invasion is dropping on Disney+ on June 21. What we know right now is mostly from the 2019 Captain Marvel movie and the early trailers for the next big show that's about to expand the Marvel Cinematic Universe. Skrulls are a race of aliens who can shapeshift to look like anyone.
Captain Marvel gave us a switcheroo: instead of the Skrulls being conquest-seeking baddies they are in the comics, they were portrayed as refugees on the run from the Kree. That movie ended with Nick Fury aboard a space station while Talos was on Earth, standing in for the grizzled former Director of S.H.I.E.L.D.
The trailers for the series have been fairly vague. Nick Fury has returned (from space? from somewhere else?), and things have "gotten worse." It appears that Talos and Fury are still aligned, but another Skrull (Gravik, played by Kingsley Ben-Adir) is opposing them. There's really not much else to go on. The trailers are surprisingly cagey for the MCU, which is refreshing. I don't feel like anything has been spoiled.
In the original comics, the Secret Invasion storyline involved Skrull sleeper agents replacing key heroes all over Earth, and then launching a full-scale invasion. Suspicion ran high. It was a brilliant story that harvested seeds planted years before. But the MCU Skrulls are not like the Marvel Skrulls, so what will this new series be like?
Maybe some essential reading will shed some light. Here are eight great comics to read before Secret Invasion.
---
Are you excited for Secret Invasion? Do you think any of our beloved heroes have actually been Skrull in disguise all this time? Will we see Hulkling or Super Skrull?
For more from the Marvel universe, check out this primer on Anya Corazon (AKA Araña) and our guide to some of the best comics on Marvel Unlimited.