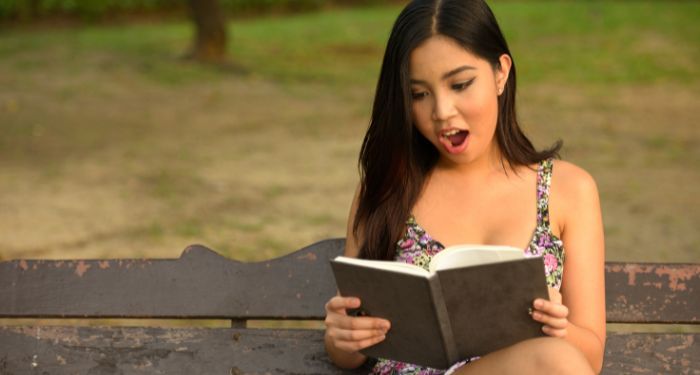 Lists
Escape Reality with these 20+ Books You Can't Put Down
This content contains affiliate links. When you buy through these links, we may earn an affiliate commission.
It's the perfect time for a list of books you can't put down. Clearly, we are living in a near-apocalyptic hellscape. If you're like me, the only way to survive is to stop doomscrolling and escape reality periodically. Consequently, a big fat stack of engrossing books is just what you need.
I have always used books as a means to escape life or just to experience a different life. I'm the person who always has a book in her bag. Unsurprisingly, I was also the kid whose mom MADE her go outside to play. I would go, but I always smuggled a book under my shirt.
Still, we're talking about a very specific kind of book today. This list is dedicated to the books that make you burn dinner. These books keep you up past your bedtime because you just have to read one more chapter. Of course, you soon realize you're still awake at 3 a.m. when there are no chapters left.
According to NBC News, getting lost in a book this way is actually good for you. Reading fiction teaches us empathy and actually pushes us to grow and change. Furthermore, reading fiction increases one's sense of belonging, while boosting social skills. There is even research to suggest that reading voraciously can help you live longer.
As much as I love to read, I know that I am far from up-to-date on my TBR. Thus, I turned to my Facebook friends for ideas. The following books are certified unputdownable by me or someone I know who has actually read them.
---