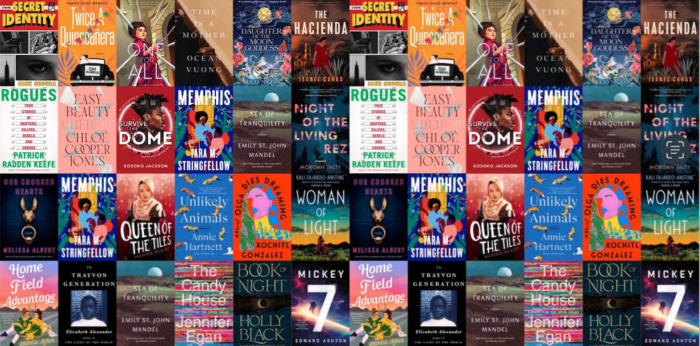 Lists
22 Great New Books To Read in 2022
This content contains affiliate links. When you buy through these links, we may earn an affiliate commission.
Happy new year, fellow book lovers! I have one word for you to start off 2022 and that is "BOOKS!" What else would it be?! We all know that's why we're here. There are so many ups and downs in our lives. But one steady constant is the unending source of amazing new books released each year! And a new year means keeping a new reading spreadsheet (or journal or tracker or…) There's nothing like starting a fresh account of your reading on January 1! And to help you find things to read that you'll love, here's a preview of 22 exciting new books to add to your 2022 reading list!
From extraordinary debut novels, to exciting new books from beloved authors, to fantastic YA fiction — there's a little bit of everything in this list to help you find those must-read books to read in 2022. And you know me, I can't help but recommend as many books as possible. So you'll find a few bonus recommendations thrown in here and there. Because this is only the teeniest fraction of incredible offerings coming our way in 2022. Here's to a new chapter (pun intended), friends, full of lots of great things to read. (P.S. Keep in mind that the release dates are shifting wildly all the time.)
---
And if you'd like to learn more about upcoming books, we have fun ways for you to do that! Book Riot has our weekly New Books! newsletter, and be sure to check out All the Books!, a weekly podcast where we discuss our favorite new releases of the week. It's available wherever you get your podcasts! Still want to learn more? YOU ARE MY PEOPLE. Here are more great ways to keep up with new book releases.