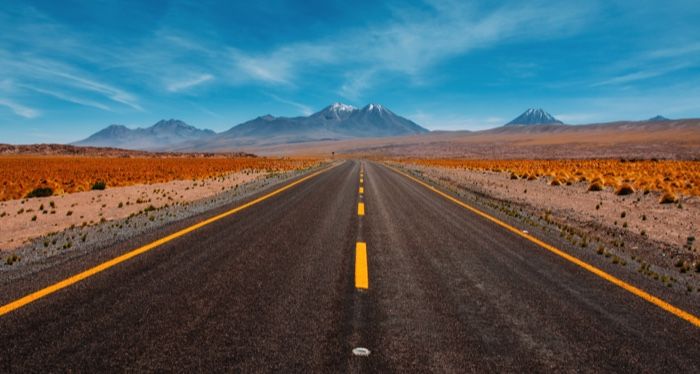 Audiobooks
On the Road Again: 26 of the Best Audiobooks for Road Trips
This content contains affiliate links. When you buy through these links, we may earn an affiliate commission.
Selecting the best audiobooks for road trips can be a challenge. There are lots of factors to consider — your mood, your company, the length of the trip; all can impact your audiobook enjoyment. Luckily, I am here to help take some of the guess work out of the process for you.
I adore audiobooks. As I've mentioned in some of my previous posts, I am always reading four books. Typically, I have one fiction and one nonfiction traditional paper book in my bag and/or on my nightstand. Additionally, I'll have two audiobooks going simultaneously — one that I'm listening to independently and one I'm enjoying with my partner.
Just now, for example, I finished King and the Dragonflies by Kacen Callender on paper (excellent book, BTW). In the slow and steady way that I read nonfiction, I am plodding through Troublemakers by Carla Shalaby. As for my latest audiobook selections, you'll have to read the rest of this post, because they definitely make my recommendation list. I know that it might sound a bit strange, but it works for me. Having choice and variety allows me to feel like I always have something to read, no matter my mood.
Consequently, I go through a lot of audiobooks and am thus equipped to recommend you the best audiobooks for a variety of road trip situations. Every book on this list is an award winner that I've actually listened to, so you can trust me. Whether you're traveling solo or with your entire crew, you're sure to find something you'll love on this list.
The Best Audiobooks for Road Trips By Yourself
Are you riding solo? The books below will keep you awake, but might inspire reactions that you want no one else to see. (Try not to cry too hard, though. That's unsafe for driving.)
The Best Audiobooks for Long Road Trips
Whether you're alone or with others, road trips over eight hours or so can be really tough. Check out these longer audiobooks that can keep you company the entire way.
The Best Audiobooks for Road Trips With Your Partner(s)
Perhaps you and your significant other(s) share the same taste in books, or perhaps you need titles with a more universal appeal. The books below guarantee to offer something for everyone.
The Best Audiobooks for Family Road Trips
If you're looking in this category, let me first give you a virtual hug. While I enjoy an occasional journey with my husband, the thought of being a car with anyone else for more than an hour makes my skin crawl. Anyway, the picks below are family-friendly options that can appeal to a multigenerational minivan.
Best Audiobooks for Road Trips for Nonfiction Nerds
Okay, so this is not my wheelhouse. It's not that I don't like nonfiction, I just prefer to read such books on paper. This allows me to annotate and take notes to ensure my comprehension. That said, there are a few nonfiction audiobooks that I've enjoyed immensely. For more, check out 50 of the Best Nonfiction Audiobooks.
---
There you have it! Hopefully, you've discovered your next favorite read. Be sure to explore free audiobooks online. For more great audiobook recommendations, check out our audiobook archives.