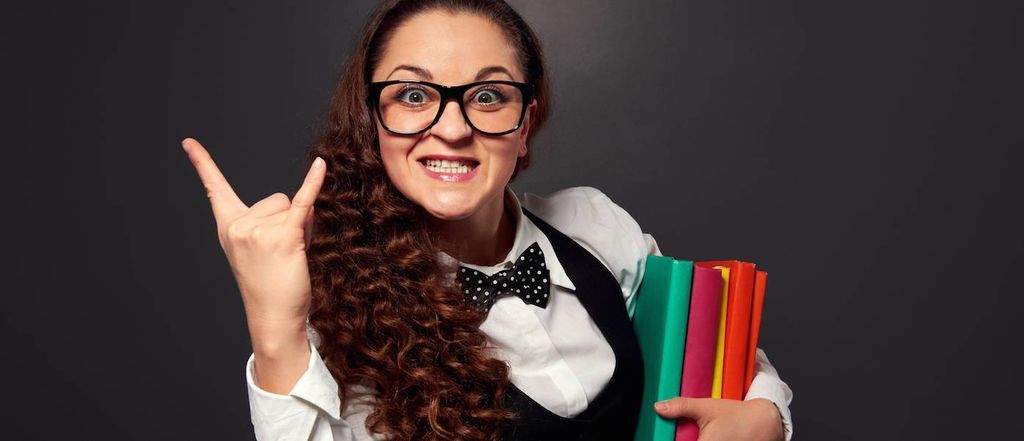 Lists
Books That Kill: What to Read After Watching The Dirt
This content contains affiliate links. When you buy through these links, we may earn an affiliate commission.
I know I can't be the only one who has become obsessed with Mötley Crüe after watching The Dirt on Netflix. What's not to love? It's the '80s. Douglas Booth plays Nikki Sixx (hnnggg), Machine Gun Kelly plays Tommy Lee, Daniel Webber plays Vince Neil, and Iwan Rheon plays Mick Mars. It's perfect. Full of debauchery and so, so much sex, drugs, and rock 'n' roll.
No, I didn't watch it three times in one week. That's ridiculous that you would even accuse me of such a thing. Okay, fine, I watched it three times in one week, the third time ending with my partner walking in the door and shrieking "No! Not again!" And then I watched it a fourth time a few weeks later because I was having withdrawals.
To wean myself off of the movie, I (of course) had to pick up some books on the subject. Enjoy this delightfully debaucherous list of books that kill (heh, get it? Looks That Kill, books that kill… I'll see myself out) to read after watching The Dirt.
Oh, trigger warning: There are gross amounts of sexism, drug abuse, violence, and overall bad decision-making in the movie and all the books I'm recommending. Everything is extremely explicit. Also, this music genre is pretty white and male. Except for Slash.
Every story has multiple sides, and the story of Mötley Crüe has four sides. Each member (and various record label reps) wrote his side of the story, a chapter at a time, and it is gnarly. Nikki was full of rage, Tommy was a wild boy, Vince was horny, and Mick just wanted his chronic pain to go away. It's all laid bare in this book that inspired the movie—and if you thought the movie had a little too much debauchery, just you wait.
Three of the boys have also written their own books: Nikki's are The Heroine Diaries and This Is Gonna Hurt, Tommy's is Tommyland, and Vince's is Tattoos & Tequila. I haven't gotten to these yet, but I'm told that Tommy's book includes a chapter from the perspective of his dick. So, there's that.
Slash by Slash, with Anthony Bozza
The tagline really sums it all up perfectly: "It seems excessive…but that doesn't mean it didn't happen."
Guns N' Roses followed Mötley Crüe on the Sunset Strip, they toured together, and Slash was even in the room when Nikki overdosed and was dead for a few minutes. But this is Slash's story, of all the guts and glory and near-death experiences in the late '80s, followed by sobering up and starting a family in the '90s.
In It's So Easy, Duff McKagan writes openly and honestly about his alcohol addiction and his dances with death. He writes about how he got clean, joined a Dojo, and overcame it all. It's a page-turner of a memoir told with the wisdom of hindsight, and, honestly, it's one of my favorite books I've ever read. Duff doesn't back down or make excuses for the bad choices he made. He just makes peace and moves forward.
What about the women?
The above books are very misogynistic. Like, misogyny doesn't even come close to describing how women are treated by these rascals. So let's cleanse our palettes with some cool, feminist badasses.
In 1975, Lita Ford joined The Runaways—the first all-female band. Can I get a hell yeah? She was the most badass among a field dominated by men with big hair and messy makeup. Lita is the real deal and her memoir is raw.
At 16, Pamela Des Barres hit the road to hook up with some rockstars. Drama ensues.
No, really; she had affairs with the best of the best (Mick Jagger, Jimmy Page, Jim Morrison) went on the road with Led Zeppelin, and turned down a date with Elvis Presley. It's a big, long, messy whirlwind of rock in the '60s and '70s.
A supermodel and wife of a rock 'n' roll musician, Susan Holmes McKagan has lived through much of the madness. In The Velvet Rose, her first novel, she writes about Scarlet, a model living in New York City in the '90s who dates the singer from an up-and-coming band, The Westies. What follows is her messy days of dating a rock star, partying every day, and also furthering her fashion career. It's a fun page-turner about sex, drugs, and rock 'n' roll… and fancy clothes.
via GIPHY
Keep calm and rock on, friends. If you need even more books about rock in your life, might I recommend
7 Books for Those Born to Rock
,
100 Must-Read Musician Memoirs and Biographies
, and
15 Head-Banging Heavy Metal Novels
.