Lists
100 Must-Read Musician Memoirs and Biographies
This content contains affiliate links. When you buy through these links, we may earn an affiliate commission.
We're giving away a brand-new, top-of-the-line Kindle Voyage. Go here to enter for a chance to win, or just click on the image below.

---
One of the best ways to get into a new (old) band or musician is to find their memoirs and biographies. Immerse yourself in the creation of these gifted humans, stare googly-eyed at the photos printed on glossy pages in the middle of the book, and then jam out to their music. It's all a win.
At least, that's how I ended up obsessed with Guns N' Roses. And The Doors. And Motley Crue. And Aerosmith. And, in the future, many more that I'm holding on to for just the right moment.
Here are 100 musician memoirs and biographies, sorted by the music's genre (loosely defined), to get you rockin' and rollin' and movin' and groovin'.
Country/Folk
My Cross to Bear by Gregg Allman
Bound for Glory by Woody Guthrie
Rat Girl by Kristin Hersh
Love, Janis by Laura Joplin
Loretta Lynn: Coal Miner's Daughter by Loretta Lynn, George Vecsey
Shakey: Neil Young's Biography by Jimmy McDonough
Reba: My Story by Reba McEntire, Tom Carter
It's a Long Story: My Life by Willie Nelson
Lynyrd Skynyrd: Remembering the Free Birds of Southern Rock by Gene Odom, Frank Dorman
Simple Dreams: A Musical Memoir by Linda Ronstadt
Hip Hop
The 50th Law by 50 Cent, Robert Greene
Sentences: The Life of MF Grimm by Percy Carey, Ronald Wimberly
Fight the Power: Rap, Race, and Reality by Chuck D, Yusuf Jah
The Way I Am by Eminem
Ice: A Memoir of Gangster Life and Redemption-from South Central to Hollywood by Ice-T, Douglas Century
Unashamed by Lecrae Moore
The Tao of Wu by The RZA
The Rose That Grew From Concrete by Tupac Shakur
How to Ruin Everything: Essays by George Watsky
Gone 'Til November by Lil Wayne
Jazz
The Good Life by Tony Bennett
The Godfather of Soul: An Autobiography by James Brown
Kansas City Lightning: The Rise and Times of Charlie Parker by Stanley Crouch
Miles: The Autobiography by Miles Davis
Can't Be Satisfied: The Life and Times of Muddy Waters by Robert Gordon
Blues All Around Me: The Autobiography of B.B. King by B.B. King, David Ritz
John Coltrane: His Life and Music by Lewis Porter
Jazz Cleopatra: Josephine Baker in Her Time by Phyllis Rose
Now and Then… by Gil Scott-Heron
Pops: A Life of Louis Armstrong by Terry Teachout
Pop/Punk/Reggae/Ska
Catch a Fire: The Autobiography by Melanie B.
Black By Design: A 2-Tone Memoir by Pauline Black
Passion Is a Fashion: The Real Story of the Clash by Pat Gilbert
Tranny: Confessions of Punk Rock's Most Infamous Anarchist Sellout by Laura Jane Grace
If Only by Geri Halliwell
Herbie Hancock: Possibilities by Herbie Hancock, Lisa Dickey
Reckless: My Life as a Pretender by Chrissie Hynde
Rotten: No Irish, No Blacks, No Dogs by John Lydon
I'll Never Write My Memoirs by Grace Jones, Paul Morley
A Natural Woman: A Memoir by Carole King
Army of She: Icelandic, Iconoclastic, Irrepressible Björk by Evelyn McDonnell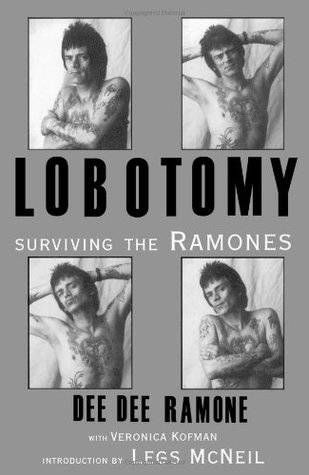 Lobotomy: Surviving the Ramones by Dee Dee Ramone
Get in the Van: On the Road With Black Flag by Henry Rollins
Be My Baby: How I Survived Mascara, Miniskirts, and Madness, or My
Life As a Fabulous Ronette by Ronnie Spector, Vince Waldron
Rod: The Autobiography by Rod Stewart
Diana Ross: A Biography by J. Randy Taraborrelli
In the Pleasure Groove: Love, Death, and Duran Duran by Nigel John Taylor
I, Tina by Tina Turner, Kurt Loder
Catch a Fire: The Life of Bob Marley by Timothy White
Pharrell: Places and Spaces I've Been by Pharrell Williams
Rock 'n' Roll
Clothes, Clothes, Clothes. Music, Music, Music. Boys, Boys, Boys. by Viv Albertine
Between a Heart and a Rock Place: A Memoir by Pat Benatar
Chuck Berry: The Autobiography by Chuck Berry
Moonage Daydream: The Life & Times of Ziggy Stardust by David Bowie
Hunger Makes Me a Modern Girl by Carrie Brownstein
Lips Unsealed: A Memoir by Belinda Carlisle
Cash by Johnny Cash
Clapton: The Autobiography by Eric Clapton
Journals by Kurt Cobain
Not Dead Yet by Phil Collins
Unfaithful Music & Disappearing Ink by Elvis Costello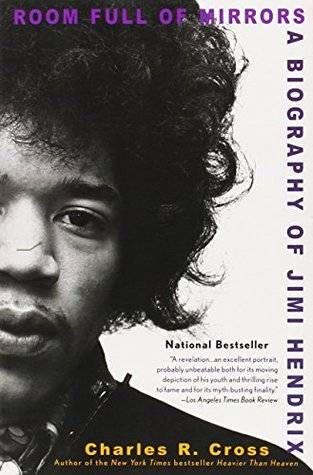 Room Full of Mirrors: A Biography of Jimi Hendrix by Charles R. Cross
Neon Angel by Cherie Currie
Touching from a Distance: Ian Curtis and Joy Division by Deborah Curtis
Hammer of the Gods by Stephen Davis
Things The Grandchildren Should Know by Mark Oliver Everett
Fleetwood: My Life and Adventures in Fleetwood Mac by Mick Fleetwood, Stephen Davis
Girl in a Band by Kim Gordon
Last Train to Memphis: The Rise of Elvis Presley by Peter Guralnick
Diary of a Rock 'n' Roll Star by Ian Hunter
Dancing with Myself by Billy Idol
Mercury: An Intimate Biography of Freddie Mercury by Lesley-Ann Jones
Scar Tissue by Anthony Kiedis
White Line Fever by Lemmy Kilmister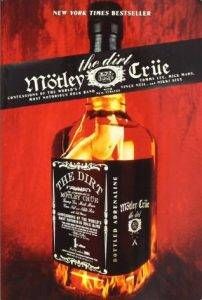 The Dirt: Confessions of the World's Most Notorious Rock Band by Tommy Lee
Searching for the Sound: My Life with the Grateful Dead by Phil Lesh
Dirty Blonde: The Diaries of Courtney Love by Courtney Love
The Long Hard Road Out of Hell by Marilyn Manson
Inside Out: A Personal History of Pink Floyd by Nick Mason, Philip Dodd
It's So Easy: And Other Lies by Duff McKagan
Autobiography by Morrissey
Joan Jett by Todd Oldham, Joan Jett
I Am Ozzy by Ozzy Osbourne
Rocks: My Life in and out of Aerosmith by Joe Perry
Elvis and Me by Priscilla Presley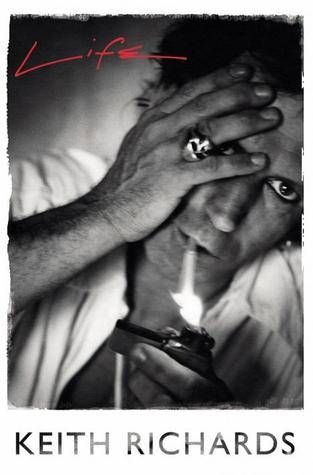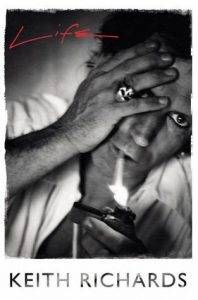 Life by Keith Richards
Crazy from the Heat by David Lee Roth
Bird Lives!: The High Life & Hard Times of Charlie (Yardbird) Parker by Ross Russell
Slash by Slash, Anthony Bozza
Somebody to Love?: A Rock-and-Roll Memoir by Grace Slick, Andrea Cagan
Just Kids by Patti Smith
Face the Music: A Life Exposed by Paul Stanley
Seven Deadly Sins: Settling the Argument Between Born Bad and Damaged Good by Corey Taylor
Who I Am by Pete Townshend
The Real Frank Zappa Book by Frank Zappa, Peter Occhiogrosso
Soul
Dream Boogie: The Triumph of Sam Cooke by Peter Guralnick
Lady Sings the Blues by Billie Holiday, William Dufty
Divided Soul: The Life of Marvin Gaye by David Ritz
Escaping the Delta: Robert Johnson and the Invention of the Blues by Elijah Wald
Hit Me, Fred: Recollections of a Sideman by Fred Wesley