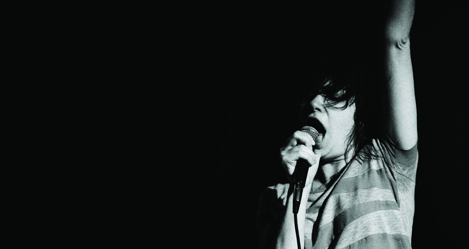 Lists
7 Books for Those Born to Rock
This content contains affiliate links. When you buy through these links, we may earn an affiliate commission.
Music is one of those things that even the best writers struggle to trap with sentences. Some melodies can bypass language and go straight for your heart, leaving scars or healing breakages in the space of a single song. But rock, rock has something else that can be written about. Heroes and villains, kings and queens, guttersnipes and tragedies. Here's a selection of some of the best books to read in the back of a Jack Daniels soaked tour bus, or, if that's not available, in your favorite reading spot with a classic album turned up to eleven.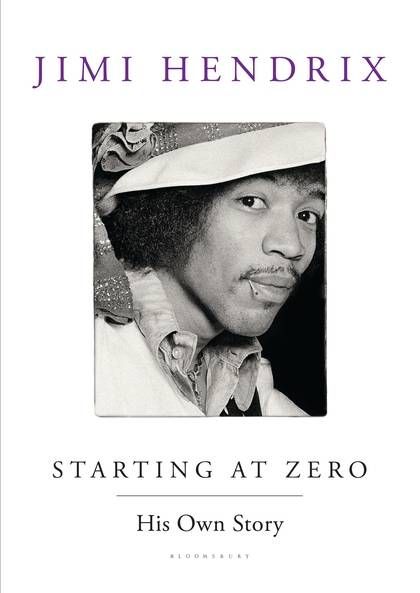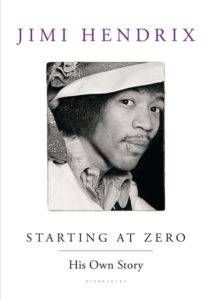 Starting At Zero: His Own Story by Jimi Hendrix

This uses Jimi's own words, scattered across interviews, lyrics, writings, poems and diaries, to tell his story. At times revealing, at times funny, at times heartbreaking, this is an incredible portal straight into the brain of an icon. The words you'll find here were curated by Alan Douglas and Peter Neal, friends of the star, and take us from schooldays to the creative magic behind the tracks that made him famous.
The Dirt by Motley Crue
One of the most famous rock memoirs ever written and with good reason, you will never look at Mexican food the same way again. Each member of the band shares their own version of crucial moments in the band's history, and they don't always match up. Knowledge of the band's back catalogue is in no way required to enjoy this book, but a high tolerance for bad behavior is.
Clothes, Clothes, Clothes. Music, Music, Music. Boys, Boys, Boys by Viv Albertine

This is one of those aces music memoirs that drags you in even if you can't hung a single tune. Albertine was the lead guitarist for punk band the Slits, dated Mick Jones of The Clash and was in a band with a pre Sex Pistols Sid Vicious. She's funny and brash and daring and this is vivid slice of British music history given a messy beating heart.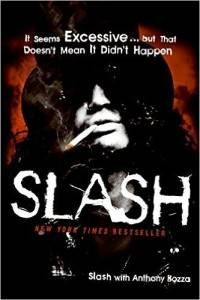 Slash by Slash and Anthony Bozza
Full disclosure: I once had a dream where it was my suggestion that Slash start wearing a top hat, and I've felt spiritually bonded with him ever since. Of all the accounts of the tempestuous life of Guns N' Roses this is the best, offering up all the details of the self-destruction that nearly killed the band – creatively and literally – with a self-awareness that only comes from having seen it all, done it all, and then having a bunch of time to think about it while you sober up.
Girl In A Band by Kim Gordon

A founder member of Sonic Youth, Gordon is so cool she could freeze the sun with a look. It would easy for her memoir to be a slightly aloof history of life on tour, but this is actually a very personal tale of what it is to be a woman in the world, first as a girl growing up in California, then as an artist, a mother, a wife.
Hunger Makes Me A Modern Girl by Carrie Brownstein
Younger hipsters will know Brownstein as half of the Portlandia comedy genius duo, but to those of us with smile lines and a memory of life before the internet she'll always be the feminist heart and soul of Sleater-Kinney. Now there could well be a generation that discovers her through this articulate and introspective take on her own life, messy as it sometimes is, and learns to love her for her sentences as much as her songs. If you're already a fan, this will only make it worse.
I Would Die 4 U: Why Prince Became an Icon by Toure
Whether Prince's death last year cracked open your heart or just made you marvel at the reaction of fans, this book offers answers and details that will fascinate you. It's less a memoir, more an investigation into just what made the man so magnetic, so legendary, beyond his ability to really rock an ensemble like no one before or since. Yes, the usual interviews with people that knew him are here, but so are discussions with biblical scholars and musical experts.
I, Tina by Tina Turner
I grew up think Tina Turner was just the lady who responsible for the Mad Max track on all my parents 80s compilation cassettes, but I soon saw the light and realized she was so much more, namely a kick ass rock queen. Trigger warnings for the most hideous piece of human shaped crap in the universe – her abusive husband Ike.