Lists
Books by Muslims to Support Instead of Reading American Heart
This content contains affiliate links. When you buy through these links, we may earn an affiliate commission.
Laura Moriarty's latest book, American Heart, has met with a lot of criticism from authors and readers alike on Twitter. The book's premise is an America where there are registries and detainment camps for Muslim-Americans. However, instead of using this setting to give an important voice to Muslim characters, American Heart focuses on an apathetic white protagonist who spends the course of the book learning that Muslim people are, in fact, human, and don't deserve to be detained. During a time where Muslim-Americans (and Muslims worldwide) are suffering due to intense discrimination and Islamophobia, this book is not only completely insensitive but seems to be exploiting a "timely" topic while simultaneously silencing Muslim voices.
Recently, the book received a starred review on Kirkus, which claimed it to be a "moving portrait of an American girl discovering her society in crisis, desperate to show a disillusioned immigrant the true spirit of America." While the book's portrayal of Muslim-Americans is disturbing enough, the Kirkus review's embrace of its white saviour narrative is disheartening. The continued misperception of Muslim-Americans as ignorant and incapable of understanding the "true spirit of America" without a plucky white volunteer is particularly jarring when the same country, and its mainly white leadership, detains and discriminates against people of Muslim faith.
Some readers might be interested in picking up American Heart, simply because it is being marketed as timely. There are countless reasons why you shouldn't, but the list definitely begins at Islamophobia and the erasure of Muslim voices. Instead of supporting a book that exploits Muslims, support Muslim authors by picking up one of these books:
Middle Grade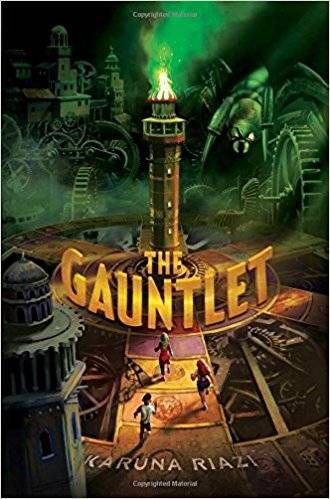 If you like middle-grade fiction, you can't go wrong with Karuna Riazi's The Gauntlet. Not only is she a fantastic writer, but her Twitter thread on Muslim authors to support is what inspired and motivated this post to start off with. Her novel The Gauntlet is a Jumanji-style adventure that is equal parts thrilling, clever, and heartwarming.
If you want something contemporary, Henna Khan's Amina's Voice, is a wonderful and warm read about a Pakistani-American girl trying to find her voice in the throes of two cultures.
Young Adult Contemporary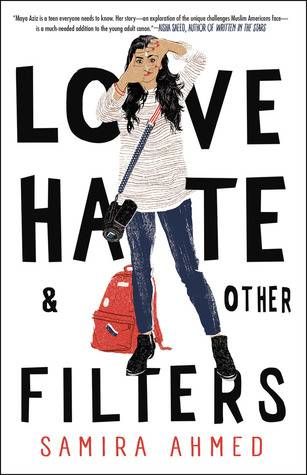 Samira Ahmed's brilliant debut Love, Hate, and Other Filters is not out until next year but the book is a fantastic exploration on how terror attacks and subsequent islamophobia can affect young Muslims. Or maybe you could pick up S. K. Ali's debut, Saints and Misfits, which considers many of the struggles that young, Muslim girls face in this day and age. Or perhaps Aisha Saeed's Written in the Stars, a novel about forced marriages, will be more your cup of tea.
Young Adult Speculative
Are you a fan of Speculative fiction? Then you should definitely pick up Tahereh Mafi's Shatter Me series, which is set in a dystopian world and features a protagonist who can hurt and kill people with a simple touch. Or maybe you should try Sabaa Tahir's fantasy An Ember in the Ashes series (the highly-anticipated third book in the series will be out next year). Or perhaps Renée Ahdieh The Wrath and the Dawn series, a fantasy re-telling of A Thousand and One Nights.
Women's Fiction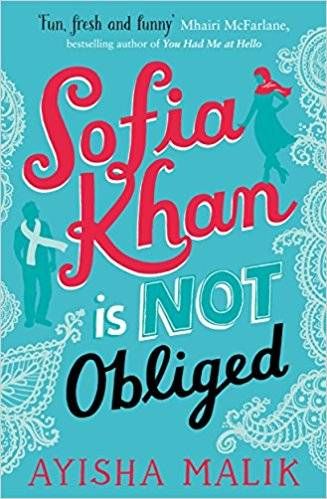 If you're a fan of women's fiction, you should definitely check out Ayisha Malik's Sofia Khan Is Not Obliged, which follows the journey of a Muslim woman's trials and tribulations in Muslim-dating.
Fantasy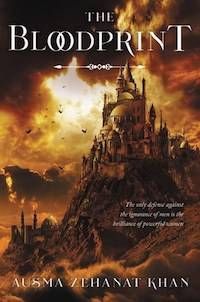 If you like adult fantasy, S. K. Chakraborty's The City of Brass is a must-read that tells a clever and intricate story full of djinns, magic, love, politics, and so much more. You also can't go wrong with Ausma Zehanat Khan's recently released The Bloodprint, which follows a group of women trying to overthrow a patriarchal power.
Comic Books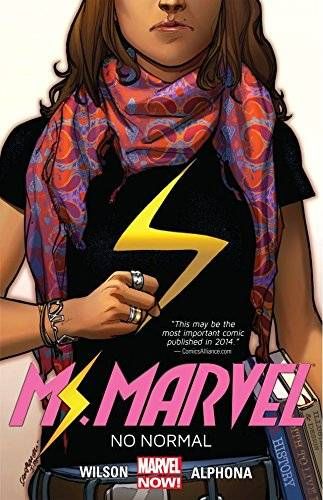 Are you a comic book fan? You need to read the amazing Ms. Marvel written by G. Willow Wilson. The comic focuses on Pakistani-American Kamala Khan as she battles super villains and (sometimes) social issues.
Non-Fiction
Maybe you're not into fiction at all? No worries! There are plenty of fantastic non-fiction books by Muslim authors that you can sink your teeth into. Muslim Girl is a brilliant, and often heartbreaking, memoir by Amani Al-Khatahtbeh, the creator of the website muslimgirl. Or maybe you'd like to read an essay collection? Well, you can support British hijabi women by supporting Cut From the Same Cloth, an essay collection that consists solely of British hijabis.
This is only the tip of the iceberg, and there are many, many more Muslim authors that you can choose to support instead of reading books like American Heart, which depend on exploiting Muslims whilst simultaneously erasing our humanity.