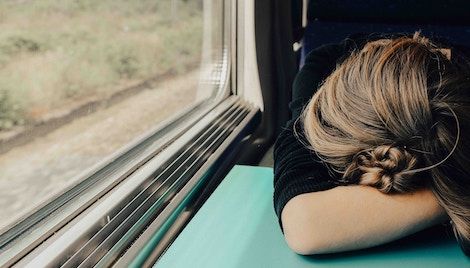 Lists
10 Books About Abusive Relationships
This content contains affiliate links. When you buy through these links, we may earn an affiliate commission.
Abuse in relationships comes in all shapes and forms—be it verbal, physical, emotional, psychological—and it's all equally harmful and debilitating. No matter your situation or how hopeless you may feel, please know that you are not alone, you do not deserve this, and there is help. Visit the National Domestic Violence website here or you can call the hotline at 1-800-799-7233.
This list of books about abusive relationships is a collection of both fiction and nonfiction books that tackle an abusive relationship, if you're looking for memoirs specifically, this other list is also a good place to start. And once you've finished any of these and need a morale booster, check out this list of your favorite superheroes as popular musicals.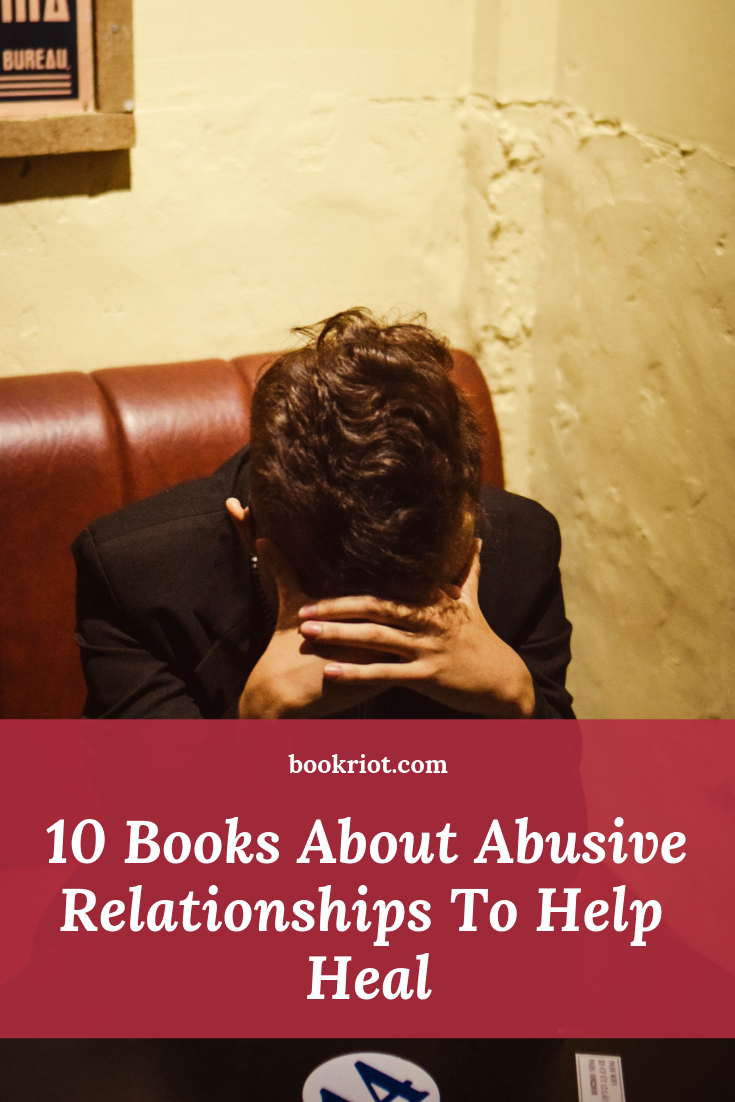 1. Starfish by Akemi Dawn Bowman
Kiko has always had a hard time with her identity due to the fact that she is half Japanese—she doesn't feel completely accepted by white society, yet doesn't feel ready to embrace her Japanese heritage. Her parents are divorced, leaving her and two brothers with their narcissistic mother. Her only reprieve is her art, and her dream of attending the Prism art school in New York City. After her dreams are dashed, she's left to pick up the pieces, as well as deal with the reappearance of her childhood best friend, Jamie.
Set in Bombay in 1921, Perveen Mistry is one of the first female lawyers in India and devoted her life to championing women's rights in her country. When the wealthy Omar Farid dies and leaves his fortune to his three widows, Perveen becomes suspicious when she sees that all three have signed over their inheritance to charity. As Perveen investigates and gets to know the secluded widows, she uncovers the dangerous truth.
In her first collection of poems, Lovelace offers inspiration and narratives of resilience as she tells the story of her life in three different parts labeled the princess, the damsel, and the queen, as well as a section where she speaks directly to the reader and society at large. Lovelace uses fairytale metaphors and beautiful language to describe her experience with many types of abuse and how she lifted herself up.
Growing up, Lily witnessed her mother's abuse at the hands of her father and promised herself that she'd be smarter and stronger. So when Lily begins dating neurosurgeon (and total babe) Ryle Kincaid, she's thrilled when it all feels like a fairytale. Their relationship and eventual marriage is tested however, when the one situation Lily vowed to never find herself in happens.
5. Queenie by Candice Carty-Williams
Our main gal, Queenie, is a British Jamaican woman living in London. She feels caught between her two cultures and often suffers ridicule from peers. After a messy break up, Queenie seeks comfort amongst the wrong crowd, who shatter her self-esteem and force her to ask herself some hard questions about what she deserves.
The book alternates between present day and the childhood of June, a mixed race child now growing up in a white family. She suffers psychological and physical abuse from her vindictive stepmother and her stepsister, who acts as accomplice, while her biological father remains none the wiser. Desperate for a respite, she finds a friend in Blister and his family.
Appleton tells her story of what happened when she impulsively left everything to live in Thailand. She unpacks what caused her to leave abruptly, how relationships within her family affected how she was raised, how she felt suffocated in a small town, and what happened one night in Bangkok that changed her entire life.
8. Heart Berries by Terese Marie Mailhot
Terese grew up with a fairly traumatizing childhood on the Seabird Island Indian Reservation. Now an adult, she is facing a dual diagnosis of bipolar disorder and post-traumatic stress disorder. As she enters therapy, she is given a notebook and told to start writing, thus, this memoir was born.
Sometimes your abuser isn't a personal, intimate connection. Sometimes it's a professional one. Warama flees Kenya for the United States in the hopes of finding a better life, one where she has a voice and women are respected. Instead she experiences physical and emotional abuse at the hands of an employer.
Recovery from an abusive relationship can be a long road and an incredibly hard one, at that. When it comes to self-worth and accepting yourself, Bréne Brown is the expert. This book is more than your average self-help book and is the result of research and psychological evidence by Dr. Brown all about learning to love yourself again.