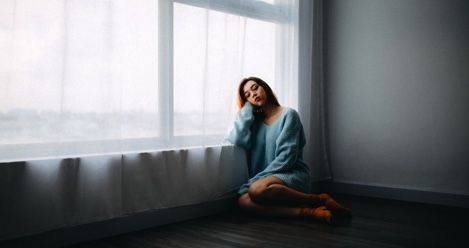 This list of memoirs about recovering from trauma is sponsored by Inspirational Books Publishing.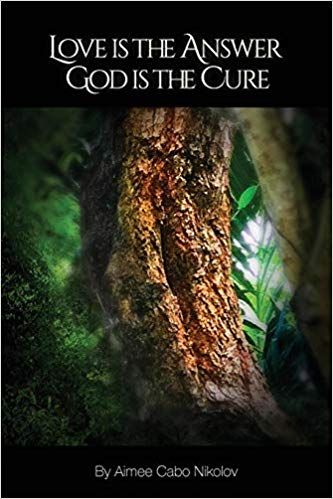 The true story of Aimee Cabo, whose sexual abuse case against her stepfather, which the media named "The Case from Hell," pitted she and her sister against her parents who denied all culpability. As she battled the court, poverty, abuse, and addiction, Aimee always turned to love and to God. This is the story of a woman who had all the odds against her and how she persevered to find true love and form a family that could withstand anything.
---
Recovery from any trauma, be it physical, emotional, psychological, or anything in between, can be a long and arduous process. It looks different for everyone, but all are equally inspirational. These memoirs take the reader through unimaginable experiences and how the author found acceptance and peace.
Content warnings apply to all of these books; the main subject matter can be found in parentheses under each description.
I Know Why the Caged Bird Sings by Maya Angelou
We know Maya Angelou as one of the world's most renown poets and civil rights activists. In her first of seven autobiographies, Angelou (then Marguerite Johnson) chronicles her childhood up to age 17, including her rape at eight years old and the oppression she faced because of the color of her skin. Her entire collected works express how her inner strength, tenacity, and love of books helped her to overcome her trauma.
(CW: childhood rape, racism)
Lost Boy by Brent W. Jeffs
The nephew of the now imprisoned leader of the Fundamentalist Church of Jesus Christ of Latter-day Saints (FLDS), Warren Jeffs, Brent was the first member to file a sexual abuse lawsuit against his uncle. As a member of FLDS and a polygamous family, Brent suffered sexual and emotional abuse at the hands of his relatives. Brent writes about his life as a "lost boy," or someone who has left FLDS, and how he ultimately finds himself.
(CW: childhood sexual and emotional abuse, religious cult)
That Mean Old Yesterday by Stacey Patton
When Stacey is placed with a permanent family, she couldn't imagine that anything could be worse than the foster system. Over the course of her childhood, she endures physical, verbal, and emotional abuse at the hands of her adoptive mother, while her adoptive father turned a blind eye. While weaving in African American history within, Patton grows up to become an inspiration and award-winning journalist.
(CW: childhood abuse)
Boy Erased: A Memoir by Garrard Conley
When Garrard is outed as gay at 19, he is given an ultimatum by his small-town Arkansas Baptist pastor father: begin conversion therapy or lose his friends and family. Conley is enrolled in Love in Action and in his memoir he recounts the emotional harm inflicted on him, and his journey to acceptance.
(CW: conversion therapy)
Desert Flower by Waris Dirie
Dirie's memoir recounts her trauma stemming from the tradition of female genital mutilation that she was subjected to as a child. Now an international fashion model and human rights ambassador to the United Nations, Waris's perseverance and courage shines through as she confronts the horrors of her past and hope for the future.
(CW: female genital mutilation)
Guantanamo Diary by Mohamedou Ould Slahi
Slahi was detained by the U.S. government in 2001 and ultimately sent to Guantanamo after a year of torment. A written account of his time within the prison walls, Guantanamo Diary is the first and only memoir from someone still in imprisonment at Guantanamo. Since arriving, Slahi has been subjected to countless forms of torture in an attempt to get him to admit to his crimes.
(CW: physical, sexual, emotional abuse)
Sickened: The Memoir of a Munchausen by Proxy Childhood by Julie Gregory
Beginning in early childhood, Julie was continually subjected to operations, medications, and other unnecessary medical services by her mother. A survivor of Munchausen by proxy (MBP), a form of child abuse where the parent invents or induces physical symptoms in their child to gain attention. Now an adult, Julie looks at the potential reasoning behind her mother's behavior and mental instability, as well as how she broke free from her mother's hold.
(CW: childhood abuse, Munchausen by proxy)
A Long Way Gone: Memoirs of a Boy Soldier by Ishmael Beah
At the age of thirteen, Beah was taken by the Sierra Leone army and became a soldier. He and the other child soldier were consistently emotionally manipulated, leading them to become cold-blooded murderers before their eighteenth birthday, as well as drug abuse. During his rehabilitation, Beah was forced to face his demons and the fact that he was capable of such violence.
(CW: emotional abuse, drug abuse, war)
A Child Called "It" by Dave Pelzer
During childhood, Pelzer suffered severe physical and emotional torture at the hands of his mother, who was living with alcoholism and mental instability. Pelzer was often forced to partake in "games" that nearly cost him his life. What kept him alive is his dream of one day being a part of a loving family and being recognized as a person and not an "It." Pelzer ultimately had the bravery to speak up at school and was taken into foster care.
(CW: childhood abuse)