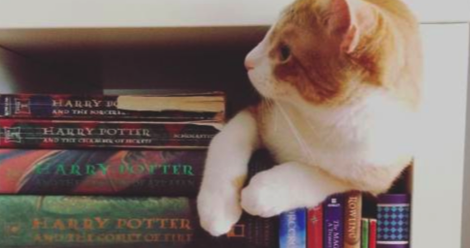 Lists
Introduction to Booklr: Bookish Tumblrs to Follow
I thought I outgrew Tumblr, but lately I need a social platform that's all pretty pictures and strangers. I need an escape from reality. In comes bookish Tumblr, or Booklr! It's like bookstagram, but on Tumblr. Get it? There are so many out there, so here are some tip-top bookish Tumblrs to follow.
~*~*bookish aesthetic~*~*~ is so in vogue, and I'm in love with it all. These are only a few of my favorites. Be sure to peep the tags on Tumblr (booklr, bookish, book photography) to find even more pretty book pictures.
https://catharticbooks.tumblr.com/post/169634640236/cozy-reading#notes
https://desiareads.tumblr.com/post/150417535265
https://theravengirldiaries.tumblr.com/post/170231808252/bookworm-meets-the-outside-world
https://robinuineken.tumblr.com/post/162664410237/from-anastasia-neophytou-on-pinterest
https://romireads.tumblr.com/post/170222129843/200-pages-left-in-wuthering-heights-and-i-think
If you need even more booklr in your life, get over to the best Tumblrs for bookish types, must-follow Tumblrs for YA fans, and 25 more bookish Tumblrs. Happy tumbling!