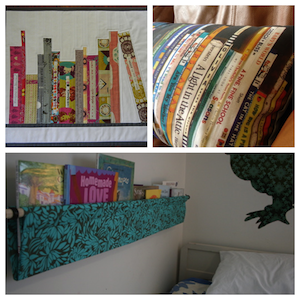 Crafting
4 Bookish Sewing Projects for Beginners
Maybe you've noticed that a lot of the folks here at the Riot are pretty crafty. We like to make things. We knit, we stitch, and we embroider. One thing that we haven't really talked about a whole lot, though, is sewing.
I am a master when it comes to planning sewing projects, but I'm only intermediate when it comes to their execution (my mom would be quick to point out that I'm a low-intermediate). But I have hope! I've found a few small projects with a bookish bent that may just provide the inspiration I need to actually finish a project.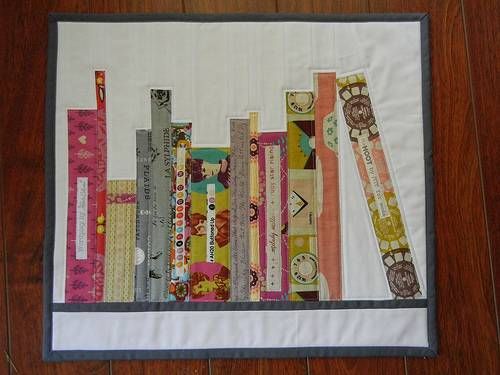 The great thing about this project is that it's easy enough for beginning quilters, it's easily customizable, and it's a scrap project. No purchasing of fabric is actually required, unless you're not a person with a secret fabric stash. Do such people exist?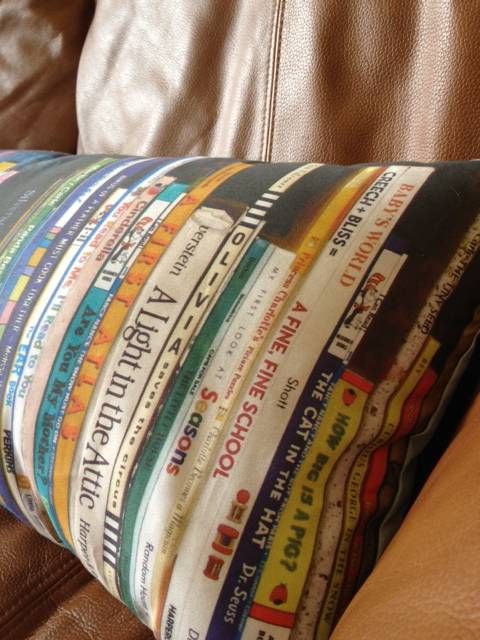 A pillow is a super easy project for a beginner. There's not a lot of cutting involved, and there are just four straight seams. No biggie. That means that there is no excuse for you not to take a picture of your bookshelf (you read that right!) and get it printed via Spoonflower for use on a pillow just like this one. DO IT.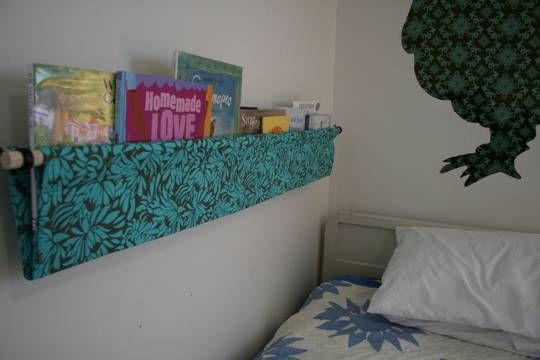 The book sling is something that was created (near as I can tell) as an easy way to store children's books, since we all know that bookshelves just don't cut it for the various shapes and sizes out there. And they are super awesome for that purpose. They're also handy for magazines around the house or for holding paperbacks in the bathroom (you know that you read in there – WE ALL DO). The most difficult part of this project is finding a double curtain rod bracket. Or is it?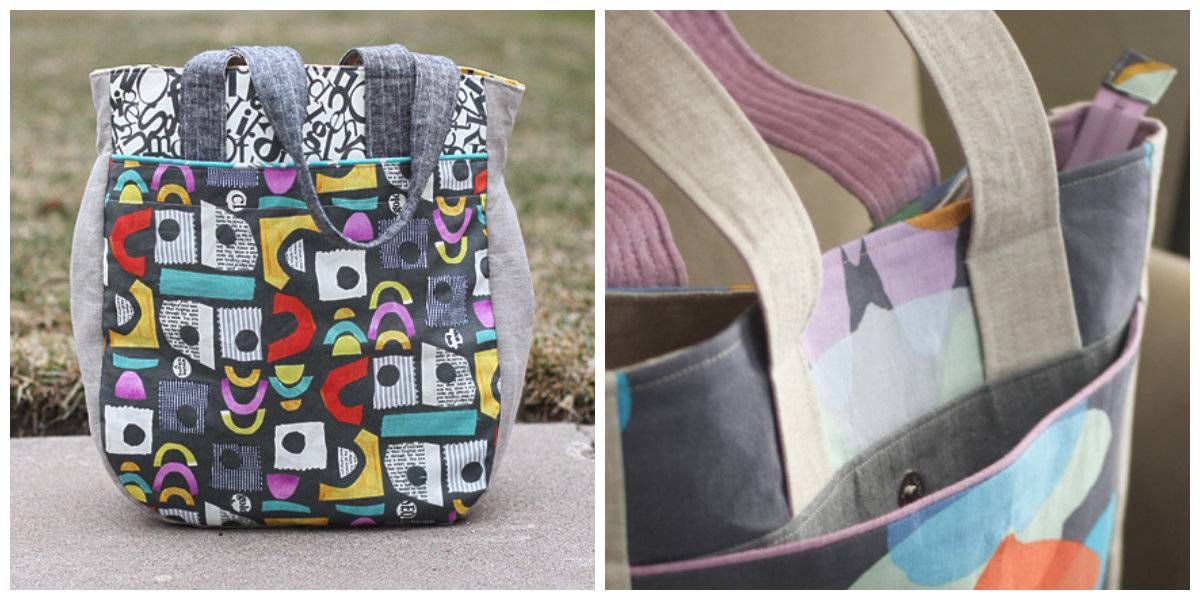 This project is a wee bit more complicated, but it's a nice one for carrying a book or reading device around with you. It's also one that makes a great gift. You have to buy the pattern ($8), but it's worth it. Pluses include the recessed zipper and the front pocket. It's just too perfect!
Have you embarked on any cool bookish sewing projects? Tell us about them. We're all ears.