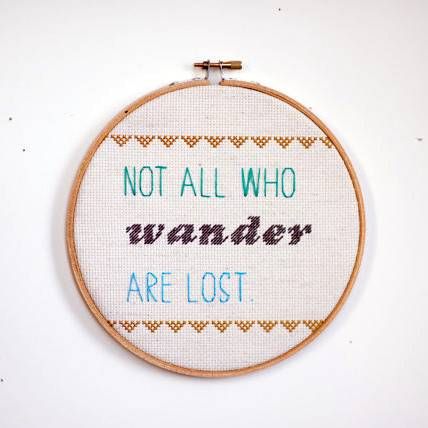 Crafting
12 Badass Embroidered Bookish Quotes
Book Riot is one of my favorite places on earth because it lets me shamelessly combine my three best-loved things: books, crafts, and badassery. Lately those obsessions have taken me into an Etsy black hole of embroidery, and I'm happy to have brought back these 12 bookish quotes for you.
They say save the best for last, but I am saving the best for first. This unspeakably lovely patronus quote between Dumbledore & Snape is the creation of Jessy Ellenberger of Making Jiggy in Oakland, CA:
There are a few versions of this awesome Lord of the Rings quote floating around on Etsy, but I love this one by Alexia of Ruggles Made in Austin, TX, best because HIPSTER TRIANGLES: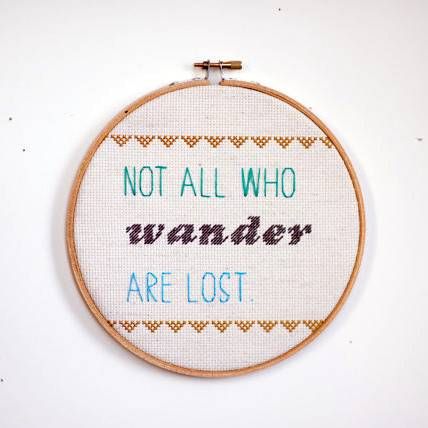 This Sylvia Plath quote will never not make my heart skip a beat. Preach, Sylvia. By Sarah Hennessey of Sometimes I Swirl in St. Louis, MO: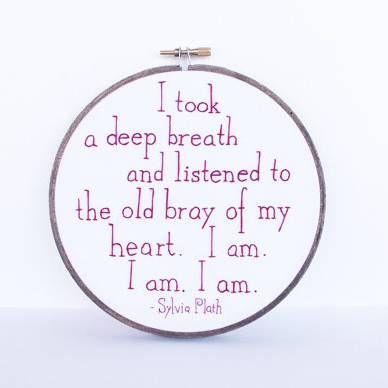 And now, in the true badass category, Yasemin of Stitch You Up in Melbourne, Australia, brings us this creeptastic It quote by Stephen King. With a red balloon! Would complement any nursery: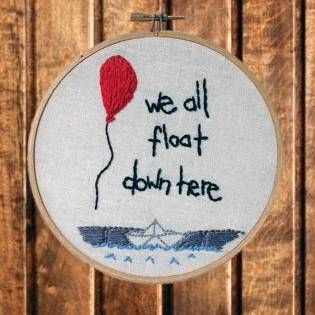 For anything — and I mean ANYTHING — crafty you can think of, I guarantee someone has put a Mr. Darcy spin on it. This swoonworthy quote is by Jessica Pambianco of Lady Jane Longstitches in Willow Grove, PA:
Top two reasons this embroidery hoop is badass: 1) LANNISTERS, 2) the shop name is It's Brittany Stitch. Brittany's Etsy shop is based in Vancouver: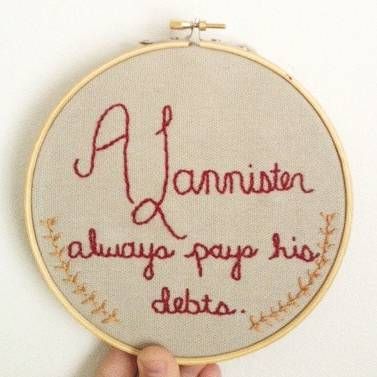 If creepy clowns aren't your thing, maybe this charming Dr. Seuss quote by Shawne Bennett of Embroider Wee in Waterdown, Ontario, will be a little more your speed: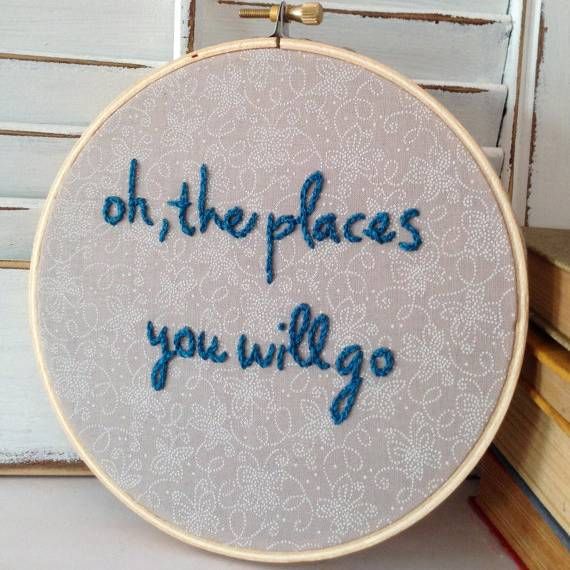 This quote from The Perks of Being a Wallflower will always manage to make me feel 16 and wide-eyed. By Liesi Cross of Too Crewel in Grand Rapids, MI: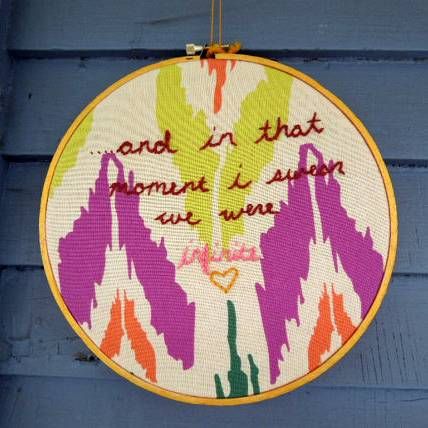 This one kind of speaks for itself. Although I would equally love an embroidered Rodent of Unusual Size (hint hint). Isn't that basically just a capybara? Anyway, this The Princess Bride quote comes to us from Mandy of Moxiedoll in Chicago:
Poetry! This awesome Emerson quote is by Kristi Michelle of Makenzi & Madilyn Sew in Fort Myers, FL: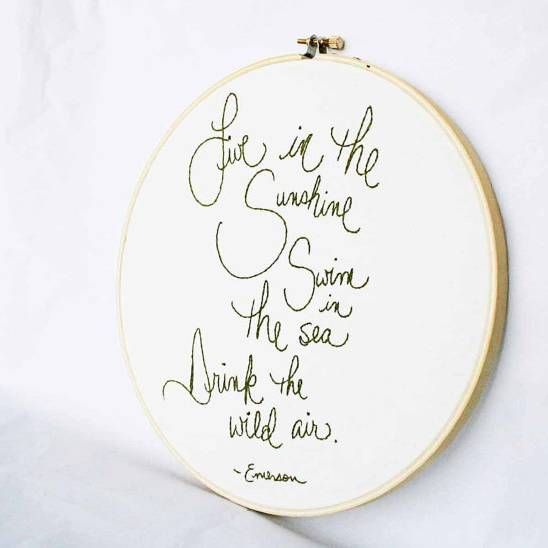 I love Herman Melville's darkly funny spoof on Wall Street. You might recognize this quote made famous by Crispin Glover in the movie version of Bartleby the Scrivener. Created by Azarah Eells of Eliza Moonbeam Vintage in Chicago: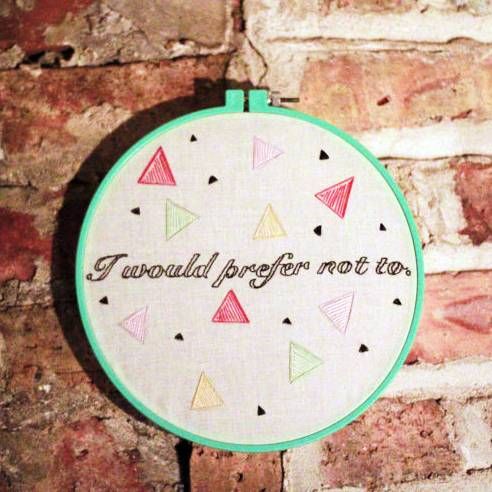 And we're going out with a bang with these two wonderful Where the Wild Things Are quotes by Jessy Ellenberger of Making Jiggy in Oakland, CA! They're sold separately, or you can buy them as a set. Get the set obviously: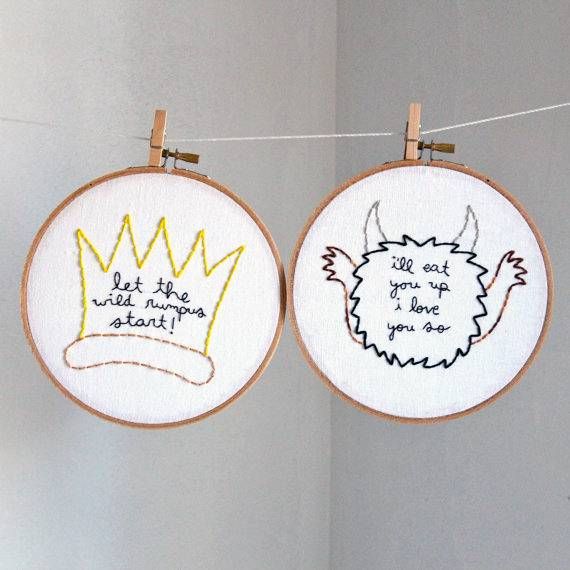 _________________________
Sign up for our newsletter to have the best of Book Riot delivered straight to your inbox every week. No spam. We promise.
To keep up with Book Riot on a daily basis, follow us on Twitter, like us on Facebook, , and subscribe to the Book Riot podcast in iTunes or via RSS. So much bookish goodness–all day, every day.