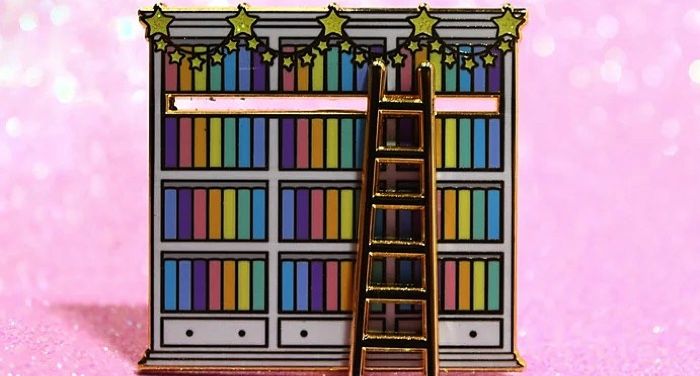 Book Fetish
Bookish Goods That You Don't Have To Worry About Fitting Your Body
This content contains affiliate links. When you buy through these links, we may earn an affiliate commission.
Being bookish is definitely not a matter of whether or not you read. The thing I've noticed the most since returning to the book world as an adult is that it is a lifestyle. BookTok and Bookstagram help spread the lingo and solidify the inside jokes about our TBR piles. We can comment on each other's Goodreads feeds and share our thoughts on our latest read with the world. And there is an entire industry devoted to creating bookish swag we can use to advertise that we are Bookish with a capital B.
But there is a wrench thrown into the mix, and that is accessibility. While there are hundreds of witty T-shirts and cozy hoodies with clever quips about the bookish life, it is infrequent that the sizing is clear or goes past a 3X, if it even inches past XL. So many times I've wanted to purchase a sweatshirt that is pictured on a slim figure, hems dangling tantalizingly past their fingertips. Then I see the little note "size up for a roomy fit." Then I realize that I cannot risk this. Even if they offer what I consider my size, I don't know how the fabric will sit or how much I can trust issues of shrinkage. Let's be clear: the clothes are never pictured on someone who looks like me.
Finding plus-sized bookish clothes in fits cut for fat people is not impossible. Torrid is reliable for clothes featuring pop culture franchises, including some book series. However, sometimes I just want to poke around on Etsy and buy something that makes me chuckle without scouring reviews for fit tips or researching a return policy. Enter my list of bookish goods that don't have to fit.
Hopefully, you've found some items that pique your interest. You have every right to demand cute bookish clothing in sizes that fit and flatter. However, if you're tired of fighting and just want a pick-me-up, these items will fit the bill!