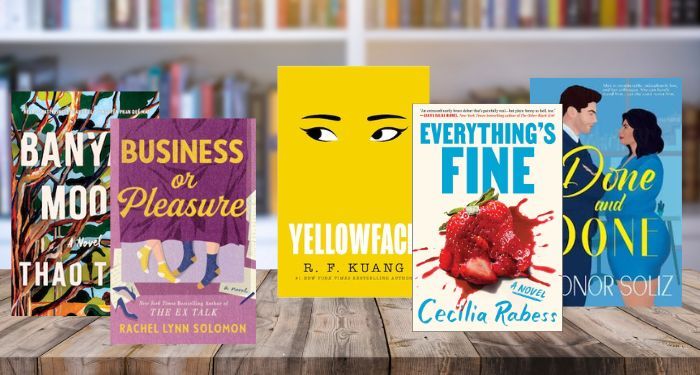 Lists
12 Book Club Picks Of July 2023
This content contains affiliate links. When you buy through these links, we may earn an affiliate commission.
Summer is in full swing — in some parts dangerously so — and if you need a break from the heat/terrible air quality but want to feel connected to others, may I suggest a book club? All but one of the below book clubs are virtual and they offer the flexibility of participating as little or as much as you'd like, which is always a win-win. Plus, you can always just peruse this as a list to select your next read from and/or pile more books onto your to-be-read list.
This month we didn't have multiple book clubs pick the same book, ending that fun streak, but one book club did pick the book chosen twice last month, this month! A sign of a perfect book club choice? Yes, yes it is! (Spoiler: it's the bright yellow one!)
Once again we did have a month with great picks for all reading tastes! If you're looking for nonfiction and memoir you have different options. There are two romance books, one for a Latine romance book club pick and one for a Jewish book club pick. A sci-fi that recently made waves on Twitter, just before Twitter really started imploding (talk about timing!). A contemporary that flips the romance genre question of "will they" into "should they," along with a humorous contemporary summer read. Thriller fans have a book, literary fans have two options, and there's a popular contemporary that reads like a literary thriller. Enjoy all the great choices!
---
And if you're curious what book clubs have previously picked, here's a roundup for March, April, May, and June 2023.