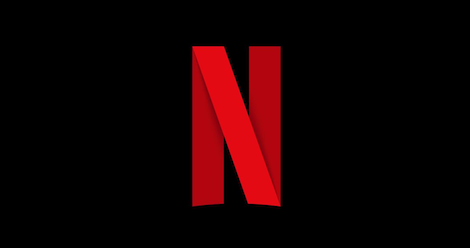 Lists
45 Great Book Adaptations You Can Watch on Netflix Right Now
This content contains affiliate links. When you buy through these links, we may earn an affiliate commission.
Netflix and chill with these certified fresh (according to Rotten Tomatoes) book-to-film adaptations.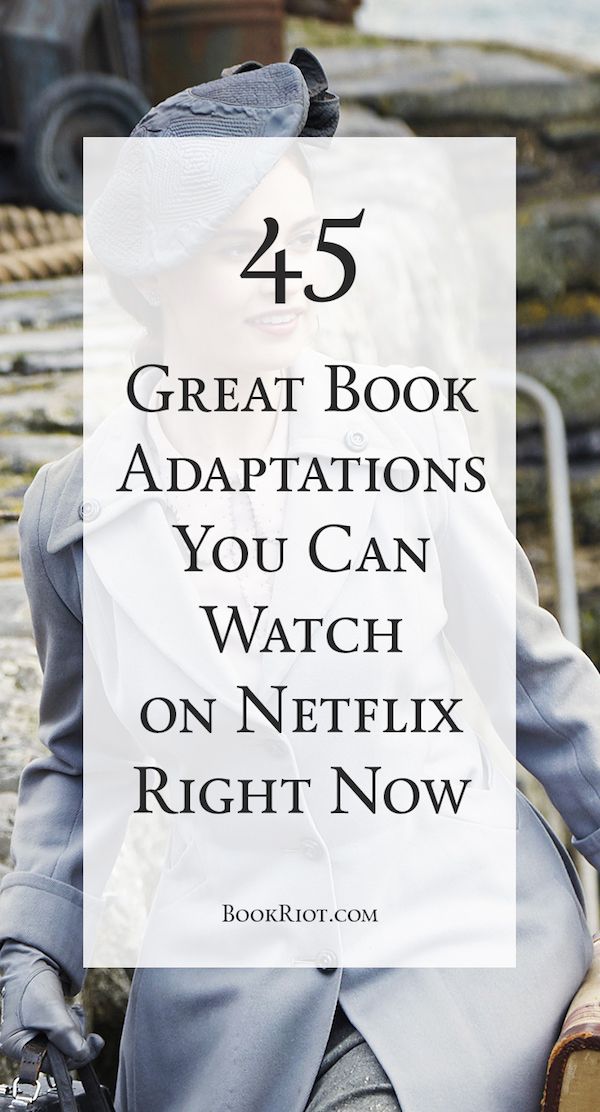 Movies
The Guernsey Literary and Potato Peel Pie Society (2018)
Five years after the end of World War II, a young London-based writer travels to the Island of Guernsey to interview residents for a book she plans to write about their experiences during the war. Once there, she learns about the Guernsey Literary and Potato Peel Pie Society and the harrowing trials its members went through during the war.
Based On: The Guernsey Literary and Potato Peel Pie Society by Mary Ann Shaffer & Annie Barrows
Starring: Lily James, Matthew Goode, Jessica Brown Findlay, Tom Courtenay, Michael Huisman, Glen Powell, Katherine Parkinson, Penelope Wilton
---
Secretariat (2010)
Penny Chenery Tweedy and her associates guide her long-shot stallion to set the still-unbeaten world record for winning the Triple Crown in 1973.
Based On: Secretariat by William Nack
Starring: Diane Lane, John Malkovich, Dylan Walsh, Margo Martindale, Nelson Ellis
---
Room (2015)
A woman who has been held captive in a tiny garden shed for seven years raises her five-year-old son, Jack, who was born in captivity.
Based On: Room by Emma Donoghue
Starring: Brie Larson, Jacob Temblay
---
The Reader (2008)
In 1958 Germany, a teenage boy named Michael Berg has an affair with an older woman named Hanna Schmitz, who then mysteriously disappears. Decades later, Michael, now a lawyer, encounters Hanna in court. She is on trial for war crimes committed when she was a guard at a Nazi concentration camp.
Based On: The Reader by Bernhard Schlink, translated by Carol Brown Janeway
Starring: Kate Winslet, Ralph Fiennes, David Kross
---
Revolutionary Road (2008)
April and Frank Wheeler's troubled marriage crumbles under the social constraints of their mid-1950s suburban existence.
Based On: Revolutionary Road by Richard Yates
Starring: Kate Winslet, Leonardo DiCaprio, Michael Shannon, Kathy Bates, Kathryn Hahn, David Harbour
---
Into the Wild (2007)
After graduating from Emory University in the early 1990s, ace student and athlete Christopher McCandless gives everything he owns to charity and hitchhikes to Alaska to live in the wilderness.
Based On: Into the Wild by Jon Krakauer
Starring: Emile Hirsch, Marcia Gay Harden, William Hurt, Jena Malone, Kristen Stewart, Vince Vaughn, Zach Galifianakis
---
To Kill a Mockingbird (1962)
Father, widower, and small-town lawyer Atticus Finch defends a black man accused of raping a white woman in 1932 Alabama. Meanwhile, his two children, Jem and Scout, become intrigued by their mysterious shut-in neighbor, Boo Radley.
Based On: To Kill a Mockingbird by Harper Lee
Starring: Gregory Peck, Mary Badham, Ruth White, Paul Fix, Brock Peters, Frank Overton, Robert Duvall
---
Suite Française (2014)
During the Nazi occupation of France, romance blossoms between a Lucile Angellier, a French woman, and Bruno von Falk, the German officer billeting in her home.
Based On: Suite Française by Irène Némirovsky, translated by Sandra Smith
Starring: Michelle Williams, Matthias Schoenaerts, Kristin Scott Thomas, Sam Riley, Margot Robbie, Ruth Wilson
---
The Imitation Game (2014)
British mathematical genius Alan Turing and a team of gifted mathematicians try to crack the German Enigma code to turn the tide of World War II. But when Alan is outed as a gay man, he is faced with imprisonment or chemical castration.
Based On: Alan Turing: The Enigma by Andrew Hodges
Starring: Benedict Cumberbatch, Keira Knightley, Matthew Goode, Charles Dance, Mark Strong, Allen Leech, Rory Kinnear
---
The Fundamentals of Caring (2016)
A retired writer named Ben takes a six-week course to become a caregiver, then takes a job caring for Trevor, an eighteen-year-old with muscular dystrophy. Ben takes Trevor on a road trip to see the world's deepest pit. Along the way, Trevor meets Dot, a kind girl he develops a crush on.
Based On: The Revised Fundamentals of Caregiving by Jonathan Evison
Starring: Paul Rudd, Craig Roberts, Selena Gomez, Alex Huff, Donna Biscoe, Julia Denton, Jennifer Ehle
---
Queen of Katwe (2016)
Phiona Mutesi, a ten-year-old Ugandan girl growing up in the slums of Katwe, learns to play chess and soon becomes a top player, competing in international competitions.
Based On: The Queen of Katwe by Tim Crothers
Starring: Madina Nalwanga, David Oyelowo, Lupita Nyong'o
---
Atonement (2007)
Thirteen-year-old Briony Tallis irrevocably changes the trajectory of multiple lives when she falsely accuses her sister's lover of raping a fifteen-year-old girl.
Based On: Atonement by Ian McEwan
Starring: James McAvoy, Keira Knightley, Saoirse Ronan, Romola Garai, Vanessa Redgrave, Benedict Cumberbatch, Juno Temple
---
The Duchess (2008)
Trapped in a loveless marriage to a cold, cruel man, Georgiana throws herself into hosting extravagant parties and has a torrid affair with Parliament member Charles Grey.
Based On: Georgiana: Duchess of Devonshire by Amanda Foreman
Starring: Keira Knightley, Ralph Fiennes, Hayley Atwell, Charlotte Rampling, Dominic Cooper
---
Mudbound (2017)
https://www.youtube.com/watch?v=xucHiOAa8Rs
Two families—one white, one black—battle racism and struggle to adjust to farm life in rural Mississippi after World War II.
Based On: Mudbound by Hillary Jordan
Starring: Carey Mulligan, Jason Clarke, Jason Mitchell, Garret Hedlund, Mary J. Blige
---
Rust and Bone (2012)
An amateur fighter and former whale trainer who lost both her legs in an on-the-job accident form a deep bond and begin to fall in love.
Based On: Rust and Bone by Craig Davidson
Starring: Marion Cotillard, Matthias Schoenaerts
---
Our Souls at Night (2017)
Longtime neighbors Addie Moore and Louis Waters have hardly spoken to each other the whole time they've lived side-by-side. But that changes when Addie reaches out and tries to make a connection, sparking a beautiful late-life romance.
Based On: Our Souls at Night by Kent Haruf
Starring: Jane Fonda, Robert Redford, Matthias Schoenaerts
---
Carol (2015)
A shopgirl and older woman whose marriage is falling apart have a forbidden affair that leaves both of them changed forever.
Based On: The Price of Salt by Patricia Highsmith
Starring: Cate Blanchett, Rooney Mara, Sarah Paulson, Jake Lacy, Kyle Chandler
---
Like Water for Chocolate (1992)
When tradition thwarts her plans to marry the man she loves, a young woman discovers that she has hidden culinary talents.
Based On: Like Water for Chocolate by Laura Esquivel
Starring: Marco Leonardi, Lumi Cavazos, Regina Torné, Mario Iván Martínez
---
Cold Mountain (2003)
During the final days of the Civil War, Inman, a wounded Confederate soldier, embarks on a dangerous journey back to Cold Mountain, North Carolina to reunite with his love, Ada. Meanwhile, Ada struggles to survive after her father dies, leaving her destitute.
Based On: Cold Mountain by Charles Frazier
Starring: Jude Law, Nicole Kidman, Renée Zellweger, Charlie Hunnam, Eileen Atkins, Brendan Gleeson, Philip Seymour Hoffman, Natalie Portman, Donald Sutherland
---
Out of Sight (1998)
Career bank robber Jack Foley and U.S. Marshal Karen Sisco share a steamy moment of mutual attraction while stowed away in a trunk during Foley's escape from a Florida prison. After the getaway, Sisco chases Foley and his pals to Detroit where they plan to steal a cache of uncut diamonds.
Based On: Out of Sight by Elmore Leonard
Starring: George Clooney, Jennifer Lopez, Don Cheadle, Steve Zahn, Ving Rhames
---
An Education (2009)
An uncommonly bright sixteen-year-old girl is seduced by a charming con man and receives an education in life, love, and sex.
Based On: An Education by Lynn Barber
Starring: Carey Mulligan, Peter Sarsgaard, Alfred Molina, Rosamund Pike, Dominic Cooper, Olivia Williams, Emma Thompson
---
Gerald's Game (2017)
Jessie Burlingame faces her demons and fights to survive when her husband dies suddenly during a sex game gone wrong, leaving her securely handcuffed to the bed in their remote lake house.
Based On: Gerald's Game by Stephen King
Starring: Carla Gugino, Bruce Greenwood, Carel Struycken
---
Tinker Tailor Soldier Spy (2011)
A high-stakes game of cat-and-mouse ensues when espionage master George Smiley is forced out of semi-retirement to uncover a Soviet mole operating within MI6.
Based On: Tinker, Tailor, Soldier, Spy by John le Carré
Starring: Gary Oldman, Colin Firth, Tom Hardy, John Hurt, Toby Jones, Mark Strong, Benedict Cumberbatch, Ciarán Hinds
---
Dead Poets Society (1989)
English teacher John Keating flouts the conventions of the conservative upper-crust Vermont boarding school where he teaches to inspire his students to read poetry with fresh eyes and hearts.
Based On: Dead Poets Society by N.H. Kleinbaum
Starring: Robin Williams, Robert Sean Leonard, Ethan Hawke, Josh Charles, Gale Hansen
---
Red Dragon (2002)
Will Graham, a retired FBI agent with a gift for understanding disturbed minds, tracks down a brutal serial killer known as "The Tooth Fairy" with the help of imprisoned forensic psychiatrist—and world's greatest human flesh cook—Dr. Hannibal Lecter.
Based On: Red Dragon by Thomas Harris
Starring: Anthony Hopkins, Edward Norton, Ralph Fiennes, Harvey Keitel, Emily Watson, Mary-Louise Parker, Philip Seymour Hoffman
---
Schindler's List (1993)
Oskar Schindler, a Sudeten German businessman and card-carrying member of the Nazi Party, risks everything to save the lives of 1,200 Jews during the Holocaust.
Based On: Schindler's List by Thomas Keneally
Starring: Liam Neeson, Ben Kingsley, Ralph Fiennes, Caroline Goodall, Embeth Davidtz
---
Jurassic Park (1993)
Billionaire philanthropist John Hammond and a team of genetic scientists have created a wildlife park full of cloned dinosaurs. When a power failure knocks out the park's security system, a small group of visitors there to preview the exhibits before opening day are faced with a hoard of toothy reptiles and one very pissed-off t-rex.
Based On: Jurassic Park by Michael Crichton
Starring: Sam Neill, Laura Dern, Jeff Goldblum, Ariana Richards, Richard Attenborough, Bob Peck, Martin Ferrero, BD Wong, Samuel L. Jackson
---
The Godfather (1972)
The aging Don of a New York crime family transfers power to his reluctant son with disastrous results.
Based On: The Godfather by Mario Puzo
Starring: Marlon Brando, Al Pacino, James Caan, Richard S. Castellano, Robert Duvall, Diane Keaton
---
The Lord of the Rings: The Fellowship of the Ring (2001)
A hodgepodge fellowship comprised of four hobbits, two humans, a dwarf, an elf, and a wizard embark on an epic quest to destroy the Ring of Power in the fires of Mount Doom in order to stop the Dark Lord Sauron from taking over Middle-earth with his force of evil orcs.
Based On: The Fellowship of the Ring by J. R. R. Tolkien
Starring: Elijah Wood, Ian McKellan, Viggo Mortensen, Liv Tyler, Sean Astin, Cate Blanchett, John Rhys-Davies, Billy Boyd, Dominic Monaghan, Orlando Bloom, Christopher Lee, Hugo Weaving, Sean Bean, Ian Holm, Andy Serkis, Sala Baker
---
The Little Prince (2015)
A little girl whose mother has a strict plan for her life that includes no time for leisure befriends her elderly retired aviator neighbor who tells her the story of a little prince he once met from a faraway planet.
Based On: The Little Prince by Antoine de Saint-Exupéry
Starring: Jeff Bridges, Rachel McAdams, Paul Rudd, James Franco, Marion Cotillard, Benicio Del Toro, Ricky Gervais, Paul Giamatti
---
Beauty and the Beast (2017)
A shallow and self-centered prince is cursed by a witch to transform into a beast for the rest of his life unless he can make a woman love him before the last petal falls from an enchanted rose. Belle, a bookish girl ahead of her time, saves her father from the clutches of the beast by offering to remain a prisoner in his stead.
Based On: The Story of Beauty and the Beast by Gabrielle-Suzanne de Villeneuve
Starring: Emma Watson, Dan Stevens, Luke Evans, Josh Gad, Kevin Kline, Ewan McGregor, Stanley Tucci, Gugu Mbatha-Raw, Audra McDonald, Ian McKellan, Emma Thompson, Hattie Morahan
---
Paddington (2014)
A young anthropomorphic bear with an unusual affinity for marmalade migrates from the wild Peruvian jungle to modern-day London. Lost and alone at Paddington Station, he meets the Brown family, who kindly offer to let him stay with them.
Based On: Paddington by Michael Bond, illustrated by R. W. Alley
Starring: Hugh Bonneville, Sally Hawkins, Julie Walters, Jim Broadbent, Ben Whishaw, Peter Capaldi, Nicole Kidman
---
To All the Boys I've Loved Before (2018)
Sixteen-year-old Lara Jean Song Covey keeps love letters she's written to all the boys she's ever loved in a hatbox gifted to her by her late mother. One day, Lara finds her hatbox missing and it quickly becomes apparent that someone has mailed the letters to their not-so-intended recipients.
Based On: To All the Boys I've Loved Before by Jenny Han
Starring: Lana Condor, Janel Parrish, Noah Centineo, Israel Broussard, John Corbett
---
Spotlight (2015)
A group of investigative reporters for The Boston Globe uncover a massive decades-long scandal of child molestation and cover-up within the local Catholic Archdiocese.
Based On: Betrayal: The Crisis in the Catholic Church by The Investigative Staff of the Boston Globe
Starring: Mark Ruffalo, Michael Keaton, Rachel McAdams, Liev Schreiber, John Slattery, Stanley Tucci
---
TV Shows & Miniseries
Father Brown (2013- )
https://www.youtube.com/watch?v=d7yHnLySNeQ
A deceptively clever village priest solves crimes that baffle the local police in rural mid-century Britain. (I'm binge-watching this series right now and it's absolutely fabulous.)
Based On: The Complete Father Brown Stories by G.K. Chesterton
Starring: Mark Williams, Sorcha Cusack, Nancy Carroll, Alex Price
---
Alias Grace (2017)
Grace Marks is a convicted murderess, having participated in the gruesome slaying of her employer, Thomas Kinnear, and his housekeeper, Nancy Montgomery. Fifteen years into serving a life sentence in Kingston Penitentiary, an alienist named Simon Jordan takes an interest in Grace's case and begins a series of interviews intended to suss out the motivation behind her crime. But Dr. Jordan's interest soon grows beyond the detached professional persona he tries so desperately to maintain and it becomes clear that the facts of the case may not align with what truly happened.
Based On: Alias Grace by Margaret Atwood
Starring: Sarah Gadon, Edward Holcroft, Kerr Logan, Anna Paquin, Paul Gross
---
Anne with an "E" (2017- )
Anne Shirley, an eleven-year-old orphan girl, is adopted by brother and sister Matthew and Marilla Cuthbert and goes to live with them on picturesque Prince Edward Island. There she meets an eclectic cast of characters, including the rambunctious Gilbert Blythe, busybody neighbor Mrs. Rachel Lynde, and kindred spirit Diana Barry. Facing prejudice because of her parentless status, Anne struggles to be accepted and chases her dreams.
Based On: Anne of Green Gables by L. M. Montgomery
Starring: Amybeth McNulty, Geraldine James, R. H. Thomson, Dalila Bela, Lucas Jade Zumann
---
Mindhunter (2017- )
https://www.youtube.com/watch?v=7gZCfRD_zWE
In 1977, two FBI agents and a psychologist pioneer the science of criminal psychology and found the agency's Behavioral Science Unit.
Based On: Mindhunter by John E. Douglas & Mark Olshaker
Starring: Jonathan Groff, Holt McCallany, Anna Torv
---
A Series of Unfortunate Events (2017- )
Three orphaned siblings use their considerable talents to outsmart the evil Count Olaf, who wants to steal the fortune their parents left behind.
Based On: A Series of Unfortunate Events by Lemony Snicket
Starring: Neil Patrick Harris, Patrick Warburton, Malina Weissman, Louis Hynes, Presley Smith, K. Todd Freeman
---
Orange Is the New Black (2013- )
Middle-class WASP Piper Kerman is sentenced to eighteen months in Litchfield Penitentiary after being convicted of smuggling drugs for her ex-girlfriend, Alex Vause. There she copes with the daily hardships and injustices of prison life and meets an eclectic cast of fellow inmates. Things take an interesting turn when Alex is also sent to Litchfield.
Based On: Orange Is the New Black by Piper Kerman
Starring: Taylor Schilling, Kate Mulgrew, Uzo Aduba, Danielle Brooks, Dascha Polanco, Selenis Leyva, Nick Sandow, Yael Stone, Taryn Manning, Adrienne C. Moore, Jackie Cruz, Laura Prepon, Natasha Lyonne, Jessica Pimentel, Laverne Cox
---
Longmire (2012-2017)
Sheriff Walt Longmire, Deputy Vic Moretti, and the rest of the team at the Absaroka County Sheriff's Department fight crime and solve mysteries across the wild Wyoming landscape.
Based On: The Longmire Mystery Series by Craig Johnson
Starring: Robert Taylor, Katee Sackhoff, Lou Diamond Phillips, Cassidy Freeman, Adam Barley, Louanne Stephens, Bailey Chase, A Martinez, Zahn McClarnon
---
Bates Motel (2013-2017)
Norma Bates and her teenage son, Norman, buy a motel after Norman's father dies. Shortly thereafter, the former owner of the motel breaks in and sexually assaults Norma. Norman knocks him unconscious and Norma stabs him to death. From this point, the series traces Norman's complicated relationship with his mother and the unraveling of his fragile psyche.
Based On: Psycho by Robert Bloch
Starring: Freddie Highmore, Vera Farmiga, Max Thieriot, Olivia Cooke, Nestor Carbonell
---
Call the Midwife (2012- )
A group of midwives serves the poor and outcast in the poverty-stricken Poplar district of London's East End in the 1950s.
Based On: The Complete Call the Midwife Stories by Jennifer Worth
Starring: Jenny Agutter, Laura Main, Venessa Redgrave, Stephen McGann, Judy Parfitt, Helen George, Cliff Parisi
---
North & South (2004)
A young middle-class southerner named Margaret Hale comes face-to-face with the brutality of poverty and the industrial revolution when her family moves to the Northern cotton mill town of Milton in the mid-18th century. There she meets John Thornton, a brusque mill owner whose manners and seeming indifference to his worker's suffering offends her finer sensibilities.
Based On: North and South by Elizabeth Gaskell
Starring: Daniela Denby-Ashe, Richard Armitage, Tim Pigott-Smith, Sinéad Cusack, Brendan Coyle
---
You May Also Like…