Lists
7 Scary New Book Adaptations to Watch This Halloween
This content contains affiliate links. When you buy through these links, we may earn an affiliate commission.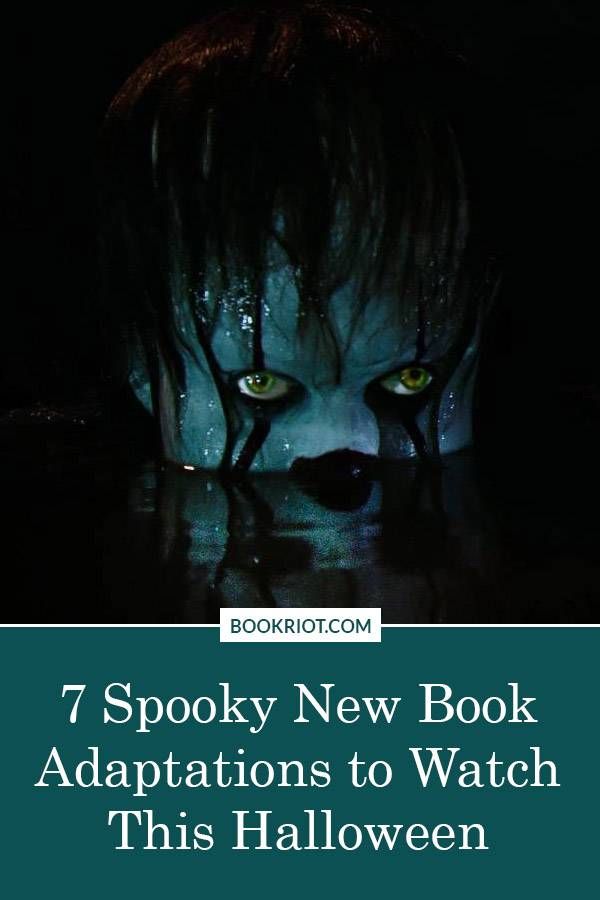 Looking for something frightful to watch this October? Try one of these spine-tingling book adaptations!
It
I figure we should start with the Stephen King adaptations since there are, like, a million of them. And by a million I mean three. But seriously, what other author has THREE books made into movies and television shows in a single calendar year?!
Anyway, in case you've been living under a rock for the last thirty years, It is about a gang of brave kids who face off against an ancient evil that takes the form of a demented clown named Pennywise. Head to your local box office to catch a showing.
Scare Factor: Scream and run away.
Gerald's Game
Gerald's Game is 50 Shades of Grey for horror fans. It's based on King's 1992 novel about a couple who play a sex game in the hopes of reviving their marriage. But things go terribly wrong when the husband dies mid-coitus leaving his wife handcuffed to the bed in their remote lake house. You can watch it on Netflix.
Scare Factor: Like a bad LSD trip.
Mr. Mercedes
Mr. Mercedes is based on King's 2014 novel about a dead-eyed serial killer who taunts a down-and-out detective with a series of super creepy letters and emails. Unfortunately, access is limited but if you're an AT&T customer, you can watch it here.
Scare Factor: Young white guy mows down a crowd of people with a car. A little too close to home if you ask me.
The Bye Bye Man
The Bye Bye Man is about three college students who come into contact with a psychic serial killer while experimenting with a Ouija board. Interestingly, this is based on what the author of the book claims is a true story. You can watch it on Amazon or find it at Redbox.
Scare Factor: Give up on all thoughts of sleeping for at least a week.
Rings
Rings is the third film in the Ring franchise, which is based on Koji Suzuki's 1991 novel about a man who discovers a cursed videotape. This installment takes place thirteen years after the events of The Ring. You can watch it on Amazon or find it at Redbox.
Scare Factor: You'll be jumping out of your seat.
Midnight, Texas
Midnight, Texas is based on Charlaine Harris's book series about a remote Texas town that sits on the veil between the living and hell, where witches, demons, vampires, and shapeshifters come together to defend themselves against the threat of the outside world. You can watch it on Hulu or Amazon.
Scare Factor: More dramatic than scary but with plenty of supernatural elements for the paranormally inclined.
The Snowman
The Snowman is based on Jo Nesbø's 2007 Norwegian crime novel about an inspector on the trail of a serial killer who cuts off his victim's heads and uses them to make snowmen. This one hits theaters on October 20th.
Scare Factor: Terrifying but don't worry, Fassy makes it all better.