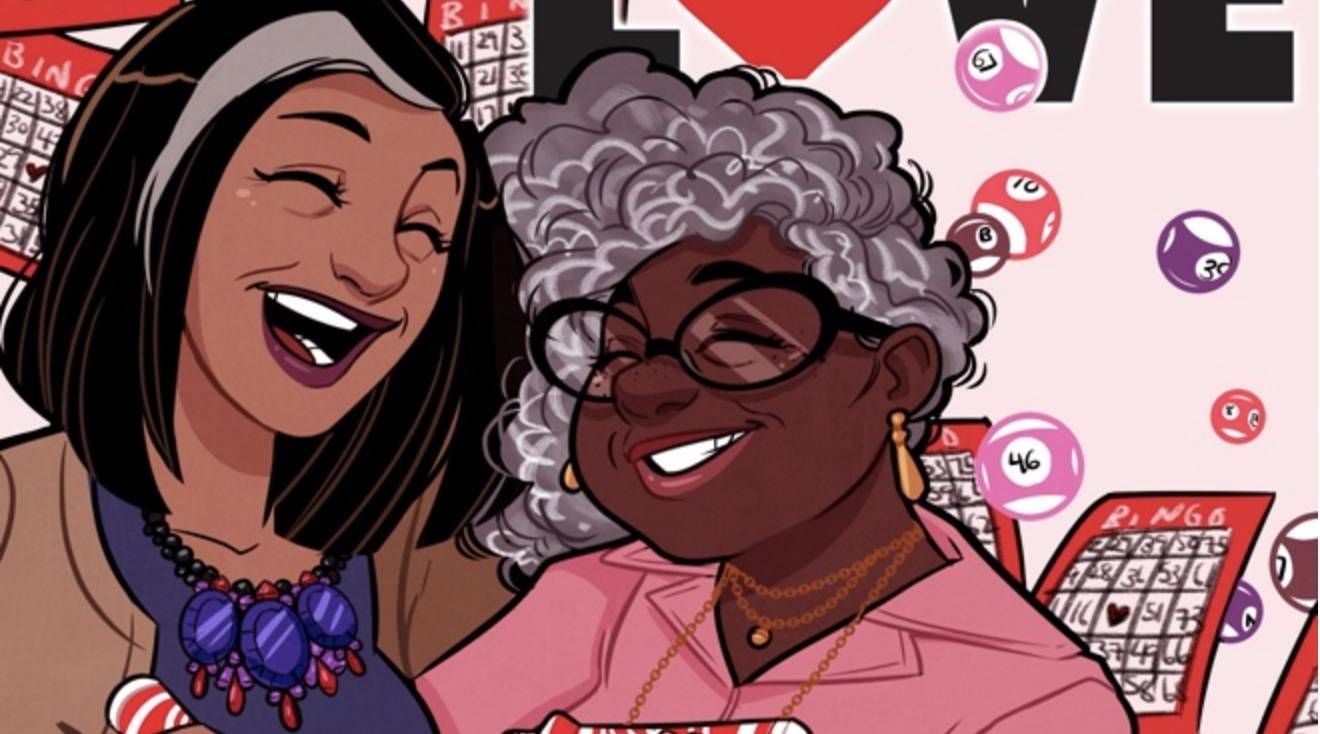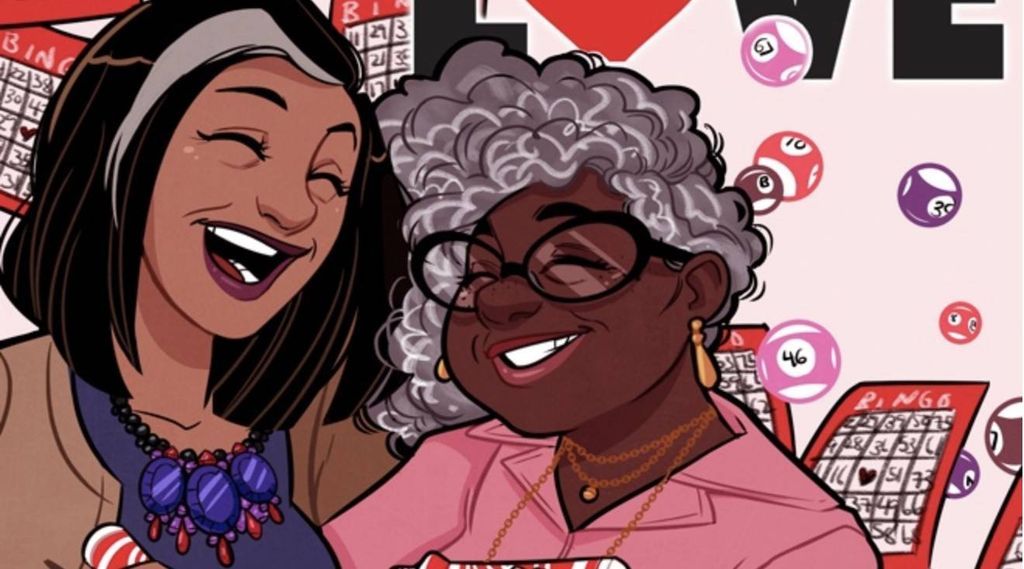 I'm always on the lookout for queer-centered comics. This week I stumbled upon a Kickstarter for Bingo Love, an 80 page graphic novella by Tee Franklin, Jenn St-Onge, Joy San, and Cardinal Rae, that tells the love story of two black women, Hazel Johnson and Mari McCray, spanning over sixty years.
I am so excited for this book, and full disclosure, I backed it. Let me break down why.
The creative team are all women. Do you have any idea how tired I am of straight white men trying to tell the stories of women in general and queer women/women of color in particular? Really tired. This creative team is awesome. Joy San's colors give everything a warm painterly quality. I really want to see more from her. Cardinal Rae, who's been lettering for DC, Image, and Darkhorse, keeps everything tight and flowing, no easy task. Jenn St-Onge's art gives me life. You might recognize her from Jem and the Holograms: The Misfits, or one of her variant Faith covers, but do yourself a favor and go look at her variant cover for Jem and the Holograms #26. This will be going up in my office come April.
Writer, Tee "Vixen" Franklin is a comic book badass. You might know her from #blackcomicsmonth, or The Outfit (a 4 page story featured in Nailbiter #27), or #EndTheStigma: A Mental Health Anthology, or one of her other writing, compiling, or editing adventures.
I'm also a fan of Bingo Love depicting Hazel and Mari at various ages in their lives – in their teens, in late middle age, and in their eighties. Queer teens in love is adorable. Everything is new and perfect and perky and smooth. Queer women of color at sixty, complete with stretch marks and grey hair, still sexually active and in love. That's the story I want to see!
Which brings me to my final point. How many comics about two black women falling in love can you name? I've got one: Black Panther: World of Wakanda #1-5. Granted, I'm sure there are stories out there that I simply haven't discovered or that I'm forgetting, but this is a particular area of interest for me and I'm struggling to come up with more than one single title. We need Bingo Love.
You can find more information on Bingo Love and how to make it a reality at their Kickstarter page.