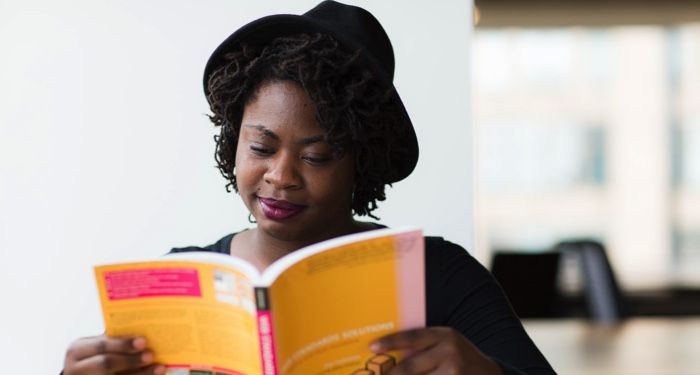 Educational
28 Sex-Positive Books for Readers of All Ages
This content contains affiliate links. When you buy through these links, we may earn an affiliate commission.
I was 22 when I discovered sex-positive feminism. Nerve.com was getting into its groove. The sex shop Grand Opening! had just opened its doors in Brookline. Writers like Susie Bright and Tristan Taormino were pumping out erotica collections and Crunch Gym was promoting its cardio striptease classes. Meanwhile, I had just fallen into a college internship writing for an adult personals site and suddenly I was drowning in sex-positive books.
This internship was life-changing for me. I had just gotten out of an unhealthy relationship with a man who coerced me out of my virginity, and I was struggling to find a sense of sexual autonomy. At my internship, I was tasked with reviewing vibrators and porn and other sexy products, and I approached this task as a way to fix myself.
When I moved back home to New Jersey, I explored the sex-positive scene in NYC. I interned at the Feminist Press, learning more about the uneasy overlap between sexuality and the various waves of feminism. I went to sexy soirees hosted by Abby Ehmann, where she had sex therapist Jamye Waxman teaching Sword Swallowing 101 workshops. Jamye later connected me with an editor at Playgirl, where I landed my first print magazine clip. I took a Safer Sex for Sluts workshop with Audacia Ray and later volunteered for a brief period of time at $pread, the magazine she launched that was by and for sex workers. I eventually ended up interning at Nerve, which almost felt like coming full circle.
But in the 13 years since then, things have shifted even further. I gave birth to my daughter in 2014. I spent time working with sexuality professionals at AASECT and the Center for Sex Education. I edged further into journalism. And in that time, my writing has become less about fixing myself and more about fixing the world for my daughter. About normalizing conversations around sexuality, and about spreading the message that everyone deserves a sex life that is healthy, pleasurable, and consensual.
In 2018, my reported memoir, A Dirty Word, came out, about the ways in which our culture treats female sexuality like a dirty word. And this year, I launched Guerrilla Sex Ed, an online resource for those seeking out alternative sources of sex education. I'm super excited about this latest project because nothing makes me squee more than getting to share resources with those who didn't previously have access to it or knowledge of it.
To that end, I want to share with you a list of the best sex positive books for readers of all ages—from kids and preteens to teens, young adults, and full-fledged oldsters like myself. I hope you'll find something here that gives you the answers you've been looking for or, at the very least, makes you feel seen.
Sex Positive Books for Adults
Sex Positive Books for (Aspiring) Sex-Positive Parents
Sex Positive Books for Teens and Young Adults
Sex Positive Books for Preteens
Sex Positive Books for Kids
---
Again, I could go on. Forever. But I'll leave this here. Hopefully, these sex positive books are only the start of your journey toward a more sex-positive self-education.