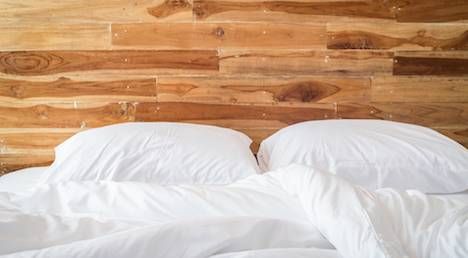 Lists
100 Must-Read Sex Education Books (for Grown-Ups)
This content contains affiliate links. When you buy through these links, we may earn an affiliate commission.
Before we jump into this list of sex education books I would like to tell you a bit about what this list is and what it is not. First of all, it is by no means comprehensive. This list was made with adults in mind; it is not a list of sex education books for kids nor is it a list of books on how to talk to your kids about sex. This list also does not include books on dating or relationships, save a few, and I intentionally have not included memoirs. It is broken into primary categories while fully acknowledging that most of these books fit into multiple categories.
To be honest, most of these books are cisgender-centric and heteronormative and the language is often ableist and generally non-inclusive and though I tried very hard to find authors of color, there are few and far between that have published sex ed books. This is very much a problem in what is published in sex ed right now. This is not indicative of every book on the list and these books have good information for all types of people but a lot of the language encountered is going to be problematic.
This aside, it is still a useful and necessary list. I would also like to add in full disclosure that I am a sex educator and a number of the authors on this list are friends, colleagues, people I have taught, and people I have learned from. They also have happened to write thoughtful and informative books about sex.
General Sex Education Books
LGBTQIA and Gender Sex Education Books
Cis-centric Sex Education Books (cis is defined as non-trans and non-genderqueer)
Aging
Ultimate Guide to Sex after Fifty: How to Maintain or Regain a Spicy, Satisfying Sex Life by Joan Price (Available for Kindle or from book resellers): "Her definitive guide to sex and aging has it all: medical challenges, loss of libido, loss of intimacy, dating, elusive orgasms, erectile dysfunction, vaginal pain, self-pleasuring, sex toys, kink, and more. The Ultimate Guide to Sex After Fifty delivers solid, practical information in a friendly, accessible style to help all genders and orientations, partnered or unpartnered, enjoy their sexuality for the rest of their lives."
Female Ejaculation and G-Spot
The Smart Girl's Guide to the G-Spot by Violet Blue: "It's not a myth, it's a miracle, the G-spot, that powerhouse of female orgasm. With wit and panache, sex educator and best-selling writer Violet Blue helps readers master the sexual alphabet through G. Beginning with an anatomical guide and incorporating suggestions for couple-play, positions, toys, and safer sex, The Smart Girl's Guide to the G-Spot will lead to thrilling new sensations and earth-shaking, bed-breaking, gale force climaxes."
Oral Sex
The Ultimate Guide to Cunnilingus by Violet Blue: "Truly the bible of oral sex, The Ultimate Guide to Cunnilingus gives excellent advice, encouragement, and helpful instruction to those who want to expand their expertise or are simply curious about the art's finer points. In her clear, concise, and informative text, sex educator Violet Blue provides step-by-step instructions for going down on a woman, as well as accurate and up-to-date information on female anatomy and sexual response."
The Ultimate Guide to Fellatio by Violet Blue: "With wit, expertise, and an enthusiastic approach, Violet Blue dispels myths and delivers essential information on going down on a man. Every tip, trick, and technique for giving skilled and unforgettable fellatio is provided. From talking to your partner about oral sex to male pleasure spots, Violet Blue covers it all in this complete step-by-step guide."
Hand Sex
A Hand in the Bush: The Fine Art of Vaginal Fisting by Deborah Addington: "Vaginal fisting – the intimate, potent sexual act of gradually inserting the entire hand into the vagina is an increasingly popular form of sexplay among lesbians, bisexuals and heterosexuals alike. Now, for the first time, an experienced fister and fistee explains in detail how to fist with the greatest possible safety and pleasure."
How to Give a Hand Job That Will Blow His Mind by Sam Jones: "Are you looking for new ways to spice up your sex life? Have you tried to give a hand job only to discover it can be tiring and boring? If so, this book will teach you new techniques that will allow you to become an expert in pleasuring your lover with your hands. With 34 different moves you will definitely find the ones that please you both."
Solo Sex (Masturbation) and Fantasy
Aural Sex
Anal
Ultimate Guide to Anal Sex for Women by Tristan Taormino (Available for Kindle or from book resellers): "An essential how-to for beginners and a valuable reference for enthusiasts! "The Ultimate Guide to Anal Sex for Women" offers comprehensive information on all aspects of anal eroticism and health."
The Ultimate Guide to Anal Sex for Men by Bill Brent (Available from book resellers): "All aspects of anal eroticism and health for men who want to learn how to enjoy anal sex in a healthy, responsible way are covered in this insightful book. Helpful suggestions for building trust and talking with a partner, tips on safety and hygiene are also covered as well as a complete resource guide including videos, books, and websites."
The Ultimate Guide to Prostate Pleasure: Erotic Exploration for Men and Their Partners by Charlie Glickman, Ph.D. and Aislinn Emirzian: "Growing numbers of men and their partners are enhancing their sex lives with prostate play. The Ultimate Guide to Prostate Pleasure offers men erotic pleasure beyond what they imagined possible."
Positions
Curvy Girl Sex: 101 Body-Positive Positions to Empower Your Sex Life by Elle Chase: "Who says you have to be a size 6 to have the best sex of your life? Curvy Girl Sex is here to show you that regardless of size, shape, or flexibility you CAN get creative and have satisfying, sultry, sensual sex! Sex educator Elle Chase covers sex positions from basic to advanced, specific challenges faced as plus-sized lovers, and precise tips, tricks and techniques that cater to your big, beautiful body."
The Little Black Book of Sex Positions by Dan Baritchi and Jennifer Baritchi: "If you think there are only three positions that get the job done, then it's time to get out of your sexual rut and start having a ball! The Little Black Book of Sex Positions exposes in glorious detail hundreds of sexy moves that can lead to mind-blowing ecstasy for you and your lover."
Sex Positions: The top sex positions with images; the Ultimate Sex Guide by Fernando Sanz and Nancy Sanz: "Take you sex life to the next level with the best positions. Orgasms guaranteed Sex positions. We are surrounded by sex in our daily lives. It's on the street, on television, even while we are online, or especially if we are online. But sometimes when it comes down to our own sexual life, we just take it for granted, or we just don't know how to make the most out of the intimate time with our partner. This book is precisely about that. It's about how to have better, more fun and pleasuring sex."
Contraception, Pregnancy, and Fertility
Disability and Sex
The Ultimate Guide to Sex and Disability: For All of Us Who Live with Disabilities, Chronic Pain, and Illness by Cory Silverberg and Miriam Kaufman: "The Ultimate Guide to Sex and Disability is the first complete sex guide for people who live with disabilities, pain, illness, or chronic conditions. Useful for absolutely everyone, regardless of age, gender, or sexual orientation, the book addresses a wide range of disabilities ? from chronic fatigue, back pain, and asthma to spinal cord injury, hearing and visual impairment, multiple sclerosis, and more."
Sexual Dysfunction
Sexual Dysfunction, Third Edition: A Guide for Assessment and Treatment by John P. Wincze, Ph.D. and Risa B. Weisburg, Ph.D.: "Highly regarded as a course text and practitioner resource, this book presents concise intervention guidelines for the most frequently encountered sexual dysfunctions in women and men. Following a consistent format, chapters on each clinical problem cover its description, clinical presentation, prevalence, etiology, and biological and psychosocial factors."
Relationship Styles
The Ethical Slut: A Practical Guide to Polyamory, Open Relationships & Other Adventures by Dossie Easton and Janet W. Hardy: "The essential guide for singles and couples who want to explore polyamory in ways that are ethically and emotionally sustainable."
Designer Relationships: A Guide to Happy Monogamy, Positive Polyamory, and Optimistic Open Relationships by Mark A. Michaels and Patricia Johnson: "Best-selling authors and nationally known relationship experts Patricia Johnson and Mark A. Michaels are exemplars of this life choice, and have studied polyamory for over 20 years. This book explains exactly how you and your loved ones can design your own life and love."
Opening Up: A Guide to Creating and Sustaining Open Relationships by Tristan Taormino: "Relationship expert and bestselling author Tristan Taormino offers a bold new strategy for creating loving, lasting relationships. Drawing on in-depth interviews with over a hundred women and men, Opening Up explores the real-life benefits and challenges of all styles of open relationships ? from partnered non-monogamy to solo polyamory."
BDSM, Kink, and Fetishes
Sex Work and Pornography
The Smart Girl's Guide to Porn by Violet Blue: "In The Smart Girl's Guide to Porn, acclaimed sex educator, sex and technology columnist, and porn-for-women expert Violet Blue offers hip, friendly, and knowledgeable advice on bringing porn into your sex life. Or, decide if it's even right for you."
Paying For It by Greta Christina: "A consumer handbook and etiquette guide, "Paying For It" is the first how-to book for sex work clients. Does your sex worker's face light up when she or he sees you walk in the door? If not, "Paying For It" can make the difference between a so-so session and an hour that you'll remember the rest of your life."
Ethical Porn for Dicks: A Man's Guide to Responsible Viewing Pleasure by David J. Ley: "Our media is filled with confusing, polarizing messages about the dangers of porn, while at the same time sexually explicit images are pronounced in advertising and entertainment. Using a natural question/answer format for people feeling fear and shame about porn use, this accessible, funny, and well-informed book is the first one to offer men a nonjudgmental way to discover how to view and use pornography responsibly."
Toys
Other
Author's Note: After this post was written I came upon this great article from Broadly which includes some additional inclusive sex education guides (link). Enjoy!
Save
Save