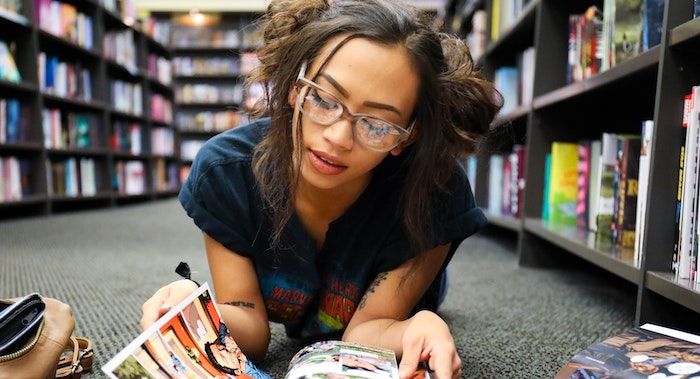 This content contains affiliate links. When you buy through these links, we may earn an affiliate commission.
Romantics at heart, assemble! If you're a sucker for love and romance, this might just give you what you need. Comics (webcomics, graphic novels, manga, manhwa, etc.) are comfort reads for me. Whenever I find myself in a reading slump, I know I can grab my favorite comic and get back to work. Most of them are romance comics (not a surprise) because I crave happy endings like my next breath. So I decided to share with you some titles that can give you the serotonin you are searching for!
Romance comics, of course, have a romance at their center. Some people might confuse comics with a romance subplot with romance comics, but romance comics differ from those with only subplots in that they guarantee an HEA (happily ever after). From anguish to complete fluff, romance comics give you a wide variety. Couples may take a while to confess their feelings towards each other, but when the last chapter arrives, you bet they're going to be together.
Of course you can find romance comics in different sub-genres like fantasy, action, mystery and more. You're getting action-packed scenes with kisses and love declarations! The plot will revolve around the romance and everything they do is going to have a reaction on this relationship.
Romance Webcomics
Romance Manga
Romance Trade Comics
Romance Graphic Novels
---
This is just the tip of the best romance comics iceberg! You can read these romance manga or check out the best manhwa to reread time and again. You can never have too much romance comics.