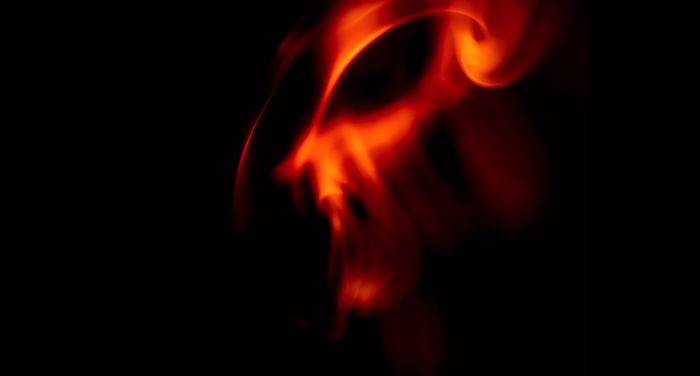 Horror
Devilish Delights: Exorcise Your Mind With These 8 Horror Books About Demons
This content contains affiliate links. When you buy through these links, we may earn an affiliate commission.
It's the perfect time of the year for reading horror. Not just any horror, but horror about demons, devils, possessions, and exorcisms. You may be wondering why I think the weeks leading up to the major holiday season are ripe for demonic pursuits (or maybe your mind is as sinister as mine). Well, I'll tell you.
The nights are dark and long. The days are cold and crisp. It's the perfect recipe for dimming the lights, snuggling up under a blanket, lighting a candle (or ten), and reading some demonic horror novels that scare the living daylights out of you.
You may have seen fellow Rioter Jessica Avery's post on demonic possession in horror literature last winter. The books on that list were spine-tingling, hair-raising, and all the other things you might imagine horror novels about demons would be. In this post, I'll look at what happens when writers take demonic possession in some unconventional directions.
Allow me to explain. Demons and possession don't necessarily go hand in hand. In the case of Silvia Moreno-Garcia's popular horror novel Mexican Gothic, possession turns out to be a force of colonialism rather than demons. Similarly, Louise Erdrich's use of the demonic wiindigoo figure in The Round House is less about exorcising demons and more about jurisdictional issues around violence against Native women.
The books on this list deal more explicitly with demons and possession than Mexican Gothic or The Round House, but they're no less interested in the bigger picture. So get your coziest blankie ready and plug in your night light, because these horror books about demons will have you looking over your shoulder for weeks to come.
Horror Books About Demons
And Because I Can't Help Myself…
I know this post is on horror books about demons. Bonus! These next few books are about demons but aren't horror. Because demons are everywhere and they're interesting even when the story isn't scary.
Suggestions for Further Reading
If you want more demonic reads, consider picking up some manga featuring devilish fiends. Or perhaps you're short on time, in which case you might enjoy this post on short horror fiction. Alternately, if you're interested in longer works and are craving horror (with or without the demons), peruse this list of recently published chilling reads.