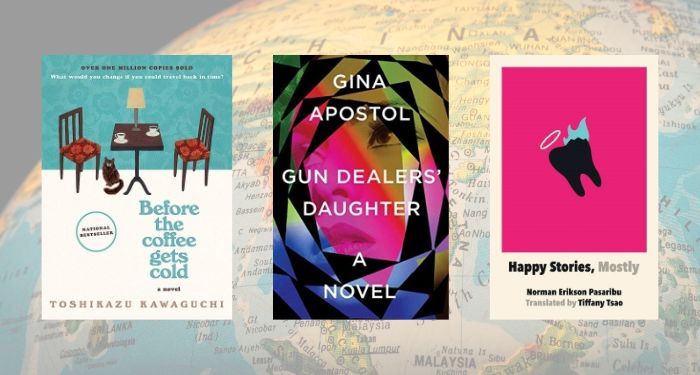 Fiction
8 of the Best English-Language and U.S. Debuts
This content contains affiliate links. When you buy through these links, we may earn an affiliate commission.
Much of publishing revolves around the United States, or specifically, New York City, thanks to cultural hegemony. Because of that, books by international publishers in different languages, or even books in English but published elsewhere, rarely get to land in Americans' laps. They instead sit languishing on some dusty foreign shelves, archived in InDesign files, never to be seen by many.
Fortunately, book translation helps ensure that books are made available in North America, with U.S. publishers acquiring books from foreign publishers on a regular basis. In my faraway country in Southeast Asia, some locally established authors made their recent U.S. debuts. Other international authors from other countries also made their English-language debuts, as evidenced by my scouring of Publishers Weekly's fiction reviews.
The process of book translation typically goes like this: local publishers sell U.S. or English-language rights to their U.S. counterparts. U.S. publishers dress the new book with a new cover and often hire new translators and writers of the front matter such as preface and introduction. As a result, these "old" books feel like new again in the U.S.
Here are some of the best English-language and U.S. debuts published recently. These books are a gateway to discovering new authors, especially those from other countries that don't get enough spotlight in the U.S. publishing scene.
---
To show that the U.S. is sometimes missing out on many gems, here are some books that aren't popular or even unknown in the U.S. but are well-received in other countries.