Will AI Threaten Publishing Jobs?
This content contains affiliate links. When you buy through these links, we may earn an affiliate commission.
The launch of ChatGPT in the fourth quarter of 2022 shook up many industries, including publishing. In fact, plenty of doomsaying articles floated the idea that the software might replace many jobs; the list inevitably includes creative jobs such as writing, editing, and translating, and it feels a lot like a ticking bomb. Do we start studying something so that when the ship sinks in the next five years, we will be saved? Do we need to switch careers now? Many of us in the creative industry feel apprehensive for the future of our careers. Authors and other creatives continue to express concern about whether ChatGPT will replace them in some kinds of book publication. (FYI, some publishers have already started experimenting with AI-generated voices for their audiobooks.) In other areas of the media landscape, screenwriters go on strike partly over the adoption of AI in the TV and film industry.
While there's a lot of talk about authors and other creators, there's less discourse about what may happen behind the scenes — the inner workings of the publishing industry. What happens to the people who work on book production? ChatGPT can passably translate texts and may even be better than Google Translate for translators. Midjourney, DALL-E, and their ilk are getting better in generating illustrations. Some workaround solutions for ebook developers can now generate ePubs.
Do publishing professionals need to be concerned about the future of book publishing and the quality of books? I asked some experts if AI will really threaten publishing.
In other facets of publishing, such as online media, that has already happened. The digital publication BuzzFeed recently started using AI on its travel guides and quizzes, letting go many of its staff.
Considering all these anecdotes, it's only a matter of time until this phenomenon hits the realms of book publishing, but it's too early to tell just how grave the repercussions would be. "It's still very early, and there are so many unknowns," said publishing consultant Jane Friedman. As a publishing veteran, Friedman has been closely monitoring the industry and has already noticed the possible impact of AI.
Friedman mentioned the existence of businesses, as well as large tech companies like Google and Apple, that provide AI narration for audiobooks. For the time being, self-published authors and academic publishers — or publishers that simply do not have the resources to handle audiobook production — are considering these options, according to her: "While human narrators may feel threatened by this, I haven't seen AI replacing jobs that would today be done by human narrators. It could happen in the future, especially if popular narrators license their voices for use," Friedman said. "This has already happened with dead actor Edward Herrmann." The voice of the deceased actor is currently being used to create audiobooks by AI company DeepZen using old recordings of him speaking.
I once produced an audiobook, so I know firsthand that audiobook production comes with a steep price tag. I can see why this kind of service would be enticing, especially for smaller or academic publishers. But at the same time, the technology is far from perfect, and listeners may not even see the value of an AI-assisted production.
In the image and illustration department, Friedman noticed that there have already been a slew of self-published children's picture books and graphic novels with AI-generated art, but she has yet to see a traditional publisher bring something like this to market, but it's "only a matter of time." In fact, Bloomsbury recently admitted to having used AI in the UK cover of Sarah J. Maas's adult fantasy House of Earth and Blood. "My guess is that publishers will feel most comfortable using AI for small/spot illustrations at first. Designers are already using AI tools to help with cover designs."
Meanwhile in translation, this is where Friedman said that translators are "under threat." ChatGPT and DeepL already produce decent translation, so translators may find themselves with less and less work in the future. "It's expensive, slow work, and so much literature doesn't get translated at all because the sales don't justify the costs," Friedman said. "So it's a good news/bad news situation. We need more literature in translation, and AI is likely to make that happen, at the expense of human translators."
When it comes to copyediting and proofreading, there's already software available to assist copyeditors and proofreaders in performing their duties more efficiently, and Friedman said that such work is likely to become increasingly automated over time.
In reviewing the slush pile, Friedman sees AI tools assisting editors and literary agents in processing submissions more quickly, but she doesn't believe it will replace them. It could, however, possibly replace intern-level work. The tools will need to improve, but this is a matter of years, not decades, she said. Still, she thinks that some people in the industry will "totally shun such methods no matter what."
In the fields of marketing, promotion, and publicity, Friedman sees only benefits to AI involvement. Staff are overburdened and resources are scarce; AI can help with workload reduction in a variety of ways, she said. Mary Kole, publishing veteran and former literary agent who now runs Kidlit.com and Good Story Company, shared the same sentiment. "Marketing departments will be very affected, because generative AI actually does a pretty good job with marketing copy and following familiar sales formulas," she said. "Copywriting will be affected."
Terena Elizabeth Bell, author of Tell Me What You See, an experimental short fiction collection, is unconcerned, however. She believes that "experimental and cross-genre work is the one segment of publishing that will always be safe from AI." Bell was a startup founder before she started writing full-time, and she worked with natural language processing and visual recognition, two popular areas of AI. She thinks that natural language processors, like all AI, require a large amount of data to learn from during the training process. A sonnet, for example, will be relatively simple for a computer to write, she elaborated. Because the form has been around since the 13th century, there are plethora of them available for AI system training. She believes, therefore, that experimental writing is always new.
"That's something literature hadn't done yet, so there's no existing data for the AI to learn from. If AI can't learn about a literary form, it can't create it… New and innovative books will always require human imagination." According to her, literary presses that specialize in less mainstream works are far less vulnerable to AI than the Big 5 publishers. "Think about it: One beach read is pretty much like another," she said, adding that the business model of non-literary presses, such as mainstream publishers, is based on this repetition in what the reader can expect. "Anything that's easy to repeat is easy for AI."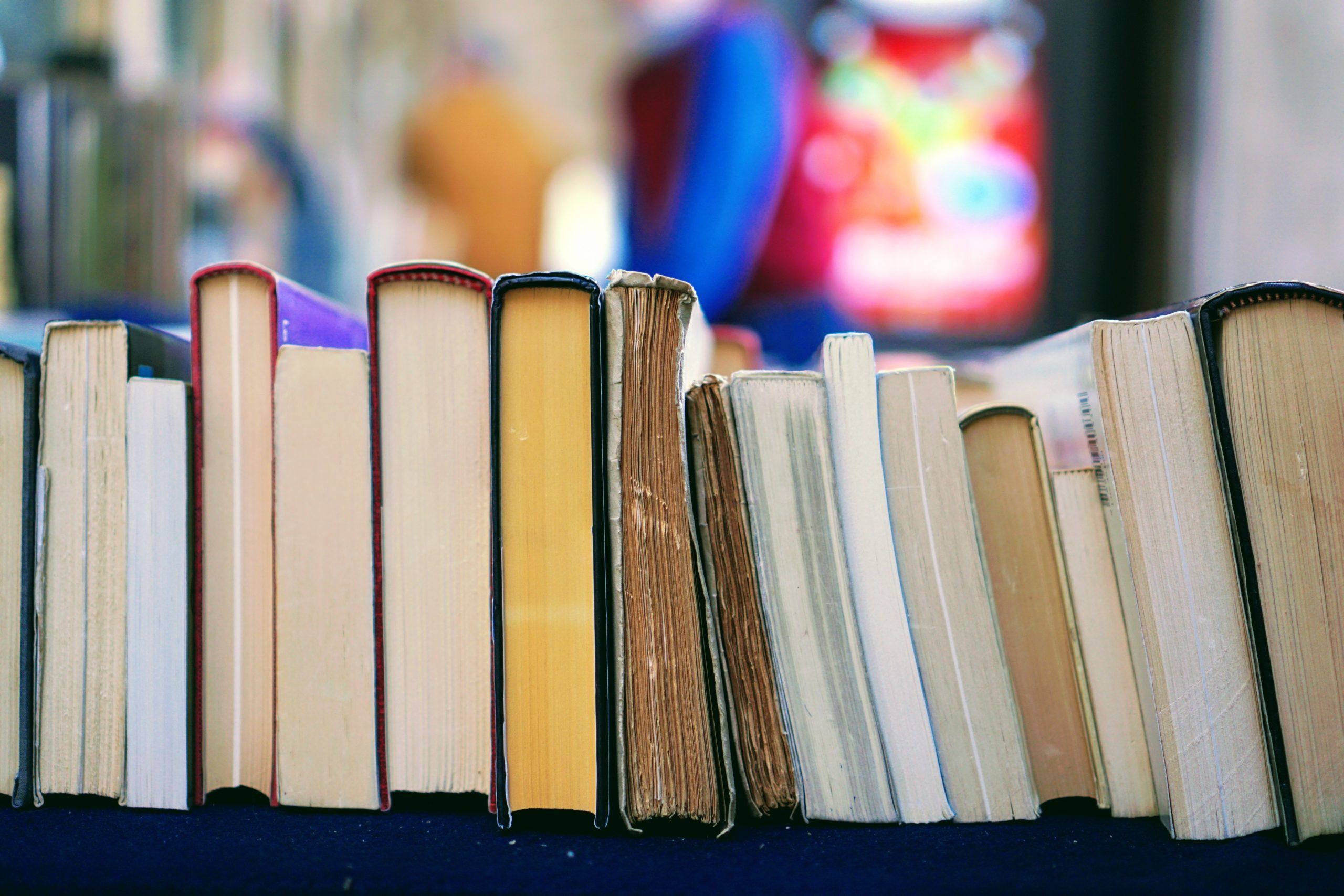 While others are afraid of the repercussions of an AI-dominated workplace, it may have benefits to others, such as boosting productivity. I see that many writers are using ChatGPT as their personal writing assistant, asking it for prompts to get started with their writing. The chatbot is simply too good to be passed up by everyone, especially among writers.
In that regard, Hilton advocated that we should look to AI as an assistant, not a possible enemy and that publishers can actually use AI to their advantage, which can be in the form of data analysis. "Publishers can use AI to analyze reader data and trends to make more informed decisions about what books to publish, how to market them, and how to price them," she said. "AI can help publishers be more efficient and effective in their operations."
Kole agreed that all publishing professionals should learn how to work with AI and move into areas of business strategy so that they can better use it to "achieve their company's goals." She mentioned a news about Penguin Random House's recent acquisition of Callisto Media, a publisher that actively leverages Big Data, and she thinks that "'data-driven' publishing is the wave of the future."
Publishing is generally a slow-moving industry that takes some time to adopt new technologies. Kole thinks that AI adoption will be "less robust" in the book world than it has already been in other industries, but she still cautions everyone not to ignore it. "When I advise authors, aspiring writers, and publishing professionals on AI issues, I am nudging them to learn how to work with AI rather than feeling threatened by it."
---
Book publishing is not like its counterpart industries, such as newspaper and magazine publishing. Ebooks did not kill print. Audiobooks are not destroying print, either. Amazon may have forever changed the industry, but the format that makes publishing truly publishing is not going away anytime soon. Perhaps the industry will weather the AI storm as well.
"Some jobs in the book publishing industry will be impacted by the rise of AI, particularly those that involve repetitive or routine tasks that can be automated. However, AI could also create new job opportunities in the industry, particularly in data analysis and AI development," said Hilton. She went on to say that the impact of AI on the book publishing industry will be determined by how it's implemented as well as how publishers and industry professionals adapt to these new technologies.
"Stop fighting and hating our eventual robot overlords and learn how to work, create, and pivot alongside them," said Cole, meanwhile. "They're always learning, and all writers and publishing professionals should be, too."