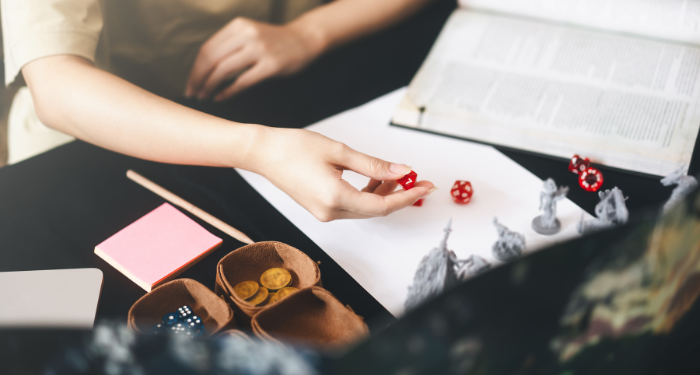 Gaming
The Best Books and Podcasts for Players New to Dungeons and Dragons
This content contains affiliate links. When you buy through these links, we may earn an affiliate commission.
It's no secret that I love Dungeons and Dragons. I write a lot about it and play it as much as I can. It's been a huge help to me emotionally and socially. I even have a Dungeons and Dragons podcast with three fantastic authors, and I've written a book on how to set up D&D in a school and public library.
So, it's no surprise I also love reading about Dungeons and Dragons and listening to podcasts that discuss it. I listen to a lot of podcasts, and D&D has quickly crept up and become a big favourite of mine when it comes to taking in information. A big chunk of my spare time is spent writing things about Dungeons and Dragons, reading about D&D, and listening to D&D podcasts. And there's nothing wrong with that because it's a game that brings me a lot of calm and happiness.
If you're brand new to the game, though, where do you start? What should you read? What should you listen to? I'm here to give you a list of both books and podcasts to get you started! Dungeons and Dragons is an amazing experience, but it can be overwhelming at first, so here's where to start!
In the end, a lot of new players just want a character sheet and some dice. However, it can be a lot of fun to dive into these podcasts and books to truly immerse yourself in the world of Dungeons and Dragons!