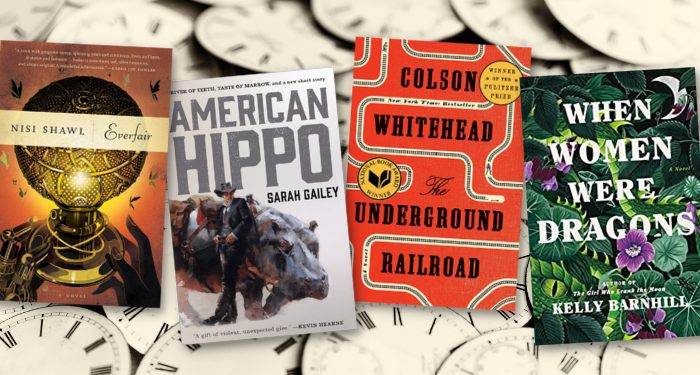 This content contains affiliate links. When you buy through these links, we may earn an affiliate commission.
When it comes to alternate history books, I love a story that really turns the past on its head. Give me game changing supernatural characters and technology so far ahead of its time that it changes the course of history. I want to see the past like I've never dreamed of before, all while underscoring the sociopolitical that made that era so unique. Alternate history at its best does just that, using the liberties it takes with the timeline to make a complicated and distant past resonate with modern readers. It's fun — but also impactful when done right. And that's exactly what some of the best alternate history books — like these nine — do.
Some alternate history novel feature just the smallest change, while others completely reimagine the past, even overlapping with historical fantasy. Sub-genres like this one often take up a liminal space between other genres, sometimes leaning more toward one than the other and even inhabiting multiple worlds at once. But the one thing they all have in common is the reinvention and reimagination of the past. However they're classified, though, these nine alternate history books are among the best of the best and the perfect way to take a little trip back through time.