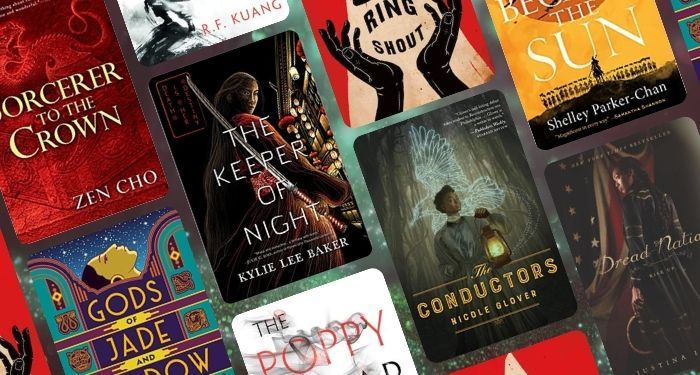 Lists
9 of the Best Historical Fantasy Books
This content contains affiliate links. When you buy through these links, we may earn an affiliate commission.
I don't know when I discovered historical fantasy books were a thing, exactly. But as soon as I fell down that particular rabbit hole, I knew — this might be my new favorite genre! I'm pleased to say that I can now confirm that, to no one's surprise. What I love about the genre is that it's still a fantasy book, so of course the stories are full of magic. But knowing they have a tie to history in one way or another makes them even more fascinating. Considering I fell head over heels for the genre, it's no surprise that I wanted to put together a list of some of the best historical fantasy books!
Now, I've divided this list into two sections. The first one is full of fantasy books that reimagine history and add magical elements. This means that they take inspiration directly from certain historical events to build a story. They reimagine history. The second section is all about fantasy books that just have a historical fiction setting. As a last disclaimer of sorts I just want to say that this list is by no means definitive or exhaustive — there are plenty of other historical fantasy books out there that are equally impressive and unputdownable!
So without further ado, let's get into nine of the best historical fantasy books.
Fantasy Books That Reimagine History
Fantasy Books With a Historical Setting
---
Want to find more amazing and magical books? Take a dive into our Sci-Fi/Fantasy Archives! Or if you want to ride that historical high a bit longer, we have lots more historical fiction for you, too.