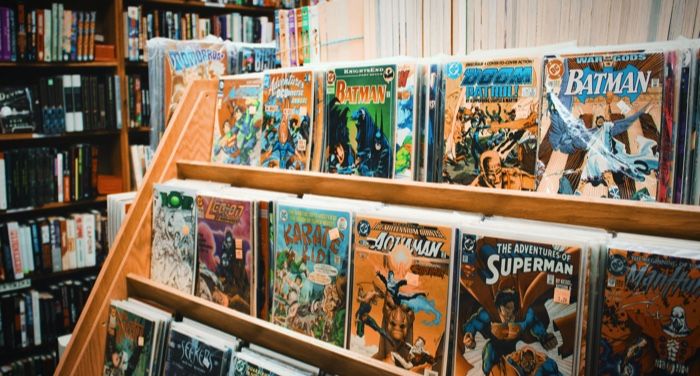 This content contains affiliate links. When you buy through these links, we may earn an affiliate commission.
With all the Comic-Con stuff that went on this summer, it's been a minute since I wrapped up Heroes A–Z and I figured it was time to start another adventure. This time we'll go alphabetically through the arts, finding a graphic novel or comic that represents a different aspect of that gigantic and intimidating bucket. Ready? Alright, got my oxygen tank on and diving in 3…2…1…
A: Art Attack!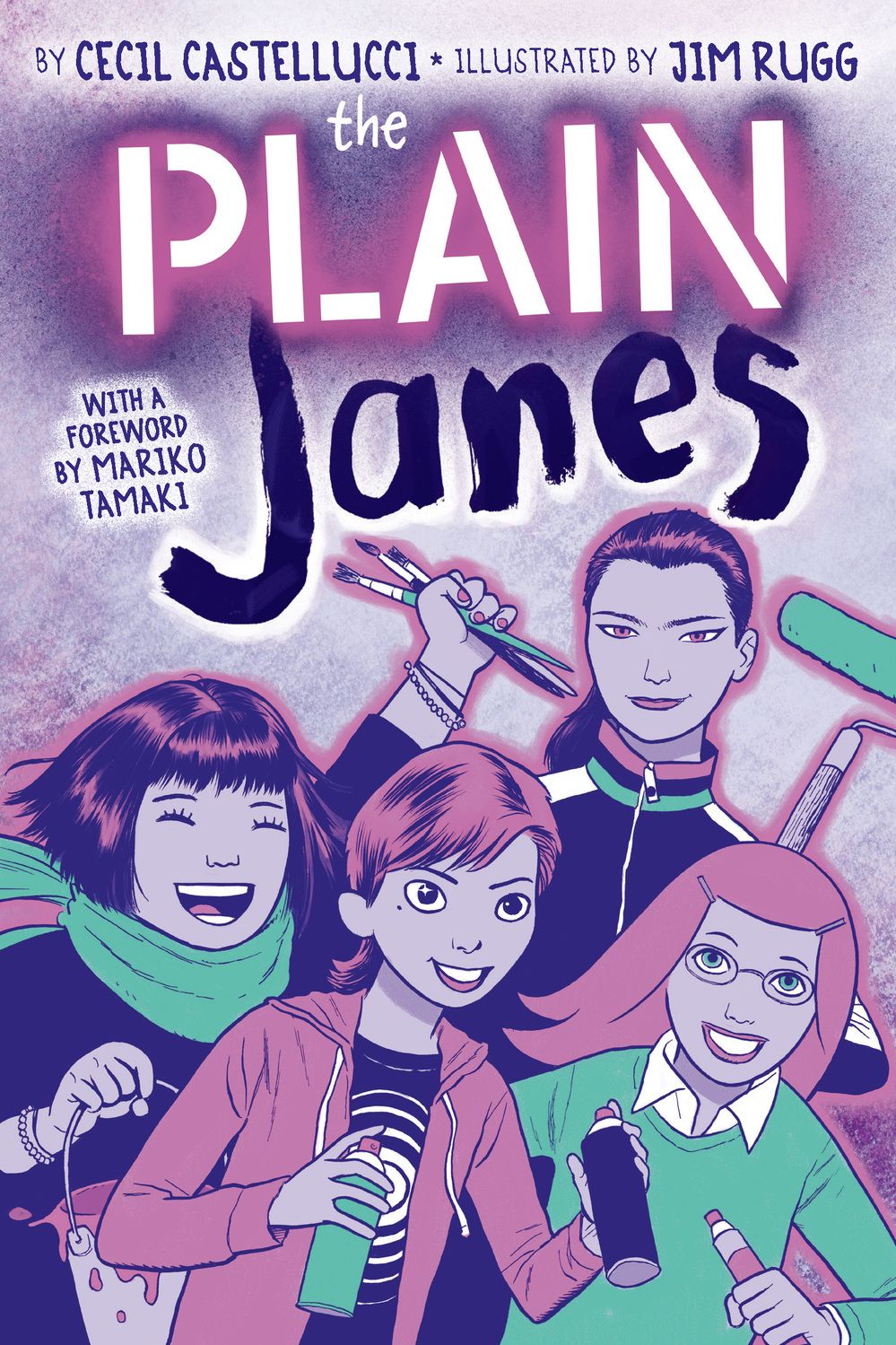 The Plain Janes by Cecil Castelluci and Jim Rugg (Little Brown)
Yes, this is a real thing. If you live in a city or a small town with any sort of active arts, crafts, or maker community, then you know exactly what I'm talking about. An art attack can be anything from a collaborative protest mural appearing overnight to a bridge's railings being strung with handknit blankets and scarves mid-winter for the homeless community to take as needed (that was Pittsburgh's last major art attack; it was amazing). In The Plain Janes, Jane Beckles moves with her family from the city to the 'burbs, certain her life is ruined. When she meets a group of other, like-minded Janes, though, they pool their talents and and resist adult apathy by committing guerrilla art all over town.
B: Boy Band
C: Caravaggio
D: Drawing
E: Edifice
Only the first five letters of the alphabet and we've already covered yarn bombing, artists, art saving lives, music, and architecture as a way to explore the cracks in our social mores. Who says the arts aren't necessary? People who have never done, looked at, or listened to an art, apparently. Can you imagine a world without the arts? I can't, which is why I've chosen it as my next A–Z umbrella topic. If there are any sub-genres you'd like me to highlight, feel free to slide into the conversation @BookRiot on Twitter!