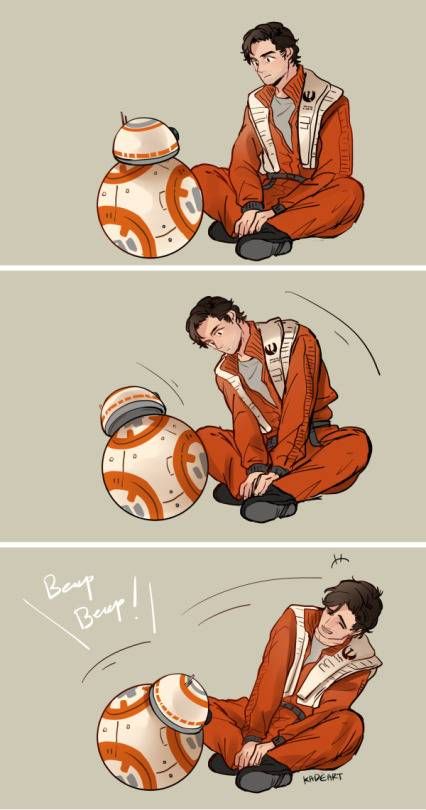 Art Roundup: Tumblr Comics of Star Wars: The Force Awakens
Welcome to Art Roundup, where we pick a comics character a Star Wars thing and spotlight its awesomeness with rad fan creations. This spotlight is on Tumblr fanart comics for Star Wars: The Force Awakens.
Any Tumblr fiend knows that some of the coolest, funniest fan art is being put out by Tumblr artists as comic strips. These comics are part parody, part analysis, part fanfic and all awesome. Make sure you check out the links with each comic to see more of the artists' work!
"haha yeah i did the same fuckin thing" -luke, probably by hinonekart
HES JUST A LITTLE STRESSED OUT by Kadeart
"It's that rebel pilot, ISN'T IT?" by windsweptquester
And just as a little non-comic bonus: