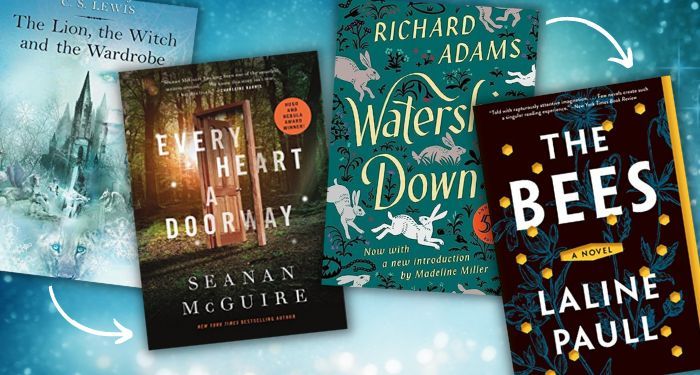 Children's
Adult Versions of Your Favorite Childhood Fantasy Novels
This content contains affiliate links. When you buy through these links, we may earn an affiliate commission.
My reading tastes have changed a lot over the years. When I was young, I made my way through all the Nancy Drew, Hardy Boys, Sweet Valley High, and Babysitter's Club books. In college, I was super into war novels. At one point, I went through a Bret Easton Ellis phase. There was also a long span of time during which I really dug essay collections by white dudes making jokes about their dysfunctional families and their depression. (I don't know, y'all; it was a whole thing.)
But if there's one thing that's remained true since early childhood, it's that I love — above all else — narratives that hint at other worlds, that help me sustain a sort of faith in magic, and that show the power of imagination.
The books that simultaneously do all three? They tend to be my absolute favorites, even still at the age of 42. And when I stumble upon a book that reminds me of — or straight-up pays homage to — one of my childhood favorites? I lose my shit. (In, like, a good way. A way that involves literal squeeing.)
If, like me, some of your favorite childhood books were magic-tastic fantasies, have I got the list for you. Below, I share some of my favorite childhood reads, and then give recs for adult-level books that scratch that same itch.
Because even though (or maybe directly because) I spend the majority of my days feeling exhausted and burnt out by the absolute tedium of my day-to-day, and horrified by and/or angry about the absolute awfulness of the daily news cycle, I still like to settle into stories filled with wonder and joy and possibility.
Still hungry for grownup reads that harken back to your childhood? Check out this list of 9 more books that are adult versions of your childhood favorites.