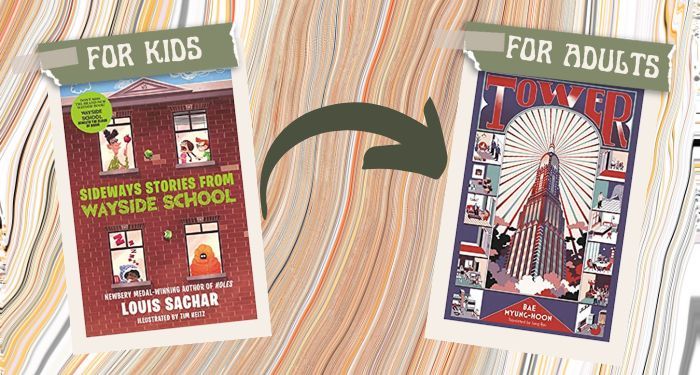 Children's
Grow Up! 9 Adult Versions of Favorite Childhood Books
This content contains affiliate links. When you buy through these links, we may earn an affiliate commission.
Revisiting favorite books from childhood is a somewhat risky endeavor. It's hard to recapture feelings that were so intense the first time they were experienced. And the more seasoned a reader we become, the unlikelier it is for a plot twist to really blow our minds. But nostalgia has its own appeal, and it's fun to occasionally indulge. Sometimes childhood favorites do not stand up to adult scrutiny, and that's fine, too. Changing our opinions about a book shows that we've changed, which is neither avoidable nor a bad thing. My goal today is to capture some childhood faves whose essences have translated well to a book for adults, in some fashion or other.
I will fully admit that the books I've chosen are ones in my wheelhouse, meaning books lots of Gen Xers and Millennials read in their youths. I'm curious how many of these books made it to Gen Zers. I'd honestly be happy to find out some of these are no longer standard fare. Classics can be great, but kids should also be reading books written to reflect their own contemporary lives. But that's a rant for a different day. Today is when we stroll down memory lane, chuckling at the books that blew our young minds. I deeply hope one of your old faves is below, and that its accompanying adult book delights you.
---
Can you think of adult versions of the best children's books of all time? Or maybe you'd like to revisit some children's books well worth rereading. Whatever you're reading, I hope you can find books that elicit similar feelings to your own childhood faves.