Lists
8 Western Novels For Every Occasion
This content contains affiliate links. When you buy through these links, we may earn an affiliate commission.
When it comes to genre, Westerns are fairly easy to pinpoint. They're about journeying to the western United States, whether that decision was a forced one (as was too often the case) or chosen. The novels are generally set in the latter half of the 19th century (though I argue for a few exceptions below).
And that's it.
If you're a reader of Westerns, though, you'll know that there are a few more similarities: a certain determination of character, survival in a harsh environment, a journey of the self that occurs alongside the physical one, and a sense of leaving something behind in order to find something new. Often, there's the archetypal theme of good versus evil, but just as often a look at how the lines between the two aren't as clear-cut as we hope.
If you haven't read a Western novel before, and I highly recommend that you try one out, here are a few places to start based on your interests.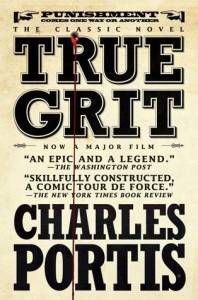 1. For when you just need a classic of the genre: True Grit by Charles Portis
Quick-thinking, brazen, fourteen-year-old Mattie Ross is out to avenge her father's death. We all know the story and have likely seen one of the movie remakes, but Portis' novel deserves to be read in its own right. The writing is tight, sharp-sighted, and surprisingly funny. If you can, go for the audiobook that is narrated by Donna Tartt.
2. For when you want a classic that changed the genre: Lonesome Dove by Larry McMurtry
In the way that The Good, The Bad, and The Ugly redefined the Western movie genre, Lonesome Dove did the same for novels. Instead of corny plots and shallow characters that idealize the time period, both strove to show the West how it really was. In Lonesome Dove, McMurtry created some of the most memorable and heartbreaking characters you'll ever read. It's a fantastically worthwhile read, even though it's a huge brick of a novel. (And, if you want to dress the part…)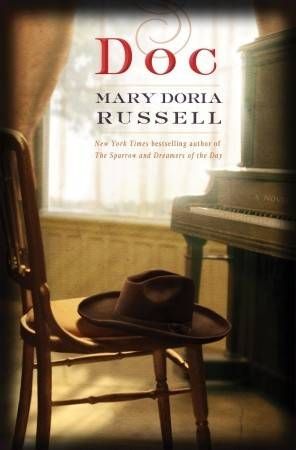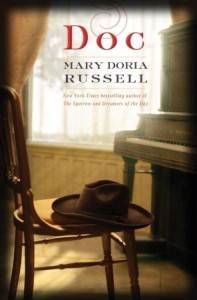 3. For when you want to read a classic story rewritten by a master of the craft: Doc and Epitaph by Mary Doria Russell
Russell is one of my favorite living authors–easily so–because she approaches each of her topics with such gravity and respect. Doc and Epitaph are her homage to Doc Holliday, Wyatt Earp, and crew. Consider this opening passage from Doc: "He began to die when he was twenty-one, but tuberculosis is slow and sly and subtle. The disease took fifteen years to hollow out his lungs so completely they could no longer keep him alive. In all that time, he was allowed a single season of something like happiness."
Chills, right? Russell drew on primary documents and histories to recreate the incidents that led to the ill-fated shoot-out at the OK Corral. After that, she challenges each of us to consider how police corruption and gun violence are still political issues today. This duology is a scorcher.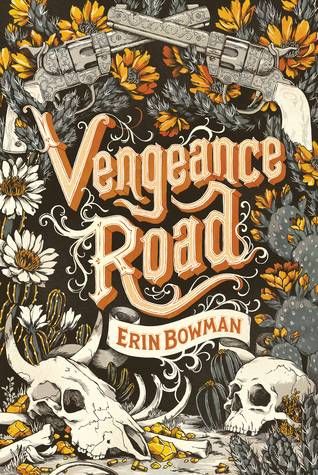 4. For when you want to scratch your Western and YA itch at the same time: Vengeance Road by Erin Bowman
Vengeance Road won't be out until the beginning of September (I'm sorry! Add it to your TBR list or preorder now!). Vengeance Road is such a fun romp of a novel, though, that it demanded inclusion here. It follows the more typical shoot-em-up, vengeance-bound, high-action plot of classic Westerns, but it's led by a fascinating, cross-dressing, teen protagonist, Kate. It's also set in Phoenix and central Arizona, which was a joy for this local to read. (And THAT COVER. Yowza.)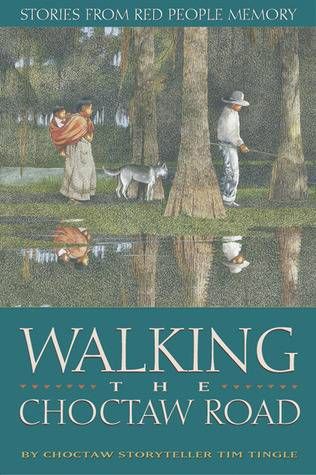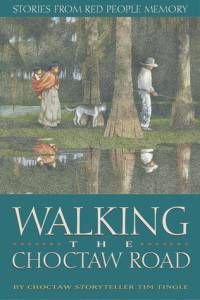 5. For when you want an audio experience that matches the quality of the writing: Walking the Choctaw Road by Tim Tingle
Walking the Choctaw Road is Tim Tingle's collection of short stories based on his interviews with Choctaw elders. It covers everything from going West on the Trail of Tears to shape-shifting boys to Tingle's own (more recent) family history. There's no line between history and folktale, magic and reality in these stories. Tim Tingle is a revered Choctaw storyteller who has performed in over 40 states, to crowds as large as 90,000. Because of this, it is imperative that you listen to the audiobook. The print edition is supposed to be good, but Tingle's intonation, timing, singing, and voice make this collection a classic.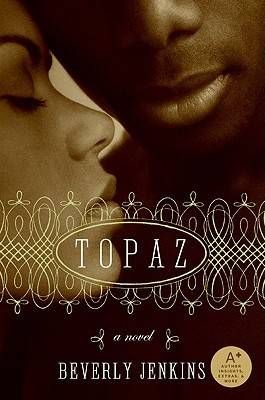 6. For when you need some smolder with your Western: Topaz by Beverly Jenkins
Other Rioters kept recommending Topaz and I was finally smart enough to listen. And then I read the whole damn thing in one sitting. Topaz follows Kate, a journalist and Eastern city slicker, who is forced into marriage with Dix Wildhorse, a Black Seminole marshal from Oklahoma. It leads us through their journey West with a group of mail-order brides, feminist revolts in a small Western town Lysistrata-style, and some of the history of the Black Seminoles. It's absolutely terrific.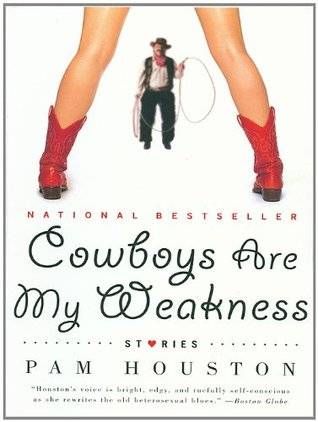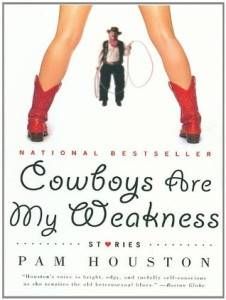 7. For when you want some soul-searching poetic writing: Cowboys Are My Weakness by Pam Houston
Don't let this cover fool you. It is, seriously, one of the worst covers I've seen. As a reviewer wrote: "I wanted this book to have far more cowboys in it than the cover suggests. Incidentally, it was mostly about women." And, that's the reason I loved it. This is the only book here that takes place in contemporary times, but it still explores those themes of survival and how to find oneself out West. Houston writes in an almost lyrical way about loving men who are too wild to pin down and how the women who do so can find some sort of redemption through that loving.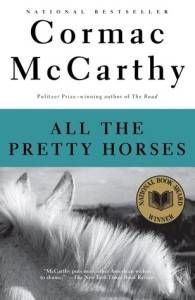 8. For when you need something just dark (and gruesome, and sad): All the Pretty Horses by Cormac McCarthy
Nobody does dark and gruesome and sad like Cormac McCarthy. All the Pretty Horses is probably his most accessible novel if you've been meaning to read McCarthy. It follows the journey of a teenage boy who runs away to Mexico after the family ranch is sold. There's an illicit love affair, town corruption, and murder. McCarthy writes sparse and dirty, and leaves you heartbroken at the end.
Book Riot content has been, admittedly, a bit sparse on the Western front, so this is just a list to start. It's missing some obvious classics (like those by Louis L'Amour) and much-loved contemporary Westerns (like Under A Painted Sky by Stacey Lee or The Sisters Brothers by Patrick deWitt). What other favorites would you add to this list?