This post is sponsored by Scribd.

Scribd is the subscription book service that gives you unlimited access to a library of more than half a million e-books, audiobooks, and comics. Head over Scribd to get started with a free month.
____________________
How and when did spring get so busy? Winter hibernation is over and life has become a whirlwind again, which means that I need lots and lots of fun reading to balance out the stress. There's nothing quite like a good love story to while away the time between doing laundry, running errands, and skipping from one meeting to the next. And since my bag is already overflowing with my laptop, packages for the Post Office, and granola bars for lunches on the run, it's nice to have digital options. (Especially on the train!) Here are ten of my current favorites, all available on Scribd:
Frank, funny, and fan-yourself steamy, this novel from Zane packs a lot of surprises — not least of which is the ending. Rayne is a woman who learned early that it's hard to find a truly good man; Yardley's a man who learned early that it might be difficult, but it's important to be a truly good man. The obstacles these two overcome to be together are many, and often hilarious, but at the end Zane creates an intensely emotional reflection on holding out for real love. There's a reason this book won the Black Expressions Book of the Year, along with Addicted and Nervous (both of which are also available).
A Strong Hand by Catt Ford
If you're looking for an intro to BDSM with an emphasis on consent, or your first M/M romance, I cannot recommend A Strong Hand highly enough. (And not just because of the amazing cover.) Damian Wolfe is a photographer and experienced Dom working on an erotic photo shoot. His new assistant Nicholas Sayers was just looking for a decent job, but has found way more than he bargained for. Nicholas's attraction to Damian, uncertainty about his sexuality, and inexperience with the BDSM lifestyle are all handled beautifully. A Strong Hand is sexy as hell with a heart of gold.
Topaz by Beverly Jenkins
Beverly Jenkins is a Queen of Romance, and Topaz is a favorite of mine. A shoot-em-up, wagon-train Western, it follows heroine Katharine Love. As a black newspaperwoman, Katharine is no stranger to taking risks to get the information she needs. But her plot to expose crooked businessman Rupert Samuels goes wildly wrong, and she finds herself in need of a rescue. If only that rescuer weren't Dixon Wildhorse, a Black Seminole lawman, who has been promised her hand in marriage by her cattle-rustling rascal of a father. Her plans for an independent life and career are scattered to the winds — or so she believes. Watching Dixon and Katharine's relationship unfold against the backdrop of late 1800s American expansion to the West is a true delight.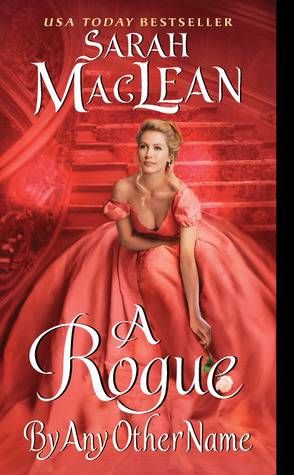 Sarah MacLean, any and all
You already know how much we love Sarah MacLean's historical romances and here is your chance to read all of her work! It's hard for me to pick just one; I've read them all, and love them all in different ways. The Love by the Numbers series is a great introduction to her work and her amazing way with characters; and they tie-in to the First Rule of Scoundrels series, which starts with A Rogue By Any Other Name. And the Scoundrels, oh man. A series that takes place entirely in a gaming hell in London? Yes, please! I don't know what to tell you, aside from READ THEM ALL.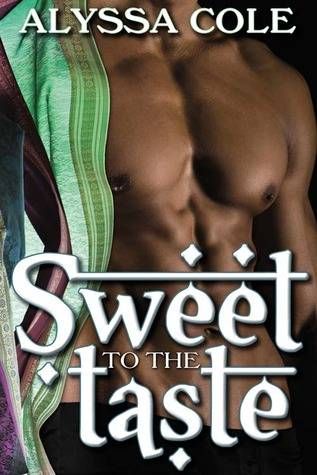 Sweet to the Taste by Alyssa Cole
Cole takes the wedding hook-up in new directions in this erotic short story. While at her best friend's traditional Indian wedding, Callie falls for the handsome singer — and he turns out to be exceptional in many ways. As in, he is literally a god of pleasure. Cole taps into fantasy and blends different cultures to deliver a perfectly paced story — and you can read it on your lunch break. Nooner, anyone?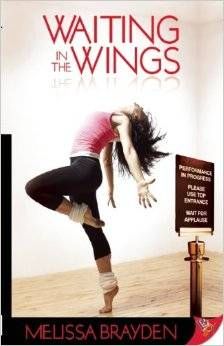 Waiting in the Wings by Melissa Brayden
I'm a sucker for an on-and-off-stage romance, and Waiting in the Wings is a compelling example of the genre. When Jenna McGovern gets cast in her first play, all she wants is to sing and dance as well as she can. She definitely wasn't planning on falling for Adrienne, the lead actress — but it happens nonetheless. When their fling goes awry, she decides she's learned her lesson and focuses solely on her career. And then she and Adrienne are cast in the same movie years later. Can they put their past behind them? Or will the past repeat itself? Brayden weaves Broadway, Hollywood, ambition, and love in this sweet F/F romance.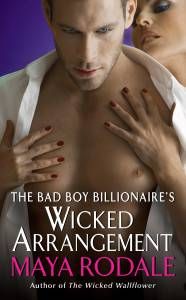 The Bad Boy Billionaire's Wicked Arrangement by Maya Rodale
I love Rodale's sassy Regency romances, so it's no surprise that when she started this series of installments about a woman *writing* romance novels, I would get hooked. This novella is the first in the series, and introduces us to plain Jane (get it) the librarian and her bad-boy Duke (that is his actual name). They meet at a costume ball, and sparks fly. Why not, since it's all anonymous? But then a joke on social media leads to a fake engagement. Can a bad boy be reformed? Will Jane's writing get in the way of her feelings? Will their fake engagement become something real? I am not telling.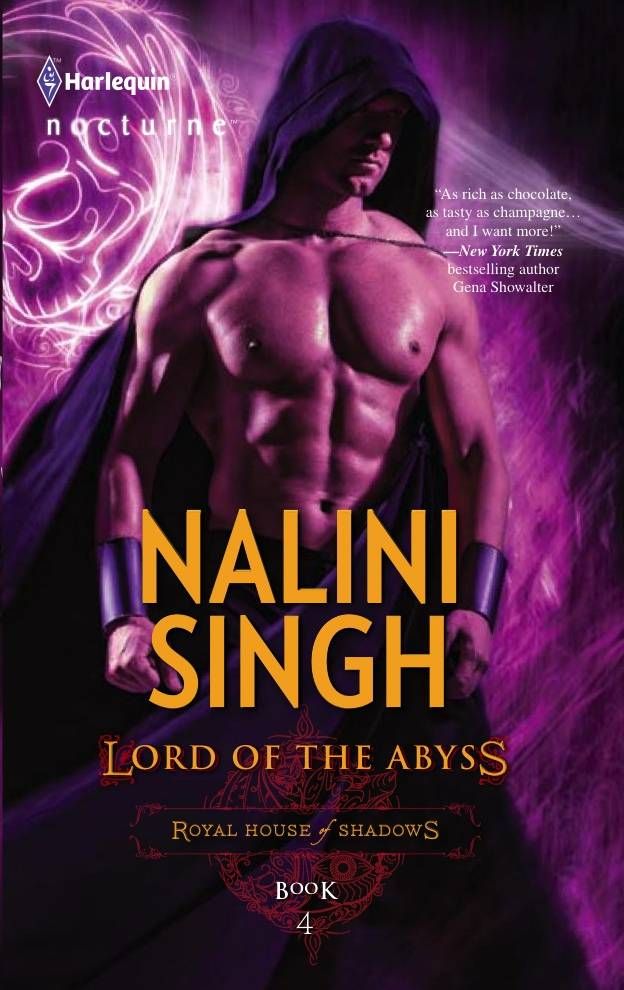 Lord of the Abyss by Nalini Singh
One of the hallmarks of a good series is that you can pick it up wherever, which is what I did with Lord of the Abyss. While it's technically the fourth book in the Royal House of Shadows series, it stands alone just fine. With the feel of a dark and very sexy fairytale, Lord of the Abyss is a gorgeous paranormal set in a foreboding lair that is still, somehow, full of hope. Liliana, our heroine, has been damaged by her past. Micah, on the other hand, doesn't even remember his. But their mutual dedication is enough to save them both, as well as the world itself. Micah's evolution from impenetrable and terrifying to vulnerable, albeit often clueless, is so much fun to read, and the chemistry between these two is top-notch.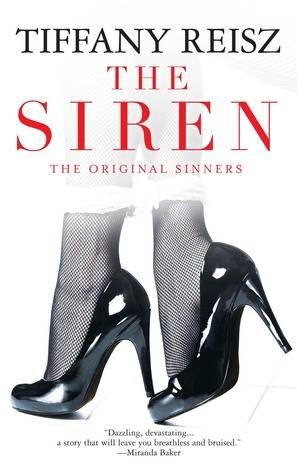 The Siren by Tiffany Reisz
Unlike A Strong Hand, which is sweet as well as kinky, The Siren is a look at the darker, heavier aspects of BDSM erotica. Nora is both a dominatrix and a submissive, which allows Reisz to explore the full spectrum of BDSM from one character's viewpoint. It's difficult for me to resist a writer heroine, and Nora's storytelling is a huge part of the story's draw. Keep in mind, this is definitely erotica. There's a lot of sex — and a lot of it extreme — but it's always consensual. If you're willing to throw the other rules out the window and see what happens, you're in good hands with Reisz.
The Rogue Pirate's Bride by Shana Galen
For my fellow fans of The True Confessions of Charlotte Doyle and Pirates of the Caribbean, let me introduce you to Raeven. She's the daughter of a British Admiral, raised on ships, and is the feistiest spitfire of a hellion in all the 1800s. She's also out to murder the privateer Cutlass, who killed her fiancé. Or so she believes. Plot on top of plot, cannon-fire and swashbuckling escapades, sword fights and steamy encounters — The Rogue Pirate's Bride is a romance for those of us who love a fast-paced adventure on the high seas. While Raeven is a hard character to match for strength, Bastien Cutlass holds his own. I can guarantee that this pair will shiver your timbers. (Not sorry.)