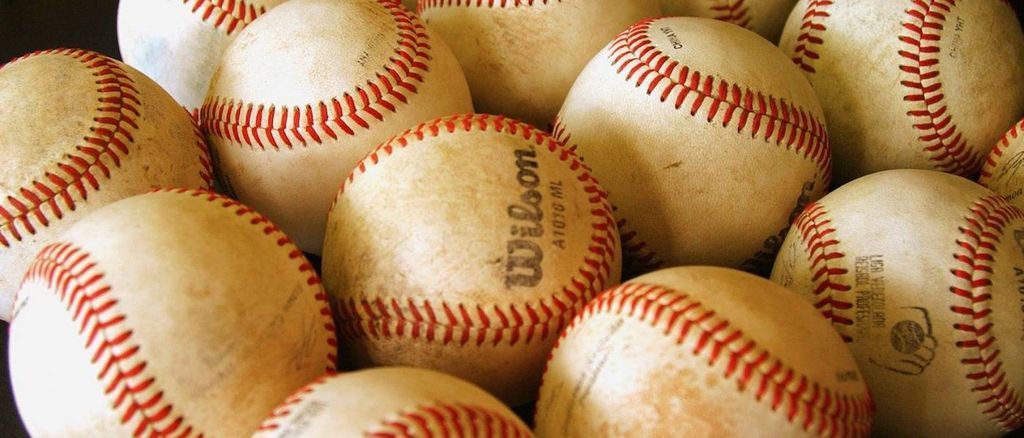 This content contains affiliate links. When you buy through these links, we may earn an affiliate commission.
My husband hasn't been watching much baseball this season (at least not while I've been home), but he just started playing MLB The Show, and it's gotten me thinking about baseball romances. I've come across a few that have been very much about the game, and others that could involve the baseball playing-protagonist being in any sport and nothing much would change in the story. But romances featuring athletes—particularly famous ones—are super fun. And we can admit it: romances with baseball players involved move much faster than a game on TV.
(Note: I enjoy baseball, especially going to games, but in my living room? White noise.)
Here are a few baseball romances you might enjoy:
Changing the Game, Jaci Burton
I had to do this list right, and doing it right involved running out of the gate with one of Jaci Burton's torso brothers. If you haven't read The Perfect Play, you will be spoiled for it, but I don't think it's any hardship to start at one and then go straight to second. The sizzle in this one is hot from the very beginning, and so are the feelings.
Crazy for You, Rina Gray
Baseball star Jake Ross is steps away from nailing the endorsement deal that will help him put his family in the lap of luxury. But the company, and his agent, would love it if he could lose the bad boy sex fiend look. He isn't sure he's interested in giving up his practices, unless maybe it's for the sexy dance teacher at the center where he volunteers. When she takes a fall and he pretends to be her boyfriend in order to ride with her to the hospital, who knows what can happen.
Playing the Rookie, Rachelle Ayala
When Jessica Song and Jay Pak Ahn agree to a week of dates and sexytimes to get over their exes, their pasts collide where it shouldn't, and both their futures are at risk in Major League Baseball.
Double Play, Jill Shalvis
"Pace Martin is the ace pitcher for the Pacific Heat. He's got the arm, the experience, and the wins. He's also got the pain, the pressure, and the possible end of his career looming over him. The last thing he needs now is a distraction, even if it comes in the form of a tough, beautiful, tell-it-like-it-is writer who sees past his defenses." (Goodreads)
The Winning Season, Alison Packard
"Kelly Maxwell has finally landed her dream job as publicist for the San Francisco Blaze. But the team's newest member, handsome bad boy catcher Matt Scanlon, is refusing every interview. She's got to get him to open up before the season ends, or she may not be back next year. And after everything she overcame to achieve her dream, Kelly's not about to let that happen." (Goodreads)
Calling It, Jen Doyle
"Baseball player Nathan Hawkins needs to get away from Chicago. After a near career-ending car accident and with paparazzi surrounding his penthouse, Nate can only think of one place to go: home. But when he finds his old apartment occupied by a half-naked woman wielding a baseball bat, he's not sure what to think…except that maybe his luck has finally changed for the better." (Goodreads)
One in Waiting, Holley Trent
"The Reedsville Roosters' first baseman Leary Marshall last heard from his high school sweetheart Emilie via a stack of paperwork sent by her family's lawyers. Running into her after so many years at her family's hotel rips open old wounds…but reignites former passions, too. As if things aren't complicated enough, Leary's been in a committed relationship to his cowboy right fielder Ren Thompson for a year. He loves Ren, but Emilie's allure as 'the one who got away' is impossible to ignore." (Goodreads) (Oh my.)
Seduced by the Playboy, Pamela Yaye
"Fiery newscaster Angela Kelly wants nothing more than to take the Windy City by storm. But with her show's dangerously low ratings, she stands to lose everything. The pressure is on to save her career, and a tantalizing exposé on wickedly sexy professional baseball player Demetri Morretti might be her last shot. That is, if she can handle the irresistible desire brewing between them…." (Goodreads)
I want to point out one little thing about this list: while it's not overwhelmingly white, the general pickings—and top recommendations—of romance featuring baseball players is. A demographics report from 2015 indicated that teams' active membership were just under 60 percent white, around 9 percent black, and nearly 30 percent Latino. But while some series authors might include black and latino characters in their lineups, very few romance authors of color are writing about baseball. If you look at the list I've collected, you'll notice something very very wrong, if you look at who actually makes up not only the playership, but the fans: THERE ARE NO LATINOS. The number of Major League Baseball players from East Asia or of Asian descent topped out at less than two percent, but there is a romance novel with Asian American protagonists on my list. I didn't dig through every nook and cranny, but I have not been able to find any romances about Latino baseball players written by Latinx authors. (And as usual, if you've come across them, please put them in the comments.) Seriously, if we can just get some of these stories fully written out and published, life would be so much greater.
There's a breathtakingly small number of Latinx authors in romance anyway, considering they're the largest growing minority group in the US.
So, yeah. If we could fix that, publishing, that would be great.
Meanwhile, what are your favorite baseball romances?
~~~
Want more sports romance? You can start with Amanda Diehl's list of 100 must read sports romances, and you can always see what's happening on the romance/erotica tag.