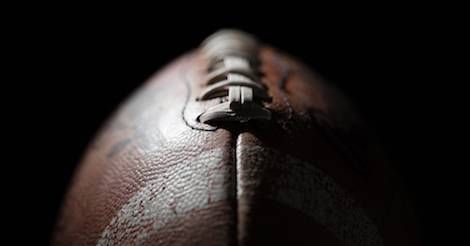 100 Must-Read Sports Romances
This content contains affiliate links. When you buy through these links, we may earn an affiliate commission.
The Super Bowl was yesterday, and as someone who appreciates a man in a sports uniform, I'm all about romances set on some sort of field or court. Even a pool. The sky's the limit! If you're looking to read more sports romances or want to give this particular romance subgenre a try, here are 100 romances with a variety of sports elements. Coaches! Athletes! Basketball! Skiing! There's plenty of romances to interest any sports fan.
The Perfect Play by Jaci Burton (Football) – "As the single mother of a teenage son, the last thing Tara needs is the jet-set lifestyle of quarterback Mick Riley; even though their steamy and passionate one-night stand was unforgettable. Tara's life is complicated enough without being thrust into the spotlight as Mick's latest girl du jour. Tara played the game of love once and lost big, and she doesn't intend to put herself out there again, especially with a heartbreaker like Mick."
The Hook Up by Kristen Callihan (Football) – "Anna Jones just wants to finish college and figure out her life. Falling for star quarterback Drew Baylor is certainly not on her to do list. Confident and charming, he lives in the limelight and is way too gorgeous for his own good. If only she could ignore his heated stares and stop thinking about doing hot and dirty things with him. Easy right?"
The Devil in Denim by Melanie Scott (Baseball) – "As the team-owner's daughter, Maggie Jameson grew up in the New York Saints' stadium—glove, cap, hot dogs, and all. Baseball's in her blood, and she's always dreamed of the day when she would lead the Saints to victory herself. That was before her dad had to sell the team to Alex Winters. The fast-talking, fiercely attractive businessman has a baseball pedigree that's distinctly minor league. Maggie wants to hate him but his skills of seduction, however, are off the charts."
One Night with a Quarterback by Jeanette Murray (Football) – "Cassie is determined to meet the man who's always been missing from her life. Her mother warns her, being the long-lost daughter of a well-known NFL coach won't be easy, but Cassie's determined to stick it out. And before her life turns upside down, she wants one more night of fun."
Rock Hard by Nalini Singh (Rugby) – "Charlotte knows she's a mouse. Emotionally scarred and painfully shy, she just wants to do her job and remain as invisible as possible. But the new CEO—a brilliant, broad-shouldered T-Rex of a man who growls and storms through the office, leaving carnage in his wake—clearly has other plans. Plans that may be equal parts business and bedroom."
The Deal by Elle Kennedy (Hockey) – "Hannah Wells has finally found someone who turns her on. But while she might be confident in every other area of her life, she's carting around a full set of baggage when it comes to sex and seduction. If she wants to get her crush's attention, she'll have to step out of her comfort zone and make him take notice…even if it means tutoring the annoying, childish, cocky captain of the hockey team in exchange for a pretend date."
Game Play by Lynda Aicher (Hockey) – "One night, one time, nothing more. Fresh off representing the US at the Games and with nowhere else to play, Samantha gave in to one night of frantic passion with the Glaciers' brawny hotshot. She couldn't get hurt—not if she controlled the outcome. And she planned to leave Minnesota soon, anyway. She didn't expect to be recruited to coach Dylan after they'd gotten down and dirty."
Game On by Tracy Solheim (Football) – "Working for the Blaze, Carly March knows too well how jocks think—and what they think with—so she's always made a point of keeping them at arm's length. But when she shares a kiss with the devilishly handsome Shane, she finds it hard to play by her own rules—and even harder to resist him.Can a football hero and a business-minded beauty take it all the way? Or will their mutual attraction cost them the big game?"
Can't Stand the Heat by Shelly Ellis (Football) – "Lauren Gibbons is committing the ultimate family betrayal: abandoning the tradition of seducing men for money. Nothing is worth the abuse she's endured from her sugar daddy. Now a sous chef, Lauren is hoping to break from the past for good. And when she meets hot former NFL player Crisanto Weaver, she even lets herself imagine a future. But the small-town rumor mill–and her own sisters–aren't ready for a new Lauren. Between her conniving relatives, her vengeful ex, a mountain of debt, and a whole lot of haters, can she escape her old life, and create something new?"
Knowing the Score by Kat Latham (Rugby) – "Rugby player Spencer Bailey is determined to win a spot on England's World Cup team. But with a month break before the selectors start watching him, he's eager to have fun with a woman who knows the score: the relationship will end when rugby season begins. The lovely American Caitlyn Sweeney seems perfect for the role of temporary lover, since her visa will run out soon anyway."
Kulti by Mariana Zapata (Soccer) – "When the man you worshipped as a kid becomes your coach, it's supposed to be the greatest thing in the world. Keywords: supposed to.It didn't take a week for twenty-seven-year-old Sal Casillas to wonder what she'd seen in the international soccer icon—why she'd ever had his posters on her wall, or ever envisioned marrying him and having super-playing soccer babies."
Simply Irresistible by Rachel Gibson (Hockey) – "Georgeanne Howard leaves her fiancé at the altar when she realizes she can't marry a man old enough to be her grandfather, no matter how rich he is. Hockey superstar John Kowalsky unknowingly helps her escape, and only when it's too late does he realize that he's absconded with his boss's bride. This bad boy isn't looking to be anybody's savior but his own. Still, a long night stretches ahead of them—a night too sultry to resist temptation."
It Had to Be You by Susan Elizabeth Phillips (Football) – "What if a woman who knows nothing about sports inherits a professional football team? The Windy City definitely isn't ready for Phoebe Somerville, the outrageous York knockout who's taking over their home town team. And Phoebe is definitely not prepared for the Stars' head coach Dan Calebow, a sexist jock taskmaster with a one-track mind. This is the book that began it all. The Chicago Stars are about to take the field… and they're not the only ones playing for keeps."
Flat-Out Sexy by Erin McCarthy (Race car driving) – "Independent single mother Tamara Briggs wanted to find a new, sexy, no-strings-attached man–just not one as young as NASCAR driver Elec Monroe. But he sure does get her heart racing. And after she's tricked into a blind date with him, Tamara gives in to her passion. Things screech to a halt, though, when he asks to meet her children. Whatever happened to wham-bam-thank-you ma'am? Suddenly Tamara has to decide how much risk she's willing to take to experience the power of true love."
Alex by Sawyer Bennett (Hockey) – "Hockey star Alexander Crossman has a reputation as a cold-hearted player on and off the rink. Pushed into the sport by an alcoholic father, Alex isn't afraid to give fans the proverbial middle finger, relishing his role as the MVP they love to hate. Management, however, isn't so amused. Now Alex has a choice: fix his public image through community service or ride the bench. But Alex refuses to be molded into the Carolina Cold Fury poster boy . . . not even by a tempting redhead with killer curves."
Him by Sarina Bowen & Elle Kennedy (LGBT; Hockey) – "Jamie has waited a long time for answers, but walks away with only more questions—can one night of sex ruin a friendship? If not, how about six more weeks of it? When Wesley turns up to coach alongside Jamie for one more hot summer at camp, Jamie has a few things to discover about his old friend…and a big one to learn about himself."
Double Play by Jill Shalvis (Baseball) – "Pace Martin is the ace pitcher for the Pacific Heat. He's got the arm, the experience, and the wins. He's also got the pain, the pressure, and the possible end of his career looming over him. The last thing he needs now is a distraction, even if it comes in the form of a tough, beautiful, tell-it-like-it-is writer who sees past his defenses."
Love Becomes Her by Donna Hill (Basketball) – "Fate has one last zinger in store for Barbara Allen. His name is Michael Stevens, he is a basketball millionaire, he's little more than half her age and he wants to spend the night!"
Body Check by Deirdre Martin (Hockey) – "Janna MacNeil is a publicist on a mission to change the image of the bad boys of hockey: the Stanley Cup Champion New York Blades.Ty Gallagher is a captain on a mission— to get his team to win the Cup again… at any cost. His determination is legendary, as well as his unwillingness to toe the corporate line."
On the Surface by Kate Willoughby (Hockey) – "NHL player Tim Hollander lost his temper one time and threw a water bottle at an abusive fan. After "Bottlegate," he's traded to the San Diego Barracudas, where he'll need to keep the bad publicity to a minimum while proving he can still compete with the younger guys on the ice.Erin Collier is a pediatric nurse who's never seen a hockey game, but gets in line for Tim's autograph at a PR event in hopes of impressing the doctor she has a crush on. When an obnoxious fan gets pushy toward Erin, Tim rushes to defend the pretty stranger, throwing a punch in the process."
Blitzing Emily by Julie Brannagh (Football) – "Emily Hamilton doesn't trust men. She's much more comfortable playing the romantic lead in front of a packed house onstage than in her own life. So when NFL star and alluring ladies' man Brandon McKenna acts as her personal white knight, she has no illusions that he'll stick around. However, a misunderstanding with the press throws them together in a fake engagement that yields unexpected (and breathtaking) benefits."
The Player Next Door by Kathy Lyons (Basketball) – "NBA star Mike Giamaria doesn't mix basketball with love. Ever. Then Mike meets Tori Williams, his cute, quirky new neighbor who seems hell bent on refurbishing her death trap of a house on her own. When she falls from her roof and into his arms, Mike knows he's just caught a whole heap of trouble."
All Lined Up by Cora Carmack (Football) – "Dallas Cole loathes football. That's what happens when you spend your whole childhood coming in second to a sport. College is her time to step out of the bleachers, and put the playing field (and the players) in her past.But life doesn't always go as planned. As if going to the same college as her football star ex wasn't bad enough, her father, a Texas high school coaching phenom, has decided to make the jump to college ball… as the new head coach at Rusk University. Dallas finds herself in the shadows of her father and football all over again."
Pairing Off by Elizabeth Harmon (Figure skating) – "American pairs figure skater Carrie Parker's Winter Games dreams were dashed when her philandering partner caused one of the greatest scandals in skating history. Blacklisted from competing in America, her career is over…until she receives a mysterious invitation and is reunited with the most infuriating, talented—and handsome—skater she's ever met."
Back in the Game by Lori Wilde (Baseball) – "Wanted: ghostwriter. Must be female, a baseball fan, and have a great pair of legs.Ex-pitcher Rowdy Blanton never saw a woman he couldn't conquer or a team he couldn't beat. And now that he's off the field he's ready to tell all about when he played the field. So he chooses Breeanne Carlyle to do the job—she's got the requirements, but more important, there's something about her that makes him want to be a better man."
In Kelly's Corner by Roxie Rivera (MMA) – "After a stalker breaks into her home, internet entrepreneur Bee Langston decides Kelly Connolly is the only man who can help her—but seeking help from the former Marine isn't easy, especially after she made a spectacular fool of herself trying to kiss the sinfully sexy bodyguard."
The Ex Games by Jennifer Echols (Snowboarding) – "When Hayden wins the girls' division of a local snowboarding competition, Nick is unimpressed, claiming that Hayden wouldn't have a chance against a guy. Hayden calls Nick's bluff and challenges him to a head-to-head boarding contest. Their mutual friends quickly take sides, the girls on Hayden's and the boys on Nick's, making for an all-out battle of the sexes. This friendly competition is bound to get heated — and they might end up igniting some old flames."
Basketball Jones by E. Lynn Harris (LGBT; Basketball) – "Aldridge James "AJ" Richardson is living the good life. He has a gorgeous town house in always-flavorful New Orleans, plenty of frequent-flier miles from jet-setting around the country on a whim, and an MBA—but he's never had to work a regular job. He owes it all to his longtime lover, Dray Jones. Dray Jones the rich and famous NBA star. They fell in love in college when AJ was hired to tutor Dray, a freshman on the basketball team. But Dray knew if he wanted to make it to the big time, he must juggle his public image and his private desires."
Long Hard Ride by Lorelei James (Bull riding) – "Channing Kinkaid itches for a wild western adventure with an untamed man. Enter Colby McKay, bull rider, saddle bronc buster and calf roper. He knows he's found a woman who's up to the challenge of cutting loose. Intrigued by Channing's bold proposition to "horse around" on the road, Colby proposes sexual escapades not only in his bed, but in those of his two rodeo traveling partners. Can Channing give up total control? Especially when not all is as it seems with the sexy trio?"
Blindsided by Emma Hart (Football) – "Two people. Two agendas. Two games. What happens when the out-there It-Boy of football meets the secret It-Girl of fashion?The son of the best quarterback the league has ever seen, filling legendary shoes as the L.A. Vipers' quarterback was inevitable for Corey Jackson. So was meeting Leah Veronica—the first girl to hand him his ass without putting a hair out of place."
Taking Shots by Toni Aleo (Hockey) – "Elli Fisher has never thought she was good enough, let it be her job, her weight, her love life, nothing. That is until she meets Shea Adler. After doing a promotional shoot for the NHL team, the Assassins, she meets the hunky hockey player who shoots a puck, shattering her world."
Stealing Second by Alison Packard (Baseball) – "It's taken seventeen years for Tom Morgan to get over Katie—Katherine now. Sober now and faced with the incredible opportunity to manage the Blaze, he thinks he'll finally be able to handle working with this beautiful woman without falling to pieces…as long as she doesn't get too close."
Fast Break by Regina Hart (Basketball) – "Jaclyn Jones is set on rebuilding the Brooklyn Monarchs, the NBA team her grandfather founded with his friends. But jealousy has made her parter, the nephew of one of the franchise's co-founders, just as focused on destroying the team. Why else would he hire a retired NBA player with no coaching experience to lead the team?"
The Year We Fell Down by Sarina Bowen (Hockey) – "She expected to start Harkness College as a varsity ice hockey player. But a serious accident means that Corey Callahan will start school in a wheelchair instead.Across the hall, in the other handicapped-accessible dorm room, lives the too-delicious-to-be real Adam Hartley, another would-be hockey star with his leg broken in two places. He's way out of Corey's league.Also, he's taken."
Breakaway Hearts by Crista McHugh (Hockey) – "Hockey star Ben Kelly has retreated to his mountain cabin in the ski town of Cascade, BC, to recuperate from a season-ending knee injury and contemplate his future in the NHL. He never expects to run into the one woman who got away. Nine years may have passed, but nothing has dulled the explosive chemistry between them. Now he wants more than just one night."
Dangerous Race by Dee J. Adams (Race car driving) – "Four years ago, race car driver Tracey Bradshaw almost died in a horrific crash. Now scarred inside and out, she's making a comeback, but her team is plagued by a series of "accidents". When the team leader dies under mysterious circumstances, former driver Mac Reynolds takes charge. The pair clash as Trace resents his high-handed attempts to control her, while Mac fears Trace's recklessness will get her killed"
The Striker's Chance by Rebecca Crowley (Soccer) – "Landing the PR contract for North Carolina's new soccer team could take Holly Taylor's career to the next level. Her task? Make Kepler "Killer" de Klerk, an athlete with a party-hard reputation, a star. But revamping the sexy footballer's image while battling her unwanted attraction to him is easier said than done."
The Magic Broom by Teegan Loy (LGBT; Curling) – "With the winter Olympics on the horizon, Cody Mikkelson's editor assigns him several stories about athletes in the area with gold medal aspirations. But there's a catch: Cody has to try all the sports when he interviews the athletes—and he is so not an athlete."
Stealing Kisses by Harmony Evans (Basketball) – "Life coach Natalie Kenyon helps her famous clients achieve happiness and lasting intimacy in their personal lives. But pro-basketball all-star Derek Lansing isn't so easy to pin down. His rags-to-riches story takes hold of Natalie's heart and his first electric touch ignites an irresistible desire. It could be a lose-lose if she becomes the sexy player's next conquest."
Causing Havoc by Lori Foster (MMA) – "Orphaned and torn from his sisters as a boy, sexy extreme wrestler Dean "Havoc" Conor gets a letter revealing how much his siblings want him back in Harmony, Kentucky. To stop his sister from marrying a sleazeball, Dean finds himself teaming up with her pretty-but-smart-mouthed friend Eve-who's heard of Havoc's reputation and doesn't need some hunk trampling on her heart. Now all Dean has to do is protect his sisters, win Eve over, and expose a devious criminal. And he thought winning the heavyweight belt was hard."
High Season by Jessica Whitman (Polo) – "Georgia never wanted to be a jetsetter. A plain old country vet was fine for her. But one distress call from her best friend and the next thing she knows she's neck deep in the world of polo's most elite international players–complete with designer dresses, fine champagne and some of the most gorgeous thoroughbreds she's ever seen. Some of the most gorgeous men too…"
A Fighting Chance by Shannon Stacey (MMA) – "Running into his ex won't shake Brendan. Even if it brings up the old pain of loving her when she was only slumming. Even if she looks really good. In fact, what better way to get over the past than to take advantage of the still-sizzling chemistry running hot between them? He's there to win an MMA fight, but he won't say no to a little physical relief of a different kind."
Against the Ropes by Sarah Castille (MMA) – "He scared me. He thrilled me. And after one touch, all I could think about was getting more…Makayla never thought she'd set foot in an underground mixed-martial arts club. But if anyone needs a medic on hand, it's these guys. Trouble is, at her first sight of the club's owner she's the one feeling breathless."
In the Fast Lane by Audra North (Race car driving) –"Ranger Colt knows how to make a woman's heart race. But when his voice pops up on Kerri's headset–while she's in mid-tailspin–she's in no mood for his charms. Colt Hardware now has a significant stake in the Hart family business, and Kerri has no choice but to work with him. But when her ex-boyfriend makes a very public, tabloid-fodder scene that threatens to tarnish her image, it's Ranger who comes to the rescue. Pretending to be engaged to generate some good publicity seems like a good plan. In fact, it works–all too well. What begins as a ruse is revving up to feel a whole lot like the real thing. Will Kerri and Ranger's fake-lationship take a wild turn. . .and lead them toward the finish?"
Got a Hold on You by Pat White (Wrestling) – "When Frankie McGee told her Uncle Joe she'd do anything to help save the family business, she wasn't exactly thinking of dressing up in a fur-trimmed bikini and four-inch stilettos. Nor had she planned that the best kiss of her life would be staged by the wrestler Black Jack Hudson–a veritable wall of muscle and masculinity. But now her fate was sealed: Frankie the accountant by day; Tatianna the Tigress by night. Was it possible lack could ever love both of them?"
Dare You To by Katie McGarry (Baseball) – "Ryan Stone is the town golden boy, a popular baseball star jock-with secrets he can't tell anyone. Not even the friends he shares everything with, including the constant dares to do crazy things. The craziest? Asking out the Skater girl who couldn't be less interested in him."
Field of Pleasure by Farrah Rochon (Football) – "Life is one endless touchdown for Jared Dawson. Until the former playboy and star cornerback for the New York Sabers discovers his girlfriend in bed with another man. Reeling from the betrayal, Jared returns to his flings-with-no-strings ways. But no man can walk away from Chyna McCrea. The ravishing choreographer is already tackling the pro-footballer's heart."
Game for Marriage by Karen Erickson (Football) – "Struggling artist Sheridan Harper never imagined she'd spend a sizzling night with Jared Quinn, the smoking-hot star quarterback of her local professional football team, the San Jose Hawks. And she's even more shocked when Jared's publicist offers her a proposition: a fake marriage to keep Jared out of the gossip mags."
Losing to Win by Michele Grant (Football) – "The small town of Belle Haven, Louisiana, is still struggling with the aftermath of Hurricane Katrina and the Gulf oil spill, and its residents will do whatever it takes to get it back on its feet. So when local English teacher Carissa Melody Wayne is asked to appear on the weight-loss reality show Losing to Win, she agrees. She doesn't realize that others from her past will be joining her, including her high school nemesis, an acquaintance who's been nursing a long-time crush on her–and most shocking of all, Carissa's ex-fiancé, former NFL star Malachi Knight."
Hot Stuff by Carly Phillips (Football) – "Annabelle Jordan and her two sisters were orphans in frilly dresses when they went to live with their sports-lawyer uncle in his world of locker rooms, bookies and gambling.Now the girls are publicists in their uncle's firm, The Hot Zone. Despite her upbringing Annabelle is all woman. She's naturally drawn to real men — like her latest client, ex-football legend and businessman Brandon Vaughn."
Seducing Cinderella by Gina L. Maxwell (MMA) – "Mixed martial arts fighter Reid Andrews's chance to reclaim his title as light heavyweight champ is shattered when he's injured only months before the rematch. To make sure he's healed in time, his trainer sends him to recuperate under a professional's care—Reid's best friend's little sister, all grown up."
Catching Jordan by Miranda Kenneally (Football) – "What girl doesn't want to be surrounded by gorgeous jocks day in and day out? Jordan Woods isn't just surrounded by hot guys, though-she leads them as the captain and quarterback of her high school football team. They all see her as one of the guys and that's just fine. As long as she gets her athletic scholarship to a powerhouse university."
Love in Play by Zuri Day (Football) – "With her curvaceous full figure and a mega-successful magazine career, Dominique Clark is finally large-and-in-charge of her life. The last thing she needs is romantic drama–especially in the form of her son's football coach, Jake McDonald, a man who's used to calling the shots. Yet when their instant attraction leads to a sizzling all-night sexual marathon, they agree that several rematches are in order just to get each other out of their systems. The loving is good, but their differences of opinion have Dominique's head screaming time out. Her heart, however, wants to stay in the game. . ."
Game for Anything by Bella Andre (Football) – "He's the Superbowl hero men idolize and women lust after . . . the bad boy quarterback with a dangerous edge. But behind his devil-may-care grin, Ty Calhoun hides a desire that only one woman can ever fulfill—and a memory he can't shake: high school graduation night . . . and mind-blowing sex with the untouchable girl of his dreams. He would trade every trophy to feel the heat of her sensual, uninhibited lust once more. And he may get that chance . . . because she's just been hired by the San Francisco Outlaws' new owner to clean up Ty's act."
The Hooker and the Hermit by L.H. Cosway and Penny Reid (Rugby) – "Ronan Fitzpatrick, aka the best hooker the world of rugby has seen in decades, despises the media—social or otherwise. The press has spun a web of lies depicting him as rugby's wild and reckless bad boy. Suspended from his team, Ronan has come to Manhattan to escape the drama, lay low, fly under the radar. Only, Ronan isn't easy to overlook, and he can't escape the notice of the Socialmedialite…"
The Deal with Love by Jamie Wesley (Basketball) – "When filmmaker Christian Monroe runs into fiery—and frustrating—Elise Templeton at a party, the night quickly becomes the hottest one-night stand of their lives. But then her boss hires Christian to make a publicity film about Elise, and suddenly they're in each other's space. All day. Every day. And things are getting hotter…Outside the bedroom, the two have nothing in common. Elise is focused solely on becoming the NBA's first female general manager. And Christian learned long ago that being a work-a-holic—or being with one—is a recipe for disaster."
Fourth and Goal by Jami Davenport (Football) – "Armed with an uncanny ability for evaluating football talent, a dogged determination to succeed in a man's world, and an empty bank account, Rachel McCormick agrees to help struggling wide receiver Derek Ramsey get his game back. Rachel believes Derek, her former best friend and lover, knows the truth behind the points-shaving scandal which ruined her father. She vows to expose the secret even if it destroys Derek in the process."
Shadowboxer by Cari Quinn (MMA) – "Fighter Mia Anderson has faced the dark side of life and survived. But just getting by is no longer enough. To fund her new life with her baby sister, she's determined to beat the reigning king of the male fighters in New York's underground MMA circuit, Tray "Fox" Knox."
Devil of the Gridiron by Melissa Blue (Football) – "Charlotte West never thought she'd have to ask someone named Devil of the Gridiron for a favor, but her after-school food program is in trouble. She's desperate for donations to keep it going, and a visit from a sports star could create enough social media buzz to save it. But she knows with men like Adam one little favor may be all he'll need to seduce her. Charlotte's instinct is to run from men with wicked smiles and reckless natures, they bring nothing but trouble and heartache."
Calling It by Jen Doyle (Baseball) – "Baseball player Nathan Hawkins needs to get away from Chicago. After a near career-ending car accident and with paparazzi surrounding his penthouse, Nate can only think of one place to go: home. But when he finds his old apartment occupied by a half-naked woman wielding a baseball bat, he's not sure what to think…except that maybe his luck has finally changed for the better."
Forward Pass by Desiree Holt (Football) – "Shay Beckham grew up idolizing her brother's best friend, star quarterback Joe Reilly. There was no one in their Texas town who had the moves to match Joe on or off the field. Years later, he's still a player who has what it takes to drive any hot-blooded woman wild. But Shay isn't a kid with a bad case of hero-worship anymore. She's grown-up and independent, with her feet on the ground and a serious head on her shoulders. If she could just say the same for Joe."
Playing by Her Rules by Amy Andrews (Rugby) – "When style columnist Matilda Kent accidentally lets slip that she was once involved with the captain of the Sydney Smoke rugby team, she suddenly finds herself elevated to the position she's always wanted – feature writer. The catch? She's stuck doing a six-part series on her ex. Still, there's no way she can turn down a promotion…or the chance to dish the dirt on the guy who so callously broke her heart."
Roller Girl by Vanessa North (LGBT; Roller derby) – "Derby offers Tina an outlet for her frustrations, a chance to excel, and the female friendships she's never had before. And as Tina starts to thrive at derby, the tension between her and Joe cranks up. Despite their player/coach relationship, they give in to their mutual attraction. Sex in secret is hot, but Tina can't help but want more."
Between Heats by Laney Castro (Swimming) – "All that aspiring model Madison Thomas wants is for her first big catalogue campaign to go well. What she doesn't count on is an all-American swimming champ and co-model trying to get her fired on her first day. But Madison doesn't back down from a challenge and she won't stop until she gets what she wants.
The Other Half of Me by DM Mortier (Football) – "Jasmine Blackman knows better than to fall in love with a professional athlete. Growing up with four brothers in the profession, she knows their player ways. She has no excuse for falling for bad boy Seth Harjo, star quarterback of the Dallas Cowboys. But the heart wants what it wants, and nothing he does dissuades her. The instant he flashes those golden boy dimples, she is lost."
A Gentleman's Game by Theresa Romain (Horse racing) – "Suave Nathaniel Chandler can just as easily talk himself into a willing lady's embrace as he can broker a business deal. But no amount of charm is sufficient to cloak a chilling, recent discovery: every one of his award-winning racehorses has suddenly and mysteriously fallen ill. His suspicions fall on the alluring Rosalind Agate, his father's new secretary. But for the sake of both their livelihoods – and his recent attraction – Nathaniel sets aside his suspicions. Instead, he decides to use Rosalind's wit and her wiles as key components of his investigative team."
The Trouble with Love by Lauren Layne (Soccer) – "After giving up everything for a pro-soccer career, Alex Cassidy watches his dreams crumble as a knee injury sidelines him for good. Now he's hanging up his cleats and giving journalism a shot. It's just a coincidence that he happens to pick a job in the same field, and the same city, as his former fiancée . . . right? But when Emma moves in next door, it's no accident. It's research. And Alex can't help wondering what might have been. Unlike the innocent girl he remembers, this Emma is chic, sophisticated, and assertive—and she wants absolutely nothing to do with him. The trouble is, Alex has never wanted her more."
Just This Once by Rosalind James (Rugby) – "Everyone but Hannah Montgomery, that is. She just needs a vacation. Three weeks in New Zealand to sort out her life, figure out what she wants, seems just right. Oh, and to relax. She should definitely put that on the agenda. She certainly isn't looking for a sexy fling with a professional rugby player, no matter how attractive he is. Hannah doesn't do casual. But maybe just this once…"
Once Upon a Player by Agay Llanera (Volleyball) – "Gorgeous college senior Val Fabian is a player in every sense of the word. She's the star spiker of her university's volleyball team, and she never runs out of dates. But it seems that this year, she has finally been bitten by the commitment bug. She sets her sights on an unexpected target–the unassuming yet ultra-cute Jake Clementia. Val is used to getting what she wants, and is sure she'll snag him before graduation. But in the process of winning his heart, she is sideswiped by a surprise move that sends her tumbling from her pedestal."
Maybe This Christmas by Sarah Morgan (Skiing) – "Ski pro Brenna Daniels knows all about the perils of unrequited love—she's been in love with Tyler for years. But living with him is absolute torture…how can she concentrate on being his friend when he's sleeping in the room next door? Then when Tyler kisses Brenna, suddenly the relationship she's always dreamed of feels so close she could almost touch it. Could this be the Christmas her dreams of a happy-ever-after finally come true?"
Opposites Attract by Nora Roberts (Tennis) – "Asher Wolfe and Ty Starbuck were tennis superstars – Ty all fire and flash, Asher the ice princess with devastating control. Three years ago, the combination had resulted in a passionate affair. But misunderstandings had catapulted Asher into an unhappy marriage with another man. Now the ice princess was back on the circuit, determined to win. But her concentration was threatened, as Ty's dark eyes dared her to become the fiery woman he had once loved."
The Billionaire's Forbidden Desire by Nadia Lee (Figure skating) – "Former skating star Sophia Reed is broke and running out of options fast. While seeking help from a distant relative, she runs smack into the one-night stand she had three years ago. She never forgot the magnetic, magical Dane, but their reunion is nothing like she imagined. Dane is now cold and unapproachable, and he's determined to get rid of her."
One in Waiting by Holley Trent (Baseball) – "The Reedsville Roosters' first baseman Leary Marshall last heard from his high school sweetheart Emilie via a stack of paperwork sent by her family's lawyers. Running into her after so many years at her family's hotel rips open old wounds…but reignites former passions, too. As if things aren't complicated enough, Leary's been in a committed relationship to his cowboy right fielder Ren Thompson for a year. He loves Ren, but Emilie's allure as "the one who got away" is impossible to ignore."
Worth the Drive by Mara Jacobs (Golf) – "Katie Lipton is the town beauty, but that never got her what she wanted most—a baby. And, oh yeah, a faithful husband would have been nice, too.Reeling from her husband's cheating and desertion, Katie embarks on a one-night fling with professional golfer Darío Luna. Never could she have imagined that one night with Darío would give her something fifteen years of marriage couldn't—morning sickness."
Riders by Jilly Cooper (Polo) – "Riders, the first and steamiest in the series, takes the lid off international showjumping, a sport where the brave horses are almost human, but the humans behave like animals.The brooding hero, Jake Lovell, under whose magic hands the most difficult horse or woman becomes biddable, is driven to the top by his loathing of the beautiful bounder and darling of the show ring, Rupert Campbell-Black. Having filched each other's horses, and fought and fornicated their way around the capitals of Europe, the feud between the two men finally erupts with devastating consequences during the Los Angeles Olympics."
Player's Ultimatum by Koko Brown (Soccer) – "While Yvonne is initiated into the fast-paced world of international soccer, she's ill-prepared for a mutual attraction to her best friend's teammate, Paolo Saito. And when the Japanese Brazilian footballer discovers her secret and turns the tables on her, Yvonne loses sight of her goal and risks sacrificing more than just her heart."
For the Win by Sara Rider (Soccer) – "Lainey Lukas has sacrificed everything—sleep, family, carbs, a life—to earn her spot as the top player and captain of the Seattle Falcons women's soccer team. She's determined to lead her team to a national championship and finally earn the sport the respect it deserves—and nothing will throw her off her game. When Lainey's hero Gabe Havelak, star of the Seattle Surge, crashes her team's first press conference—making the Falcons look like a joke to the local media and humiliating Lainey in the process—she's hell-bent on revenge."
Fighting for It by Jennifer Fusco (Boxing) – "After suffering a devastating loss during his last fight, heavyweight boxer Jack Brady's whole career went down for the count. Now, his late manager's daughter has inherited his contract and Jack is pleased to discover that the girl he fell in love with as a kid has grown into a strong, sexy woman—until she makes it clear that Jack has no choice but to get in the ring."
Slow and Steady Rush by Laura Trentham (Football) – "Robbie Dalton knows a thing or two about painful pasts. After bouncing around in foster care and the Army for years he is finally ready to move on and make a home for himself in Falcon, Alabama as the newest high school football coach. Sparks fly when the sexy new coach and the sharp-tongued librarian meet, but neither of them is looking to make ties."
Courting Cinderella by Mackenzie Lucas (Volleyball) – "When a small town is willing to protect the secret of its celebrity sports figure from the prying eyes of an exposé photographer, a wicked stepmother, and a long-forgotten ex, life gets interesting. Courting Cinderella is a contemporary retelling of Cinderella where a women's Olympic volleyball player takes center stage and a hot exposé sports photographer becomes Prince Charming. True love triumphs in the best way possible, but only after a little sparring and a lot of sparks on and off the court as these two transform from enemies to lovers."
Rush by Nyrae Dawn (LGBT; Football) – "Alec Andrews has never quite forgiven Brandon for walking away when their friendship turned into something more. But he can't deny help to one of his closest friends. As the two spend the long, hot summer working together, their old attraction comes flooding back."
All of Me by Jennifer Bernard (Baseball) – "Playing for the Kilby Catfish is hotshot pitcher Caleb Hart's last chance to salvage his career after a major league meltdown. But the day of his opener with the minor league team, Caleb strikes out with the gorgeous woman who is delivering a petition to run the unruly Catfish out of town. Now, to stay in the lineup, Caleb will need to score big with the feisty brunette he can't keep out of his thoughts."
One More Shot by Victoria Denault (Hockey) – "Jessie tries not to think about the night she gave herself to Jordan—or how he broke her heart. She tries not to think about it, but she does. Especially now, when she's staring into his sky-blue eyes for the first time in six years. After so much time and torment, she can't tell if she loves him or hates him. But Jordan has learned enough to know a connection like theirs is rare. He was lucky to find Jessie once. No way will he lose her again."
Match Point by R.L. Burgess (LGBT; Tennis) – "A successful Juniors coach, Miranda Ciccone jumps at the chance to join Team Richards as Jodi's assistant coach. Thrown together constantly as they travel to major tournaments, the two women fight their growing attraction. When Miranda realizes she can no longer ignore her feelings for Jodi, she must choose: stay at the risk of distracting Jodi from her biggest professional opportunity, or silently turn her back on the possibility of love. Either way—she could end up destroying Jodi's dream."
World Cup Hook Up by Katrina Ramos Atienza (Soccer) – "Stacy missed the excitement of the World Cup, but when a certain incognito guest checks into her dad's inn, not even her craziest soccer dreams could have prepared her for this golden goal."
Wilder by Rebecca Yarros (X-Games) – "He's Paxton Wilder. Twenty-two-year-old, tattooed, smoking-hot leader of the Renegades. Five time X Games medalist.The world is his playground—especially this year—and for the next nine months I'm stuck as his tutor on the Study at Sea program."
Moonshot by Alessandra Torre (Baseball) – "Baseball isn't supposed to be a game of life and death…The daughter of a legend, the Yankees were my family, their stadium my home, their dugout my workplace. My focus was on the game. Chase… he started out as a distraction. A distraction with sex appeal poured into every inch of his six foot frame. A distraction who played like a god and partied like a devil."
Getting Inside by Serena Bell (Football) – "Despite what they say in the press, I save my best moves for game day. The Grizzlies aren't just my teammates, they're my brothers—no way am I going to let some new coach shake up our defense. But Iona Thomas isn't just some coach. It's so tough to keep my head in the game when I'd rather be in bed with her. She may take charge at practice, but if I had her in my arms, I'd be choosing the plays. I just need to figure out what makes her tick—and what makes her want to break the rules."
Hard Knocks by Ruby Lang (Hockey) – "Neurologist Helen Chang Frobisher is on a mission to ban hockey from Portland to prevent the kind of concussive brain injury that plagues her father. Oregon Wolves player Adam Magnus is desperately trying to secure his career and his retirement despite the team's dismal record."
Shredded by Tracy Wolff (Snowboarding) – "Ophelia Richardson isn't like any girl Z has ever met. Though she's from New Orleans high society, she's no Southern belle—and she's not shy about being miserable in frozen, godforsaken Park City. But laying low is her only option after her ex, a rich boy who couldn't take no for an answer, nearly killed her in a jealous rage. Following that terrifying encounter, the last thing Ophelia needs is a boyfriend—especially one as rich and arrogant as Z. But Ophelia soon discovers that he isn't what he seems. If anything, Z may be even more damaged than she is."
After Wimbledon by Jennifer Gilby Roberts (Tennis) – "After 12 years on the pro. tennis tour and four years with her sort-of boyfriend, Lucy Bennett has had enough. She wants real life… and real love.Her life, her decision. Right? Well, no one else seems to think so. With opinions on all sides, Lucy's head is spinning. And she's stumbling right into the arms of long-term crush and fellow player Sam. Shame her boyfriend – his arch-rival – would sooner smash a racquet over their heads than agree to a simple change of partners."
Inevitable Seductions by Christina C. Jones (Rugby) – "The chemistry between Stephen Foster and Nubia Perry is an undeniable fact.The handsome, dynamic former rugby star is used to getting who he wants with minimal effort, but Nubia's steadfast refusal to acquiesce – while also making it clear that she's equally interested in him – is compelling enough to keep his attention firmly planted on her."
Sugar's Twice as Sweet by Marina Adair (Golf) – "Bad-boy golf champion Brett McGraw figured his hometown of Sugar, Georgia was the perfect place to lay low and get his life back up to par. The leggy blonde with a pint-sized pup is the kind of sweet 'n sassy trouble he never saw coming. She doesn't know a nut from a bolt and before long, he's renovating her house . . . as she steals his heart. Can he convince Josephina that his womanizing ways are in the past and he's ready for forever?"
Love in the Red Zone by Love Belvin (Football) – "Meet Trent Bailey, who is fighting for the right to continue his stellar professional football career after enduring striking legal woes in the recent past. Trent cannot and will not blow his second chance for anyone; after all, this is the blessing he's been praying for. After receiving confirmation that staying focused is all he needs, it's what he aims to do. No distractions. That's until he bumps into two unexpected overnight guests."
Letters to Nowhere by Julie Cross (Gymnastics) – "I've gotten used to the dead parents face. I've gotten used to living with my gymnastics coach. I've even adjusted to sharing a bathroom with his way-too-hot son. Dealing with boys is not something that's made it onto my list of experiences as of yet. But here I am, doing it. And something about Jordan–being around him, talking to him, thinking about him–makes me feel like I can finally breathe again."
Scoring Wilder by R.S. Grey (Soccer) – "With Olympic tryouts on the horizon, the last thing nineteen-year-old Kinsley Bryant needs to add to her plate is Liam Wilder. He's a professional soccer player, America's favorite bad-boy, and has all the qualities of a skilled panty-dropper. Kinsley tries to play the game her way as they navigate through forbidden territory, but Liam is determined to teach her a whole new definition for the term 'team bonding.'"
Too Much of a Good Thing by Joss Wood (Rugby) – "Rugby coach Will Scott is just what Lu needs to ease herself back into the dating game. Only in town temporarily, king of the fling…he's perfect. But his kisses are so electric that remembering they have an expiry date is getting harder. Suddenly Lu starts wondering…maybe it is possible to have too much of a good thing!"
The All-Star Antes Up by Nancy Herkness (Football) – "'No strings, no rings.' That's Luke Archer's motto. As the champion quarterback for the New York Empire—not to mention a self-made billionaire—Luke has given up on serious relationships. Women only want him for one thing: the thrill of being with a superstar. And he likes it that way too. But when his best friend announces he's retiring from football to spend time with his wife and kids, Luke feels like he's missing out on something much bigger than his career."
Resisting Roots by Audrey Carlan (Baseball) – "Trent Fox, who's known for being a "player" on and off the baseball field. Trent has the best hitting average in the league. Recently, he suffered a torn hamstring that takes him to the Lotus House Yoga Center for recuperation. There he meets the curvy, petite blonde with soulful black eyes and candy-coated glossy lips he'd like to do more to than kiss. He secures the flexible hottie for daily private lessons that ultimately show him how sensual the art of yoga can be."
Maverick by Anna Cruise (Surfing) – "Kellen Handler is in deep.Ever since he can remember, he's wanted to be a professional surfer. And he made it, rising to the top of the ranks, traveling the world and riding every break he's ever dreamed of. His good looks and reputation for living on the edge—both in and out of the water—have made him an international superstar. But when his best friend dies in a tragic accident, Kellen wipes out big time, spiraling so badly that everything he's worked for starts to disintegrate."