Lists
5 (More) Tips For Reinvigorating Your Book Club
This content contains affiliate links. When you buy through these links, we may earn an affiliate commission.
While we at the Riot take some time off to rest and catch up on our reading, we're re-running some of our favorite posts from the last several months. Enjoy our highlight reel, and we'll be back with new stuff on Monday, January 11th.
This post originally ran September 7, 2015.
_________________________
As an end-of-summer-school treat for myself, I borrowed a friend's very used, tenuously -spined copy of the first Game of Thrones book and jumped right in.
A couple things you should know: every single person I know reads and/or watches this series, and so I knew one day I would too, but have mostly been able to keep myself spoiler free. It helps if you don't go on the interwebs or visit the local water cooler when the TV show is in season. (And threaten death upon anyone who would reveal too much.) Also, I love fantasy books, anything with dragons, and if there's a map in the beginning showing the fictional world, I will love you forever.
What the book (along with my summer children's nonfiction reading list for school) has inspired me to do is think about group reading by way of book clubs, and how you can spice yours up. So I offer some tips for reinvigorating your book club that I have not tested yet at all so please don't try these and then hate me. Thank you.
1. Go all Game of Thrones on your book club. I mean this in the literal sense: sure, read the book or series for book club if you like. (A friend of mine says her highfalutin club will only read books 200 pages or more, and this certainly fits the bill!) Or, or — be like Cersei and the entire Lannister clan and just don't take any shit from your book club group. I mean, as my wife pointed out, book clubs can be full of small bookish cliques (what you read, who hosts, what food—all up for snarky side comment), so take that up a notch and openly plot to make sure your recommendation is the next book to be crowned/read. And if it's not, make an even more convoluted plot to take down the person whose book was picked.
Also! Bring your wolf (OK, dog) to book club, as a protector and escort. If someone doesn't agree with you or looks askance at your opinion, train the dog to growl menacingly and show some teeth. If you can't get a direwolf or dragon, this is the next best thing.
(You could also go full on Martin and introduce sexytimes to book club, '70s swinger style. With the human members, people. I'm just sayin'.)
2. In the spirit of that last option, only read romance novels. Don't be snobby–we all read them! As a child I knew an adult (who will remain nameless but lived in my home and was responsible for my well being) who traded hefty bags of Harlequins between her work chums with a steadfast regularity. So take that up a notch and really read the romance books for the plot, and then discuss the intricacies in a safe, book club setting. Toys optional.


3. Only read books that are or will be made into TV show or film. There are so many to choose from! And then you could cheat by watching instead of reading, and see if anyone notices that, for example, there was no scene in Harry Potter & The Half Blood Prince where Bellatrix Lestrange came to the Burrow and tried to burn it to the ground via the crop circles in the front yard…(Seriously, movie version? that's your shorthand for "Bellatrix hates everyone?")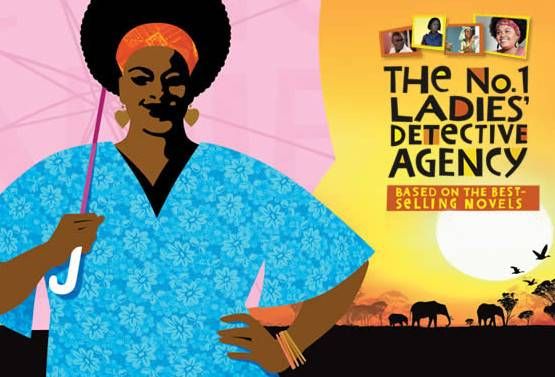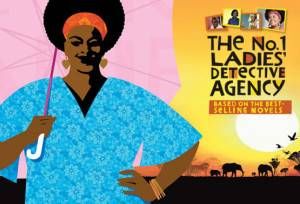 There are excellent based-on-books tv series like Longmire, No. 1 Ladies' Detective Agency, OITNB, Friday Night Lights or Gossip Girl (don't hate!) that you could binge read
/watch, and you could even schedule your book club meetings around show airings, like we used to do in the good old days when everything wasn't instantly available to watch all the time. (I still miss 90210 night.)
4. Read a nonfiction book for children! Honestly, unless you've tried it recently, you might have no idea how fun and informative these books are. Written by adults, consulting with experts in their book's field, or doing hardcore research along the lines of the historical fiction or biography, these books are interesting, educational, and most of them come with pictures. What is not to love??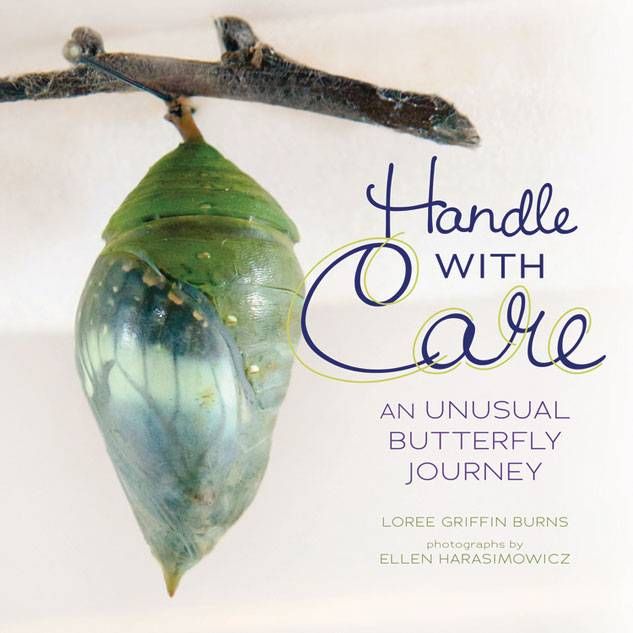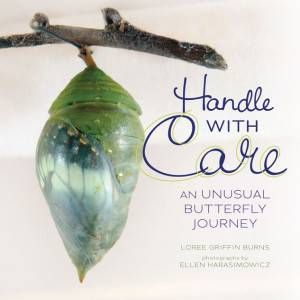 Children's nonfiction author Loree Griffin Burns says her own children are her inspiration, and through the process of researching tree-destroying Japanese horned beetles, the flotsam and jetsam that clog our oceans, and butterflies, among other subjects, learns a lot of stuff that adults would be interested in.
"I'm thrilled when adults tell me they liked a book, or that they learned from it," she says. "I just wish they weren't so surprised. The nonfiction books being written for children and young adults today are high quality literary works that make a great read for adults, too. I don't think enough adults realize this!"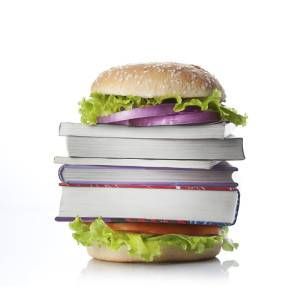 5. Have everyone read their favorite recipe book, and, as an extra treat, try cooking up one and bring a homemade sample to the club. You could even make this into a full progressive-styled potluck meal, starting with apps, main courses, and desserts. The bookish part doesn't have to be a side dish: pick a book like Luisa Weiss' My Berlin Kitchen: A Love Story (With Recipes), Laura Esquivel's Like Water for Chocolate: A Novel in Monthly Installments with Recipes, Romances and Home Remedies, or Madhur Jaffrey's Climbing the Mango Trees: A Memoir of a Childhood in India, and have a great conversation along with a great meal. (Well, hopefully. That last part is really up to the chef in question.)
Finally, the one thing I would not suggest doing is taking your book club on a Napa Valley Wine Train adventure for a change of scenery. Apparently laughing and enjoying yourself too much – ON A WINE TRAIN – is frowned upon these days, so stick to home base, and go as crazy as the neighborhood watch allows.