This content contains affiliate links. When you buy through these links, we may earn an affiliate commission.
Book to movie. Comic to movie. Remake of remake that was originally based on a book—you see where I'm going with this. While fellow Rioter Josh Corman put together a whopping 78 bookish films streaming on Netfix last year, it's been a while— and as you know when you finally find the time to watch that movie you've been dying to see and discover it's no longer available, things change. So here's a new list to watch on Netflix streaming that originated as a book, short story, or comic— 2 repeats from Josh's list because Tim Riggins! and Cumberbatch! (I've linked to almost every book–couple out of print *cries*–in case you're inspired to read the book.
Comedy- work those abs with laughter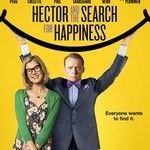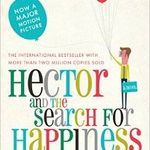 Hector and the Search for Happiness (2014/ Toni Collette, Simon Pegg) A shrink quits his life and travels the world looking for happiness based on the same titled book written by François Lelord.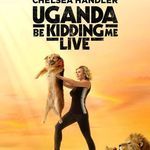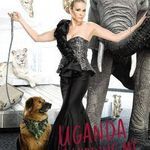 Chelsea Handler- Uganda Be Kidding Me Live (2014/ Chelsea Handler) Watch Chelsea recount the tales from her Uganda Be Kidding Me book as she also shows photos.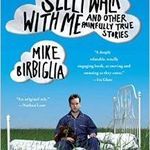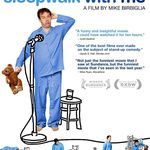 Sleepwalk With Me (2012/ Mike Birbiglia, Carole Kane) In yet another movie sharing the same title as the book, Birbiglia takes us through his life during a period where he was dangerously sleepwalking.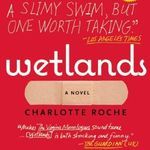 Wetlands (2013/ Carla Juri, Christopher Letkowski) A raunchy flick where the teen lead tries to reunite her divorced parents based on Charlotte Roche's novel.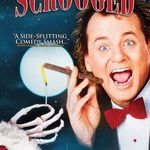 Scrooged (1988) Bill Murray! Carol Kane! '80s! and based on Charles Dickens' A Christmas Carol.
Election (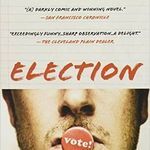 1999/ Matthew Broderick, Reese Witherspoon) A high school teacher vs. an over achieving student- who will win in this adaptation of Tom Perrotta's Election.
Romance- let's get romantical (we'll make it a word)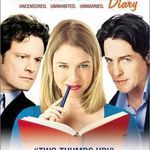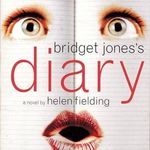 Bridget Jones's Diary (2001/ Renée Zellweger, Hugh Grant) Helen Fielding's novel, written in diary form, adapted into film so we can all fall in love with Colin Firth. Something about the whole "just as you are."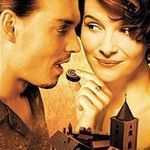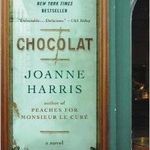 Chocolat (2000) A single mom opens a chocolate shop. Oh, and Johnny Depp, Juliette Binoche, Alfred Molina, and Judi Dench. Also, chocolate. Based on Joanne Harris' novel Chocolat. (I like saying Chocolat.)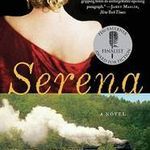 Serena (2014/ Bradley Cooper, Jennifer Lawrence) Great cast with a poor rating- take a chance on a depression era romantic drama based on the same titled book by Ron Rash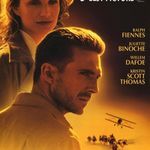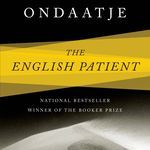 The English Patient (1996 Ralph Fiennes, Juliette Binoche) During WWII an injured pilot tells his nurse "a tale of doomed romance" based on the Booker Prize-winning novel by Michael Ondaatje.
Maybe you didn't know it was a book… (maybe you roll your eyes because you did)

The Crow (1994) A '90s cult classic revenge movie—sadly, also known for the real life death of Brandon Lee, Bruce Lee's son—based on the comic by James O'Barr, who wrote as his way of dealing with his grief after the death of his girlfriend.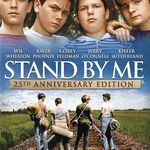 Stand By Me (1986) Coming of age story with "before they were stars" actors like River Phoenix, Wil Wheaton, Keifer Sutherland… Based on a novella, The Body, one of four stories written by Stephen King in Different Seasons.
Suspense / Thriller / Horror… your heart will be pumpin'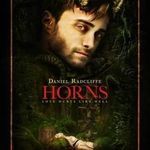 Horns (2013) Joe Hill explores what it's like to wake up with horns, and maybe devil powers, in his novel adapted into a film starring Harry Potter Daniel Radcliffe.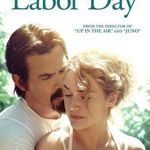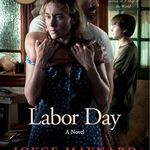 Labor Day (2013/Kate Winslet, Josh Brolin) A single mother and her teen son help a stranger in what becomes a life-changing weekend—based on the same titled novel by Joyce Maynard.
Carrie (2013) This is the Chlöe Grace Moretz remake of the '70s Sissy Spacek movie which was originally adapted from Stephen King's novel Carrie.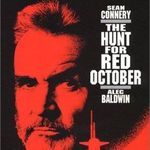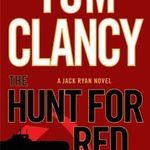 The Hunt for Red October (1990) Adapted from Tom Clancy's novel that introduced Jack Ryan–a popular character in many of Tom Clancy's books. Add shexy Sean Connery, Soviets, and subs.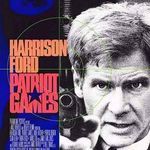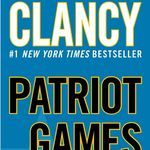 Patriot Games (1992/ Harrison Ford) And Jack Ryan again! With Han Solo and Indy behind him, Ford took on the role of Jack Ryan.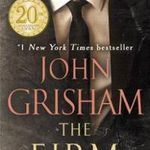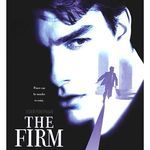 The Firm (1993) John Grisham's popular legal thriller adapted to film, starring Tom Cruise, where the dream job is too good to be true.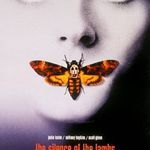 The Silence of the Lambs (1991/Jodie Foster, Anthony Hopkins) Watch with a nice chianti and bowl of fava beans—even if in Thomas Harriss' novel it wasn't a chianti.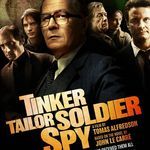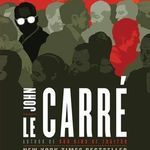 Tinker, Tailor, Soldier, Spy (2011/ Gary Oldman, Kathy Burke, Benedict Cumberbatch) Cold War, MI6, possible Soviet agent…with a fantastic cast based on the first spy novel in The Karla Trilogy by John le Carré.
TV/Television/Telly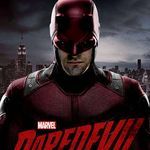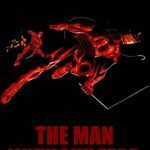 Daredevil (2015) Vampires and zombies step aside, we're now obsessed with superheroes—enter this dark adaptation based on Stan Lee's Marvel character which was "reinvented" by Frank Miller. (The show also stars Vincent D'Onofrio who played "Thor" in which '80s movie— Anyone? Anyone?)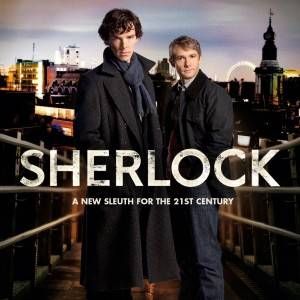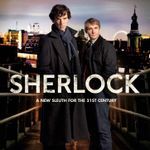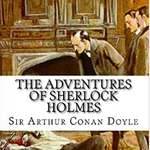 Sherlock (2014/Benedict Cumberbatch, Martin Freeman) If you haven't already seen the BBC's version of Arthur Conan Doyle's Holmes drop everything and get to it. No really, go watch it and then obsessively wait for season 4—is it here yet?
Friday Night Lights (2010/ Kyle Chandler, Connie Britton) Small town football and an excellent cast based on the non-fiction book Friday Night Lights: A Town, A Team, and a Dream by H.G. Bissinger, which already inspired a film in 2004.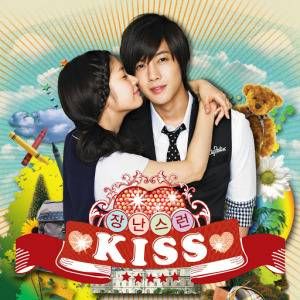 Playful Kiss (2010/ Jung So-min, Kim Hyun-joong) Crushes and unrequited love make for some good teen drama (labeled romantic). Based on the manga Itazura Na Kiss by Kaoru Tada.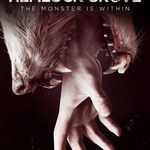 Hemlock Grove (2013) Vampires, horror, werewolves and teen angst while trying to solve a murder…Executive produced by Eli Ross, based on Brian McGreevy's same titled novel.
Cult Classics or heavily quoted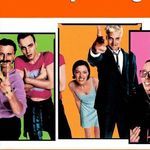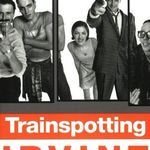 Trainspotting (1996/ Ewan McGregor, Johnny Lee Miller ) Dark, disturbingly "funny" look into drug addiction that will make you feel like you're on something while watching- based on Irvine Welsh's first novel.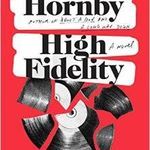 High Fidelity (2000, John Cusack, Iben Hjejle) Based on Nick Hornby's novel where Rob obsesses over music and ex-relationships while trying to navigate his current love life. *puts on a helmet* I kind of liked the movie better.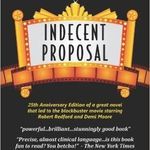 Indecent Proposal (1993/ Demi Moore, Woody Harrelson, Robert Redford) Would you let your spouse sleep with someone if that someone was offering a million dollars? Based on the same titled novel by Jack Engelhard.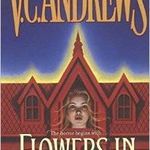 Flowers in the Attic (1987) The queen of gothic fiction V. C. Andrews' first book brought to life, the first time, in all it's disturbing glory.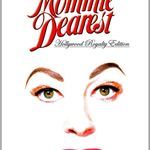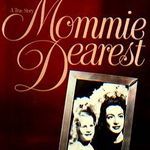 Mommie Dearest (1981/ Faye Dunaway) Ever wondered why people dramatically say "No wire hangers?" Watch the movie based on the tell-all memoir written by Christina Crawford, Joan Crawford's adopted daughter. Sorry the book is out of print but Faye Dunaway might finally be writing a book discussing the movie.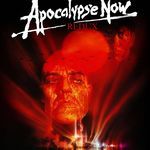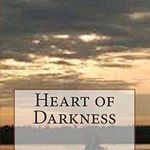 Apocalypse Now and Redux which is remastered with 40 extra minutes (1979 & 2001/ Martin Sheen, Marlon Brandon) Francis Ford Coppola based the film on the novella Heart of Darkness by Joseph Conrad but obviously made some changes since the book is set in the Congo and the movie in Vietnam.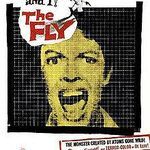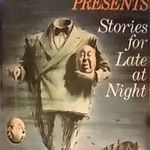 The Fly (1958/ Vincent Price) George Langelaan's short story "The Fly" spawned (pun?) two films and an opera. This is the original, NOT the 80's Jeff Goldblum one.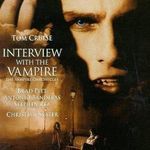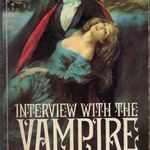 Interview With a Vampire (1994/ Tom Cruise, Brad Pitt, Antonio Banderas, Kirsten Dunst) Bringing to life Anne Rice's characters, from the first novel in the Vampires chronicles, which you'll certainly want to (re)watch before Hollywood once again starts the remakes.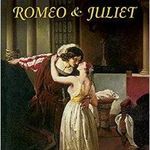 Romeo + Juliet (1996/ Leonardo DiCaprio, Claire Danes, John Leguizamo, Harold Perrineau) A post-modern reimagining of Shakespeare's famous tragic lovers where the Montagues and the Capulets are rival gangs.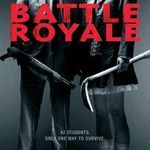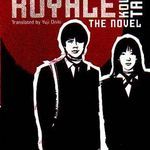 Battle Royale (2000/ Tatsuya Fujiwara, Aki Maeda) Based on the novel by Koushun Takami where high school freshman are kidnapped and forced to kill each other by the Japanese Government. Sound familiar? Critics claim The Hunger Games was heavily influenced by it.
Based on real people … doesn't necessarily mean accurate
Frida (2002/ Salma Hayek, Alfred Molina) Based on the 1983 biography by Hayden Herrera about Mexican artist Frida Kahlo and her relationship with artist Diego Rivera. *adds to my watch again list*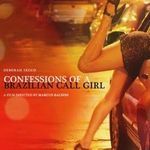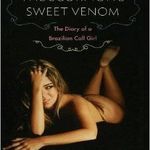 Confessions of a Brazilian Call Girl (2011/ Deborah Secco, Cássio Gabus Mendes) Based on the memoir The Scorpion's Sweet Venom: The Diary of a Brazilian Call Girl by Bruna Surfistinha where she chronicled her life as a young prostitute on her blog.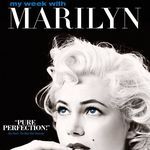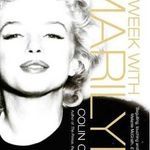 My Week With Marilyn (2011/ Michelle Williams) Based on not one, but two books written by Colin Clark (a personal assistant on one of Marilyn's films): The Prince, the Showgirl and Me and My Week with Marilyn.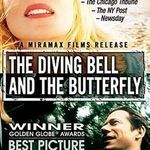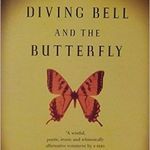 The Diving Bell and the Butterfly (2007/ Mathieu Amalric, Emmanuelle Seigner) Based on the same titled memoir by Jean-Dominique Bauby, Elle magazine editor, who suffered a paralyzing stroke.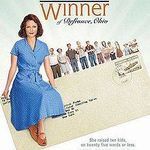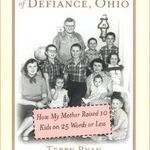 The Prize Winner of Defiance, Ohio (2005/ Julianne Moore, Woody Harrelson) Evelyn Ryan, an abused wife and mother of 10, turns to writing contests for jingles to help support the family. Based on the memoir written by the sixth born child, Terry Ryan.
For the whole Family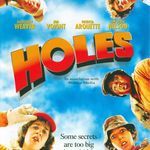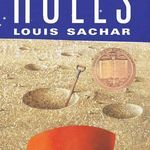 Holes (2003/ Shia LaBeouf, Sigourney Weaver) Based on the award winning novel by Louis Sachar, teens are sent to a desert detention camp where their punishment is to dig holes not knowing the real reason behind their new jobs…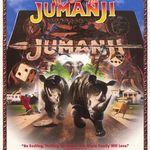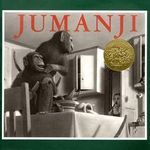 Jumanji (1995/ Robin Williams, Bonnie Hunt) Based on Chris Van Allsburg's fantasy picture book where a board game is a magic portal—adventures ensue!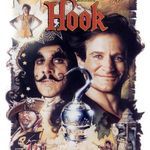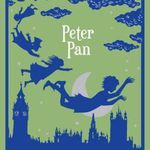 Hook (1991) There can never be too much Robin Williams or Peter Pan—created by J.M. Barrie. Here we see Peter as a grown adult when Hook kidnaps his children and forces him back to Neverland—a place he'd forgotten.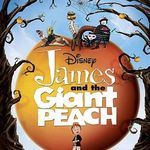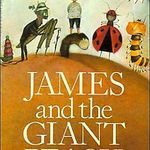 James and the Giant Peach (1996) Follow along as a giant peach takes James, and his bug friends, on a trip away from his awful aunts. Adapted from Roald Dahl's book.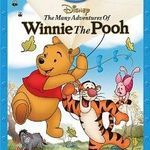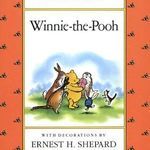 The Many Adventures of Winnie the Pooh (1977) For some comfort-watching spend some time with childhood friends, and of course some honey. Winnie the Pooh was created by A.A. Milne's.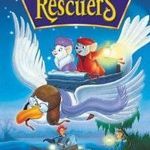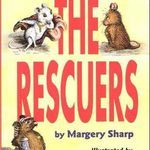 The Rescuers (1977) A very different adaptation, as Disney does, where mice Bernard and Miss Bianca are on a mission to save an orphan child. Inspired by Margery Sharp's The Rescuers.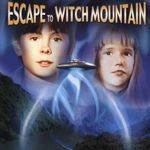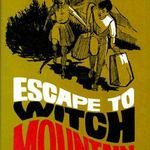 Escape to Witch Mountain (1975) Based on Alexander Key's same titled book where evil men try to use two orphan kids super powers for, well, evil of course. (It was recently adapted starring The Rock because someone in Hollywood hates originals.)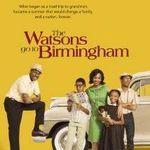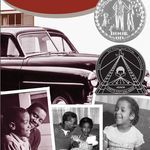 The Watsons Go to Birmingham (2013) Based on the historical-fiction MG novel written by Christopher Paul Curtis, set in the summer of 1963 as the Watsons take a family road trip to Alabama.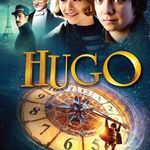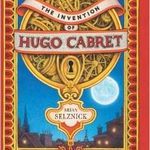 Hugo (2011) Experience life with Hugo (of course orphaned) in 1930s Paris who is living in the train station walls and maintaining the station's clock while trying to protect his father's notebook and automaton. Directed by Martin Scorsese and adapted from Brian Selznick's The Invention of Hugo Cabret.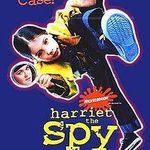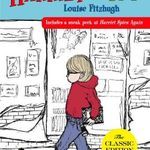 Harriet the Spy (1996) Based on the classic children's book by Louise Fitzhugh, a middle school girl's enemy steals her notebook—the one with all her secrets, thoughts, and observations from spying on the neighborhood. (Is that little Dawn Summers?)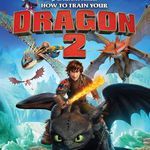 How to Train Your Dragon 2 (2014/ Cate Blanchett, Gerard Butler) Toothless and Hiccup return for another adventure, this time discovering a secret cave filled with wild dragons. Based on the How To Train Your Dragon series by Cressida Cowell.
Drama and/or Family Drama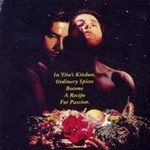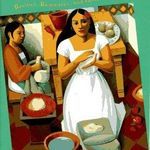 Like Water for Chocolate (1992/ Lumi Cavazos, Marco Leonardi) This is one of my favorite books so I may be bias in recommending both the book, written by Laura Esquivel, and the movie also written by the author and directed/produced by her then husband. Passion, food, and family drama at it's best.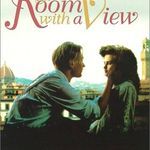 A Room with a View (1986/ Helena Bonham Carter, Daniel Day-Lewis) Lucy Honeychurch is torn between society's rules and coming into her own and of course between George, the man she meets on an Italian vacation and Cecil, the socially accepted mate back home. Adapted from E.M. Forster's novel.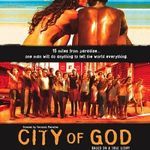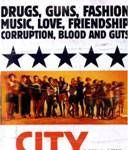 City of God (2002/ Alexandre Rodrigues) Rocket's love of photography helps him avoid the dangers of living in a Rio De Janeiro slum while Jose turns to drug dealing. Based on Paulo Lins' same titled novel.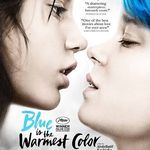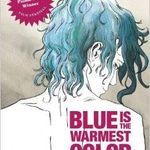 Blue is the Warmest Color (2013/ Léa Seydoux, Adèle Exarchopoulos) Based on the French graphic novel by Julie Maroh where Adele discovers a blue-haired girl—love at first sight, which forces her into questioning her sexuality.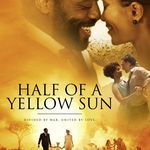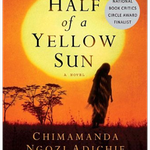 Half of a Yellow Sun (2013/ Thandie Newton, Chiwetel Ejiofor) Adapted from Chimamanda Ngozi Adichie's novel about wealthy twin sisters returning to Nigeria to find love until they're caught up in the civil war. (Author of We Should All Be Feminist and Americanah)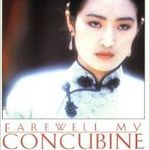 Farewell My Concubine (1993/ Leslie Cheung, Fengyi zhang, Li Gong) Chinese opera stars, a "love triangle," unrequited love, action, and obviously drama, spanning from the 1920s to 1970s, based on Lilian Lee's novel.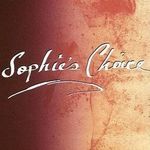 Sophie's Choice (1982/ Meryl Streep, Kevin Kline) You've more than likely heard the term "Sophie's Choice," which comes from the horrific choice presented in a Nazi concentration camp and shown through flashbacks as Sophie is now living in Brooklyn. Based on the same titled book by William Styron.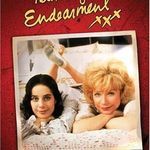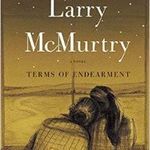 Terms of Endearment (1983/ Shirley MacLaine, Debra Winger, Jack Nicholson) Based on the same titled novel written by the Pulitzer Prize-winning author Larry McMurtry about relationships—at the center, one of a mother and daughter. (Not to be confused with Steel Magnolias, and the armadillo cake, which I always do.)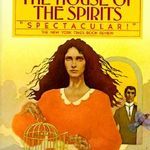 The House of Spirits (1993/ Meryl Streep, Jeremy Irons, Glenn Close, Winona Ryder) An excellent cast (although mostly white rather than Latin) based on Isabel Allende's popular debut novel, containing magical realism, detailing generations of the Trueba family. A book I certainly want to reread before rewatching the movie.
And that's as far as I went down the rabbit hole—I assure you there are many, many, MANY more movies based on books on Netflix so please feel free to list your favorites in the comments and let us know which you'll be watching. Or have you been inspired to read the book?

Save