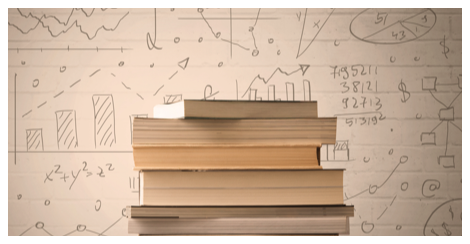 This content contains affiliate links. When you buy through these links, we may earn an affiliate commission.
This edition of "3 On A YA Theme" is sponsored by The Square Root of Summer.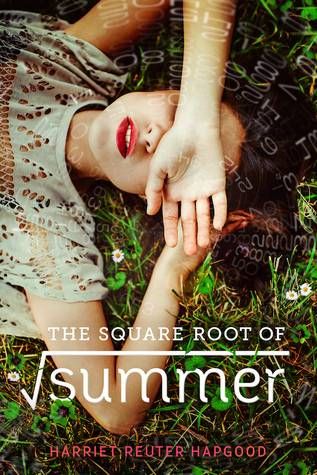 This is what it means to love someone. This is what it means to grieve someone. It's a little bit like infinity.
Gottie is seventeen, motherless, and losing time. Literally. When the fabric of the universe surrounding her seaside town begins to fray, it sends Gottie through wormholes to her past:
To last summer, when her grandfather Grey died. To when she fell in love with Jason. To the day her childhood best friend, Thomas, moved to Canada, leaving her behind.
Although Grey is gone, Jason and Thomas are back, and Gottie's past, present, and future are about to change forever.
____________________
When I was reading the description for The Square Root of Summer, I was trying to figure out a fun round-up of YA books that would fit with any of the themes.
I've already talked about math lovers in YA.
Eric Smith wrote a great post about time travel YA this year.
Then I realized I haven't done a post about book titles in a long time. The Square Root of Summer is such a wonderfully memorable one, and the nod to all of the elements of the story is both sly and smart.
Let's take a look at YA books with cleverly mathematical titles. Thematically, they may have nothing to do with one another, but I can imagine it would be fun to read a bunch of books with titles that have a common element to see if there are connections among them at all.
While this is typically "3 On A YA Theme," I'm being a rebel and going for more than three. If you know of others where the title is explicitly mathematic — so, not just a cover like An Abundance of Katherines featuring math but actual math terms in use in the title — I'd love to know about those YA books in the comments.
If this isn't enough math fun for you, I highly recommend putting your skills to the test with this YA By The Numbers quiz.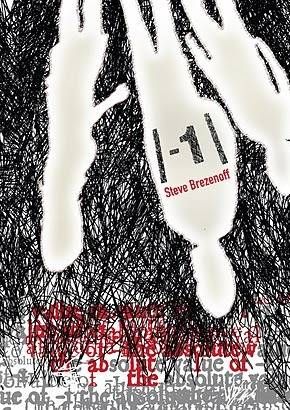 The Absolute Value of -1 by Steve Brezenoff
The absolute value of any number, positive or negative, is its distance from zero: |-1| = 1
Noah, Lily, and Simon have been a trio forever. But as they enter high school, their relationships shift and their world starts to fall apart. Privately, each is dealing with a family crisis—divorce, abuse, and a parent's illness. Yet as they try to escape the pain and reach out for the connections they once counted on, they slip—like soap in a shower. Noah's got it bad for Lily, but he knows too well Lily sees only Simon. Simon is indifferent, suddenly inscrutable to his friends. All stand alone in their heartache and grief.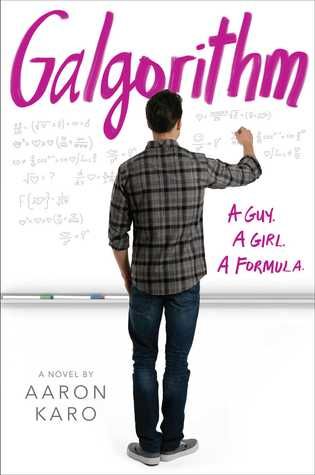 Galgorithm by Aaron Karo
What if the secrets of dating and love were revealed in one simple formula? That's the tantalizing proposition high school senior Shane Chambliss offers the hopeless and hapless guys who come to him for relationship advice.
After the girl of his dreams breaks his heart, Shane devises a mysterious formula called the Galgorithm and establishes himself as the resident dating guru at Kingsview High School. But his attempts to master the art of romance go outrageously awry.
As Shane tries to navigate the ensuing drama, he must follow his heart, abandon all the rules, and ignore his own advice in a quest for true love. What he discovers, no formula could ever predict.
In paperback, Galgorithm was retitled and repackaged with a new cover and it still fits the title formula:
I like the title better for this one but the cover redesign does nothing for me.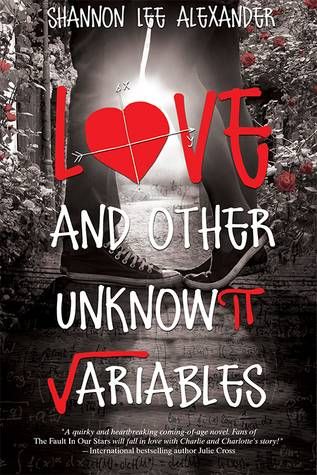 Love and Other Unknown Variables by Shannon Lee Alexander
Charlie Hanson has a clear vision of his future. A senior at Brighton School of Mathematics and Science, he knows he'll graduate, go to MIT, and inevitably discover solutions to the universe's greatest unanswered questions. He's that smart. But Charlie's future blurs the moment he reaches out to touch the tattoo on a beautiful girl's neck.
The future has never seemed very kind to Charlotte Finch, so she's counting on the present. She's not impressed by the strange boy at the donut shop—until she learns he's a student at Brighton where her sister has just taken a job as the English teacher. With her encouragement, Charlie orchestrates the most effective prank campaign in Brighton history. But, in doing so, he puts his own future in jeopardy.
By the time he learns she's ill—and that the pranks were a way to distract Ms. Finch from Charlotte's illness—Charlotte's gravitational pull is too great to overcome. Soon he must choose between the familiar formulas he's always relied on or the girl he's falling for (at far more than 32 feet per second squared).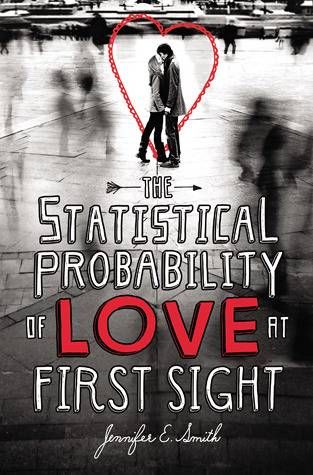 The Statistical Probability of Love at First Sight by Jennifer E Smith
Four minutes changes everything. Hadley Sullivan 17 misses her flight at JFK airport, is late to her father's second wedding in London with never-met stepmother. Hadley meets the perfect boy. Oliver is British, sits in her row. A long night on the plane passes in a blink, but the two lose track in arrival chaos. Can fate bring them together again?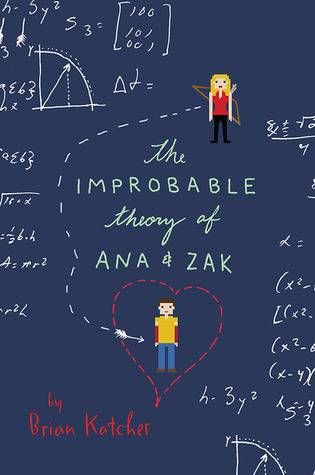 The Improbable Theory of Ana and Zac by Brian Katcher
It all begins when Ana Watson's little brother, Clayton, secretly ditches the quiz bowl semifinals to go to the Washingcon sci-fi convention on what should have been a normal, résumé-building school trip.
If slacker Zak Duquette hadn't talked up the geek fan fest so much, maybe Clayton wouldn't have broken nearly every school rule or jeopardized Ana's last shot at freedom from her uptight parents.
Now, teaming up with Duquette is the only way for Ana to chase down Clayton in the sea of orcs, zombies, bikini-clad princesses, Trekkies, and Smurfs. After all, one does not simply walk into Washingcon.
But in spite of Zak's devil-may-care attitude, he has his own reasons for being as lost as Ana-and Ana may have more in common with him than she thinks. Ana and Zak certainly don't expect the long crazy night, which begins as a nerdfighter manhunt, to transform into so much more…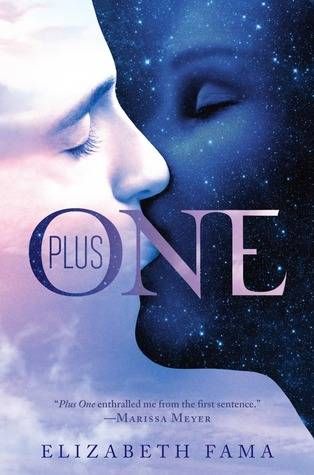 Plus One by Elizabeth Fama
Sol Le Coeur is a Smudge–a night dweller in an America rigidly divided between people who wake, live, and work during the hours of darkness and those known as Rays, who live and work during daylight. Impulsive, passionate, and brave, Sol concocts a plan to kidnap her newborn niece–a Ray–in order to bring the baby to visit her dying grandfather. Sol's violation of the day/night curfew is already a serious crime, but when her kidnap attempt goes awry, she stumbles on a government conspiracy to manipulate the Smudge population. Sol escapes the authorities with an unexpected ally: a Ray who gets in her way, a boy she might have hated if fate hadn't forced them on the run together–a boy the world now tells her she can't love.
The Limit by Kristen Landon
An eighth grade girl was taken today . . . With this first sentence, readers are immediately thrust into a fast-paced thriller that doesn't let up for a moment.
In a world not too far removed from our own, kids are being taken away to special workhouses if their families exceed the monthly debt limit imposed by the government. Thirteen-year-old Matt briefly wonders if he might be next, but quickly dismisses the thought. After all, his parents are financially responsible, unlike the parents of those other kids. As long as his parents remain within their limit, the government will be satisfied and leave them alone. But all it takes is one fatal visit to the store to push Matt's family over their limit—and to change his reality forever.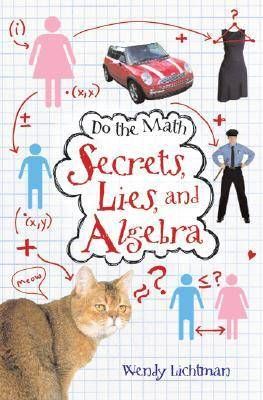 Secrets, Lies, and Algebra by Wendy Lichtman
In the eighth grade, 1 math whiz 1 stolen test (x),
3 cheaters (y),
and 2 best friends (z) who can't keep a secret.
Oh, and she can't forget the winter dance (d)
Then there's the suspicious guy Tess's parents know, but that's a whole different problem.
Can Tess find the solutions?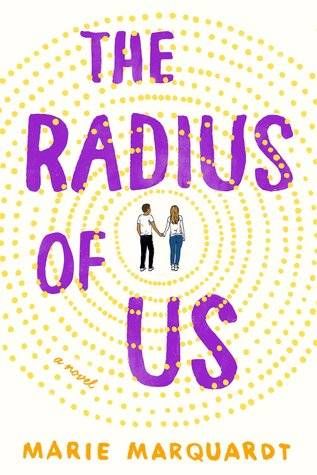 The Radius of Us by Marie Marquardt (January 2017, St. Martins)
The Radius of Us is a contemporary romance story between a boy fleeing gang violence in El Salvador and a girl coming to grips with a harrowing assault, revealing the power of love to transcend.
Some great potential YA titles with math-themes that don't exist but should: Sum of the Parts, Order of Operation, Perfect Equation, The Ratio, Factor Eleven (or whatever number, but "Eleven" sounded nice), and let us not forget what a wonderful title opportunity there must be including the word "Quotient." Invisible Quotient could be a good one, especially if you shortened it to IQ.
Want more "3 On A YA Theme" posts? Gotcha covered.