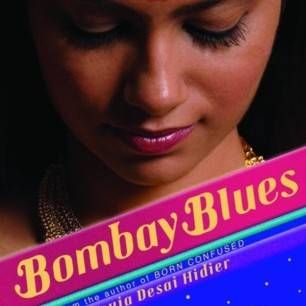 This week's Riot Recommendation is sponsored by Bombay Blues by Tanuja Desai Hidier.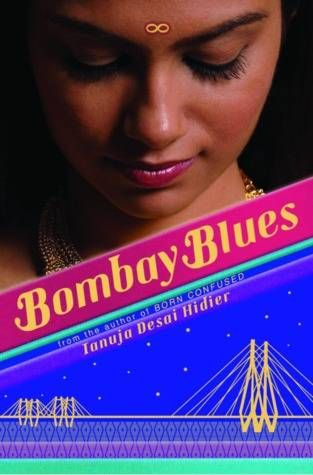 Twelve years ago, Tanuja Desai Hidier changed the face of young adult literature with her debut novel, Born Confused — a groundbreaking South Asian American YA novel. Set against the backdrop of the New York City bhangra club scene, the acclaimed book, hailed by Entertainment Weekly and Rolling Stone as one of the best young adult novels of all time, takes readers on a journey that spans art, love, friendship, and self-identity. Bombay Blues, the long-anticipated sequel, is now available wherever books and eBooks are sold! Also available now is Desai Hidier's album Bombay Spleen – an album of original songs linked to Bombay Blues.
With her second novel, Tanuja Desai Hidier cements herself as a voice not only for South Asian teens, but also for anyone who is struggling with their identity. In fact, much of the inspiration for Born Confusedand for Bombay Blues stems from Desai Hidier's personal struggle with identity while growing up in New York City.
Now 19, Dimple is headed to Mumbai (Bombay) to come face-to-face with the culture she's just beginning to understand.
____________________
In this Riot Recommendation, we asked for your favorite books about growing up in the cultural melting pot that is the United States. Get out your TBR- here's a list of your favorite books about identity, culture, and coming-of-age in the U.S.:
Bronx Primitive by Kate Simon
The Namesake by Jhumpa Lahiri
A Tree Grows in Brooklyn by Betty Smith
The Spirit Catches You and You Fall Down: A Hmong Child, Her American Doctors, and the Collision of Two Cultures by Anne Fadiman
Dinner at Aunt Connie's House by Faith Ringgold
American Dervish by Ayad Akhtar
In The Year of the Boar and Jackie Robinson by Bette Lord
The Golem and the Jinni by Helene Wecker
Crescent by Diana Abu Jaber
Language of Baklava by Diana Abu Jaber
Once in a Promised Land by Laila Halaby
West of the Jordan by Laila Halaby
Caramelo by Sandra Cisneros
Born Confused by Tanuja Desai Hidier
Like Lesser Gods by Mari Tomasi
Arabian Jazz by Diana Abu-Jaber
The Joy Luck Club by Amy Tan
Mambo in Chinatown by Jean Kwok
The Brief Wondrous Life of Oscar Wao by Junot Diaz
The Warmth of Other Suns by Isabel Wilkerson
Black Like Me by John Howard Griffin
The House on Mango Street by Sandra Cisneros
When I Was Puerto Rican by Esmeralda Santiago
Coffee Will Make You Black by April Sinclair
Streets of Gold by Evan Hunter
Caucasia by Danzy Senna