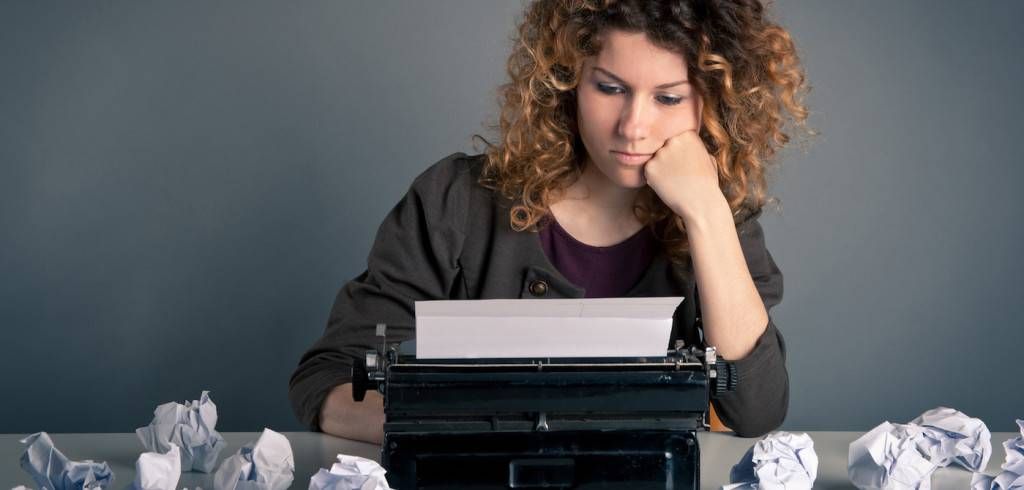 This content contains affiliate links. When you buy through these links, we may earn an affiliate commission.
I know quite a few readers who credit reading a memoir as their gateway into other nonfiction. While I certainly love memoirs for that, it's also a genre that stands well on it's own. A memoir is defined as any book that comes from a collection of memories, from the French mémoire. But, it refers to more than that–any time a person writes from their own personal knowledge or special sources. A great memoir takes a reader into a different world, bringing them along as the author faces struggles big and small. The best can make you laugh, cry, think and yearn to explore new ideas.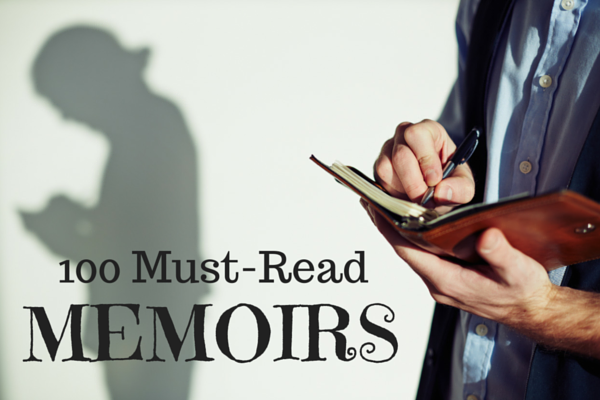 I thought I was pretty well-read when it comes to this genre, but as I put together this list of 100 must-read memoirs, I realized the explosion of the genre of late has left me with a lot of catching up to do.
Although the memoir can trace history back as far as St. Augustine and his Confessions, I decided to focus this list around contemporary books – those written within the last 100 years, with a pretty heavy skew towards those from the last 20 years.
If you're curious about the history and evolution of the memoirs genre, I can't recommend Memoir: A History by Ben Yagoda enough. With that, on to the list!
100 must-read memoirs
Out of Africa by Isak Dinesen (1937)
West With the Night by Beryl Markham (1942)
Dust Tracks on a Road by Zora Neale Hurston (1948)
Night by Elie Wiesel (1960) — Surviving the Holocaust
Paper Lion: Confession of a Last-String Quarterback by George Plimpton (1966)
Coming of Age in Mississippi by Anne Moody (1968)
I Know Why the Caged Bird Sings by Maya Angelou (1969)
Conundrum by Jan Morris (1974)
The Woman Warrior: Memoirs of a Girlhood Among Ghosts by Maxine Hong Kingston (1976)
Wild Swan: Three Daughters of China by Jung Chang (1991)
Girl, Interrupted by Susanna Kaysen (1993)
Autobiography of a Face by Lucy Grealy (1994)
Dreaming by Carolyn See (1995)
The Liar's Club by Mary Karr (1995)
The Color of Water: A Black Man's Tribute to His White Mother by James McBride (1995)
Angela's Ashes by Frank McCourt (1996)
Lucky by Alice Sebold (1999)
A Heartbreaking Work of Staggering Genius by Dave Eggers (2000)
Kitchen Confidential: Adventures in the Culinary Underbelly by Anthony Bourdain (2000)
On Writing: A Memoir of the Craft by Stephen King (2000)
Me Talk Pretty One Day by David Sedaris (2000)
Long Walk to Freedom by Nelson Mandela (2000)
First They Killed My Father: A Daughter of Cambodia Remembers by Loung Ung (2000)
Don't Let's Go to the Dogs Tonight: An African Childhood by Alexandra Fuller (2001)
She's Not There: A Life in Two Genders by Jennifer Finney Boylan (2003)
Reading Lolita in Tehran: A Memoir in Books by Azar Nafisi (2003)
Dry by Augusten Burroughs (2003)
Lipstick Jihad: A Memoir of Growing up Iranian in America and American in Iran by Azadeh Moaveni (2005)
The Glass Castle by Jeannette Walls (2005)
The Year of Magical Thinking by Joan Didion (2005)
Garlic and Sapphires: The Secret Life of a Critic in Disguise by Ruth Reichl (2005)
Jesus Land by Julia Scheeres (2005)
Eat, Pray, Love by Elizabeth Gilbert (2006)
I Feel Bad About My Neck: And Other Thoughts on Being a Woman by Nora Ephron (2006)
A Long Way Gone: Memoirs of a Boy Soldier by Ishmael Beah (2007)
Animal, Vegetable, Miracle: A Year of Food Life by Barbara Kingsolver (2007)
Falling Leaves: The Memoir of an Unwanted Chinese Daughter by Adeline Yen Mah (1997)
The Center Cannot Hold: My Journey Through Madness by Elyn R. Saks (2007)
The Diving Bell and the Butterfly Jean-Dominique Bauby (2007)
The Sharper the Knife, the Less You Cry: Love, Laughter and Tears at the World's Most Famous Cooking School by Kathleen Flinn (2007)
Dreams from My Father: A Story of Race and Inheritance by Barack Obama (2007)
Look Me in the Eye: My Life with Asperger's by John Elder Robison (2007)
One Drop: My Father's Hidden Life — A Story of Race and Family Secrets by Bliss Broyard (2007)
What I Talk About When I Talk About Running by Haruki Murakami (2008)
Voluntary Madness by Norah Vincent (2008)
In the Sanctuary of Outcasts by Neil White (2009)
Mennonite in a Little Black Dress: A Memoir of Going Home by Rhoda Janzen (2009)
I'm Down by Mishna Wolff (2009)
Just Kids by Patti Smith (2010)
The Bucolic Plague: How Two Manhattanites Became Gentlemen Farmers by Josh Kilmer-Purcell (2010)
Let's Take the Long Way Home: A Memoir of Friendship by Gail Caldwell (2010)
Making Toast by Roger Rosenblatt (2010)
The Boy Who Harnessed the Wind: Creating Currents of Electricity and Hope by William Kamkwamba and Bryan Mealer (2010)
Lonely: Learning to Live with Solitude by Emily White (2010)
Hiroshima in the Morning by Rahna Reiko Rizzuto (2010)
Orange is the New Black: My Year in a Women's Prison by Piper Kerman (2010)
Devotion by Dani Shapiro (2010)
Blood, Bones and Butter: The Inadvertent Education of a Reluctant Chef by Gabrielle Hamilton (2011)
The Long Goodbye by Meghan O'Rourke (2011)
This Life Is in Your Hands: One Dream, Sixty Acres, and a Family Undone by Melissa Coleman (2011)
Tolstoy and the Purple Chair: My Year of Magical Reading by Nina Sankovitch (2011)
What It Is Like to Go to War by Karl Marlantes (2011)
Is Everyone Hanging Out Without Me? (And Other Concerns) by Mindy Kaling (2011)
Life Itself by Roger Ebert (2011)
Why Be Happy When You Could Be Normal? by Jeanette Winterson (2011)
House of Stone: A Memoir of Home, Family, and a Lost Middle East by Anthony Shadid (2012)
Wild: From Lost to Found on the Pacific Crest Trail by Cheryl Strayed (2012)
Full Body Burden: Growing Up in the Nuclear Shadow of Rocky Flats by Kristen Iversen (2012)
One Hundred Names for Love by Diane Ackerman (2012)
Brain on Fire: My Month of Madness by Susannah Cahalan (2012)
Let's Pretend This Never Happened: A Mostly True Memoir by Jenny Lawson (2012)
Heads in Beds: A Reckless Memoir of Hotels, Hustles and So-Called Hospitality by Jacob Tomsky (2012)
Do You Dream in Color? Insights from a Girl Without Sight by Laurie Rubin (2012)
Does Jesus Really Love Me? A Gay Christian's Pilgrimage in Search of God in America by Jeff Chu (2013)
The Men We Reaped by Jesmyn Ward (2013)
I Am Malala: The Girl Who Stood Up for Education and Was Shot by the Taliban by Malala Yousafzai and Christina Lamb (2013)
An Astronaut's Guide to Life on Earth by Col. Chris Hadfield (2013)
Coming Clean by Kimberly Rae Miller (2013)
Prairie Silence by Melanie Hoffert (2013)
Out With It: How Stuttering Helped Me Find My Voice by Katherine Preston (2013)
Just Mercy: A Story of Justice and Redemption by Bryan Stevenson (2014)
Delancy: A Man, a Woman, a Restaurant, a Marriage by Molly Wizenberg (2014)
Smoke Gets In Your Eyes: And Other Lessons from the Crematory by Caitlin Doughty (2014)
Without You There Is No Us: My Time with the Sons of North Korea's Elite by Suki Kim (2014)
The Lonely War: One Woman's Account of the Struggle for Modern Iran by Nazila Fathi (2014)
Daring: My Passages by Gail Sheehy (2014)
Fire Shut Up in My Bones by Charles Blow (2014)
Negroland by Margo Jefferson (2015)
It's What I Do: A Photographer's Life of Love and War by Lynsey Addario (2015)
Girl in a Band by Kim Gordon (2015)
Hunger Makes Me a Modern Girl by Carrie Brownstein (2015)
H is for Hawk by Helen MacDonald (2015)
Hold Still: A Memoir with Photographs by Sally Mann (2015)
My Life on the Road by Gloria Steinem (2015)
Blackout: Remembering the Things I Drank to Forget by Sarah Hepola (2015)
Between the World and Me by Ta-Nehisi Coates (2015)
All Who Go Do Not Return by Shulem Deen (2015)
Poor Your Soul by Mira Ptacin (2016)
Love, Loss and What We Ate by Padma Lakshmi (2016)
When Breath Becomes Air by Paul Kalanithi (2016)
What's your favorite memoir? Find more of our coverage on this genre in:
100 Must-Read Biographies And Memoirs Of Remarkable Women
These Authors Are Taking Back The Memoir
5 Authors Who Changed Their Lives And Lived To Write About It