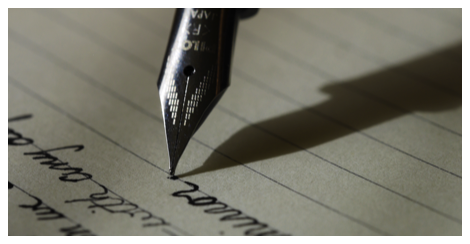 Nonfiction
These Authors Are Taking Back the Memoir
This is a guest post from Mya Nunnally. Having loved books since the age of four, Mya is a writer and poet who looks to explore the complexities of life through language. She attends Barnard College of Columbia University and cherishes her kitten, Ramen. When she isn't writing or reading, she's playing video games with strong female characters. Follow Mya on Twitter @literallymya.
---
"According to Nielsen BookScan, which tracks about 70 percent of U.S. book sales, total sales in the categories of Personal Memoirs, Childhood Memoirs, and Parental Memoirs increased more than 400 percent between 2004 and 2008. Also, memoirs in Britain occupied seven out of ten bestselling nonfiction hardcovers in both 2007 and 2008." – Memoir: A History by Ben Yagoda
The gap between the number of white writers in the US and writers of color is still astronomical. In addition, sexism still runs rampant in many areas of the literary world, such as book reviews, to name just one example. Because of this and other serious injustices faced by minorities worldwide, I've decided to highlight some books by people belonging to marginalized groups. Specifically, memoirs.
Within the past couple decades, the memoir as a riveting genre of non-fiction has ascended to mainstream popularity. Through the eyes of their authors, we can engage in events and emotions that we might never be able to experience directly. In a way, writing a memoir is an act of asserting one's self worth. It's the author telling us that their story is important and worthy of history. In a world of fake news, fear, and lies by our very administration, subjective stories are vital to our survival.
These memoirs take back their truth and give us insight into lives that we might not see depicted in general media. Or, we might not see them depicted positively or truthfully. Try reading works by these authors who aren't afraid to strip themselves bare in order for us to connect and learn.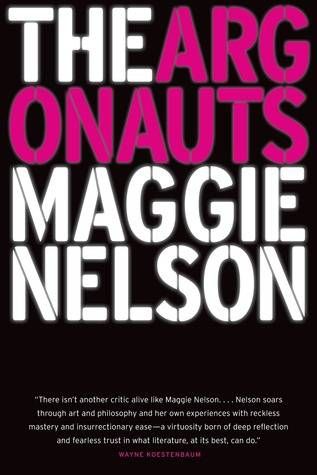 The Argonauts by Maggie Nelson
On the surface, this is a love story. A little deeper, and you'll find that Nelson's moving tale is actually about transformation, love, and identity, just to start. This book is around 150 pages long, and yet my college writing class spent two weeks exploring its depth. We could have spent a month longer, as this short memoir is filled with plenty of philosophical, social, and political analysis.
Nelson's story chronicles her relationship with gender-fluid artist Harry Dodge and the creation of their family. Not only does Nelson articulate various nuanced thoughts on gender and sexuality, she also offers an alternative to the nuclear family. By showing readers a healthy, different kind of lifestyle, The Argonauts brings so much diversity to the table. Diversity in thinking, in politics, in sexuality and gender… the list goes on.
This story brings validation to a lifestyle not often talked about, and battles ignorance in those who do not understand.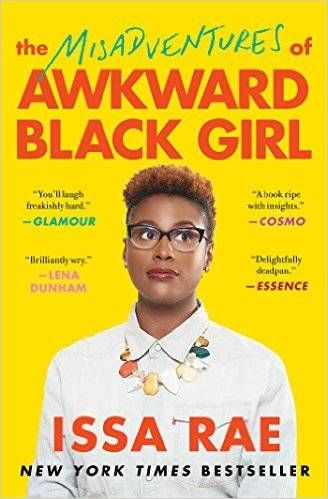 The Misadventures of Awkward Black Girl by Issa Rae
"My name is 'J' and I'm awkward—and black. Someone once told me those were the two worst things anyone could be."
Jo-Issa Rae Diop, known by most as Issa Rae, is extremely talented. She's written, directed, acted, and created television and web series, and now – she's an author. Her talents on screen transfer beautifully to The Misadventures of Awkward Black Girl, where she chronicles many parts of her life with honesty and humor.
This memoir illustrates her life as, you guessed it, an awkward black girl in both America and Senegal, where she spent parts of her childhood. Every essay is either illuminating to those who have never been in her shoes, or hilariously validating to those of us who have. Highlights include Rae's essay on trying online dating at the age of 11, and her thoughts on the beauty of eating out alone.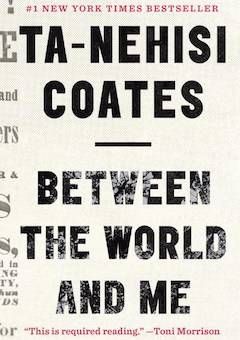 Between the World and Me by Ta-Nehisi Coates
I know, I know, everyone has probably told you to read this book a hundred times by now. But until it's considered mandatory high school reading or something like that, I'll keep recommending it. Ta-Nehisi Coates' memoir is in the form of a letter to his son after an act of police brutality. This talented writer calls on beautiful language and emotional imagery to tell a story too many of us need to hear.
What's unique about this book is its relatability. Many theories and essays on race are unfortunately, written in dense academia-speak. For anyone who doesn't know the right terminology or hasn't learned how to decipher college writings, these essays are impossible to get through or understand. In contrast, Between the World and Me presents the struggles of black people in America and Coates' theories in startling clarity. The book isn't even 200 pages. Anyone can pick this up, read, and learn.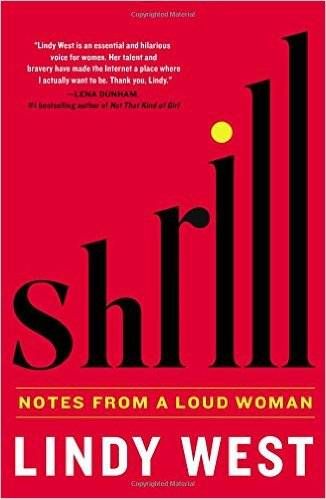 Shrill by Lindy West
I can't remember the last time I read a novel where the main character wasn't thin. And if she wasn't thin, her weight was something for her to overcome and at the end, she became skinny. While this isn't a novel, Shrill is a refreshing, complete wake-up call.
I admit, I fell prey to some of the issues West finds with a society obsessed with health. This memoir truly made me rethink how I see myself and others. I love knowing that after I've finished a book, I'm a better person in some way. West's overwhelming confidence is also inspiring to anyone struggling with their image. It takes a lot to think you are beautiful in a world determined to tell you otherwise.
West's candid approach to often controversial issues — such as abortion and the word "fat" itself – sheds light on overtalked topics with a brilliant, new perspective.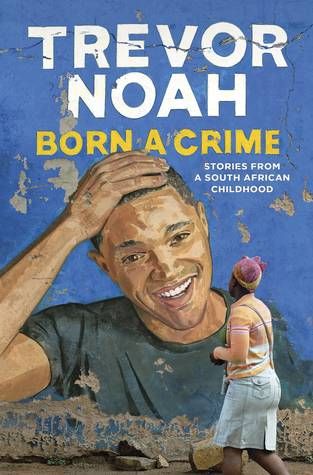 Born a Crime by Trevor Noah
The South African Apartheid is something I never learned about in school. Strangely, it wasn't considered "history" in my history classes that covered other oppressive regimes. In fact, I've only learned about South Africa through literature, never in an academic setting.
One of the most illuminating stories is Trevor Noah's memoir, Born a Crime. Most of his musings on life in South Africa take place during his hilarious, intense, and endearing childhood. Noah navigates the tough reality of apartheid while being his usual humorous and introspective self. I saw slight parallels to my own experience as a mixed person in a country obsessed with racial guidelines. This memoir, especially the ending, made me change the way I see the world around me and how I interact within it.