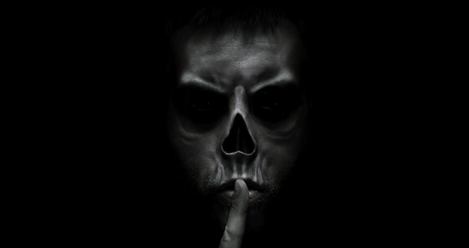 Lists
100 Must Read Books About Serial Killers
This content contains affiliate links. When you buy through these links, we may earn an affiliate commission.
Last week, I had the honor of hosting Dr. Berit Brogaard, author of The Superhuman Mind, at my library. Though the book is generally about extraordinary things the brain can do, the topic of this talk was "The Making of a Serial Killer." After scheduling this talk three months ago, I decided on the topic of this 100 Must Read list: serial killer books and books about serial killers!
I've only separated the books into three categories: Nonfiction, Fiction, and YA Fiction. Some of the books in the nonfiction list are biographies, studies of several real-life serial killers, or scientific looks into what makes a serial killer. The Fiction section includes romantic suspense, psychological thrillers, satires, and everything in between.
SERIAL KILLER BOOKS: NONFICTION
The Serial Killer Files by Harold Schechter – "More than 100 profiles of lethal loners and killer couples, bluebeards and black widows, cannibals and copycats."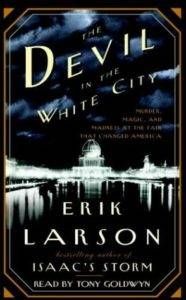 The Devil in the White City: Murder, Magic, and Madness at the Fair That Changed America by Erik Larson – "The true tale of the 1893 World's Fair intertwined with the cunning serial killer who used the fair to lure his victims to their death."
The Spider and the Fly: A Reporter, a Serial Killer, and the Meaning of Murder by Claudia Rowe – "A female journalist chronicles her unusual connection with a convicted serial killer and her search to understand the darkness inside us."
The Serial Killers by Colin Wilson and Donald Seaman – "Discover what turns an ordinary human being into a compulsive killer."
Female Serial Killers by Peter Vronsky – "Exposes and investigates the phenomenon of women who kill—and the political, economic, social and sexual implications buried with each victim."
The Most Dangerous Animal of All: Searching for My Father…and Finding the Zodiac Killer by Gary L. Stewart, Susan Mustafa – "While combing through government records and news reports and tracking down relatives and friends, Stewart turns up a host of clues—including forensic evidence—that conclusively identifies his father as the Zodiac Killer."
Mindhunter: Inside the FBI's Elite Serial Crime Unit by John Douglas – "During his 25-year career with the Investigative Support Unit, Douglas pursued some of the most notorious and sadistic serial killers of our time, including Ed Gein, Charles Manson and Ted Bundy."
The Stranger Beside Me by Ann Rule – The book "centers on Rule as she reports a story on a terrifying mass murderer — all without knowing that one of her close friends, Ted Bundy, was actually the person she was hunting."
Serial Killers: The Method and Madness of Monsters by Peter Vronsky – "The comprehensive examination into the frightening history of serial homicide."
The Night Stalker by Philip Carlo – "Known as "The Night Stalker," Richard Ramirez murdered at least 13 women between 1984 and 1985. When Ramirez was caught, his trial was probably one of the most sensational trials in history."
Whoever Fights Monsters: My Twenty Years Tracking Serial Killers for the FBI by Robert K. Ressler – "Face-to-face with some of America's most terrifying killers, FBI veteran and ex-Army CID colonel Robert Ressler learned form then how to identify the unknown monsters who walk among us–and put them behind bars."
Killer Clown by Terry Sullivan with Peter T. Maiken – "He was a model citizen. A hospital volunteer. And one of the most sadistic serial killers of all time. But few people could see the cruel monster beneath the colorful clown makeup that John Gacy wore to entertain children in his Chicago suburb."
Deviant by Harold Schechter – "The truth behind the twisted crimes that inspired the films Psycho, The Texas Chain Saw Massacre, and The Silence of the Lambs…"
Love Me to Death by Linda Wolfe – "Acclaimed true-crime journalist Linda Wolfe recounts a powerful true-life crime story of her own—her search for the serial killer who murdered her friend"
Ripper: The Secret Life of Walter Sickert by Patricia Cornwell – "A comprehensive and intriguing exposé of one of the world's most chilling cases of serial murder—and the police force that failed to solve it."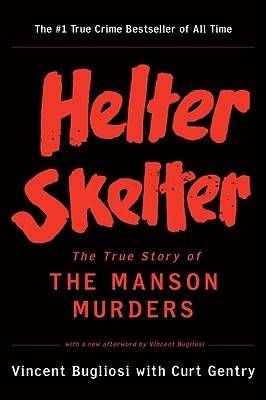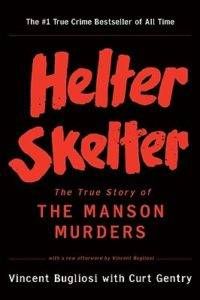 Helter Skelter: The True Story of the Manson Murders by Vincent Bugliosi and Curt Gentry – "Vincent Bugliosi was the prosecuting attorney in the Manson trial, and this book is his enthralling account of how he built his case from what a defense attorney dismissed as only "two fingerprints and Vince Bugliosi.""
My Friend Dahmer by Derf Backderf – "This graphic novel paints a sympathetic self-portrait of the author's high school friend, Jeff, revealing the disturbingly sad early life of a serial killer."
Blind Eye by James B. Stewart – "The tale of a handsome, young, psychopathic doctor, Michael Swango, who left a trail of patients dying mysterious deaths in Ohio, Illinois, New York, and South Dakota."
In Cold Blood by Truman Capote – "In this masterpiece of literary nonfiction, Truman Capote dives into the quadruple murder of a family in Holcomb, Kansas."
The Last Victim: A True-Life Journey into the Mind of the Serial Killer by Jason Moss – "The author details his fascination and subsequent correspondence with several notorious American serial killers."
The St. Albans Poisoner by Anthony Holden – "Graham Young was an English serial killer who preferred to use poison to dispatch his victims. He poisoned his family and up to 70 others."
From Cradle to Grave by Joyce Egginton – Marybeth Tinning, who drove a school bus and worked in a hospital ward, murdered all nine of her children in infancy.
Zodiac by Robert Graysmith – "During the 1960s and 1970s, a murderer called the Zodiac Killer claimed the lives of 37 people in California and possibly Nevada." The killer has never been caught.
Nobody's Women: The Crimes and Victims of Anthony Sowell, the Cleveland Serial Killer by Steve Miller – "The sordid tale of a Cleveland-based ex-marine and registered sex offender who butchered women and lived among their corpses."
FICTIONAL BOOKS ABOUT SERIAL KILLERS
The Silence of the Lambs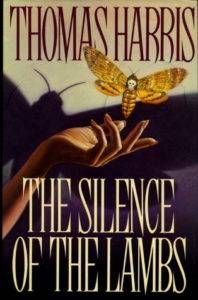 by Thomas Harris – Probably the most well known serial killer fiction, this book gave us a serial killer that was terrifyingly charming.
Red Dragon by Thomas Harris – "FBI profiler Will Graham comes out of retirement to investigate a serial killer nicknamed The Tooth Fairy, who is murdering entire families."
Tomorrow and Tomorrow by Thomas Sweterlitsch – In the Archive, an interactive digital record of the destroyed Pittsburgh, John Dominic Blaxton spends his days with the ghosts of his past.
Deeper than the Dead by Tami Hoag – "California, 1985. Detective Tony Mendez, fresh from a law enforcement course at FBI headquarters, is charged with discovering the identity of a brutal, calculating psychopath. His search pushes him ever deeper into the lives of three children, and closer to the young teacher whose interest in recent events becomes as intense as his own."
Children of the Street by Kwei Quartey – "In the slums of Accra, Ghana's fast-moving, cosmopolitan capital, teenagers are turning up dead."
Criminal by Karin Slaughter – "1975. In the blistering heat of an Atlanta summer, a killer prowls the street, searching for the weak, the vulnerable and the lost. Almost 40 years later, a young woman is found brutally murdered in a sordid high-rise apartment."
When She Was Bad by Jonathan Nasaw – "examines the terrifying relationship between two hot young lovers who also happen to be coldblooded killers."
Rusty Nail by JA Konrath – "After receiving a series of snuff videos in which the victims are people she knows, Lieutenant Jacqueline "Jack" Daniels of the Chicago Police Department follows a trail of death throughout the Midwest in search of the serial killer."
Now You See Me by SJ Bolton – Police constable Lacey Flint investigates a series of murders based on those of Jack the Ripper.
Dark Places by Jon Evans – "a page-turning adventure across five continents in search of a gruesome serial killer who has been targeting travelers in Third World nations." (Publisher's Weekly)
The Lovely Bones by Alice Sebold – "The story of a teenage girl who, after being raped and murdered, watches from her personal Heaven as her family and friends struggle to move on."
The Hunt by Allison Brennan – "Miranda Moore, escapes a killer known as The Butcher – but her friend doesn't make it. Twelve years later, The Butcher is back and Miranda may be able to provide the details of her former captor to help the FBI find him, but only if she can stand the memories." (The Strand Magazine)
The Perfect Husband by Lisa Gardner: Tess Beckett's serial killer husband escapes from prison with the goal of killing his wife and kidnapping their child.
The Killer Inside Me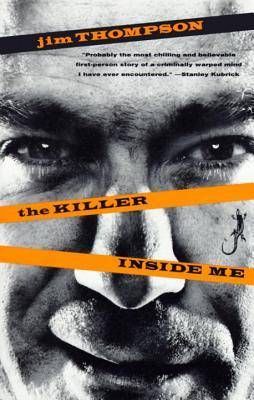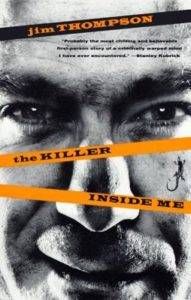 by Jim Thompson – "Lou Ford is the deputy sheriff of a small town in Texas. The worst thing most people can say against him is that he's a little slow and a little boring. But, then, most people don't know about the sickness–the sickness that almost got Lou put away when he was younger."
Psycho by Robert Bloch – "Psycho is the horror story of Norman Bates, his strange relationship with his mother, and the motel he runs on the side of a deserted highway."
Darkly Dreaming Dexter by Jeff Lindsay – Dexter Morgan is a blood spatter expert and a serial killer who only kills bad people.
I'll Be Watching You by Tracy Montoya- A vicious stalker sets his sights on a woman Detective Daniel Cardenas hasn't seen in years, but has never been able to get out of his head.
Shinjuku Shark by Arimasa Osawa, translated by Andrew Clare – Detective Samejima is a maverick cop, on the hunt for a serial killer in Tokyo.
The Bone Collector by Jeffery Deaver: "The first in the Lincoln Rhyme series, featuring quadriplegic Rhymes and police officer Amelia Sachs. This particularly gruesome serial killer finds creative ways to kill his victims using old books, and Rhymes has to figure out how to outwit the killer, and let Sachs do the literal chasing." (The Strand Magazine)
Exquisite Corpse by Poppy Z. Brite – "To serial slayer Andrew Compton, murder is an art, the most intimate art. After feigning his own death to escape from prison, Compton makes his way to the United States with the sole ambition of bringing his "art" to new heights."
Postmortem by Patricia Cornwell – "Kay Scarpetta chases after a serial strangler and uses forensic evidence and the help of Virginia cop Pete Marino, and introduces future FBI agent, Kay's niece Lucy." (The Strand Magazine)
Monkeewrench by P.J. Tracey: Grace McBride and her colleagues just released a video game called Serial Killer Detective. Now, someone is copying the crimes in their game in real life.
Perfume: The Story of a Murderer by Patrick Süskind – This "classic novel provokes a terrifying examination of what happens when one man's indulgence in his greatest passion—his sense of smell—leads to murder."
South by Southeast: A Tennyson Hardwick Novel by Blair Underwood, Tananarive Due, Steven Barnes – "Actor-turned-super-sleuth Tennyson Hardwick faces his most challenging case, compelling him to face the unthinkable: save his daughter or the woman he loves."
Maximum Security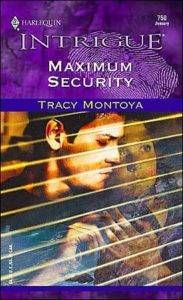 by Tracy Montoya – A serial killer's sole survivor helps an FBI agent looking to catch the killer.
Jane Steele by Lyndsay Faye – The reimagining of Jane Eyre as a gutsy, heroic serial killer.
Blanche on the Lam by Barbara Neely – Housekeeper Blanch White is accused of murder, and is forced to turn her wit towards discovering the truth.
Heartsick by Chelsea Cain – "When beautiful serial killer Gretchen Lowell captured her last victim – the very detective who was trying to hunt her down – she quickly established who was really in control of the investigation. So why, after 10 days of horrifying physical and mental torture, did she release Detective Archie Sheridan and hand herself in?"
No One Knows You're Here by Rachel Howzell Hall – Three weeks out of cancer surgery, crime reporter Syeeda McKay is in the pursuit of Los Angeles's most active serial killer, the Phantom Slayer who has been hunting African-American prostitutes.
Broken Heart by Tyora Moody – Detective Jo Reed-Powell brought down one of the most notorious serial killers in a decade, but when a new crime scene seems just too familiar, she wonders if she has a copycat on her hands.
Grotesque by Natsuo Kirino – "Tokyo prostitutes Yuriko and Kazue have been brutally murdered, their deaths leaving a wake of unanswered questions about who they were, who their murderer is, and how their lives came to this end."
A Deadly Cambodian Crime Spree by Shamini Flint – A murder mystery written in a humorous style with a lovable main character.
No Time to Die by Grace F. Edwards – "Mali Anderson, formerly of the NYPD, finds herself investigating a murder close to home when a longtime friend is the victim of a brutal slaying in Harlem."
Murder on the Down Low by Pamela Samuels Young – "A high-profile lawsuit erupts into chaos, revealing its place in a larger spree of violence in this scandalous tale of lust, lies, and vengeance"
Death Note by Tsugumi Ohba and Takeshi Obata – "Light Yagami, a high school student, discovers a supernatural notebook that grants its user the ability to kill anyone whose name and face he knows."
The Girl With the Dragon Tattoo by Stieg Larsson – "Henrik Vanger, an octogenarian industrialist, hires Mikael Blomkvist, a journalist who has just lost a libel case under murky circumstances, to investigate the disappearance of his great-niece, Harriet." (NY Times)
White Butterfly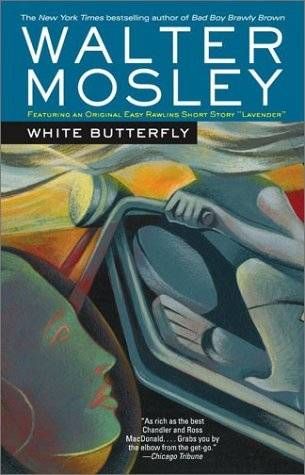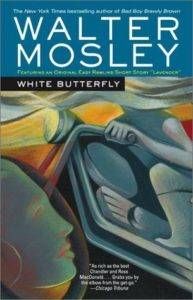 by Walter Mosley – "Watts, 1956. Young black women of easy virtue are being murdered and mutilated in especially repellent fashion. … But when a young white woman is similarly killed, the powers that be demand action."
Flower Net by Lisa See – "Explores the state of US-China relations in the early months of 1997, especially in terms of international politics, human trafficking, and the smuggling of illegal goods such as bear bile, and nuclear trigger devices."
Ripper by Isabel Allende – "An atmospheric, fast-paced mystery involving a brilliant teenage sleuth who must unmask a serial killer in San Francisco."
A Cold and Silent Dying by Eleanor Taylor Bland – Lincoln Prairie Homicide Detective Marti MacAllister defies her new boss to investigate a homeless man's murder.
Justice Served by R. Barri Flowers – "When a vigilante killer begins murdering men who were on trial for domestic abuse, but released, by beating them to death, Detective Sergeant Ray Barkley and his partner, Detective Nina Preston, set out to prove the guilt of their prime suspect–Criminal Court Judge Carole Cranston."
Hidden in Plain View by Blair S. Walker – "Sleuthing Baltimore newspaperman Darryl Billups… returns in his second suspenseful tale that puts him on the trail of a cunning serial killer."
The Devil Riding by Valerie Wilson Wesley – "What looks like a simple case–tracing a teenage runaway–has PI Tamara Hayle not only frustrated but ultimately terrified in her sixth outing."
The Serial Killers Club by Jeff Povey – A man escapes from a serial killer, then joins a group of them in order to hunt them down.
The Surgeon by Tess Gerritsen – In this first book of the Rizzoli and Isles series, a serial killer is targeting lone women, performing "terrifying ritualistic acts of torture."
The Apprentice (Rizzoli and Isles, book 2) by Tess Gerritsen: "Jane Rizzoli is still (physically and mentally) scarred from the events of The Surgeon when someone else begins killing – and it looks like the work of Hoyt, who's now locked away in prison."
The Mephisto Club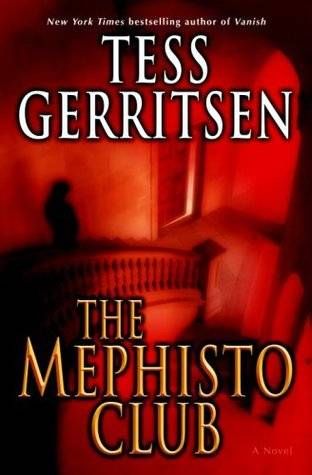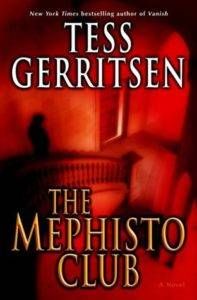 by Tess Gerritsen – "Evil exists. Evil walks the streets. And evil has spawned a diabolical new disciple in this white-knuckle thriller."
Serge Storms series by Tim Dorsey – Two criminals track down a five million dollar insurance settlement in this comedic take on Florida crime.
Blackburn by Bradley Denton – When Blackburn becomes too frustrated with the world's hypocrisies, he kills.
The Butterfly Garden by Dot Hutchison – "Near an isolated mansion there is a beautiful garden with luscious flowers, shady trees . . . and a collection of precious "butterflies" — young women who have been kidnapped and intricately tattooed to resemble their namesakes."
Trail of Echoes by Rachel Howzell Hall – "Talented African-American teenagers from a poor LA neighborhood are targeted by a serial killer."
The Talented Mr. Ripley by Patricia Highsmith – A charming sociopath is hired to find a playboy, then becomes obsessed with his lifestyle.
The Butcher by Jennifer Hillier – "a high-octane novel about lethal secrets that refuse to die—until they kill again."
Creep by Jennifer Hillier – "fast-paced psychological suspense about a sexually addicted college professor terrorized by an ex lover."
River by Roderick Thorp – A novelist's take on the Green River Killer, who was never caught.
Penance by Kanae Minato – "Minato's moving, tension-filled second novel charts the impact of a traumatic murder on four young women, Sae, Maki, Akiko, and Yuka, who were childhood friends of the victim, Emily." (Publisher's Weekly)
A Cut-Like Wound by Anita Nair – On the first night of Ramadan, a young male prostitute is killed and burnt alive in Bangalore. Inspector Borei gowda is the only one to recognize a pattern in the killings.
SERIAL KILLER BOOKS IN YA FICTION

I m Not a Serial Killer by Dan Wells – "John Wayne Cleaver, a diagnosed sociopath, fears that he is "fated" to become a serial killer, and so lives by a set of rules designed to keep his homicidal impulses in check. His careful regime of self-denial is threatened when he becomes ensnared in a serial murder case in which he senses a connection with the killer."
I Hunt Killers by Barry Lyga – "Jazz, is the charming son of serial killer. When bodies start piling up he begins to help the police hunt down a new serial killer. However, Jazz may be more like Dad then anyone knows."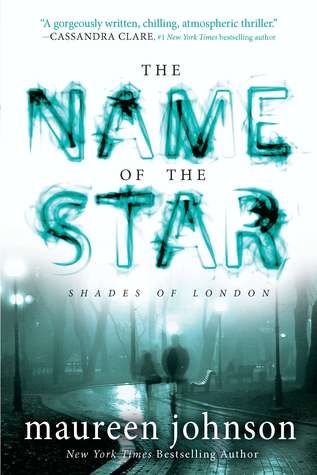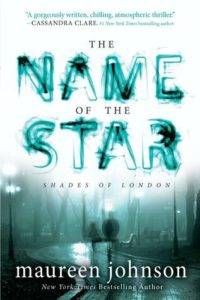 The Name of the Star by Maureen Johnson – "American girl Rory goes to school in the White Chapel neighborhood of London, where Jack the Ripper used to roam. Now a new copycat killer is stalking her school and Rory may be the only one who can hunt him down."
The Body Finder by Kimberly Derting – "Violet has the ability to sense the dead and the imprints that attach to their killers. When a serial killer begins to stalk her town, the echoes of the young girls he kills haunt her daily."
Nearly Gone by Elle Cosimano – "Bones meets Fringe in a big, dark, scary, brilliantly-plotted urban thriller that will leave you guessing until the very end."
The Diviners by Libba Bray – "The plot follows seventeen-year-old Evie O'Neill as she helps her uncle Will – curator of the fictional "Museum of American Folklore, Superstition, and the Occult" – uncover the killer behind a mysterious series of murders."
The Third Twin by C.J. Omololu – "Identical twins. Identical DNA. Identical suspects. It's Pretty Little Liars meets Revenge in this edge-of-your-seat thriller with a shocking twist."
Envy by Gregg Olsen – "15-year-olds Hayley and Taylor Ryan secretly use their wits and their telepathic "twin-sense" to uncover the truth about the town's victims and culprits."
Stalking Jack the Ripper by Kerri Maniscalco – "Presented by James Patterson's new children's imprint, this deliciously creepy horror novel has a storyline inspired by the Ripper murders and an unexpected, blood-chilling conclusion…"
Acceleration by Graham McNamee – "In the lost and found of the Toronto subway, a boy finds the secret diary of a serial killer and hopes to stop him."
There's Someone Inside Your House by Stephanie Perkins – "One-by-one, the students of Osborne High are dying in a series of gruesome murders, each with increasing and grotesque flair. As the terror grows closer and the hunt intensifies for the killer, the dark secrets among them must finally be confronted."
Slide by Jill Hathaway – "Vee Bell is certain of one irrefutable truth–her sister's friend Sophie didn't kill herself. She was murdered." She knows this because "when she passes out, she slides into somebody else's mind and experiences the world through that person's eyes."
Ten by Gretchen McNeil – A teen horror novel inspired by Agatha Christie's And Then There Were None.
Velveteen by Daniel Marks – Velveteen Monroe was murdered by Bonesaw, but now she's in purgatory and determined to punish her killer.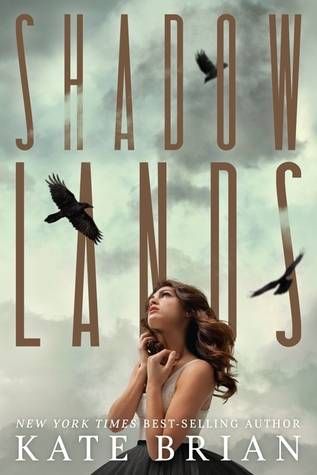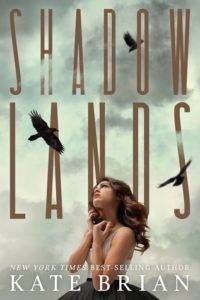 Shadowlands by Kate Brian – Rory Miller escaped a serial killer and enters witness protection. When one of her new friends goes missing, she wonders if the nightmare is starting all over again.
The Naturals by Jennifer Lynn Barnes – A talented teen profiler is recruited to work on a special FBI team, where she finds herself hunting the serial killer who killed her mom.
Slice of Cherry by Dia Reeves – Kit and Fancy Cordelle, daughters of the infamous Bonesaw Killer, live in an odd town and start to experiment with their desire to kill.
The Christopher Killer by Alane Ferguson – "A girl who assists her father, the county coroner, finds herself stalked by a serial killer."
Killer Instinct by S.E. Green – Lane, 17, has virtually no emotions and finds herself fascinated with the Decapitator, the serial killer her mother, a behavioral analyst at the FBI, has been tracking for years. Lane secretly works to discover the killer's identity—until the killer begins to contact her personally.
---
Serial killers have intrigued millions of people over the years and there are hundreds more serial killer books not on this list. If I missed one of your favorite books about serial killers, please let me know in the comments!
Want even more mysteries and psychological thrillers? We got you.