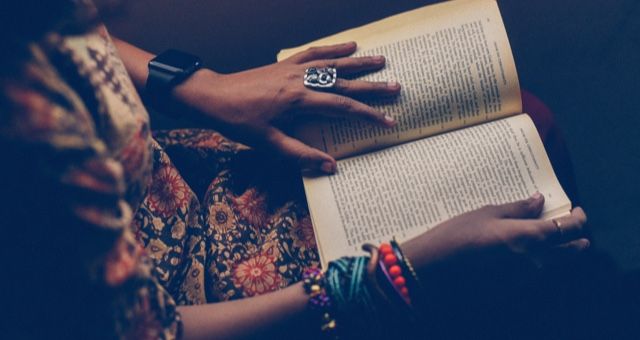 Lists
20 Must-Read Young Adult Novels By Women of Color
This content contains affiliate links. When you buy through these links, we may earn an affiliate commission.
Coming up with 20 of the best young adult novels by women of color is no easy feat—there are so many out there, and it's tough to narrow it down to a short list. Here, you'll find novels old and new from the vibrant and brilliant women of color who have shared their talents with us. While some of their stories focus on themes of the hardships of racism—both historical and modern—in other stories the characters' race is just as incidental as what time they go to bed at night. Both of these kinds of stories are important, so I hope you enjoy tales both serious and lighthearted.
All of these novels except for one star a person of color as the main character and each deals with a story relevant to teens of all generations.
When Pablo meets pop superstar Leanna Smart in the middle of the night at his bodega job, his college dropout life isn't going so hot. Soon, the chance meeting turns into trips around the world and the life of luxury in a sort of escape from the day-to-day doldrums. But Pablo can only outrun his credit card debt and adult responsibility for so long, and it's going to catch up with him.
Mia and Jake make the perfect couple—at least, that's what their mothers think if they would just give it a shot. To stop their mothers from their insistence the two date, Mia and Jake set up a fake dating scheme to prove a relationship could never work. But their plan is about to backfire as they spend more genuine time together and develop feelings.
Mafi is best known for her Shatter Me series, but she's also written a number of other novels, including this one set in the time shortly after 9/11. Regularly, Shirin encounters racism and Islamophobia. Rather than bother trusting people, Shirin saves herself the heartbreak and pain by keeping to herself—until she meets Ocean. The star athlete seems to have a genuine interest in getting to know her, but what would happen if Shirin let him chip away at her walls?
Prankster Clara expected to have a good time this summer, but a joke gone wrong lands her in her dad's Korean-Brazilian fusion food truck as punishment with her classmate, Rose, who always seems to have a stick up her butt about something. With so much time together in such a confined space, there isn't much to do but get to know each other and check out the cute boy named Hamlet who runs the mobile coffee kiosk. The question is, can Clara stand the heat?
After cheating on her boyfriend, Nic doesn't have a lot going for her in her senior year of high school. In an attempt to fix her social status, she starts writing college admission essays for her classmates. But when you're pretending to be everyone but yourself, it's easy to forget who you are in this novel in verse.
During World War II, all Vidya wants is to get an education. Her world is turned upside down after a tragedy forces her family to move in with extended family, whose views are far more conservative than her own. Barred from receiving a formal education, Vidya quietly makes use of the house's library and connects with her brother's friend. But how long can she keep learning when family and societal pressure demands she use her time in service of others?
A city teen just trying to get by, Bobby's life is no longer his own—he and his girlfriend are expecting a baby and it's time for him to step up. It sounds easy enough until it's time to start making real decisions and there's no guidebook on the right ones. When he has to trade nights out for nappies, Bobby's a little more than overwhelmed and he doesn't know how he'll ever make it.
Because of her mom's hoarding problem, Darcy Wells can hardly live in her own apartment—so she lives in books, instead. Acting as the adult in her home, Darcy must keep the landlord away at least until she turns 18 so no one calls child services and separates her from her mother. Meanwhile, she's getting to know Asher, who survived a car wreck not long ago and has a sweet side Darcy never would have guessed.
Full Disclosure by Camryn Garrett (October 2019)
After horrific treatment at her last school, Simone knows she has to keep her HIV-positive status under wraps—but it's hard when you're a teenager and developing romantic relationships. As Simone gets closer to Miles, she knows she'll have to tell him about being positive, but the risk of the whole school finding out is a lot and it's tough to get honest answers about sex from the doctor when your two dads are always hovering.
A biographical novel in verse, this story of Gertrudis Gómez de Avellaneda comes to life and describes how the famed poet and abolitionist spent her earlier years. Including lines of de Avellaneda's own poetry, Engle explores her years of heartbreak and evolution to her inspired adulthood.
Six months after the death of her best friend, Rain is beginning to connect with people again when the local paper assigns her a photojournalism job. Tasked with photographing her aunt's camp after a controversy brought media attention, Rain is faced with deciding whether to keep to her mostly-white town or immerse herself in her Native roots at the camp.
First generation Indian American Dimple is testing her parents' limits: whatever it is they want, she wants the opposite. When she's told it's time for her to meet a "suitable boy," Dimple has no intention of making an effort with the relationship—after all, she's still recovering from the last one. But when she discovers the "suitable boy" her parents have in mind isn't so perfect after all, the idea of him doesn't seem so bad.
Amari's life is forever changed when evil descends and brutally rips her from her homeland, destroying her family and life in one quick sweep. After being transported across the Atlantic, Amari is gifted to a plantation owner's son. But with a smart alliance, Amari finds an opportunity to run for her freedom with indentured servant Polly, and the two embark on a journey that could spare them a lifetime of horrors to come.
High school opposites Jason and Kyra are as unalike as two can be: Jason is a jock and Kyra is a brain. The two keep to their own circles until they're paired for a project their senior year. Soon, they're sharing secrets and bonding over them. Their differences, however, could tear them apart, and it will take all of their will to stay together.
The last day Natasha is to be in the United States, she's desperate to stay—but deportation looms over her family. When a chance meeting introduces her to Daniel, a romantic high school senior with a college admission interview lined up, Natasha doesn't have time for him. But the universe keeps pushing them together as Natasha claws at anything that will keep her family in the only place she's ever known as home.
Allegedly by Tiffany D. Jackson
According to the courts, Mary killed a baby when she was a child. Now free from jail six years later, she's confronted with making it in the world with a conviction she can't escape and won't admit to. With her own baby on the way, Mary already has the state on her heels—but first, she has to set the record straight.
Told by short looks into the people inhabiting the house on Mango Street, this novel shares the story of young Esperanza Cordero as she comes of age in Chicago. Cisneros opens up a vibrant world in which Esperanza lives and grows. A short read, this quintessential read on the Latinx experience in America stays with its reader years after turning the last page.
After he's caught on camera running around the track of his high school, Peter's pretty sure he's headed for trouble. After all, he's not really Peter, and the social media attention he's about to get from that photo could blow his secret cover. Peter—that is, Jake—will have to rely on every bit of his training and intelligence to get out of this one alive.
A filmmaker in the making, Twinkle has just the plan to get close to her crush, and it's through his twin brother, Sahil. When the mysterious N starts emailing Twinkle, she's pretty sure it's the one and only Neil—but the writer won't reveal himself. And before long, Twinkle realizes she might-have-maybe-sort-of-accidentally fallen for Sahil in the meantime. Can she resist him? Should she even be trying?
Alice did have big plans for the summer. Operative word: did. Dumped after she shares with her girlfriend that she's asexual, Alice is left alone with no one to go on summer adventures with. That is, until she meets Takumi and the butterflies start flying again. But Alice isn't so sure she's ready to go through heartbreak again, and this time, there's a friendship at risk.
---
Were your favorite young adult novels by women of color on this list? Got a few more to add? Give us a Tweet at @BookRiot.
Read More
How Underrepresentation Affects Racial Narratives and American Kids